How it works?
Fill in the inquiry form below
We will put you on the list for the requested date / time frame
48 hours before that date we will confirm and request a prepayment for your transfer
We meet you at Thessaloniki Airport and drive you to Keramoti port or the other way around
Inquiry form for Thessaloniki Airport Keramoti Port
Place your request for a shared transfer with either a large class vehicle or a minivan. We will get back to you with timeframe and availability on your requested date.
Thessaloniki Airport to Keramoti Port
Keramoti Port to Thessaloniki Airport
Both
08:00 to 11:00
11:00 to 14:00
14:00 to 17:00
17:00 to 20:00
from
€48
€48

€46
/ person / route
Shared transfer from Thessaloniki Airport to Keramoti Port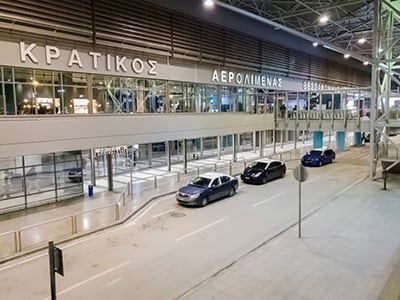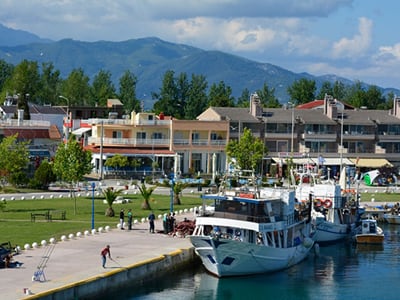 Looking for the cheapest and fastest ride from Thessaloniki Airport to Keramoti Port, or vice versa?
Congratulations, you found it!
We are a top of the line passenger transfer service provider in Northern Greece.
Being in the business for over three decades, we distilled our experience and knowledge in a top-quality service at low prices.
If you are someone who wants a best-value ride from Thessaloniki airport to Keramoti port (or the other way around, you would be hard-pressed to find someone who can do it better.
At present, there is no direct public transfer connection between Thessaloniki to Keramoti port on the island of Thasos.
Over 200 kilometres apart, travelling between these two places takes a bit more than two hours.
While the private transfer is possible to exist, as well as taxi, private shuttles and car hire options, they are quite costly and at times impossible to get on the spot. (This is especially true during the high season).
This is where we step in. For a fixed, flat fee of only €48 per person (one-way), we will get you from port to airport or vice versa — safely and timely.
Book your shared ride transfer quickly and smoothly via the online form above, and you are done.
Thessaloniki Airport (SKG) is the second largest airport in Greece. Given the influx of tourists and domestic passengers at any given time there, it is recommended to secure your transport ahead of time. Otherwise, getting to and from the airport might be challenging. This is especially true if you do not speak the Greek language and want to use public transport. Plus, finding exactly (multiple) routes to Keramoti can be daunting and challenging.
Keramoti Port is the closest to Thassos Island, with frequent ferry rides connecting the island's capital Limenas (also simply referred to as Thassos Town) and the port.
As the widely popular tourist destination Thassos is only accessible by boat, the port is often packed with tourists getting on and off the ferry rides. It is a lively environment with a lot of the hustle and bustle year-round. Suppose you need to go from Keramoti Port to the Thessaloniki airport. In that case, it is advised you sort out your transfer in advance. Otherwise, there is a risk of not securing a ride on time and missing your flight.
Why Go With a Shared Ride Transport?
simple, straightforward and easy solution
convenient — pre-arranged rides save you time & energy looking for a taxi or shuttle
hassle-free — skip the long quest and nervous visitors
reliable - eliminate the risk of "being taken for a ride" by a dishonest taxi driver and avoid navi-gating unknown roads in a foreign land by yourself
the ride always guaranteed — even if you are the only passenger
safety always guaranteed — both your personal and of your luggage
the cheapest option - the perfect solution for frugal passengers or anyone refusing to spend more money than necessary on transport
fixed price — transparent costs & no surprises — know precisely how much you are paying
environmentally friendly
reliable and punctual — shared rides operate on a regular schedule
make a friend — meet someone new right off the bat
experienced drivers — we employ only the professional, local drivers who know how to navi-gate this area and get you to your destination safely and quickly
In short, our shared transfers will cost you less money, time and energy while getting you to your destination efficiently and safely.
A word of warning:
Our share rides are regularly sold out quickly, especially during the high season.
To make sure you secure your seat today and be carefree knowing you have solved your trans-fer need, book now.