The second operational ferry port in Thassos is located in Skala Prinos. It is the only ferry port with a direct connection to Kavala city. Skala Prinos is 20 minutes away from Limenas (Thassos Town) – a 17 kilometre distance by car. The ring road continues after Skala Rachoni hugging the coast of Thassos. There are some sharp turns/bends on the way but we promise that our drivers will drive you smoothly to your final destination in Thassos!
Travel Information about Skala Prinos Thassos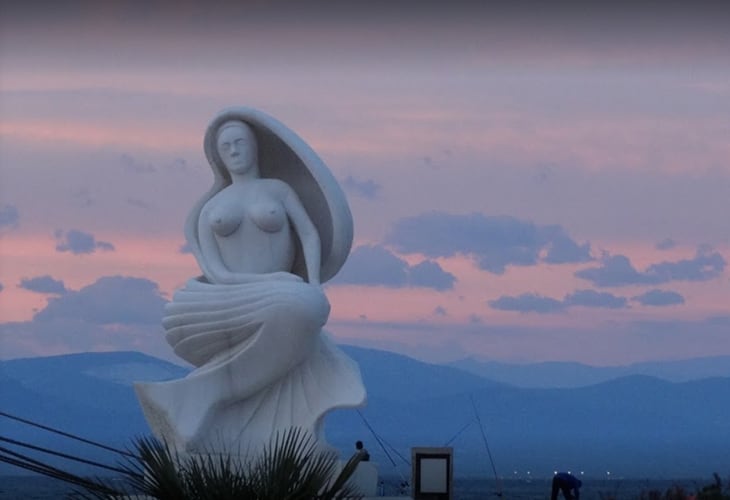 This resort is ideal for relaxing family holidays as it has a large sandy beach and an excellent selection of small, family run hotels, rooms and studios as well as a 5 star luxury beach-front resort. In the evenings, the port comes alive with people out for a stroll, local taverns are bustling and the bars welcome their guests with rhythmic music and delicious cocktails. The main attractions are horse riding, diving and last but not least, a visit to the local market where you will find fresh produce, clothes and bric a brac at bargain prices. This takes place every Monday in Prinos village which is just 2 kilometres away from it's sister village Skala Prinos!
Places not to miss near Skala Prinos are the breathtaking, traditional mountain villages of Mikro and Megalo Kazaviti. These two settlements are just 4 kms away from Skala Prinos port. In this area, you will find small, traditional guest houses and cottages for rent. The area's natural beauty will fascinate you! Small, cozy cafes and traditional taverns provide a welcoming atmosphere in stunning surroundings! It is also no secret that here you can enjoy the best meat/lamb dishes on the island as well as try other delicious, homemade local recipes!
At the top of the mountain, 5 kilometres from Mikro Kazaviti, is the beautiful Monastery of Saint Panteleimon. The road up to the monastery has a lot of sharp bends but the views are definitely worth the drive! The monastery is famous for its small cave where you will find a natural rock basin filled with holy water!
Kindly be informed that due to the narrow roads, these villages are not readily accessible to buses/coaches. If you are interested in transporting a large group of people in Thassos, let us know your plans and we will find the most suitable transfer for you at the best possible rates!
Last but not least, well worth a visit is the Olive Museum where you can learn how our unique Thassian olives are turned into delicious Thassian olive oil: a fascinating experience not to be missed and an outing suitable for all the family! Exactly opposite the Olive Museum is the Beekeepers Association of Thassos where you can buy local Thassian honey, natural wax candles, propolis and royal jelly super foods to take back home with you!
Affordable Taxi services in Skala Prinos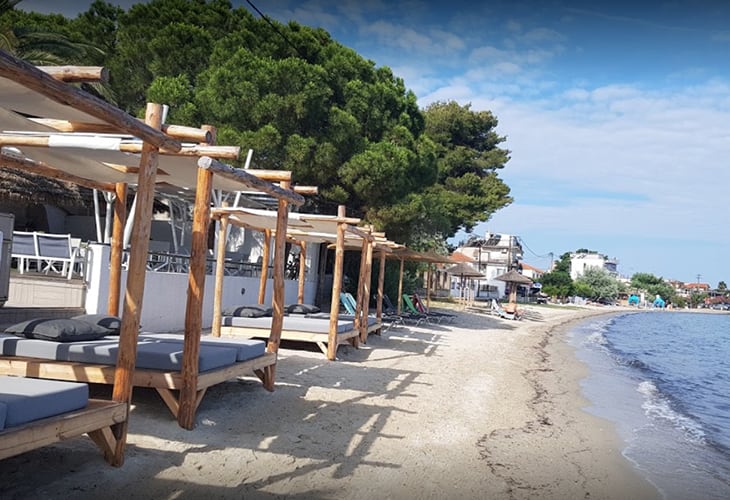 Our driver will meet you at the main entrance/reception of your accommodation. The driver will either be holding a paper sign with your name or he will ask for you at the reception. One day before the arrival/departure our team will contact you to confirm the pick-up/drop off times based on current ferry timetables. Please check your e-mails and provide us with the correct mobile phone number (which must be accessible in Greece). For your convenience, we also use Viber or Whatsapp applications! If you need assistance we offer 24/7 service on the following mobile phone number ++30 698 301 48 99.