Driving from Limenas (Thassos Capital Town) along the west coast, the first place we come across is the peaceful Skala Rachoni village. Skala Rachoni is just 14 kms away from Limenas port -approximately 15 minutes travel time. The main road in Thassos follows the almost circular outline of the island permitting us to drive close to the coast and enjoy wonderful views looking out to sea towards Kavala city and Keramoti port.
Book your transfer in Skala Rachoni today!
Skala Rachoni, a well-known beach resort, is located very close to the island's capital and has many excellent accommodation options. The beach of Skala Rachoni is organized and offers a wide range of amenities such as restaurants, sunbeds and umbrellas as well as various water sport activities. Sandy Pachis and Glyfoneri beaches are two of the island's most popular, family-orientated beaches and are found in close proximity. In Skala Rachoni, you will also find a big supermarket on the main road.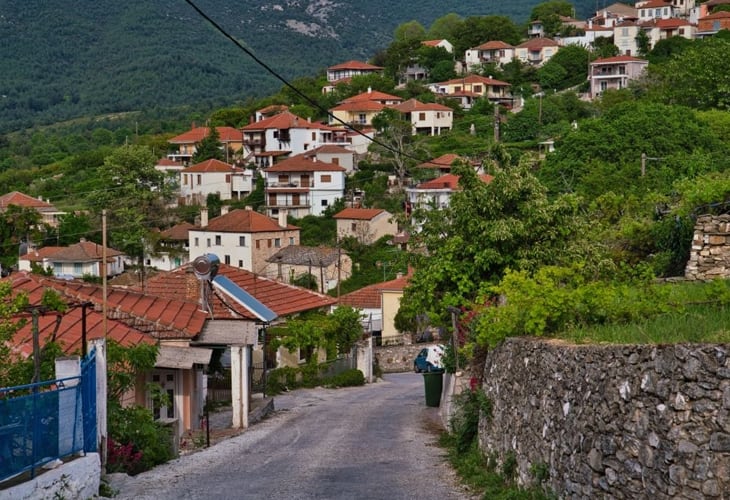 If you have your own means of transportation, you can visit the quaint mountain villages of Rachoni and Agios Georgios. Agios Georgios lies a mere 8 kms away from Skala Rachoni (10 minutes) via a beautiful country road bordered with olive trees. In Agios Georgios you can find the church of Saint Nicolas - a beautiful old stone church which was built in 835 A.D. on top of ancient ruins. Saint Nicholas is the name given to the patron saint of sailors. Agios Georgios, although it is a small settlement, will give you an authentic perspective of how locals live their everyday lives. You are also guaranteed to enjoy the spectacular views of the Aegean from the top of the mountain.
Just a 4 kms drive away from Agios Georgios (5 min by car) you will reach the mountain village of Rachoni. This village is built on the slope of the mountain and has a rich flora, beautiful traditional architecture, and some excellent local taverns! Skala Rachoni along with Skala Prinos are the villages with the highest olive oil production in Thassos!
What you should know before your Skala Rachoni transfer!
When picking you up from your accommodation, you should expect our driver to meet you at the agreed pick up location either at the main entrance of your accommodation or at the reception of your hotel. The driver will either hold a paper sign with your name or ask for you at the reception. As Skala Rachoni has many private houses/Airbnb properties, please provide us with the exact "Google Map" location and the name of the property so the driver can find you easily and arrive punctually for your transfer.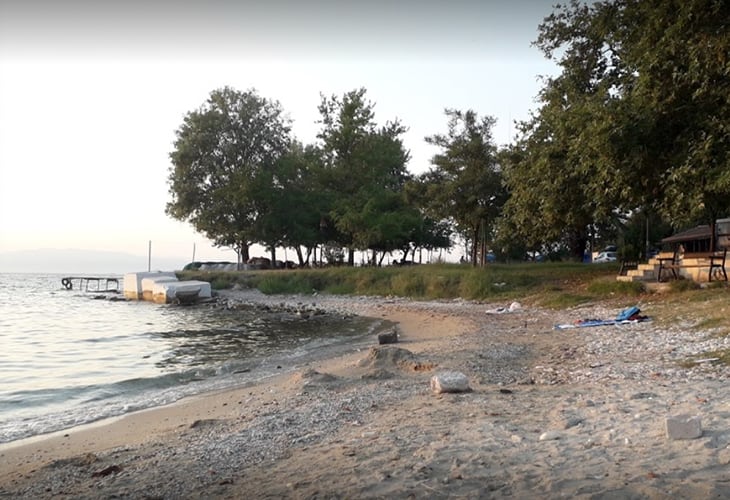 One day before your arrival/departure, our team will contact you to confirm the pick-up/drop off times based on current ferry timetables. Please check your e-mails and provide us with the correct mobile phone number (which must be accessible in Greece).
Last but not least, all our drivers are English speakers while some of them also speak German. If you have any difficulties before or during your transfer, don't hesitate to contact also our customer service department on +30 698 301 48 99 (Viber and Whatsapp are also accessible). We will be happy to assist you!