How do I get from Keramoti to Thassos island?
Keramoti is the most popular port for the crossing to Thassos island. It has become really busy over the last few years. Our experienced drivers will pick you up and drop you off just in front of the dock and, depending on what you have already arranged with us, they can also purchase your ferry tickets from the kiosk for you. Costs will be included in the final transfer price!
Ferry crossing Keramoti - Thassos
The ferry crossings from Keramoti port to Thassos (Limenas / Thassos Town) are very frequent - approximately every 30 minutes during the summer months. The crossing itself lasts only 40 minutes! This means that from Thessaloniki Airport you should calculate at least 3 hours to reach Limenas, and from Kavala Airport at least 1 hour!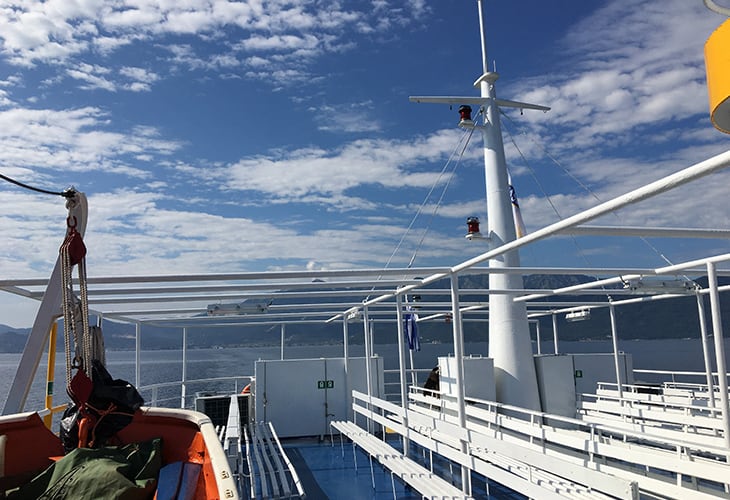 If you happen to miss a particular ferry, there are plenty of cafes, snack bars and restaurants in Keramoti where you can take a break, try the local Greek cuisine and enjoy the wonderful views of Thassos. Ask our drivers for insider's tips! They will be happy to share them with you! There is also an ATM machine in Keramoti and some small supermarkets and souvenir shops.
We make your transfer to Thassos really easy and stress-free!
Our friendly drivers are always there to help you with your luggage when you board the ferry boat. When you travel by ferry, we advise you to leave your heavy luggage downstairs on the car deck near to/under the stairs in order to facilitate your disembarkation on arrival in Thassos. Thefts almost never happen but it's always advisable to keep an eye on your luggage and to carry valuables with you at all times. Kindly also be informed that there is no possibility of moving your luggage or strollers, wheelchairs, etc. moved up by lift to a higher deck.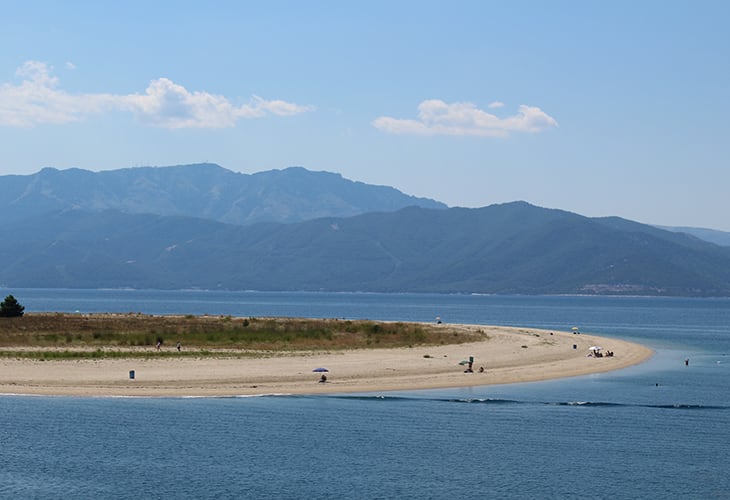 Private Transfer in Keramoti Port
Please note that drivers / cars don't actually cross on the ferry with you but on arrival at your destination point, you will be met from the ferry by one of our team who will be holding a sign with your name.
Delays, strikes or last-minute changes to the ferry time tables rarely ever happen during the summer season. Nevertheless, our team always takes extra time when calculating pick-up/drop off times in order to avoid stress and the risk of missing your flight!
For this reason, please provide us with your exact flight details (flight number, arrival/departure time) and correct contact details by e-mail or mobile phone (the number must be accessible in Greece) when booking your transfer with us!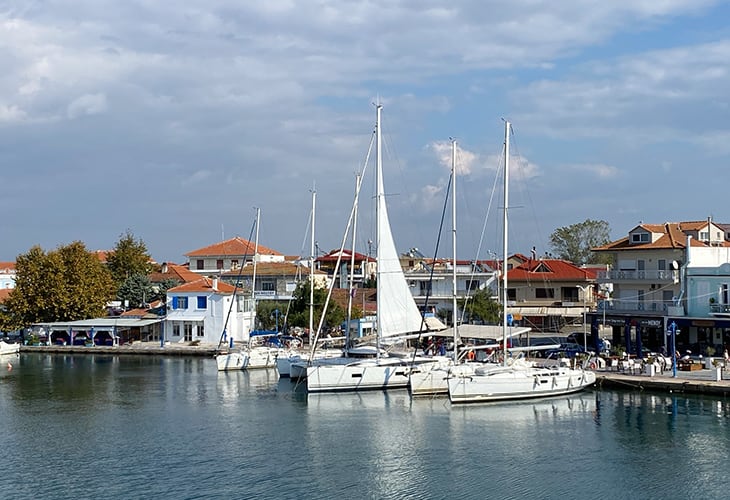 Shared Transfer Keramoti to Thesssaloniki Airport
In addition to private transfers from Thessaloniki Airport, we also arrange shared transfers straight to Keramoti port, for single travellers or smaller groups of people, at very competitive prices! If you are travelling on your own and looking for a reliable and cheap transfer to Keramoti port send us your request and we will find the most suitable transfer for you! Contact us today!