Driving southwest from Skala Prinos we reach the second largest village of Thassos, Limenaria. Limenaria is 39 kilometres away from Limenas ferry port (Thassos town). Transfer time is approximately 45 minutes. During peak season take into consideration that the transfer time can vary depending on the traffic. Always leave some time for unpredictable delays en route. The maximum duration of the transfer is approximately 1 hour.
Transfers to Limenaria - all you need to know!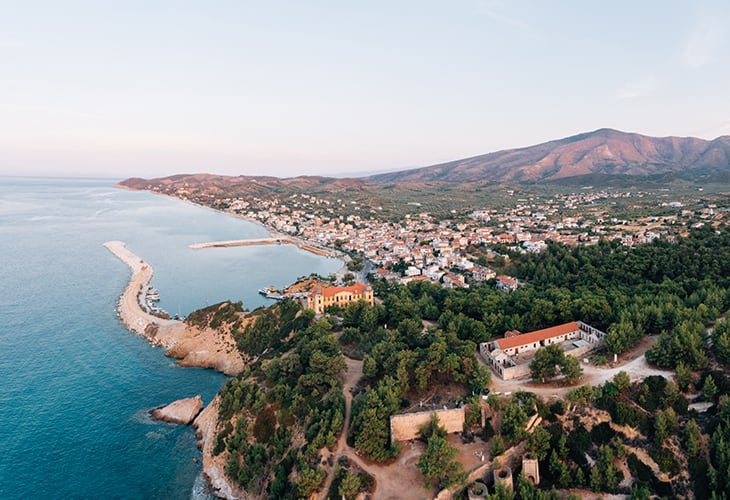 Following the main ring road along the coastline, we pass Skala Maries village and soon after, arrive in Limenaria. The road narrows in the vicinity of Skala Maries and becomes increasingly steep and winding but the views remain spectacular, especially on passing the famous cape Kefalas! Pay attention on this stretch as goats can often be found wandering around in the middle of the road! Limenaria attracts many visitors every summer due to its long stretches of sandy and pebbled beach in addition to its range of both large and small hotels. The varied selection of local restaurants and sea side cafes is also an attraction. One of the most pleasurable and soothing experiences for visitors to this coastal resort is taking long walks beside the beach, accompanied by just the evening breeze and the natural beauty of the Aegean Sea. Visitors can also occupy themselves with activities like sailing, private boat hire and boat excursions. Car and scooter / quad-bike hire are also available.
The main attractions in Limenaria are the "Palataki" (Little Palace) the landmark building which can be clearly seen overlooking the village from its cliff side location and Metalleia beach, which was named after the old iron foundry formerly in operation at this site. The area is famous for its wild but beautiful landscape and its "energy".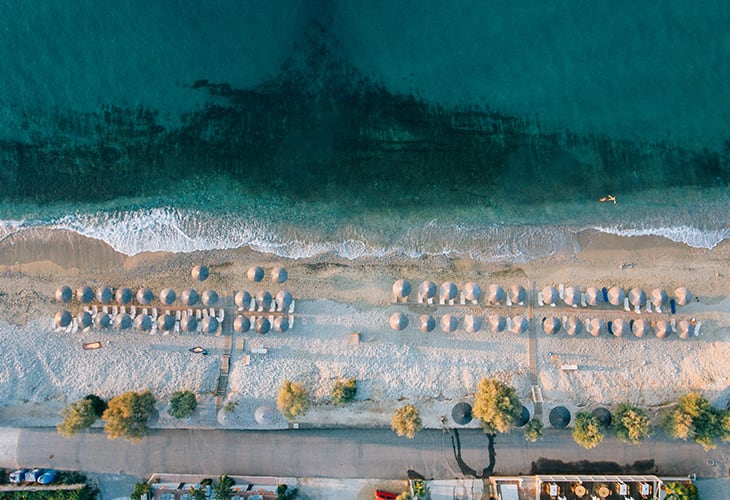 Set high in the mountains, in close proximity to Limenaria, is the peaceful settlement of Kastro. Kastro consists of a handful of traditional stone houses and from this village, you can enjoy spectacular views of the Aegean Sea and Athos Mountain. An absolute must is a visit to the Church of Saint Athanassios, which is the oldest church in Thassos! In this tiny settlement you will also find two taverns which offer tasty, traditional food. Kastro is also an ideal starting point for a trip to the highest point in Thassos - Ypsarion Mountain which has a height of 1204 feet!
Taxi in Limenaria - Thassos
Our professional driver will pick you up at the agreed place and time by holding a paper sign with your name. If you have any difficulties in finding him, stay calm and contact us on our customer service line 24/7 +30 698 301 48 99. Viber / Whatsapp is also available for your convenience.
Please let us know in advance if you have special needs or if you are carrying extra equipment with you. It is also very important that you provide us with the correct accommodation details. As in Thassos we don't have street addresses, it is very useful to send us the "google map" location. Apart from big hotels, there are many private properties/houses for rent which are not always easy to locate.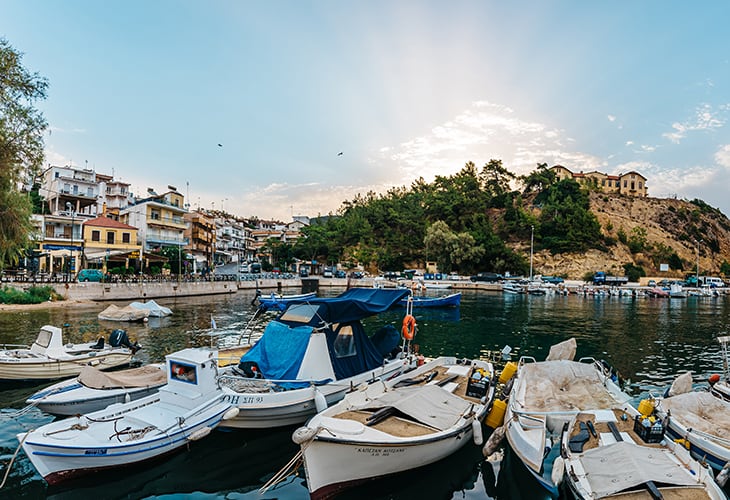 Please note that drivers / cars / taxis don't actually cross on the ferry boat with you but on arrival at your destination port, you will be met from the ferry by one of our team who will be holding a sign with your name. Our drivers will pick you up and drop you off just in front of the dock and, depending on what you have already arranged with us, they can also purchase your ferry tickets from the kiosk for you.