How to get to Thassos island Greece - Thassos Airports
Whether you are arriving at Thessaloniki International airport "Makedonia" (SKG) or Kavala Airport "Alexander the Great" (KVA), the two main airports with easy access to Thassos island, we will do our best to drive you safely and in comfort!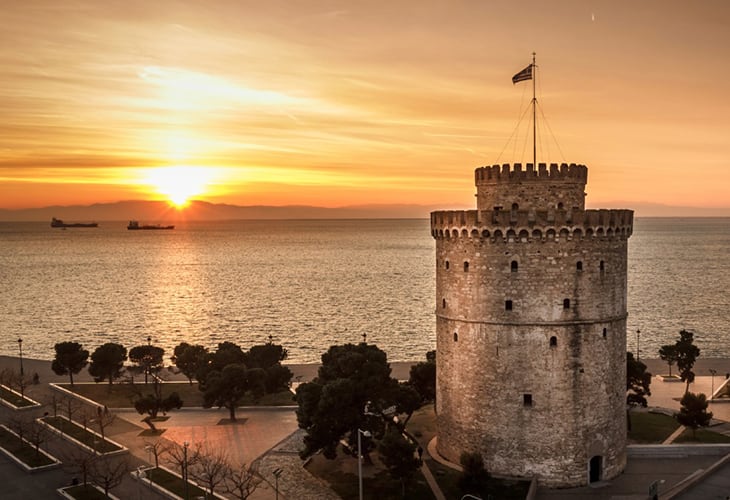 Below, you can find all the important travel information if you would like to travel from Thessaloniki Airport via Keramoti port to Thassos island Greece by taxi, transfer, bus, coach, and car. Search for important information regarding how to get to Thassos, select your arrival/departure point, book your transfer, and get ready for an unforgettable vacation in Thassos! If you search for a route which is not included in our list, please contact us to organize a customized transfer for you!
Pick up location Thessaloniki Airport (SKG) to Keramoti port (Thassos ferries) and Thassos island
Thessaloniki Airport, as the second-largest airport in Greece, offers year-round direct, economical flights from the most popular European countries making travel to Northern Greece really easy, fast, and affordable! There are frequent flight itineraries on offer, albeit at higher prices, in July, August, and September. During the remaining months, travel is cheaper but just as enjoyable!
How to meet our drivers at Thessaloniki Airport (SKG)
When arriving at Thessaloniki Airport we make sure that someone will be at the airport to meet you and welcome you warmly thus avoiding unwanted surprises or delays. Our professional drivers always monitor flights in order to remain updated and they will wait for you punctually at the agreed place holding a sign with your name! Even if you face a delay or a last-minute change, our representative will wait for up to 1 hour after the arranged pick up time at no extra charge.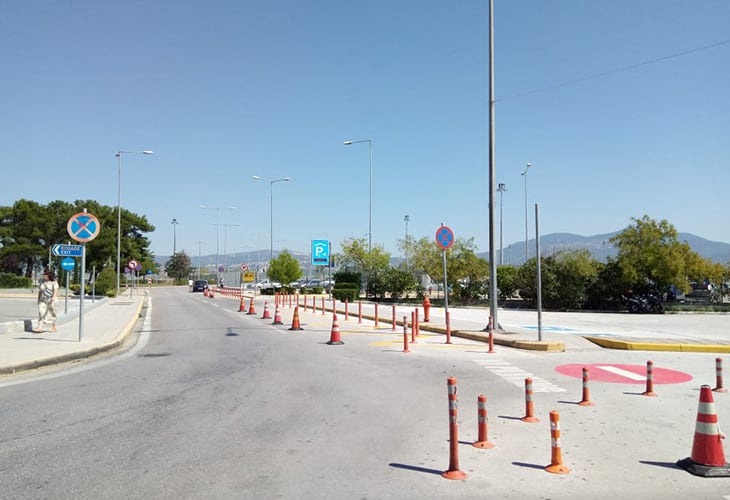 Important travel information regarding your transport
Please let us know at the time of the booking if you are travelling with hand luggage only. If not, please inform us exactly how many pieces of luggage and hand luggage you will have with you. Bigger equipment or your pet can be carried upon request at an additional cost.
Infant/Baby/Child seats are free of charge but we need to know in advance the type of seat you prefer for your little one. Children are considered passengers.
Having all the necessary information at the ready will make for a smoother journey to Keramoti port –the main port to Thassos island. It will enable us to set off without delay. We will drive via the new modern autobahn Egnatia E90! No traffic jams, no round trips via the busy city centre of Thessaloniki and no stops just a wonderful relaxing seaside road trip in Macedonia!
Travelling through the beautiful Macedonia region
While travelling by car on the Via Egnatia E90, you will be greeted by wonderful views of the beautiful Volvi lake, popular Asprovalta and Ofrinio beach, the famous city of Kavala and last but not least the rich flora and fauna of the Chryssoupoli area. A trip to remember for all the family!
Transfer time from Thessaloniki to Keramoti port
The transfer from Thessaloniki Airport to Keramoti is 210 kilometres and takes approximately 2 hours by car or taxi. At present, there are three toll stations on the way to get to Kavala. Our final prices include everything i.e meet & greet service, fuel, airport, taxes, parking costs, and road tolls- there are no surprises, no hidden costs!
Find the cheapest way to get from Thessaloniki to Keramoti port (Thassos island)
In addition to private transfers from Thessaloniki Airport, you can select and book shared transfers by car/taxi/minibus straight to Keramoti port, for single travellers or smaller groups of people, at very competitive prices! If you are travelling on your own and looking for a reliable and cheap transfer to Keramoti send us your request and we will find the most suitable solution for you! Contact us today!
Ferry crossing to Thassos island from Keramoti port-what you should know
In the case of evening flight arrival passengers who wish to travel directly onwards to Thassos, we advise that you check there is still a ferry boat operating when you are expected to arrive in Keramoti. As the ferry timetables change on a weekly basis, you can check this out via the following link http://dromologia-kavalas-thasou.blogspot.com/ a couple of days before the transfer or alternatively, ask for our assistance! Our drivers can also drive you to your hotel/accommodation in Keramoti if you need to stay there overnight. In this case, please provide us with the exact name, address, and location of your accommodation (hotel, Airbnb). We speak your language!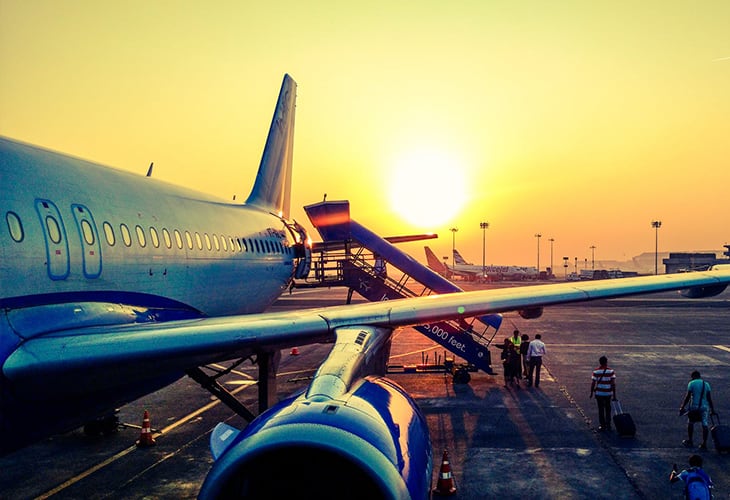 Last but not least, all our drivers are English speakers while some of them also speak German. If you have any difficulties before or during your trip, don't hesitate to contact our customer service department on +30 698 301 48 99 (Viber and Whatsapp are also accessible). We will be happy to assist you! The language barrier won't be a problem for us!