Car rentals are a popular option for students traveling to Thassos, as they offer convenience and flexibility when exploring the island's many attractions. Many companies specialize in renting cars specifically to students, offering discounted rates and special deals. However, the best agency for students to rent a car is certainly Potos Car Rentals.
Affordable price rates ideal for students' budgets
A large selection of cars to choose from with flexible pick up and drop off times
Years of experience in the car rental industry
Located in the heart of Thassos, making it easily accessible for students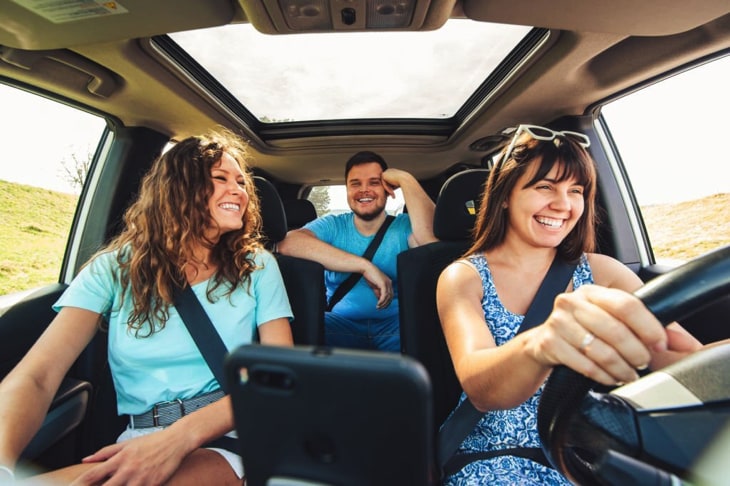 The Best Thassos Car Rental Agency for Students & Young Drivers
We understand that as a student, you're always on a tight budget. You still need to consider all your travel needs, including transportation while you're in Thassos. That's why we at Potos Car Rentals have made it a goal to provide you with the best car rental services at an affordable price.
We offer a variety of cars to choose from, so whether you're looking for a small economy car or a larger SUV, we have got you covered. We also offer additional services such as GPS navigation and child seats at no extra cost.
With our years of experience in the industry and our dedication to providing only the best service, we are confident that you'll be satisfied with your experience with us. We look forward to helping you plan your trip and making it as stress-free as possible!
Why Hire Potos Car Rentals as a student?
There may be other agencies in the island that offer car rental services, but there are several reasons why you should consider us first:
Experienced and Friendly Staff
We only employ people who have been thoroughly trained in providing the best service. Our employees have been with us for several years, so they are familiar with the island and will make sure that you have an enjoyable time in Thassos.
Affordable Prices
We also make it a point to keep our prices affordable, so you don't need to break the bank just to rent a car. We offer daily, weekly, and monthly rental in case you plan on staying in Thassos for an extended period of time.
Flexible Rental Terms
We are also flexible when it comes to our rental terms, so you can return the car earlier or extend your rental period if needed. We want you to have a hassle-free experience, so we will make sure that everything is taken care of.
Wide Selection of Cars
We have a wide selection of cars that you can choose from, so you're sure to find one that fits your needs. Whether you need a small car for easy maneuvering or a larger SUV for a group, we have got you covered.
Ideal Car Rentals Perfect For Students
When driving a car in Thassos, you need to be at least 23 years old and have a valid driver's license for at least 2 years. The roads in Thassos are well-maintained, but they can be narrow and winding in some parts. Make sure to drive cautiously and always follow the speed limit. In addition, you will also need an international driving permit. This is applicable for students who have adrivers licensed that's not issued in a European country. You can apply for this permit at your local driving school or at AAA so make sure to do it in advance.
Book Your Rental Car With Us Today!
Don't miss the chance of exploring the beautiful island of Thassos and all it has to offer. Book your rental car with us today and we'll make sure that you have a great time. No hassle, no stress – just a great experience. Visit our website to learn more about our services.
↘ Also Read