When exploring Thassos, there are several forms of transportation. From using a taxi or riding a bus, there are many options for getting around the island. However, the best way to make the most out of your trip is by renting a car. Car rentals in Thassos allow you to explore the different villages and beaches on your own schedule, without having to worry about traffic, long lines, and waiting times.
When choosing an SUV rental in Thassos, it is important to find the right one that fits your requirements and budget. One of the best rental cars you can get in Thassos is SUVs. In this blog post, we'll show you the benefits of renting an SUV and offer some models in our fleet that are certain to satisfy your needs.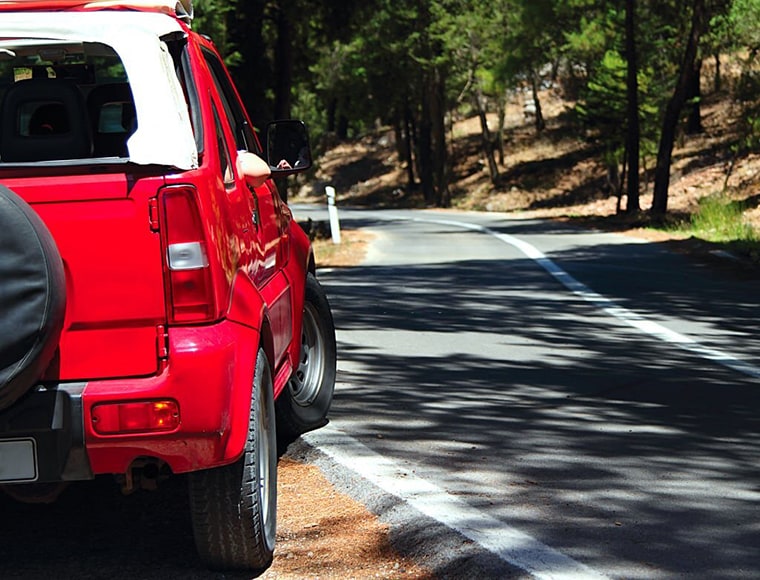 Why Go For SUVs?
SUVs have been growing in popularity all over the world. Many people choose SUVs because they offer a lot of space and are perfect for long trips or family vacations. They are also great for off-road adventures and can handle difficult terrain much better than smaller cars.
SUVs have become increasingly popular in Thassos, as well. In fact, you can commonly see people driving them around the island. This is because they are perfect for getting around in the hills and forests, as well as on the beaches.
If you're traveling with family or in a large group, an SUV is a perfect choice. You can place all of your luggage at the back and still have plenty of room for everyone to sit comfortably. Plus, you'll have peace of mind knowing that you can handle any terrain or obstacle that comes your way.
SUV Car Rental in Thassos
As you can see, SUVs are a great choice for anyone traveling in Thassos. At Potos Car Rentals, we have a variety of SUVs in our fleet that will fit your preferences. We make sure to price our vehicles affordably, so you can have a great vacation without breaking the bank.
What SUV car models can I rent in Thassos?
If you're interested in renting an SUV during your stay in Thassos, check out the ones we offer in our fleet: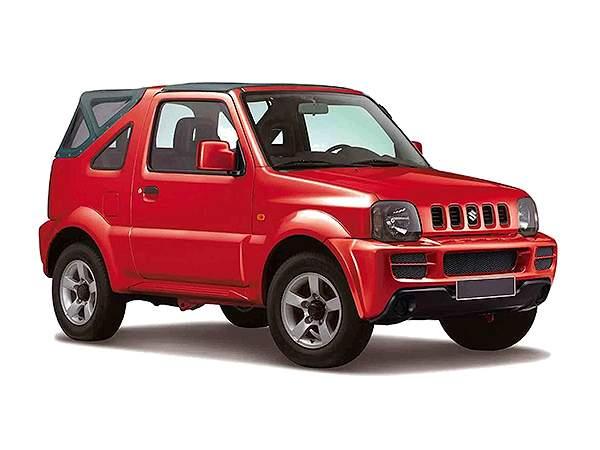 Suzuki Jimny Soft-Top
With a slick back look, covered in red glossy paint, our Suzuki Jimny is perfect for anyone looking for a stylish rental car. It's also perfect for those who want to feel safe and in control while driving, as the Suzuki Jimny is known for its excellent handling. This vehicle can accommodate up to five passengers and has plenty of luggage space. It also runs on diesel so you'll never have to worry about running out of fuel. The Suzuki Jimny's transmission is manual. Therefore, driving enthusiasts will love this car since they can really test their skills while driving.
Overall, this car is perfect for anyone who wants a stylish and practical rental car.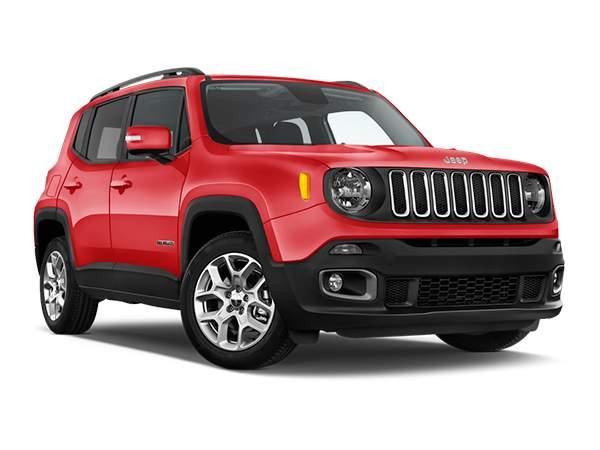 Jeep Renegade
Another vehicle in our fleet that's sure to never disappoint is the Jeep Renegade. Just like the Jeep Renegade, it's a great car if you're looking for a lot of space and comfort. The compass is bigger than the Renegade, making it perfect for larger groups or families. The Jeep Renegade is also a great car for long trips because of its fuel efficiency. This vehicle runs on diesel and has a manual transmission, making it easy to drive. Under the hood of the Jeep Renegade is a 2L inline-four engine that produces the same output as the Renegade. You'll have a lot of fun driving this car around the island and will be sure to turn heads with its sleek design.
Choose Potos Car Rentals for SUV Rental
Whatever your needs may be, Potos Car Rentals has the perfect SUV for you. These types of vehicles will make your experience exploring Thassos more fun and enjoyable. If you're looking for a reliable and affordable rental car, be sure to check out our SUV selection. You won't regret it!
↘ Also Read