Throughout the years, Thassos has become a renowned tourist destination for vacationers all over the world. This picturesque island offers you a taste of the Mediterranean lifestyle, with its stunning beaches and crystal clear waters. What's more, dozens of historical sites that have great cultural significance are waiting to be explored. However, to be able to travel around the island, renting a car is the best option.
Car rentals in Thassos give you the freedom to explore all the nooks and crannies of Thassos at your own pace. And if you're looking for a convertible car to make the experience even more special, we've got you covered!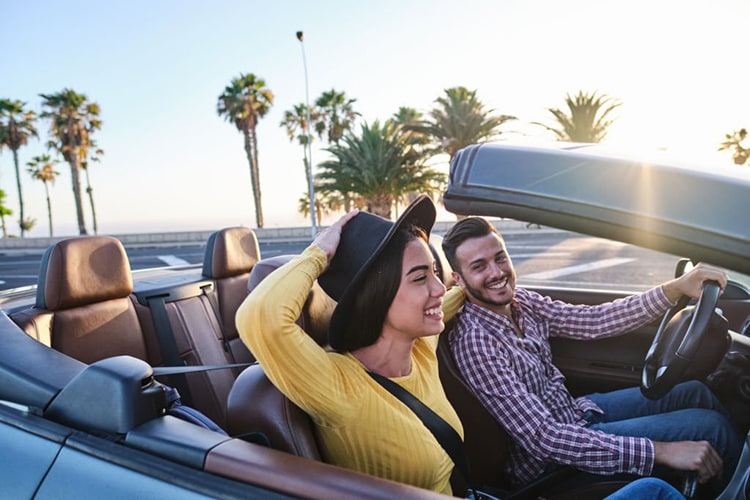 Why Go For Convertible Cars?
If you're traveling with friends, or your significant other, having that open-air feeling while driving around Thassos is definitely a plus. The sun shining down on your face, the wind in your hair; there's nothing quite like it. Plus, convertible cars are perfect for summer getaways – they're stylish and add an extra touch of glamor to your vacation.
Convertible cars are known for their agility and maneuverability, which is perfect for narrow streets and tight corners. Plus, since you can open the roof, you can save up on gas because you won't always need the air conditioning running. In terms of engines, convertible cars usually come with powerful ones. As such, you'll be able to drive up the hills with ease. They aren't noisy too, so you can enjoy the sounds of nature all around you.
Convertible Cars in Thassos
If you're looking for a unique experience while driving in Thassos, convertible cars are definitely the way to go! At Potos Car Rentals, we have a range of models to choose from, so you're sure to find the perfect one for your needs. Check our convertibles below and find the one that suits you best!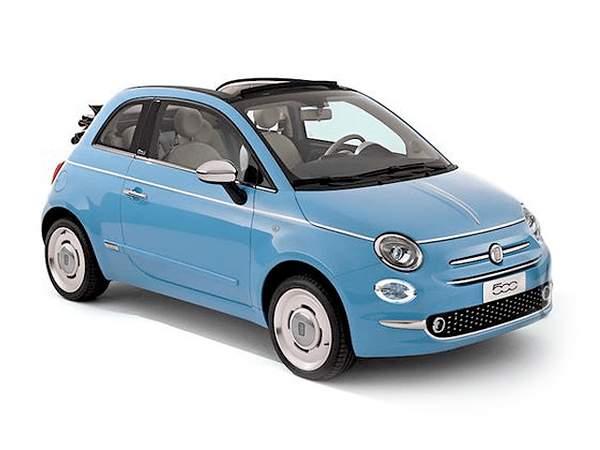 Fiat 500c
A cute and stylish convertible, the Fiat 500c is perfect for a summer getaway in Thassos. Although this vehicle may be little, it doesn't lack in power. The Fiat 500c can definitely take on the hills of Thassos. In addition to this, its convertible roof is perfect for a sunny day. You can either have the roof open or closed, depending on your preference. The Fiat 500c comes in a light blue color, which is a favorite for many drivers. It's also perfect for city driving and can easily navigate through narrow streets.
The Fiat 500c seats up to four people, so if you're traveling in a small group, this can be ideal. With a fuel consumption of 5 liters per 100 kilometers, you can be sure that this car won't run out of gas quickly.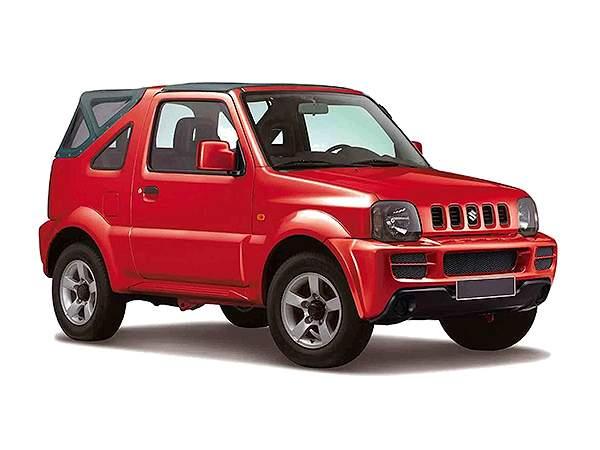 Suzuki Jimny Soft Top
Suzuki has always been a household name when it comes to cars. The brand offers a wide variety of vehicles, but their SUVs and convertibles are definitely the stars of the show. The Suzuki Jimny is one such car – it's small, agile, and perfect for narrow roads. Plus, its convertible roof gives you that open-air feeling while driving. Our Suzuki Jimny comes in a red glossy finish, which will turn heads as you drive by. It runs on unleaded gas and has a manual transmission. Therefore, it saves you on gas and gives you a more hands-on driving experience.
As per seats, the Suzuki Jimny can accommodate up to four people. This can be perfect if you're traveling with friends or family.
↘ Also Read