As we all know, the stresses life brings could often be counterbalanced by an exotic vacation. Laying in fine, golden sand, watching the sunset while listening to the sound of the lapping waves, is the shot of tranquility that we all need at some point in our lives. The island of Thassos in Greece is the perfect place to find all this and more. Thassos is a popular holiday destination rich in history, culture, and natural beauty. However, if you want to experience everything that the island has to offer, you'll have to visit Potos.
Potos is a lovely seaside village and beach resort that holds various attractions. This village is a major tourist destination during the summertime, particularly among the younger and more active age groups. Learn everything you need to know about Potos by reading on below.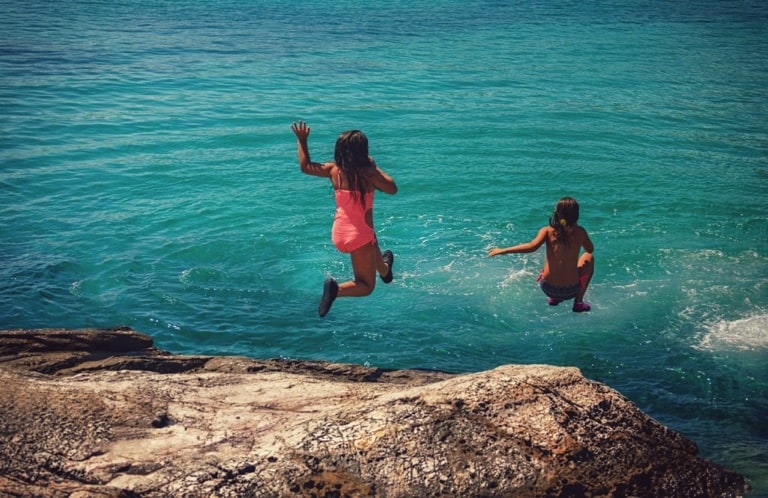 Where is Potos?
Potos is a village found on the northern Greek island of Thassos. It is located in south Thassos, right on the Thracian Sea coast. The long sandy beach lies 42 kilometers southwest of Limenas, Thassos' capital. It begins in the village's center, surrounded by big pine trees, boulders, and enough greenery to provide ample shade.
How to Get to Potos?
Getting to Potos By Car
If you want to experience Potos to the fullest, a car rental will be ideal. Once you arrive at the island's port, you'll find various car rental agencies and kiosks. From there, you can choose the car that best meets your needs. When you get your rental car, you may follow the road signs that point to Potos. The drive will take around 48 minutes.
By renting a car in Potos, you won't have to worry about paying for expensive taxi rides. Plus, you can explore the island on your own schedule and visit all the places you want to see.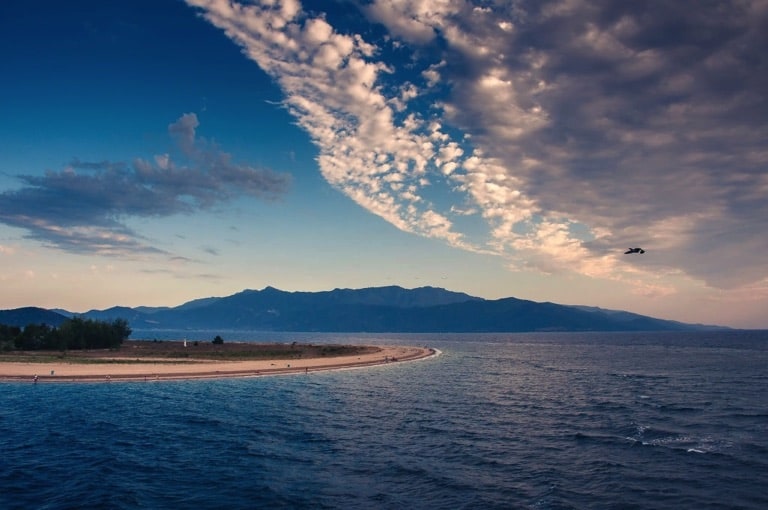 Getting to Potos By Taxi
If you don't plan on traveling a lot or seeing other places on the island, getting to Potos by Taxi is possible. Many taxi services are available at the port, and you can ask for a price quote before getting in one. Taxi drivers are usually willing to take you to any place on the island, but it's best to agree on a price before starting your journey. Because since it's a 48 minute-long drive, the cost might be expensive. However, it's more comfortable than taking a bus, and you can stop along the way if you want.
Getting to Potos By Bus
If you're on a budget or want to take things slow, taking the bus to Potos is the best option for you. The buses run frequently and make stops in many villages on the island. You can board a bus at Limenas since the central bus station is located there. The bus schedule might vary depending on the day and season, so be sure to ask the bus driver or check the bus station for information before boarding.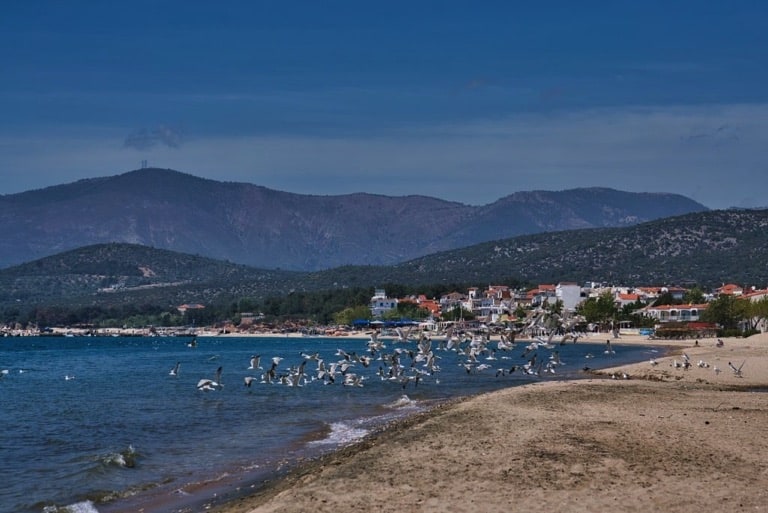 Things to Do In Potos
The best thing about staying in Potos is the wide range of activities you can do. Whether you're a thrill-seeker or someone who prefers a more relaxed vacation, there's definitely something for you. With that being said, here are the top things to do in Potos.
Swim, sunbathe and relax on the beach
The long sandy beach in Potos is definitely one of its main attractions. The clear blue waters and serene atmosphere are perfect for swimming, sunbathing, and simply relaxing. There are also plenty of beach umbrellas and sun loungers for those who want to take a break from the sun. The water temperatures of the Aegean Sea are usually comfortable, and waves are generally gentle, making it perfect for all kinds of swimmers. You can also visit Vasiliadis Diving Club, which offers diving and snorkeling.
Explore Potos village and its surroundings
Potos is a small and charming village that's worth exploring. There are plenty of narrow streets to wander around, as well as small squares and alleyways. You'll also find many cafes, restaurants, shops, and bars in Potos. Two popular spots to visit are Marley's Beach Lounge Bar and Boomerang Bar. Both offer a laid-back atmosphere, great drinks, and beautiful views.
Go sailing and sight-seeing
One of the most popular things to do in Thassos is going sailing. There are plenty of companies that offer sailing trips, and most of them depart from Potos. You can choose a half-day or full-day trip, and the views you'll see are absolutely stunning. It's a great activity for couples and friends who want to explore the island from a different perspective.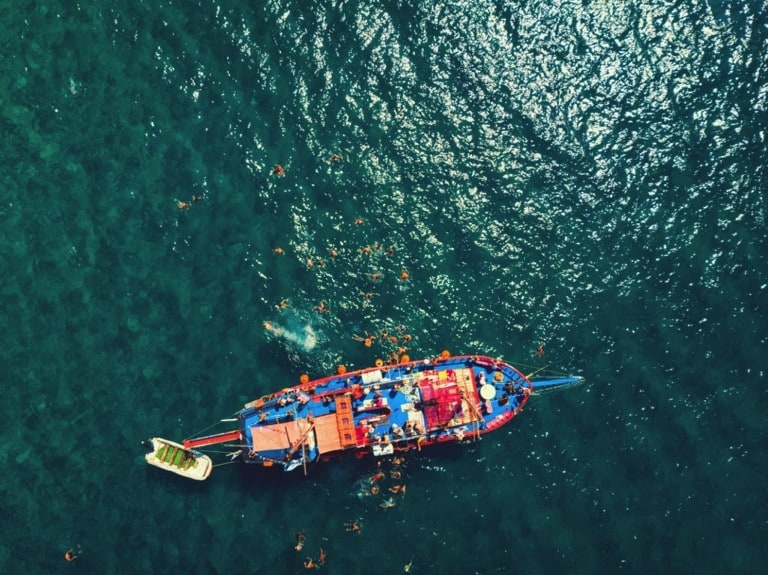 Experience the nightlife in Potos
Potos is surprisingly known for its vibrant nightlife. During the summer months, many bars and cafes remain open well into the early hours of the morning. There are plenty of music venues and bars that promote live performances by local artists and DJs alike. If you want to experience a unique side of Potos, be sure to visit its nightclubs and bars at night.
The Beaches In & Nearby Potos
Although Potos holds its own when it comes to beaches, there are some excellent beaches that are worth visiting if you have the time. Here are three of the best beaches near Potos:
Kalami Beach
Kalami beach is a tiny pebble and rock beach found in the district of Astris, 13 minutes away from Potos. It's secluded and peaceful so you can really relax and enjoy the views. The beach is also great for fishing and snorkeling.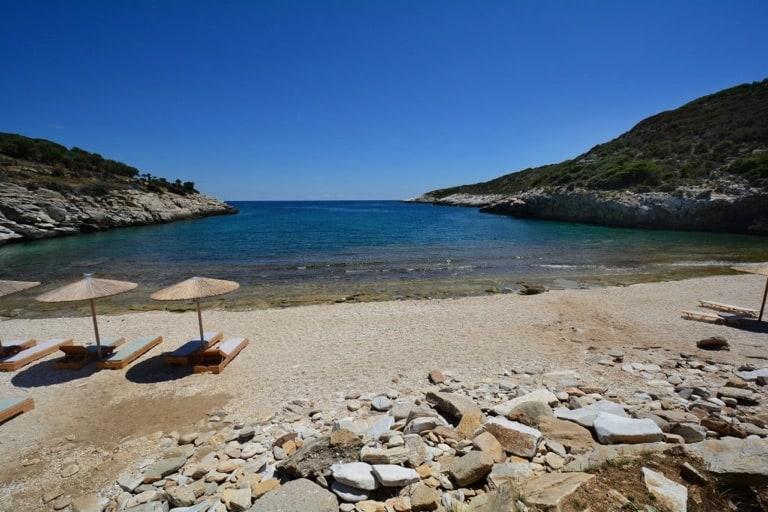 Agios Antonios Beach
Agios Antonios Beach is a beach located right in Potos. It is an easy-access extension of Potos Beach. Tranquil waters with clear blue waters and soft sandy shores with plenty of beach small coves make it a perfect place to relax.
Rosogremos Beach
The beach of Rosogremos is located between Psili Ammos and Potos. It's great for people who want to stay away from the bustling crowd since it's an isolated spot. The waters are clear, the sand is soft, and it offers plenty of opportunities for snorkeling.
Where to Stay In Potos
Potos is home to various hotels and accommodations. You can find one that fits your needs, preference, and budget. However, if you want to try the top-rated places to stay in Potos, here are three of them:
Elsa Haus Studios and Apartments
Elsa Haus Studios & Apartments are about 500 meters from Potos and a few minutes from the beautiful "San Antonio" beach. It offers various room sizes, Studios, and apartments equipped with air conditioning, refrigerator, kitchenette, and balcony with garden or sea view.
Address: Thassos Potos 64002 Greece
Website: http://www.elsahaus.gr/
Contact: +30 25930 52717
Alexandra Beach
Alexandra Beach is situated near the village of Potos. It is an ideal site for family vacations on the glittering emerald beach, with a spectacular view of the Aegean Sea. Their rooms are sophisticatedly decorated and offer all the modern amenities for a perfect holiday.
Address: Thassos Potos 640 02 Greece
Website:https://www.alexandrabeach.gr/
Contact: +30 2593 058000
Atrium Hotel Thassos
Atrium Hotel Thassos is a 4-star hotel located near the village of Potos. It is a locally operated business that offers excellent service and amenities for its guests. Some of the features include an outdoor swimming pool, a pool bar, a children's pool, a playground, free Wi-Fi, a spa, and more.
Address: Thassos Potos 640 02 Greece
Website: https://atriumthassos.gr/
Contact: +30 2593 053400
Where to Eat In & Near Potos
Fill your stomach with a wide array of delicious cuisines in Potos. From Greek food, Italian, French, or Asian – you can have it all here. As such, here are the best places to eat in and around Potos.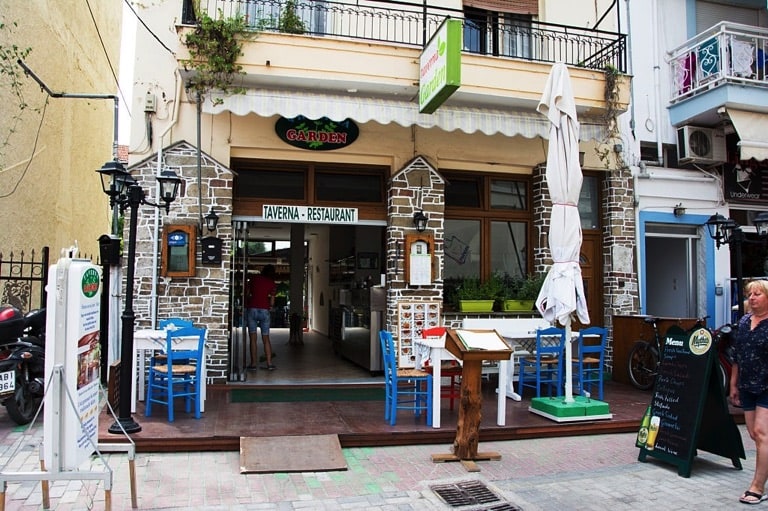 Piatsa Michalis
With green trees and plants adorning the area, Piatsa Michalis is a great option for those who want to have a meal with a natural feel. It's a popular spot for people to eat during the summer months because of the variety of dishes they offer.
Address: Thassos Potos 640 02 Greece
Website: http://www.piatsamichalis.gr/
Contact: +30 2593 052109
Best Time to Visit Potos
Generally, the best time to visit Thassos and Potos is during the summer (June to August). The weather is ideal for long hikes and swimming. Although, if you prefer to avoid the heat, the spring seasons are great for a visit. The temperature isn't too hot, but the scenery is already in bloom.