Top 10 things to do in Thassos: The emerald island of Thassos is a must visit destination in Northern Greece. The island offers dozens of beautiful clean beaches to relax on as well as a stunningly beautiful mountainous interior. No matter what time of the year or where you stay there are some places and things you must see! Read our post below and find out what you should definitely include in your trip in Thassos!
1. Top 10 things to do in Thassos – Archaeological Museum in Limenas/Thassos Town
See and learn some of the island's rich history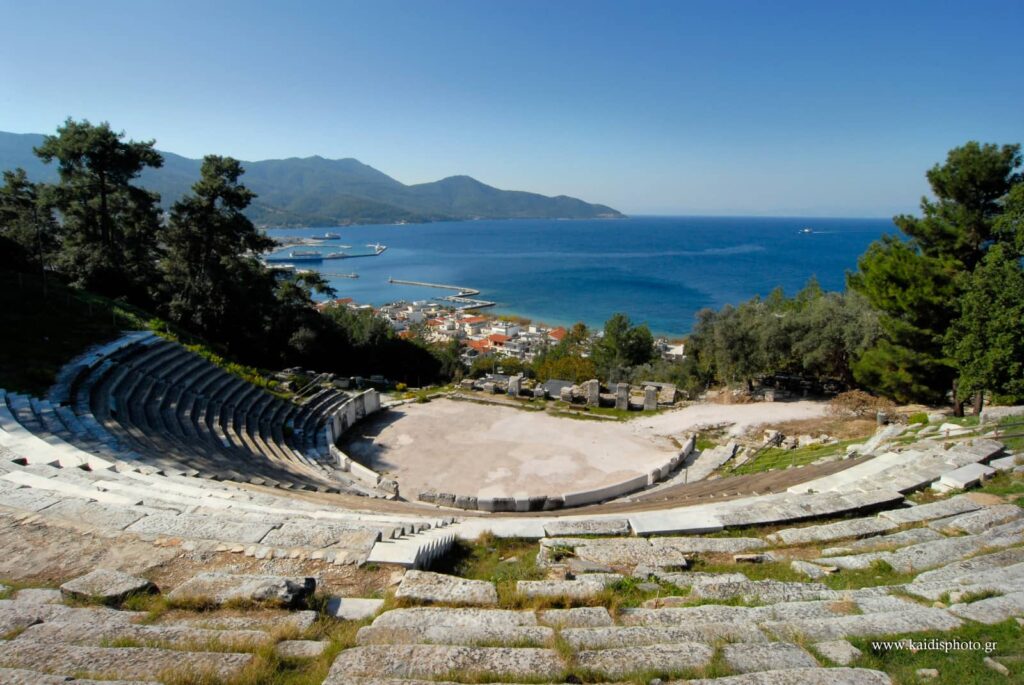 If you visit the museum it is also well worth the walk up to the beautiful ancient amphitheater – take in the stunning views while imagining the history! Don't miss the chance to take in a small part of Greece's amazing history!
2. Top 10 things to do in Thassos – Swim in the crystal clear emerald waters of Golden Beach & Paradise Beach!
If we had to choose the top 2 beaches in Thassos then these would be the best beaches.
Golden Beach – the largest sandy beach in Thassos!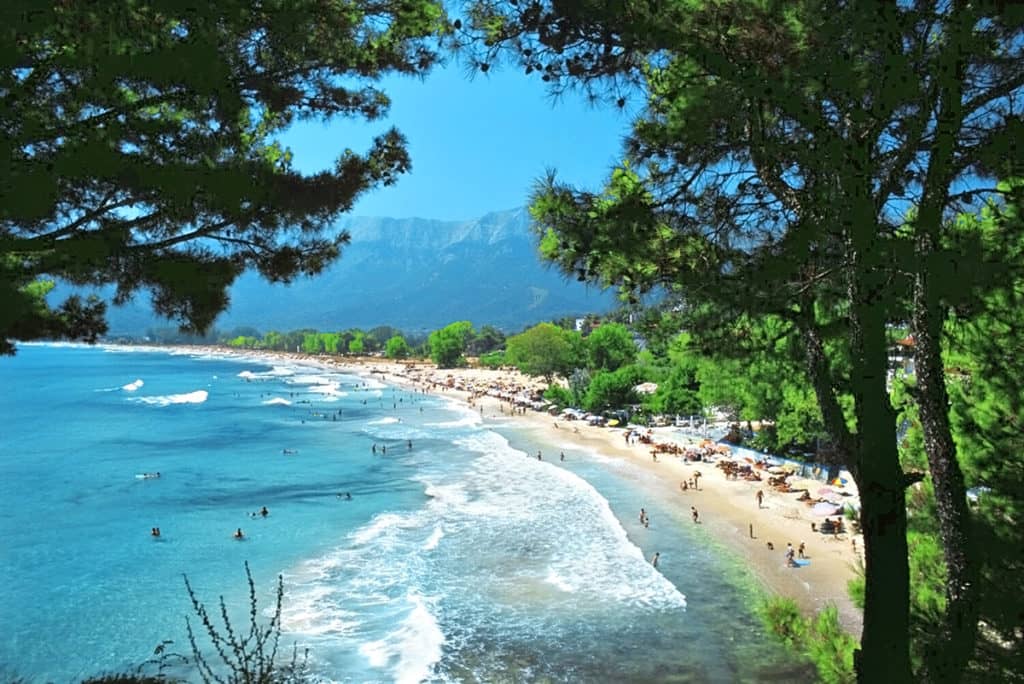 Golden Beach offers everything, you will find sunbeds and umbrellas (it is one of the few beaches where you will always find a place to put your own chairs and umbrellas!), beach bars and taverns in case you get hungry or thirsty. If you like a bit of action there are also water sport centers. All of this with an amazing mountain backdrop! Another big advantage is that there is always ample parking, even during the high season!
Paradise Beach – a paradise on earth!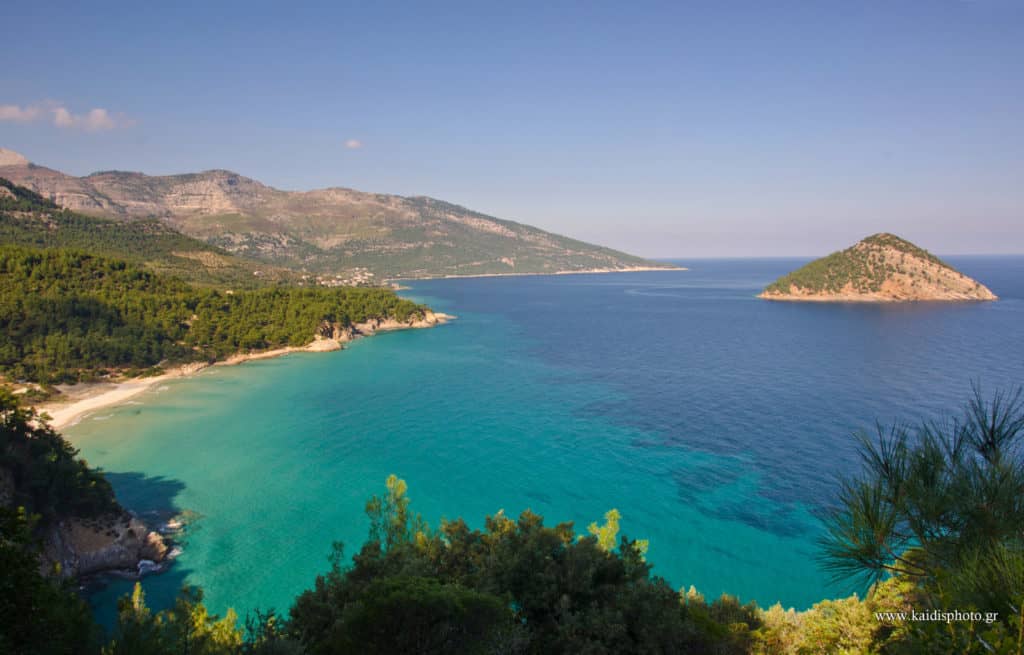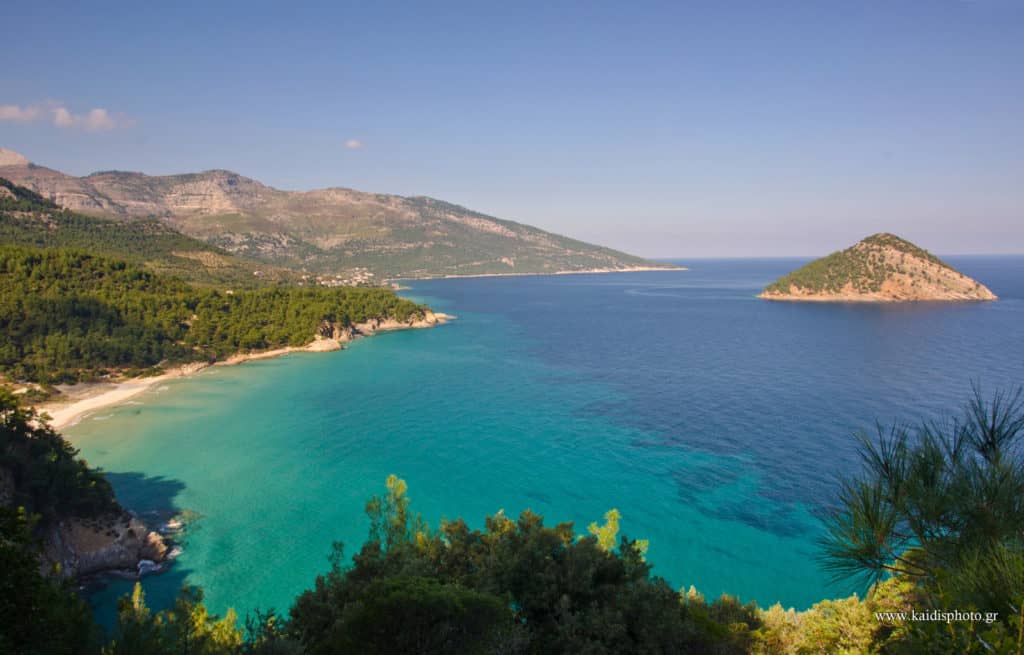 Paradise beach is an organized beach with fine sand and shallow water. A perfect family friendly beach for fun and relaxation! The only disadvantage is the dirt road down which is dusty and steep.
3. Top 10 things to do in Thassos – Take a boat tour to Aliki!
Sail away..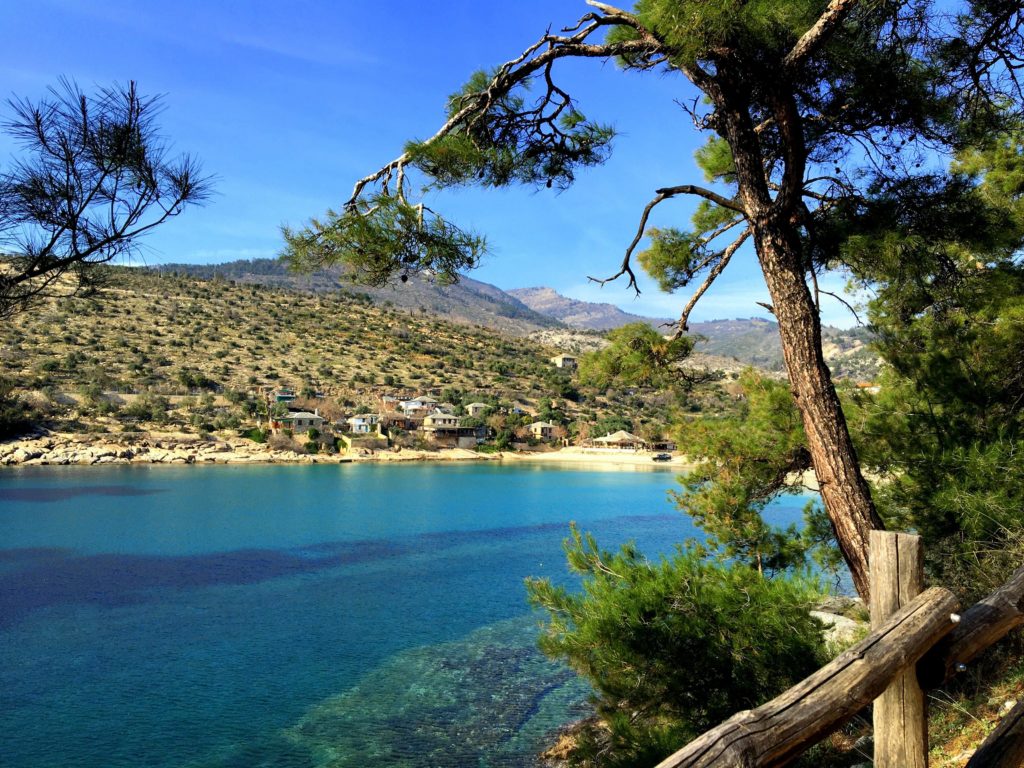 The small beautiful bay surrounded by pine trees and the archaeological site make Aliki one of the must see places on Thassos. The scenery in Aliki is just amazing! Take a boat trip to Aliki to avoid the crowds on the beach during high season! Our tip – avoid the sometimes crowded 'west' side beach, try the equally beautiful but quieter beach on the east side.
4. Top 10 things to do in Thassos – Discover the picturesque mountain village of Theologos – the old capital of Thassos
Eat, sleep, repeat!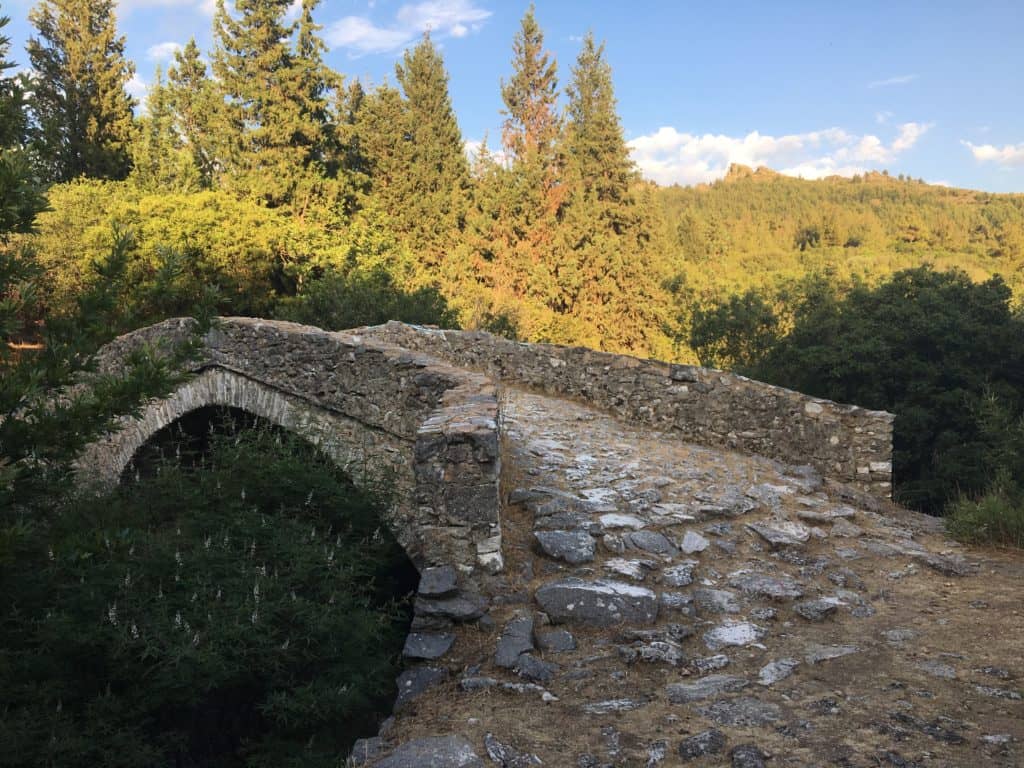 Take a walk in the stunning narrow stone alleys of Theologos! Search for the old stone bridge which was built in 1917 and still remains in excellent condition, visit the folklore museum and take wonderful pictures of the beautiful old and typical Macedonian architecture! Last but not least don't forget to taste the Greek lamb and kid on the spit, and of course the local Greek wine before you leave Theologos!
5. Top 10 things to do in Thassos – Visit the springs of love in Panagia!
You will fall in LOVE with this village..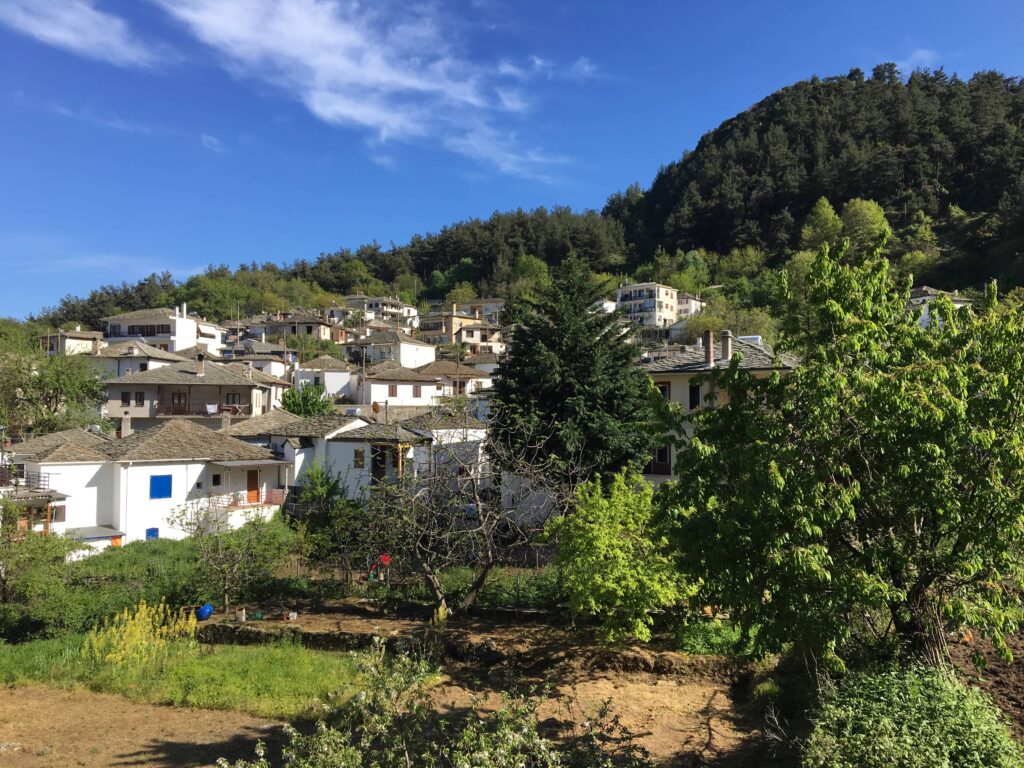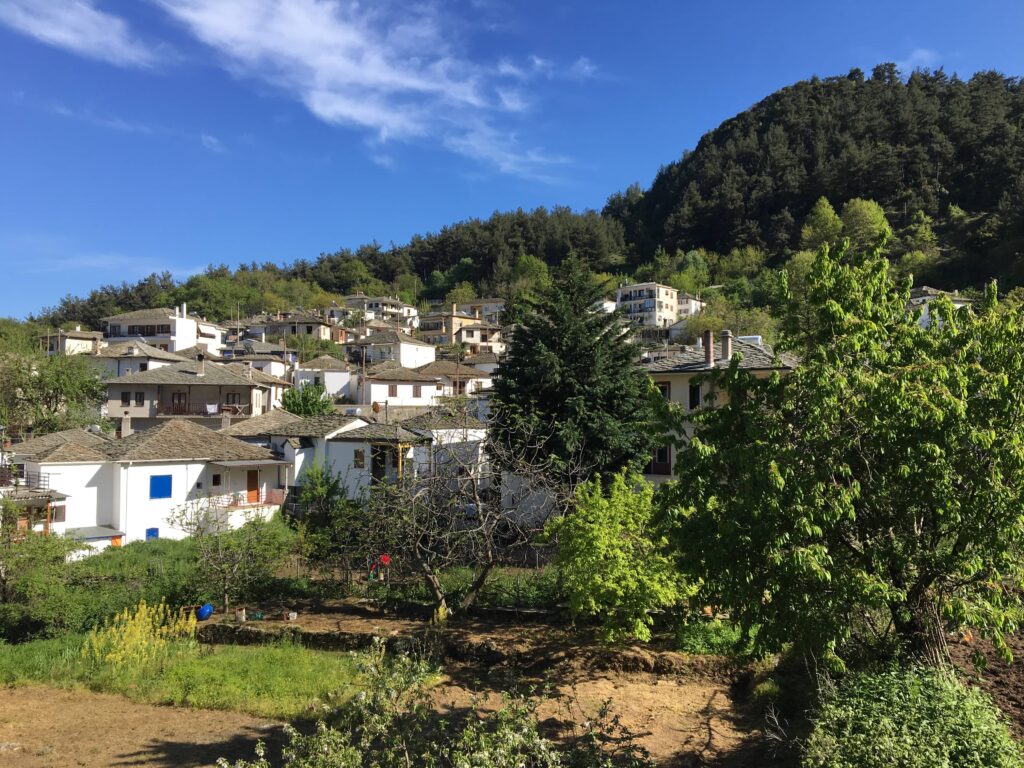 Similar to Theologos, Panagia village is another traditional mountain village not to miss! Expect traditional stone houses, shaded squares, small streams, small souvenir shops, good Greek taverns and spectacular views to Golden Beach.
6. Admire the views from Kastro!
Leave me here…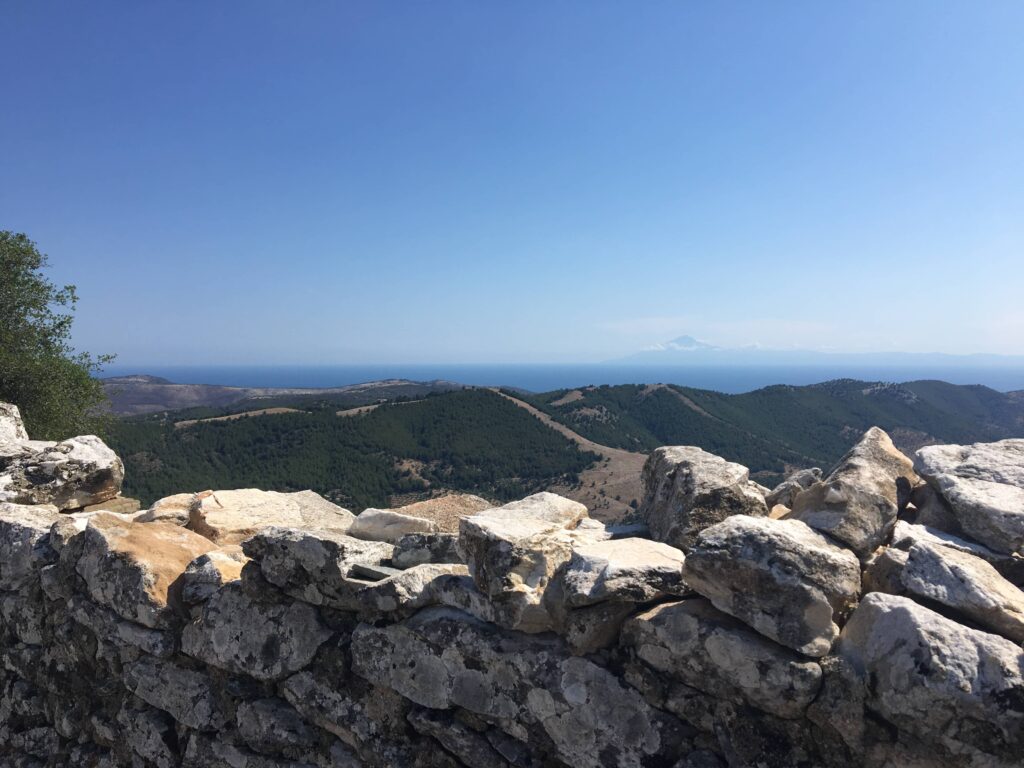 Kastro is a peaceful settlement 10 kms from Limenaria which offers some of the best views to the South part of Thassos and sometimes even to Limnos island and the holy mountain Athos. Make a stop at the small tavern of Kostas who is sure to provide some entertainment along with delicious local snacks. A visit the old church is also a must do. Kastro is an excellent start point for all types of walks, from easy strolls to extreme treks, in the amazing interior of Thassos. Below Kastro are the sublime and serene Apostoli waterfalls – well worth the hike!
7. Drive with a 4×4 Jeep to the top of Ypsarion
Difficult roads lead to beautiful destinations…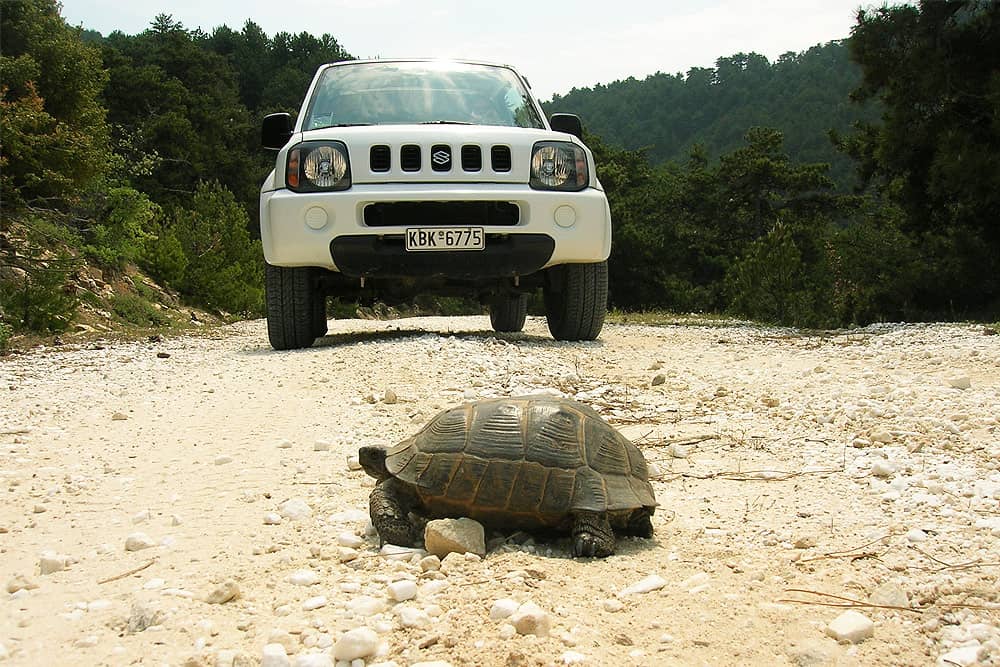 After Kastro the next stop is the top of the island, Ypsarion at an altitude of 1206 metres. Hire a Suzuki Jimny and drive with open roof to the top! An amazing experience for children and adults! Make a day of it and return via Maries where you can visit another set of waterfalls and enjoy a lovely meal in the village square. You can also walk to the top of Ypsarion from Potamia, it is a medium to difficult walk but totally worthwhile! Remember to sign the visitors book at the summit, no matter how you arrive!
8. Skala Maries sunset
It is almost impossible to watch a sunset and not dream..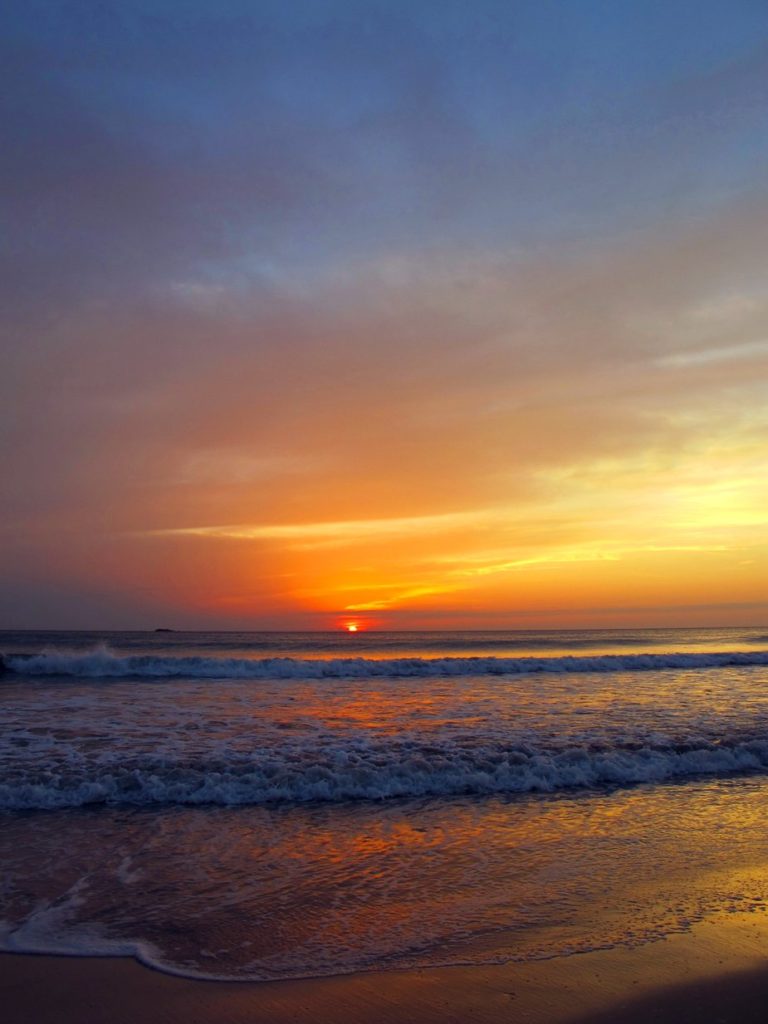 9. Top 10 things to do in Thassos – Visit Mikro and Megalo Kazaviti
Mikro and Megalo Kazaviti is always a good idea!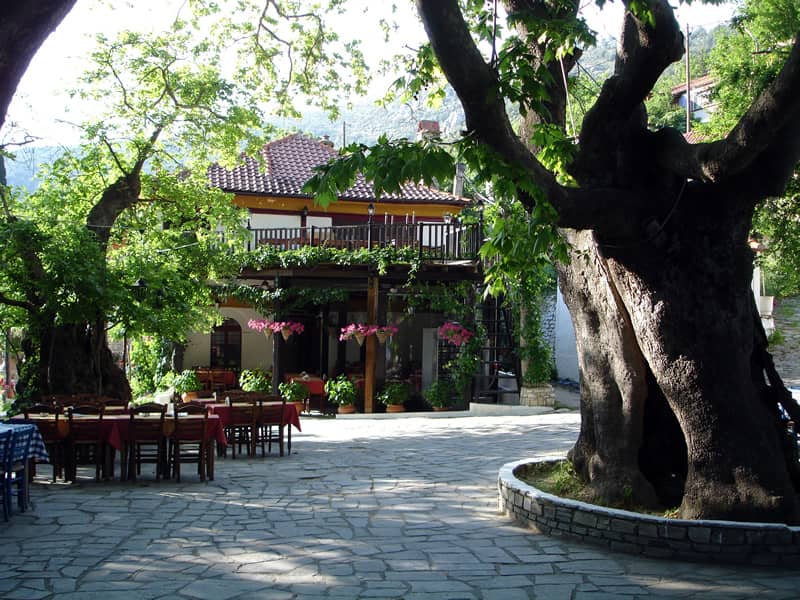 Mikro and Megalo Kazaviti are two different small villages near Skala Prinou. Both villages are known for their traditional taverns specialising in meat dishes and wonderful salads and the authentic, unspoilt Thassian architecture. A must visit is also the nearby small monastery of Saint Panteleimon and a cave which was visited by the saint. The views from the monastery are spectacular!
10. Top 10 things to do in Thassos – Discover Sotiras village
Enjoy the silence..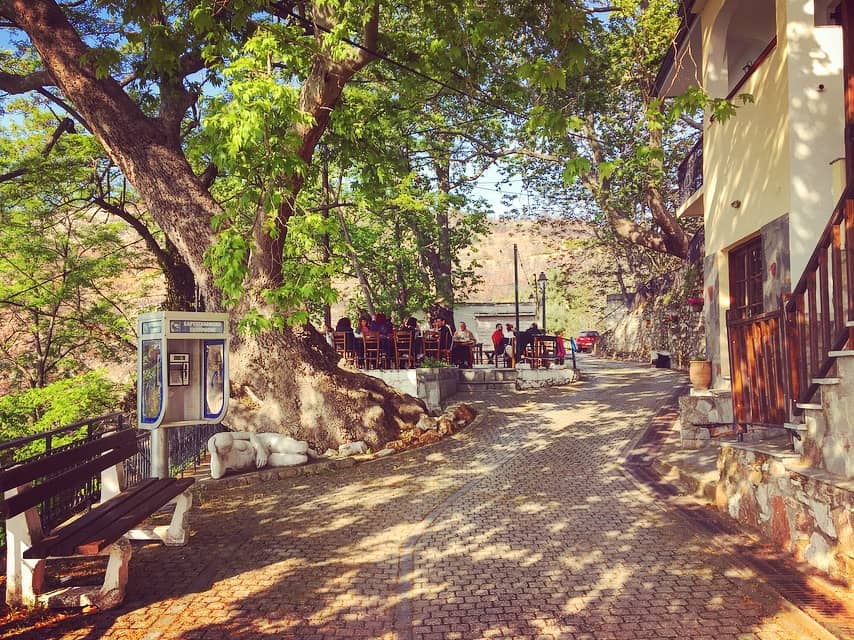 This small village is relatively unknown compared to the other mountain villages on Thassos. It is a traditional mountain village with a great views, a few inhabitants and old stone houses built up to the top of the hill. We recommend a visit this place when all other places are overcrowded, enjoy a delicious meal at the traditional Greek kafeneio in the square under the huge shady Plane trees and appreciate this peaceful corner of Thassos. But please keep it secret! 😉
Thank you for reading!