A vacation in Thassos is the perfect opportunity to enjoy the natural beauty of Greece while also getting a taste of its culture. With plenty of activities to choose from and delicious food to enjoy, this island is sure to leave you with memories that will last a lifetime. From amazing beaches and serene mountain villages to lively towns, there is something for everyone on Thassos.
However, if you're looking for a way to explore all that the island has to offer, consider renting a hybrid car. Not only will you be doing your part to help the environment, but you'll also get to taste the unique driving experience in Thassos. To learn more about renting a hybrid car in Thassos, read on below: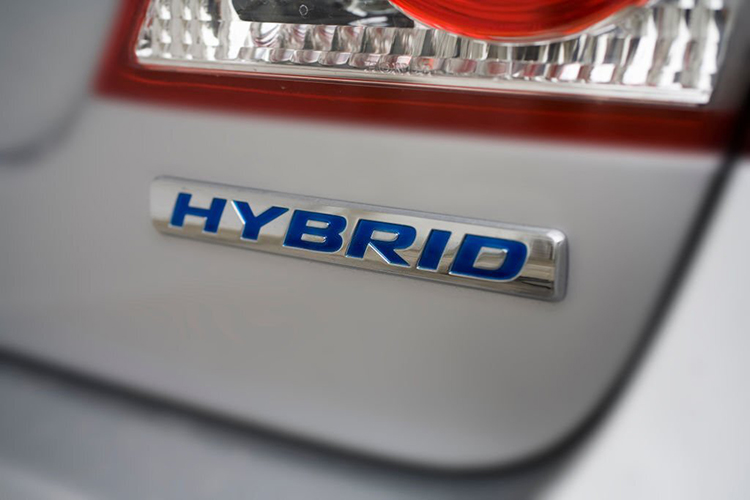 Why Should you choose a Hybrid Cars rental?
In this ever-changing world, cars have slowly evolved over time. Nowadays, we can find cars that run on electricity, petrol, and even hybrid systems. So, what exactly are hybrid cars? Hybrid cars are vehicles that run on both petrol and electricity.
An internal combustion engine and an electric motor, which uses energy stored in batteries, power hybrid electric vehicles. A hybrid electric vehicle's battery cannot be charged by plugging it in. Instead, the battery is charged by the internal combustion engine and regenerative braking.
There are many benefits to driving hybrid cars, the most important of which is helping the environment. By using a hybrid system, you're reducing your carbon footprint and helping to preserve our planet. Additionally, hybrids are known for being more fuel-efficient than traditional petrol or diesel cars, so you'll be saving money on gas as well. Plus, you won't have to charge your car as you would an electric car, since hybrids also run on petrol.
Hybrid Rental Cars
You'd be happy to know we offer some of the best hybrid rental cars on the market. We competitively price all of our hybrid rental cars to ensure you have the most affordable option when exploring this beautiful island. Have a look at our fleet and book your rental car today:
What Hybrid cars can I rent in Thassos?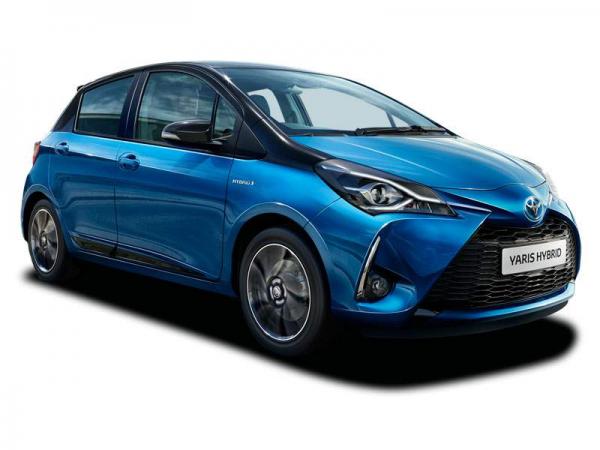 Toyota Yaris Hybrid
Toyota is known to be one of the most reliable car brands in the world, and their Yaris hybrid is no exception. This compact but efficient car is perfect for zipping around town or exploring the countryside. Since the car model we have is automatic, it's perfect for those who want a comfortable and easy-to-use rental car. The interiors are spacious and well-lit, making long drives a breeze.
The Toyota Yaris emits less than 100g/km of CO2. As such, you're not only helping the environment by driving this car, but you're also doing your part to reduce emissions. It was developed from the ground up to be electric, and the hybrid 1.5-liter three-cylinder engine under the hood is supported by a smaller, lighter, and more powerful battery.
Toyota Corolla Hybrid
Another hybrid car we have in our fleet is the Toyota Corolla. This car is perfect for those who are looking for a spacious and comfortable ride. The Corolla comes with automatic transmission, air-conditioning, power steering, and more. It's larger than the Yaris and is perfect for long drives or family trips. The Toyota Corolla Hybrid is also a fuel-efficient compact vehicle that achieves 52 miles per gallon. Therefore, you can explore the island without having to worry about running out of gas.
The Toyota Corolla emits much less CO than traditional petrol cars and is a great choice for those who want to reduce their carbon footprint. It's also a great option for those who are looking for a reliable and affordable rental car. Plus, the Corolla is perfect if you want to save money on gas fees.
↘ Also Read