With the island of Thassos offering wonderful attractions for all types of travelers, it's no wonder many people plan to stay long term. From the ever famous beaches to the historical sites and world renowned taverns, there is no shortage of activities that can be partaken in.
Because many people are looking for long term car rentals, more companies have begun offering this service as a way to accommodate those who may want to stay longer than they planned or simply need a vehicle while they're visiting.
With a rental car, not only will you have the freedom to explore the island at your own leisure but you will be able get around much faster and easier than public transportation. Long term car rentals are also a great way to keep costs down and allow you more money for those delicious tavern meals!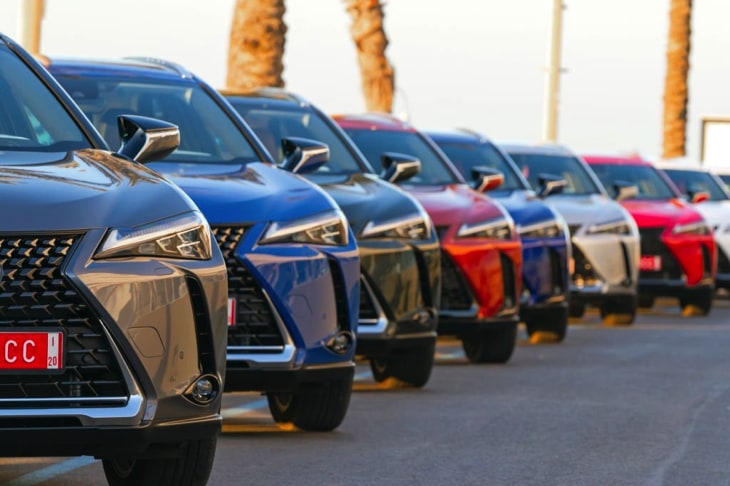 Looking for long term car rentals on Thassos Island? Look no further than Potos Car Rentals! We've been in the business for more than a decade and can guarantee quality service that's unlike any other.
Meet the Best Long Term Rental Car Company in Thassos
When it comes to transportation, we understand that our customers have different needs. That's why we've made it our mission to provide the best possible service with a wide range of vehicles to choose from. We know that not everyone is looking for the same thing and because of this, our fleet of vehicles are the perfect choice for every occasion. Whether you're looking for a luxury car to impress or prefer the practicality of an SUV, we have something to suit your needs.
Our long-term rental cars are perfect for those who are planning a trip and need reliable transportation on a budget. Our prices are some of the lowest in Thassos without compromising on quality. This means that you'll always get the most value for your money. With us, there's no need to worry about hidden fees or other issues as we guarantee honest pricing and clear communication with our customers every step of the way.
Book a long term car rental in Thassos today and let us help you on the road to your next adventure!
How Does Long Term Car Rentals Work?
For those who aren't familiar with long term car rentals, they are typically a set length of time that you can rent a vehicle for. This is usually longer than what you would be able to get at other rental companies and can help make it easier to travel across long distances or plan extended trips.
At the best long term rental car company in Thassos, we can deliver the vehicle directly to your location, so you can start exploring right away. Our vehicles are always in excellent condition and carefully maintained, so you can drive with confidence during your trip.
On long term rentals, we typically offer a range of vehicle options to choose from, depending on your needs and budget. This can include everything from small sedans, to larger SUVs or minivans. Plus, discounts may be available if you're renting multiple vehicles or for extended periods of time.
To get started, simply let us know the dates you'll need the vehicle and we'll take care of the rest. We can also answer any questions you have about our long term rental process or services.
Booking Process for Long Term Rental Cars in Thassos
We made the process of booking a long term rental car in Thassos simple and straightforward. All you need to do is:
Start by filling out our online contact form. Provide us the preferred vehicle, date and location of pick up, date and location of return, pick up time, and return time.
When everything is set, you'll be given a detailed quote so you know exactly what to expect.
If you're happy with the quote, all you need to do is confirm your booking and secure the booking with a small deposit. We accept all major credit cards for your convenience.
After that, we'll take care of the rest and deliver the vehicle to your location on the day of pick up.
↘ Also Read