Don't have a credit card? Don't worry! We offer affordable car rentals without credit card in Thassos. Find out more about our services today.
Sipping a refreshing drink of Tsipouro while relaxing under the Thassos sun is any person's dream. From ancient ruins to natural beauty, this island has it all. To enjoy everything you will need transportation. Though there are many ways to get around the island, such as by bus or taxi, the best way to see everything at your own pace is by renting a car.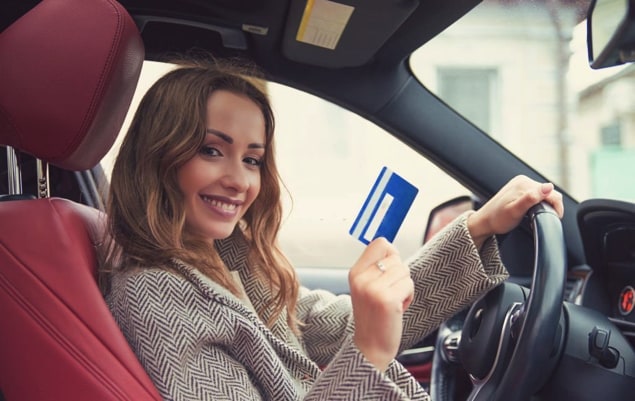 Do You Need a Credit Card to Rent a Car in Thassos?
In our modern world today, credit and debit cards have become the new trend. With just one swipe and a few clicks here and there, you can finally pay for anything. Credit cards make dealing with everyday life pretty easy, especially when it comes to renting a vehicle.
However, do you need a credit card to rent a car in Thassos? Well, with Potos Car Rentals, you don't! You do not need a credit card to hire one of our vehicles. Just make your reservation online and pay on arrival with either a debit card or cash.
Visit one of our branches in Thassos and our professional team will happily assist you in booking a car without a credit card. Simply bring all the necessary documents such as your driver's license, international driving permit, valid ID and cash deposit. We'll take care of everything for you to guarantee a smooth and easy booking process.
What Kind of Vehicles Can I Rent?
Among the things that makes Potos Car Rentals the top choice in Thassos is the wide range of vehicles we have in our fleet. We have something for any type of traveler, perfect for whatever occasion it may be. Whether you need a rental car for a group of five, a romantic getaway, a reunion with relatives or perhaps just a solo trip, you can count on us to have the best car for you. Some of the cars you can expect to find with us are:
Jeep Renegade - Travel in style as you swarm the streets of Thassos with our Jeep Renegade. Jeep Renegade can accommodate up to 5 people and comes with modern amenities such as air conditioning, stereo to listen to some tunes and even Apple Car Play. The car runs on diesel.
Fiat Talento - Are you traveling with a large group? Say no more! Our Fiat Talento is a great choice for those looking for a spacious, luxurious and comfortable minibus to rent. The car comes in the color black and seats up to 9 people. It has a manual transmission, too, so if you enjoy driving, you're certain to have fun with this one. It also runs on diesel fuel and consumes 8 liters per 100 kilometers.
Nissan Micra - Your romantic getaways can get even better with this stylish vehicle. It's the perfect car for travelers of two and comes with all the modern amenities you need for a smooth and comfortable driving experience. Since it's small, you can easily manuever the car without any difficulties and finding a parking spot in Thassos should be the least of your worries. The car comes with an automatic transmission so driving shouldn't be as tiring as you might think it is. It runs on unleaded fuel and consumes 6 liters per 100 kilometers.
Toyota Hybrid Yaris - A compact car that brings comfort and style together, the Toyota Hybrid Yaris is a perfect choice for families and friends who want to explore the streets of Thassos. The vehicle has automatic transmission and a hybrid engine for an easy drive. It is pretty economical too so you don't have to worry about spending a lot of money on gas. It consumes less 4 liters per 100 kilometers and is ideal for city or island driving.
Potos Car Rentals - The Best in Thassos
The kind of car rental agency you go for will either break or make your experience on the island. Going for an agency that is not reputable can result in you being overcharged, getting a car that is in bad condition or even not getting a car at all. This is why it's important that you do your research beforehand and go for an agency that has good reviews such as Potos Car Rentals.
Our company has been in business since 1988, helping tourists enjoy Thassos island without the hassles. We offer a wide range of rental cars, from sedans, SUVs, convertibles, to vans that can accommodate large groups. All our cars are regularly serviced and well-maintained so you don't have to worry about them breaking down in the middle of your vacation.
What's more, we don't require a credit card for reservations so you can book a car without worrying about hidden fees. We go out of our way to make sure that our customers are satisfied, which is why we offer 24/7 customer support in case you have any problems with the car.
Don't miss the chance of experiencing a wonderful vacation in Thassos island. Book your rental car with Potos Car Rentals today and enjoy the best holiday of your life!
Renting a Car Without a Credit Card Today
Potos Car Rentals understand not everyone has a credit card, which is why we provide car rentals without a credit card. Through our affordable rates and flexible policy, you can enjoy all the benefits of renting a car on Thassos island. You don't have to worry about anything. Other ways of payment we accept are debit cards with a Visa or Mastercard logo, as well as cash.
We have been serving our customers for years and have an excellent reputation. Our goal is to provide the best car rental experience possible so that you can enjoy your time on the island.
Contact us for more information.
↘ Also Read