With thousands of people flocking to Thassos each year, it's no surprise that this island has become a popular tourist destination. Thassos offers you golden sand beaches, rich marine life, and crystal clear waters. What's more, the locals are warm and welcoming, making your stay all the more enjoyable. However, before you can experience all that Thassos has to offer, you'll need to know how to travel about and the best way to do so is by rental car.
Renting a car in Thassos, particularly a minivan, allows you to explore the island at your own pace. You can visit all the beaches you want and stop off at any of the villages along the way for a bite to eat or some souvenir shopping. If you're looking for a minivan car rental in Thassos, you've come to the right place.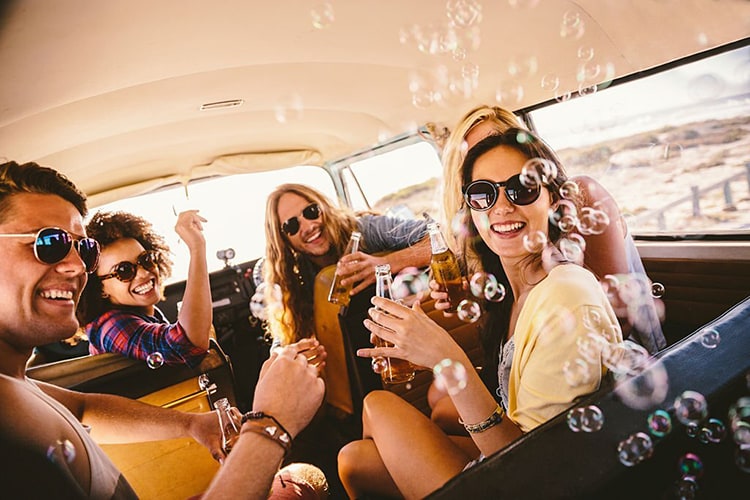 Why choose a Minivan rental while on vacation in Thassos?
Although sedans have always been a common choice for rental cars, minivans are becoming an increasingly popular option. Here are just a few reasons why:
Space: A minivan can easily accommodate a group of up to seven or nine people, making it perfect for families or groups of friends. You won't have to worry about anyone feeling cramped or uncomfortable.
Storage: Minivans also have a lot of storage space, which is great for packing all your luggage and belongings. You won't have to leave anything behind or make multiple trips just to get your holiday essentials to the beach.
Safety: Finally, minivans are some of the safest cars on the road. They come with features like airbags and antilock brakes. Plus, driving a minivan on certain terrains such as winding mountain roads is a lot easier and safer than driving a smaller car.
Which minivan models you have available for rent in Thassos?
If you're looking for an affordable, safe, and spacious way to travel around Thassos, then renting a minivan is the way to go. We have several minivans available in our fleet that we're sure will meet your needs.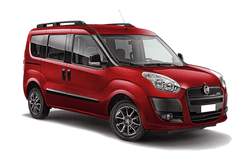 Fiat Doblo
One car that's perfect for a family holiday is the Fiat Doblo. This minivan has plenty of space for everyone to relax and move around. Plus, it comes with boosted air-conditioning, making those hot Greek summers more bearable. The car runs on unleaded gas and has a manual transmission. If you've got a thing for driving, then this is the perfect rental car for you since it gives you a little more control over your journey. 7 liters per 100 kilometers is the Fiat Doblo's fuel consumption.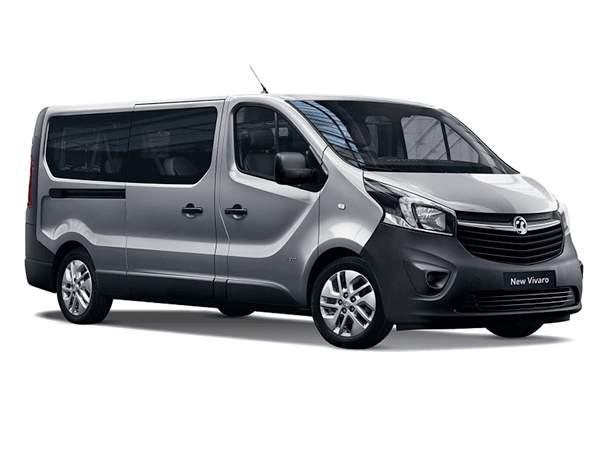 Open Vivaro
When traveling with a lot of things, an Open Vivaro is a perfect car to rent. This van can accommodate up to nine people and has a large storage space at the back. The van runs on diesel fuel and has a manual transmission. Therefore, it's economically friendly and perfect for those who plan to travel a lot. For its fuel consumption, 8 liters per 100 kilometers is what you should expect. When it comes to the driving experience, this van won't be a problem since it has power steering and a height-adjustable driver's seat.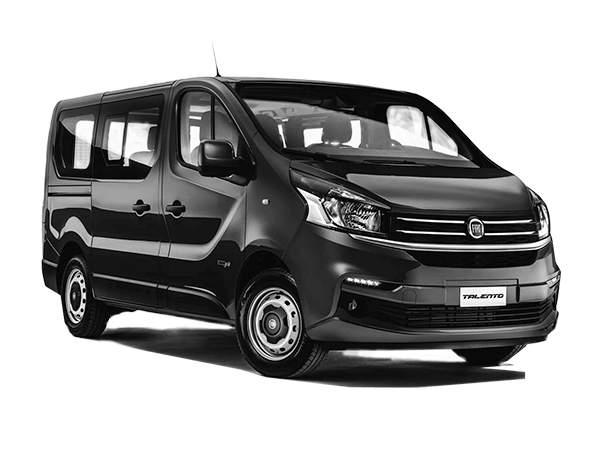 Fiat Talento
Another great minivan for a family getaway is the Fiat Talento. This van has a lot of space, coming with seats that can be folded down to create more storage room. It also has USB and AUX ports, as well as air-conditioning, making it perfect for road trips. The car runs on diesel fuel and has a manual transmission. It has a smooth economical engine built in and is a great choice for long journeys. The Fiat Talento's fuel consumption is around the same as the Open Vivaro.
↘ Also Read