If you're looking for a oneway car rental in Thassos, Potos Car Rentals is the perfect option. We have a wide selection of cars to choose from, and we're always here to help you find the perfect one for your needs. Contact us today to learn more about our oneway car rental services. We can make your experience on the island much easier, enjoyable and affordable.
Why Might I Need a Oneway Rental in Thassos?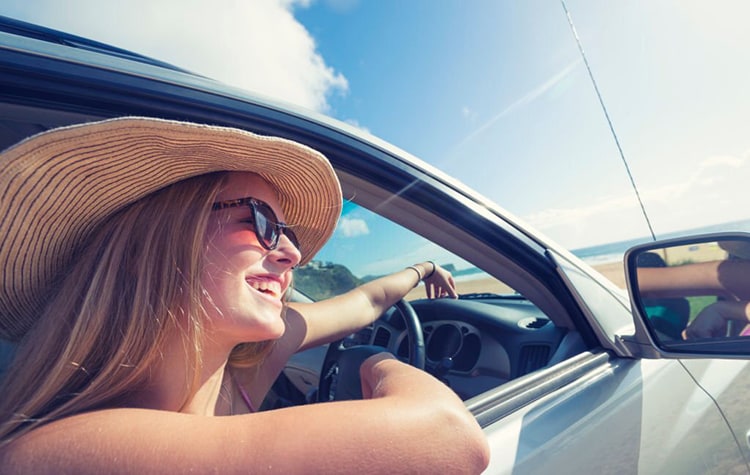 A oneway car rental works by you picking up the car in one location and then dropping it off at another. This can be a great option if you're planning on travelling to more than one destination during your trip. It can also be helpful if you're not sure how long you'll need the car for, as it allows you to keep your options open.
There are many reasons as to why you might need a oneway car rental. One of the most popular reasons is for traveling to the airport. Many of our customers find it a hassle to look for a taxi or shuttle once they've landed, and a oneway car rental can solve that problem.
Another great reason to consider a oneway rental is if you're going on a road trip. This gives you the flexibility to explore different parts of the island without having to worry about returning the car to its original location, which can be a hassle.
Can I Rent A Car For A one-way Journey?
Yes! We offer this type of arrangement so that you can have the most flexibility and convenience when traveling. We have a wide variety of cars to choose from, so we're sure to have one that you might need. From sedans with luxurious interiors to vans that can accommodate up to nine people, we have something for everyone.
If you opt for oneway rental, you'll have to inform us which location you'll be picking up the car from and dropping it off at. We also require that you have a valid driver's license, as well as a international driving permit (this is for those who's drivers license weren't issued in a European country)
Can I Ferry The Vehicle Across The Border on One-way Rentals?
Unfortunately, we don't offer this service. This is because there are many restrictions and regulations when it comes to crossing borders with a rental car. Our oneway rental car service can only be used within the borders of Thassos. Therefore, the one-way rental must be driven back to one of our agreed locations in Thassos.
What Kind Of Car Can I Rent For my One-Way Rental Trip?
In our fleet, we have a wide range of rental cars in Thassos for your liking. We have:
Sedans
Minivans
Electric cars
Each car has its own unique features and can accommodate different needs. If you're not sure which type of car would be best for your one-way rental journey, our team can help you make a decision. We're always here to help you have the best possible experience while in Thassos.
Book A one-way Rental With Potos Car Rentals Now
Affordability, comfortability and style are all yours when you book with us. We guarantee that you won't be disappointed with our selection of cars or our customer service. Contact us today to learn more about our services!
↘ Also Read