Thassos is an island in Greece known for its stunning beaches and crystal-clear waters. Tourists of all ages and walks of life enjoy the island's amenities. Many villages in Thassos offer visitors a tranquil break away from their busy lives back home. However, one particular village you shouldn't miss out on is Limenaria.
This picturesque village is among the most-visited places on the island. Limenaria features a lovely harbor with breathtaking views of the Aegean Sea and Mount Athos, the holy mountain. If you want to know everything about Limenaria, then this guide is for you! We have all the information you need below.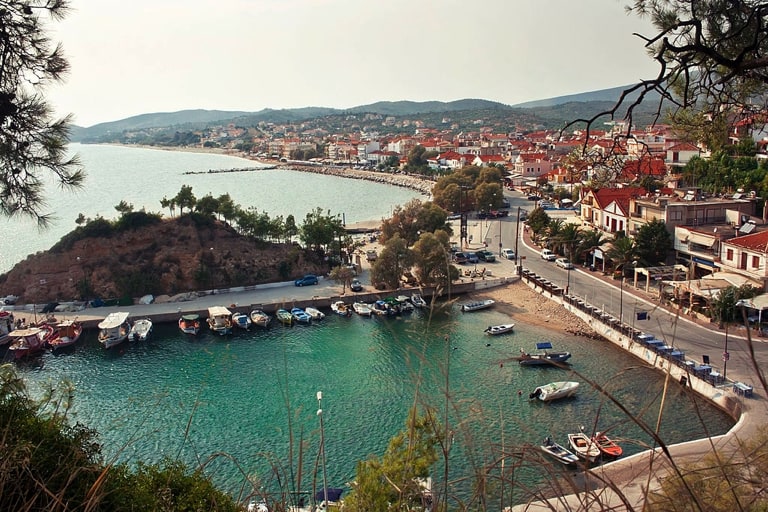 Where is Limenaria
Limenaria is a seaside town found on Thassos's southwest coast. Limenas, the capital of the island, is only 38 kilometers away. Limenaria, together with neighboring village Kalivia, is Thassos' second largest town and a major tourist destination. It has been popular since the 1960s thanks to its 1.2 km long beach (Stelakis Beach) and a dozen other smaller coves and rocky beaches.
How to Get to Limenaria
Getting to Limenaria by Car
Among the best and most cost-effective ways to get to Limenaria is by car. This option is ideal for families and large groups since there's enough space for everyone to sit comfortably. From the port, you can rent a car in Limenas. The drive from Limenas to Limenaria usually takes about 45 minutes. You can follow the road signs that lead to the village.
Renting a car in Limenaria gives you the benefit of exploring the island on your own schedule. You can also visit other villages and beaches on the island that are off the beaten path without worrying about transportation. Plus, you'll actually save money since you don't have to pay for public transit.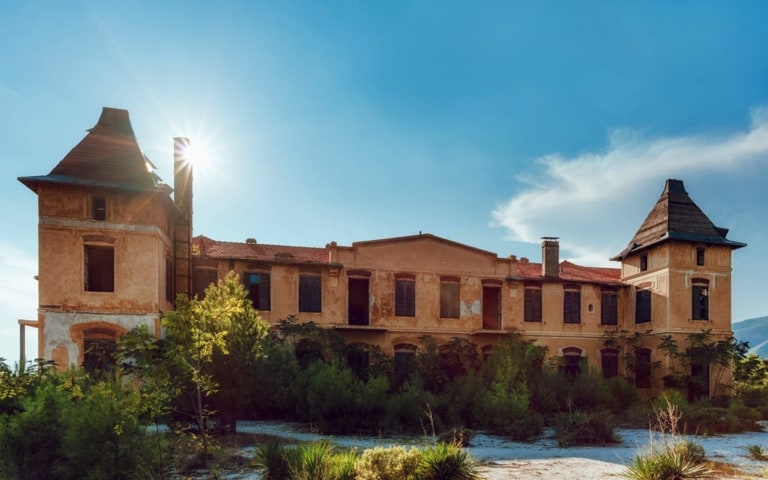 Getting to Limenaria by Taxi
If you don't plan on traveling a lot, then taking a taxi or a shuttle transfer might be a better option for you. As you arrive in Thassos' port, several taxis are standby, waiting to take you around the island. However, note that this option is much more expensive since the drive to Limenaria is quite far.
Getting to Limaneria By Bus
Another cheap way to get to Limaneria is by taking a bus. The island's central bus station is located in Limenas, making it easy for tourists to commute. There are buses that travel to Limenaria from Limenas throughout the day. But of course, you need to take note of the bus schedule since there might be a gap between buses. Taking the bus is good if you don't plan on spending a lot of time in the village.
Things to Do In Limenaria
Surprising as it may seem, there are many things you can do in Limenaria. After all, this is rated the second most famous village on the island. Here are some of the top things to do while in Limenaria.
Go Sailing
Sailing is by far the most popular activity in Limenaria. You can catch the sunset while sailing in the tranquil waters of the Aegean sea. There are many companies that offer sailing trips in Limenaria. As such, you can easily find one that fits your budget and schedule.
Explore Limenaria Village
One thing that makes Limenaria so unique is the vast array of shops, restaurants, and cafes that line the streets. You can find pretty much anything you need in the village, so it's a great place to do some shopping. Plus, checking out the Folklore Museum of Limenaria, located in the heart of the town, will give you a better understanding of the village's culture and history.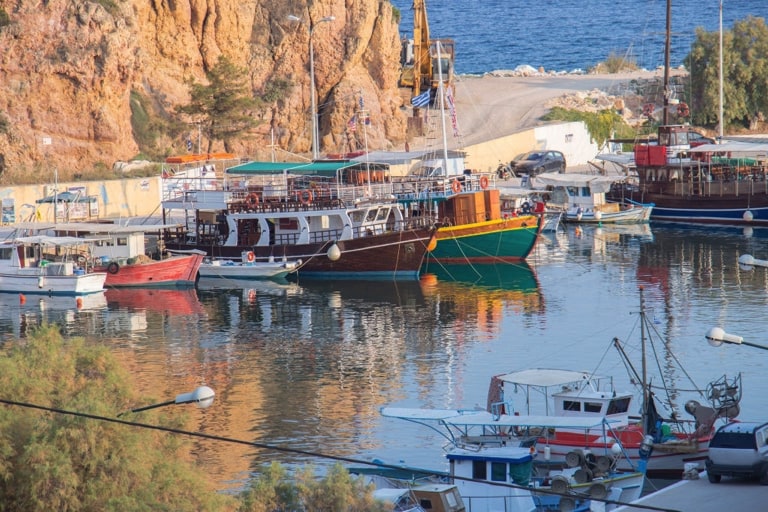 Party at the Beach Bars
If you're looking for a party atmosphere, then head to one of the beach bars in Limenaria. These bars are always lively and offer great music and drinks. They're the perfect place to relax after a day of exploring the village.
Visit the Beaches
Limenaria has access to many gorgeous beaches that are certain to take your breath away. The most popular beach in the village is Stelakis, which stretches for 1.2 km. This beach offers various water activities such as snorkeling, jet-skiing, and parasailing. The beaches of Tripiti and Metalia are also worth a visit. With white sand, clear waters, and lovely scenery, these beaches are perfect for a relaxing day by the sea.
▶ ALSO READ: Potos in Thassos – Best Things You Need to Know
The Beaches Nearby Limenaria
Although Limaneria is a popular tourist attraction in itself, you may also visit the nearby area's gorgeous beaches. You'll quickly find one that fits your preferences and budget.
San Antonio Beach
San Antonio Beach is a well-kept, sandy beach only 4 km away from Limenaria. The sand is incredibly fine and the ocean is clear as day. Even after around 20 meters from the shore, the water is up to knees or waist in certain spots since the depth is gradual and contains relatively shallow areas. As a result, it's perfect for families with children.
Atspas Beach
Atspas Beach is only 6km away from Limenaria. In Atspas beach, you can find shallow waters, fine sand, and rocks scattered in the water. It's a popular spot for swimming, sunbathing, and snorkelling.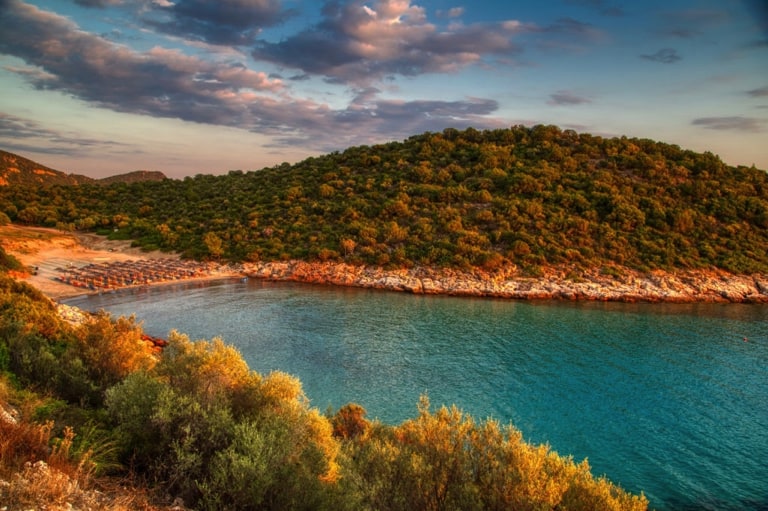 Rosogremos Beach
If you want to stay on a beach that's close to nature, staying in Roso Gremos will thrill you. Various trees surrounding this beach make it a perfect choice for those who want to spend some quiet time in the sun. It's only 27 Km away from Limenaria.
Pefkari Beach
Pefkari is a fantastic beach equipped with everything you need. From sunbeds, parasols, and showers to a great selection of food, drinks, and cafe. It's only a few miles from Limenaria, making it great for people who don't like traveling far.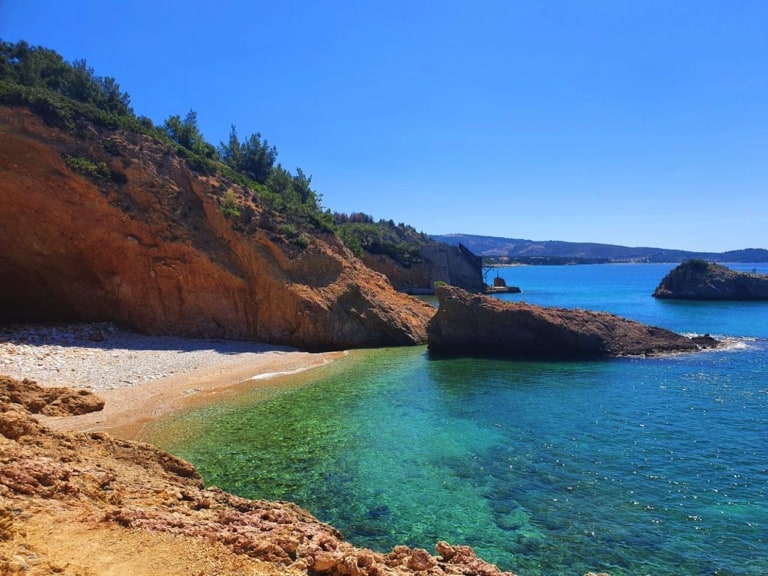 Where to Stay Near Limenaria
You don't have to worry about accommodations because Limenaria has a wide range of hotels and private rooms available. If you're looking for an affordable place to stay, then staying in these hotels will be ideal:
Blue View Hotel
Despite the elegance this hotel brings, it is quite affordable. With a pool, bar, and garden area, Blue View is perfect for a family or group of friends. Their rooms offer a kitchenette, flat-screen TV and a refrigerator.
Address: Limenaria 64002 Greece
Website: https://www.blueview-thassos.gr/en/
Contact: +30 2593 058053
Thassos Hotel Grand Beach
If you've got more money to spare, then the Thassos Hotel Grand Beach is a great option. With luxurious rooms that offer beautiful views of the sea and several on-site pools ideal for children, there's nothing more you could ask for.
Address: Limenaria 64002 Greece
Website: https://www.grand-beach-hotel.gr/
Contact: +30 694 262 2914
Hotel Menel – The Tree House
This unique hotel mixes elegance with nature, giving you a relaxing and invigorating experience. Several amenities are available at this hotel, including a pool, bar, and restaurant. Plus, their rooms are decorated with beautiful wooden furniture to give it that earthy feel.
Address: Eo Thasou Limenarion, Limenaria 640 02 Greece
Website: https://www.dhotels.gr/en/menel.html
Contact: +30 25930 53520
Where to Eat in Limenaria
Are you looking for a place to satisfy your taste buds? If so, give these top restaurants in Limenaria a try.
Tavern George
There's nothing not to like about Tavern George with their high-quality food and low prices. This restaurant offers traditional dishes that will make your mouth water. From fresh seafood to delicious lamb, there's something for everyone.
Address: Martiou 25, Limenaria 64002 Greece
Website: Tripadvisor
Contact: +30 697 250 6121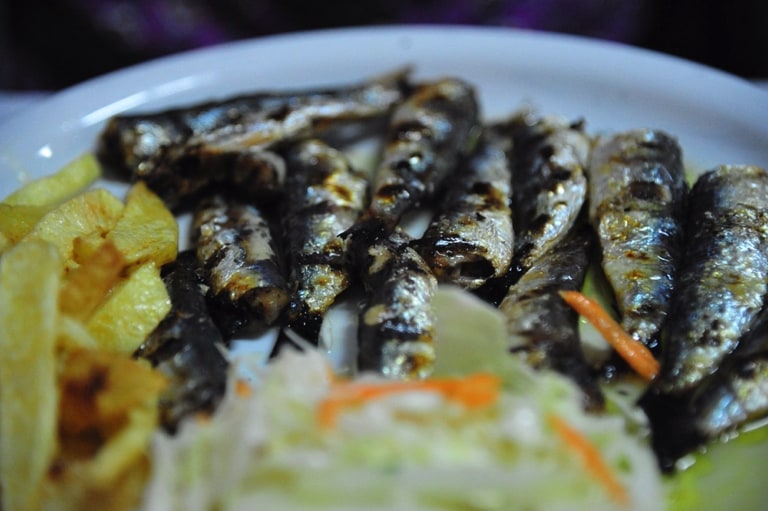 Mouragio Mediterranean Restaurant
A beautiful restaurant overlooking the Aegean sea, Mouragio Mediterranean serves fantastic food in a home-like atmosphere. Among the best dishes are their delicious pizzas, fresh mussels with rice, and beef stroganoff.
Address: Limenaria 64002 Greece
Website: Facebook
Contact: +30 2593 051178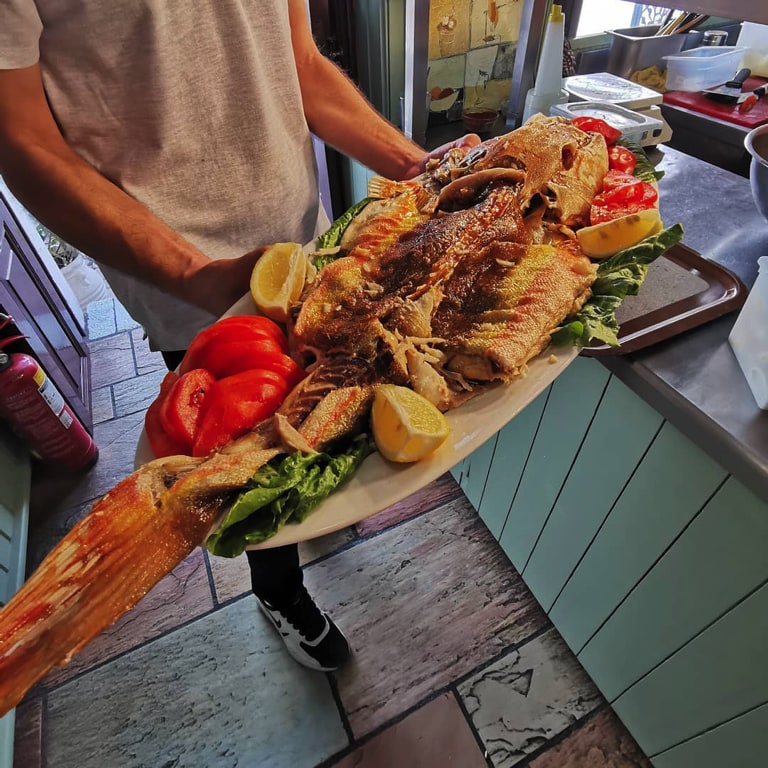 Elia Restaurant
Elia restaurant is a restaurant filled with gorgeous trees that makes for an idyllic location. Their relaxed dining experience is complete with beautiful Greek wines, delicious dishes, and classic Greek taste.
Address: Limenaria 64002 Greece
Website: Facebook
Contact: +30 2593 058053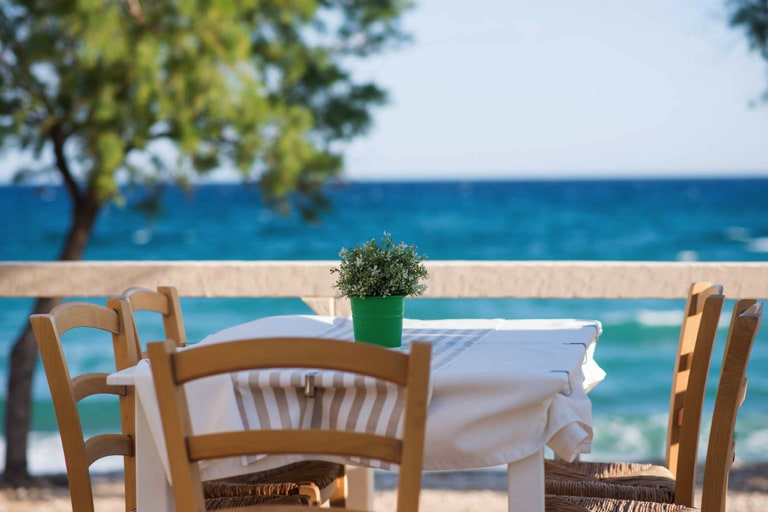 Best Time to Visit Limenaria
Although you can visit Limenaria anytime you wish, there are specific months that are suggested if you want to fully enjoy the village. The months of June through September, for example, are ideal for visiting Limenaria because the weather is often mild and pleasant.