Kalamitsi Beach, situated on the west coast of Sithonia in Halkidiki, Greece, is a sand and pebble beach, known for its turquoise waters and beautiful natural surroundings. Kalamitsi Beach stretches about 450 meters in front of the small village of Kalamitsi. Kalamitsi's beautiful location and clear waters make it a top-notch tourist destination. The beach provides an unmatched blend of fun activities, relaxation, and diverse natural beauty, ensuring visitors enjoy every bit of their stay.
Visiting Kalamitsi Beach offers a unique set of benefits. First, Kalamitsi Beach has three sections, each with distinct features. The main section sits directly in front of the town, offering an expansive area for lounging, sunbathing, and swimming. This part of Kalamitsi Beach is well-organized with sun loungers and parasols, available for free to beach bar clients. Visitors can savour their drinks as they soak up the sun or enjoy a refreshing dip in the clear waters.
The eastern part of Kalamitsi Beach is more isolated, providing an ideal sanctuary for those pursuing privacy. Known as the nudist paradise, this section attracts visitors seeking a more liberal beach experience. The third section, on the other hand, sits right in front of a camping site. Besides swimming and sunbathing, this area offers a variety of water sports activities, including paddle boats, scuba diving, and canoe rentals.
Kalamitsi Beach has an appeal for diverse visitors. For families, the calm and shallow waters make it an excellent choice for kids. The soft sand also makes it comfortable for bare feet and towels. Adventure-seekers are included, as the beach is close to some of the best underwater locations for scuba diving in Sithonia. Kalamitsi Beach's proximity to other attractive sites like Porto Koufo Beach, Toroni North Beach, and St. Atanasios Church makes it ideal for sightseers.
Kalamitsi Beach lies at the geographical coordinates of 39.9910° N latitude and 23.9913° E longitude. Parking is available along the beach, and restaurants, beach bars, and mini-markets are within walking distance. Visitors, however, should be prepared for crowded conditions during the high season. Kalamitsi Beach is accessible by car, and the closest health clinic is about an hour's drive away for those needing medical services.
Kalamitsi Beach is highly rated by tourists, securing a score of 4.5 out of 5. The high rating reflects the beach's overall appeal, crystal clear waters, clean environment, and well-organized amenities. Visitors particularly commend the beach's atmosphere, availability of water sports activities, and friendly, hospitable local community.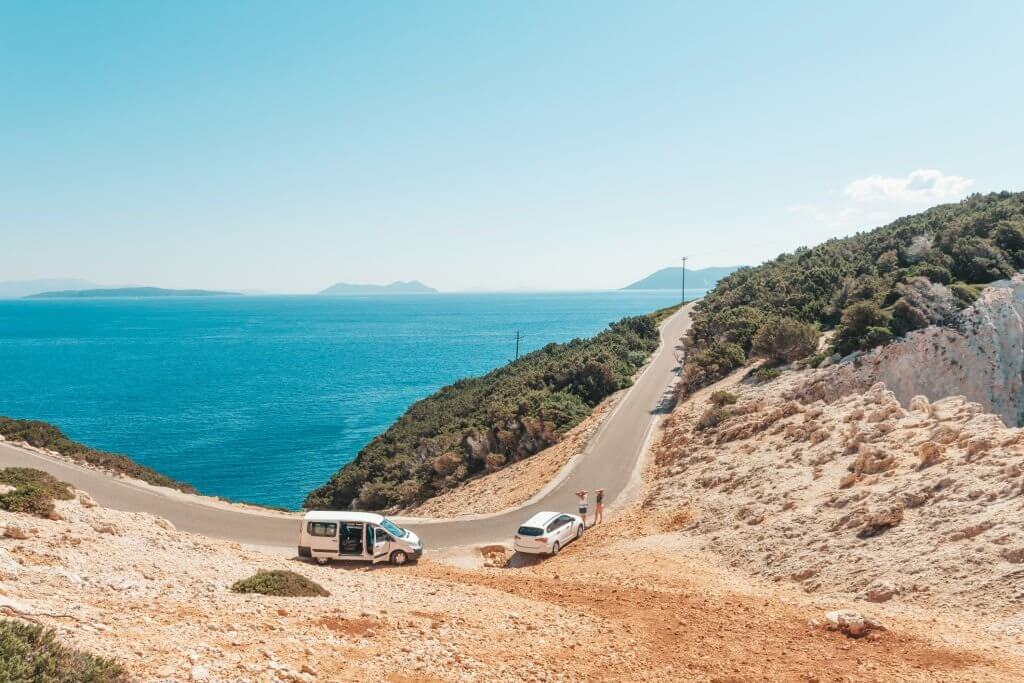 What is Kalamitsi Beach?
Kalamitsi Beach, located in Sithonia, Central Macedonia, is a popular three-section beach attraction that perfectly blends relaxation and exciting activities. Kalamitsi Beach offers a unique three-section layout, with the main area providing free sun loungers and parasols for beach bar customers and an isolated eastern section that is a haven for nudists. It also boasts a third section that caters to water sports enthusiasts. The crystal clear, calm waters and soft sand suit families with kids. At the same time, its nearness to underwater diving locations and other notable attractions adds appeal for adventure seekers. Despite a need for more organised parking, there's ample parking space along Kalamitsi Beach. The high visitor rating of 4.5 out of 5 showcases Kalamitsi Beach's exceptional beauty, cleanliness, and well-maintained amenities, alongside a tranquil atmosphere and welcoming local community.
Where is Kalamitsi Beach located?
Kalamitsi Beach is located on the southeastern coast of Sithonia, Halkidiki in Greece; more specifically, it sits about 25 kilometres south of Sarti and 11 kilometres east of Toroni. It is almost circular, creating a semi-enclosed bay. The bay opens to the Aegean Sea to the southeast. Kalamitsi Beach's western end is surrounded by low hills and trees providing natural shade. In the immediate surroundings of the beach, visitors will find a range of facilities like cafes, taverns, and accommodations, most of which are situated just off the beach, along the main road that connects Kalamitsi with other parts of Sithonia, making Kalamitsi Beach offers a beautiful balance of accessibility and isolation. To reach Kalamitsi Beach, visitors can conveniently travel by car. Parking space is available along the beach for most visitors on arrival, making it a hassle-free experience. Kalamitsi Beach's geographical coordinates are 39.9910° N latitude and 23.9913° E longitude.
How does the Kalamitsi Beach Map look?
Find below on the image a map of Kalamitsi Beach.
What are the activities at Kalamitsi Beach?
Kalamitsi Beach offers a variety of activities for all types of visitors.
Camping stands as one of the most popular activities here. Nearby campgrounds provide an ideal setting for those who wish to embrace the outdoors. Swimming is another main activity at Kalamitsi Beach. The inviting waters of the beach welcome swimmers of all ages. Snorkelling is also a highlight of a visit to Kalamitsi Beach. The clear waters provide excellent visibility, and the thriving marine life offers a colourful spectacle to those exploring beneath the surface. Additionally, for those who enjoy a good hike, Kalamitsi Beach is surrounded by trails that deliver scenic views of the sea and the landscape.
When is the best time to visit Kalamitsi Beach?
The best time to visit Kalamitsi Beach falls between May and October. During these months, temperatures are warm, making it ideal for Kalamitsi Beach activities. However, July and August mark the peak of tourist season, so the beach tends to be more crowded. To enjoy Kalamitsi Beach when it's less crowded, consider visiting in May, early June, or late September to October. During these months, the weather remains favourable for outdoor activities, yet the number of tourists decreases significantly compared to peak summer.
How was the preservation of Kalamitsi Beach?
Preserving Kalamitsi Beach takes several forms to protect its natural beauty and ecosystem. Firstly, environmental laws in Greece restrict certain types of development in areas of natural beauty, such as Kalamitsi Beach. These laws aim to prevent overdevelopment and maintain the area's ecological balance. Secondly, efforts are made to keep the beach clean and litter-free. Regular clean-up campaigns often involve local community members and tourists, underlining the importance of preserving the pristine condition of the beach. Lastly, guidelines are in place for visitors to minimise their environmental impact. These include rules against littering, guidelines for ethical wildlife interaction, and regulations on watersports to protect marine life.
What are nearby attractions in Kalamitsi Beach?
Listed below are the best attractions near Kalamitsi Beach:
Sarti Beach: Sarti Beach is located in Sarti, a coastal village on the eastern coast of the peninsula of Sithonia, just about a 25-minute drive from Kalamitsi Beach. It boasts crystal-clear turquoise waters and white sand, making it a popular destination. A long beach promenade with cafes, restaurants, and shops complements the beach area.
Porto Koufo Beach: Porto Koufo is the largest natural harbour in Greece. The beach is sandy, and in parts, it is organised. The area is known for its tranquillity and the beauty of its natural harbour. It's also great for snorkelling due to its calm, deep waters.
Toroni Beach: Toroni Beach is a long stretch of sandy beach known for its clear waters. It's organised with sunbeds and umbrellas available for rent. The beach is surrounded by lush greenery and mountains, providing beautiful views and about 35 minutes from Kalamitsi Beach.
Kriaritsi Beach: Kriaritsi Beach is a bit off the beaten path but worth the visit. Its raw, natural beauty makes it a favourite among visitors. It is a large sandy beach with crystal-clear waters, and despite its beauty, it's usually less crowded than other nearby beaches. Kriaritsi Beach is slightly over 20 minutes away from Kalamitsi and offers a more isolated experience.
Afytos Beach: Afytos Beach, located near the traditional village of Afytos, approximately an hour's drive from Kalamitsi Beach, Afytos Beach, offers a mix of sand and pebbles, and the water is clean and clear. The beach is lined with a few taverns and cafes, providing a beautiful view of the Sithonia peninsula across the bay.
How do you get to Kalamitsi Beach?
Travelling to Kalamitsi Beach from Thessaloniki usually involves a car or a bus journey. The direct drive, covering the distance through A24 and A25 roads, takes around two hours. The drive consists of exiting Thessaloniki, following the A25 and A24 toward Nea Moudania, then exiting toward Sithonia, and finally turning off for Kalamitsi. Alternatively, bus rides from Thessaloniki's KTEL Bus Station serve multiple towns on the Sithonia Peninsula, including Kalamitsi, and take approximately three hours.
For those who prefer the flexibility to explore at their own pace, car rental companies operate in Thessaloniki. They often provide the option to pick up a car at the airport or city centre.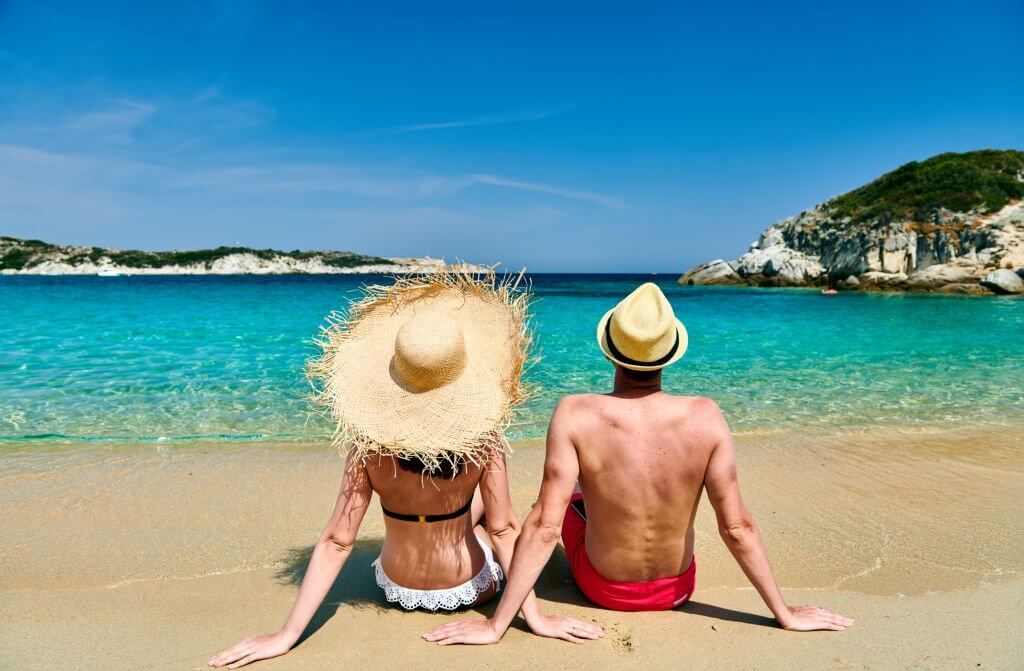 What are the factors to consider before renting a car in Thessaloniki?
Listed below are the factors to consider before renting a car in Thessaloniki.
Insurance: Car rental insurance is important, as it protects a passenger against the cost of damage when renting a car. Thessaloniki car rental includes insurance for collision damage waiver, and a driver's credit or debit card is required as a guarantee.
Driver's age: The legal age requirement when driving in Thessaloniki is 18. The driver must have a valid driving licence and essential documents like an ID or passport.
Driver's gender: Both women and men can drive in Thessaloniki. As long as the driver is of the legal age of 18, driving is permitted in Thessaloniki, regardless of gender.
Car type: Travelling with groups or family members requires a much bigger car. Car rental companies in Thessaloniki offer a variety of vehicles to choose from. Selecting a smaller car is best when driving in Thessaloniki. The reason for that is that some Greek roads are narrow. The car type is one important factor in how to choose the right car to rent in Thessaloniki.
Documents needed for renting a car: One important document required for renting a vehicle is a valid driving licence. However, a credit or debit card may also be presented, including a passport or an ID card.
How much does a car rental in Thessaloniki cost?
Thessaloniki is best traveled using a rented vehicle. Tourists may quickly get to Thessaloniki's best beaches using a rented car. Thessaloniki car rental costs vary depending on the number of persons, itinerary, car type, destination, and duration. The average cost of renting a car in Thessaloniki is around €30 to €40 per day. A car rented for a whole week will cost an average of €250. Renting a vehicle for the weekend will cost around €78. Thessaloniki car rental rates differ depending on the car type. Car rental companies such as Potos Car Rentals offer a variety of cars depending on customers' liking. Most car rental shops in Thessaloniki provide an online booking system whenever customers want to book a car. Simply follow the process and instantly book a vehicle on their website. Before availing of a rental car service in Thessaloniki, check and secure all the requirements.
How much does it cost to get to Kalamitsi Beach?
Entry to Kalamitsi Beach is free, making it accessible for all to enjoy. Expenses come in for parking, food, and transportation. For dining, the beachfront has a selection of tavernas and cafes, ranging from affordable to high-end options. Average meal prices average around 15 to 20 euros per person. Transportation costs to Kalamitsi Beach can also fluctuate based on the mode chosen. If opting for a bus ride from Thessaloniki, the ticket price can be around 10-15 euros one way. Thessaloniki Car rental rates typically start from about 30 euros per day, excluding fuel. Taxi or private transfers cost more, averaging 100 euros for a one-way trip.
Where to stay near Kalamitsi Beach?
Listed below are the best hotels to stay near Kalamitsi Beach:
Porto Koufo Hotel: 3-star Porto Koufo Hotel is just a 12-minute drive from Kalamitsi Beach, covering a distance of 10.2 km. Porto Koufo Hotel offers spacious rooms, most with furnished balconies. It provides facilities like satellite TV, minibar, and free sunbeds on the beach. Starting the day with a certified Greek breakfast at Porto Koufo Hotel is a delight. The hotel's location proves perfect for fishing and diving, and various local taverns can be explored on foot.
Akti Toroni Boutique Hotel: The Akti Toroni Boutique Hotel is a 16-minute drive from Kalamitsi Beach, covering 13.6 km. This four-star hotel sits right on a sandy beach in Sithonia. It provides modernly decorated, air-conditioned studios with free WiFi. Some units even offer sea views. Akti Toroni Boutique Hotel features spa and gym facilities, a kids' playground, an outdoor pool, and a restaurant.
Toroni Blue Sea Hotel: Toroni Blue Sea Hotel is another 16-minute drive from Kalamitsi Beach, covering a distance of 13.7 km. Toroni Blue Sea Hotel is pet-friendly and offers air-conditioned units with seating areas and kitchens. Most units have terraces or balconies. Toroni Blue provides free WiFi; each unit has a private bathroom and a kitchen equipped with essentials.
Where to eat near Kalamitsi Beach?
Listed below are the best restaurants near Kalamitsi Beach:
Giorgakis Tavern: Giorgakis Tavern is just a minute from Kalamitsi Beach. This local tavern offers an extensive menu with fresh bream and grilled octopus, and the Giorgakis salad is highly recommended. Dining at Giorgakis Tavern offers more than just great food – the beachside location provides stunning views of sunsets and starlit skies.
Taverna Mimoza: Taverna Mimoza is located 9.6 km away from Kalamitsi Beach. This lively restaurant attracts both locals and tourists. Much of its food preparation happens in a large charcoal oven, adding an authentic touch to the dining experience. In addition to its delicious food and warm family staff, Taverna Mimoza hosts a traditional Greek music night every Tuesday during the summer.
Taverna Tzitzikas: Taverna Tzitzikas, located 11.8 km from Kalamitsi Beach, offers an incredible dining experience with seafood dishes made from fresh ingredients. The staff's friendly and attentive service ensures a perfect dining experience. Taverna Tzitzika's location, next to a port, adds charm. Some of the recommended dishes include Pork Souvlaki.
Is Kalamitsi Beach worth visiting?
Yes, Kalamitsi Beach is worth visiting. Kalamitsi Beach boasts crystal-clear waters and pristine sands, creating a relaxing environment. Visitors can engage in various activities, such as swimming, snorkelling, hiking, and camping. There are also vibrant marine life and beautiful underwater rocks, enhancing the snorkelling experience. Local efforts to preserve Kalamitsi Beach's natural beauty have been successful. Nearby attractions like Porto Koufo, Toroni, and Kavourotrypes offer a broader regional experience. Various dining options surround the beach, from the seaside Giorgakis Tavern to the local favourite Taverna Mimoza. Accommodation options are abundant, too, with hotels like Porto Koufo Hotel, Akti Toroni Boutique Hotel, and Toroni Blue Sea Hotel offering comfortable stays.
Is Kalamitsi Beach safe?
Yes, Kalamitsi Beach offers a safe environment for visitors. Kalamitsi Beach maintains regular cleaning schedules, ensuring everyone has a clean, safe space. The waters are usually calm and clear, suitable for swimming, snorkelling, and other water activities. Lifeguards are present during the peak season to ensure the safety of the swimmers. Local authorities enforce regulations to protect visitors and the environment for additional security. This includes restrictions on littering and guidance for appropriate behaviour to maintain a peaceful ambience.
Do you need to book in advance to visit Kalamitsi Beach?
No, advance booking is not required to visit Kalamitsi Beach. Kalamitsi Beach remains open to the public and does not charge an admission fee. Visitors can freely enjoy its clear waters and sandy shores anytime during the day. However, if one decides to engage in certain activities like boat tours or water sports, making reservations ahead of time might be necessary. Similarly, booking accommodations and transportation options in advance is required to avoid inconveniences if planning to visit during the peak tourist season.
Are children permitted at Kalamitsi Beach?
Yes, children are permitted at Kalamitsi Beach. Kalamitsi Beach's crystal clear shallow waters make it a safe place for children to swim under parental supervision. It's a family-oriented destination, and often, families with children can be seen building sandcastles, playing beach games, and enjoying picnics. Additionally, Kalamitsi Beach's surrounding area is filled with various amenities like eateries and shops catering to children's and families needs.