Alexis Villas – Experience the Thassian Hospitality at its best in one of the top rated location on Thassos, Golden Beach!
Villa Thassos: In the search of accommodation on Thassos you will find plenty of choices on the internet, from small studios to big apartments and big luxury resorts. For those looking for an authentic traditional Thassian stay, we recommend you the stone houses built in the beautiful area of Golden Beach "Alexis Villas".
Villa Thassos: The complex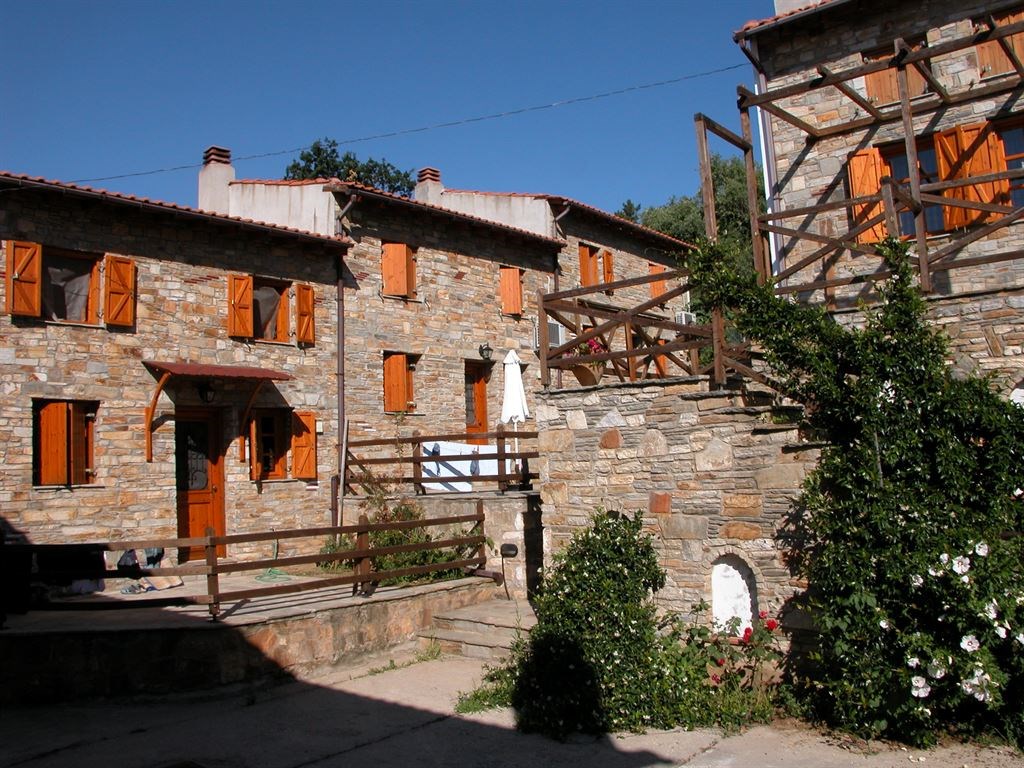 The complex consists of seven villas just 200 m. from the beach with the perfect combination of stone, wood and traditional art. Each villa is 50m² in size and has a private entrance with a large terrace offering privacy, calmness and spectacular sea and mountain views! Imagine yourself waking up in a place like this and enjoying your breakfast with the blue Aegean sea in front of you..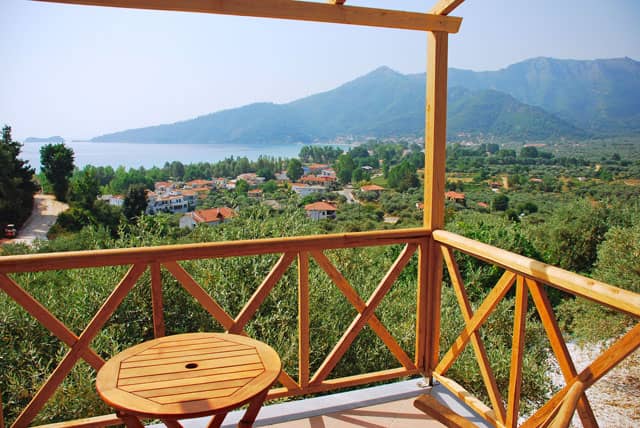 Villa Thassos – Why to choose Alexis Villas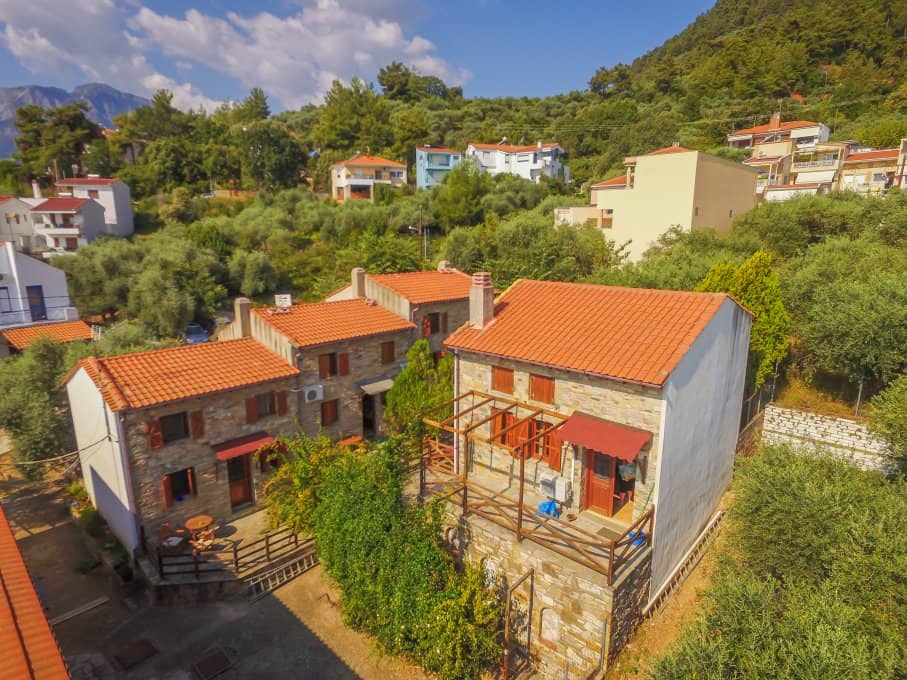 Apart from the beautiful surroundings, the villas are perfectly equipped with modern kitchens, traditional art furniture, spacious bathrooms and cozy living rooms giving that "home", away from home, feeling.
You will be able to prepare all kinds of meals as the rooms' kitchen has a cookware, a big refrigerator, a cooker, a coffee machine, a toaster and a boiler. 
Further amenities and facilities are included, such as, a TV, an A/C, a CD player and free internet access and will for sure, make your stay more comfortable, even in autumn or winter time as the villas have both, central heating and a fire place, for those who are interested in visiting Thassos off season, offering you the perfect hideaway..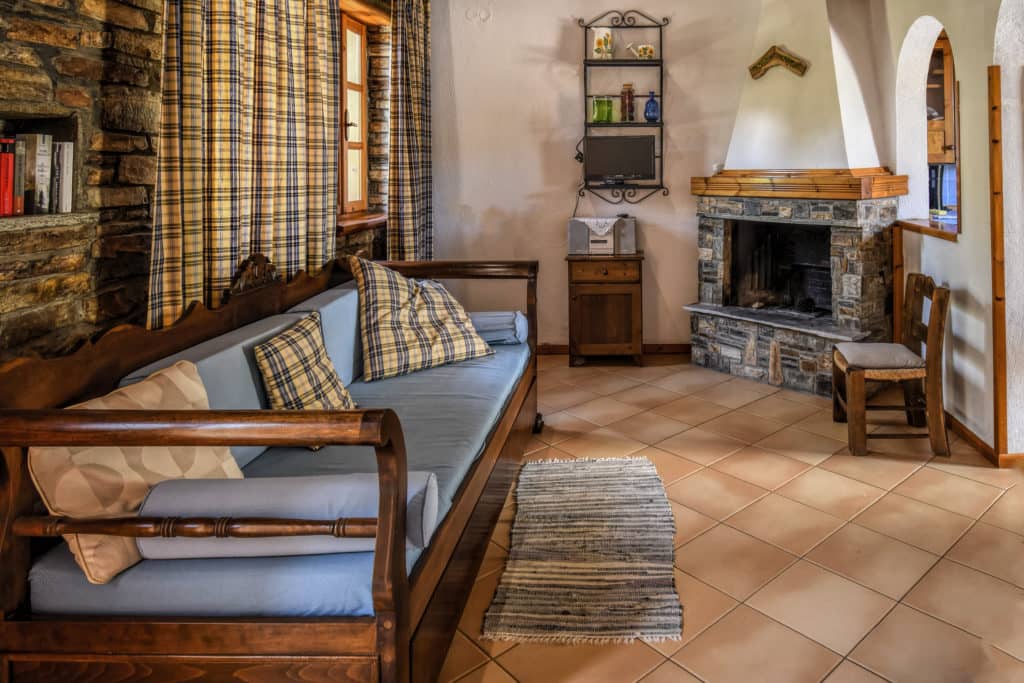 No matter if you are travelling in a big or small group, as family or as a couple, Alexis Villas can accommodate from 2 to 5 people. Families travelling with small children or teenagers will much appreciate the big yard with the olive trees, where all the family can play together, organize a barbeque and make the best holiday memories for everyone!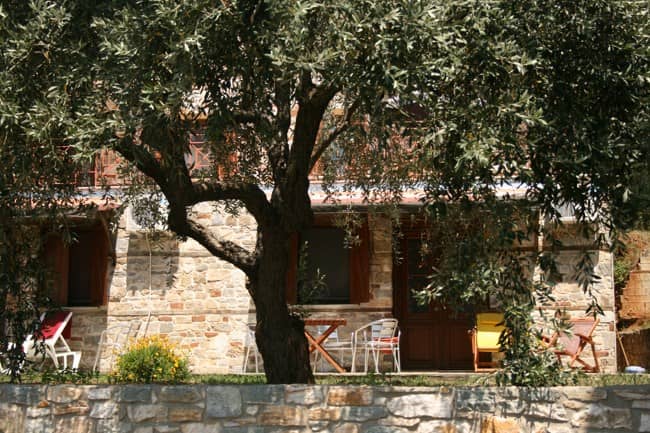 For couples that are looking for some serenity in their vacation, Alexis Villas offer privacy, calmness and relaxing moments in the beautiful terraces with the spectacular views, without noise and cars. The traditional stone architecture itself, will travel you back in time, giving you the impression that you are living in your own traditional cottage house like an islander.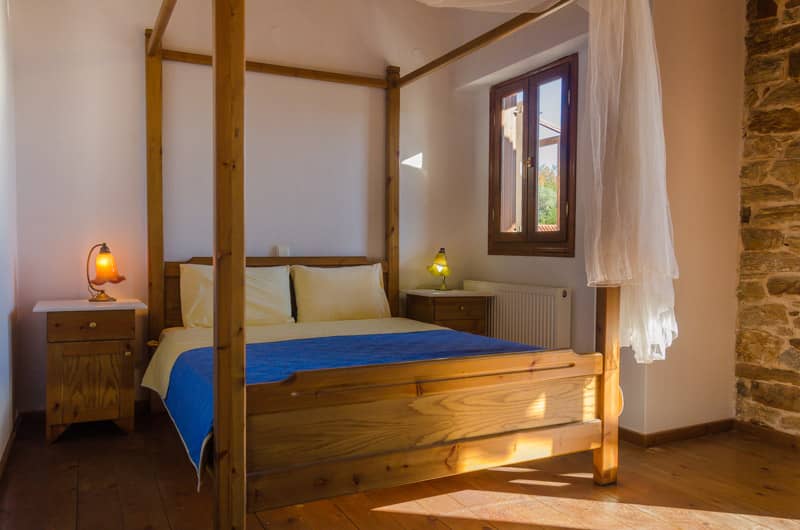 As a visitor at Alexis Villas, in the wonderful area of Golden Beach, one of the top locations on Thassos, you will also be able to enjoy the exotic beach with the turquoise waters and the fine white sand…
Things to do in Golden Beach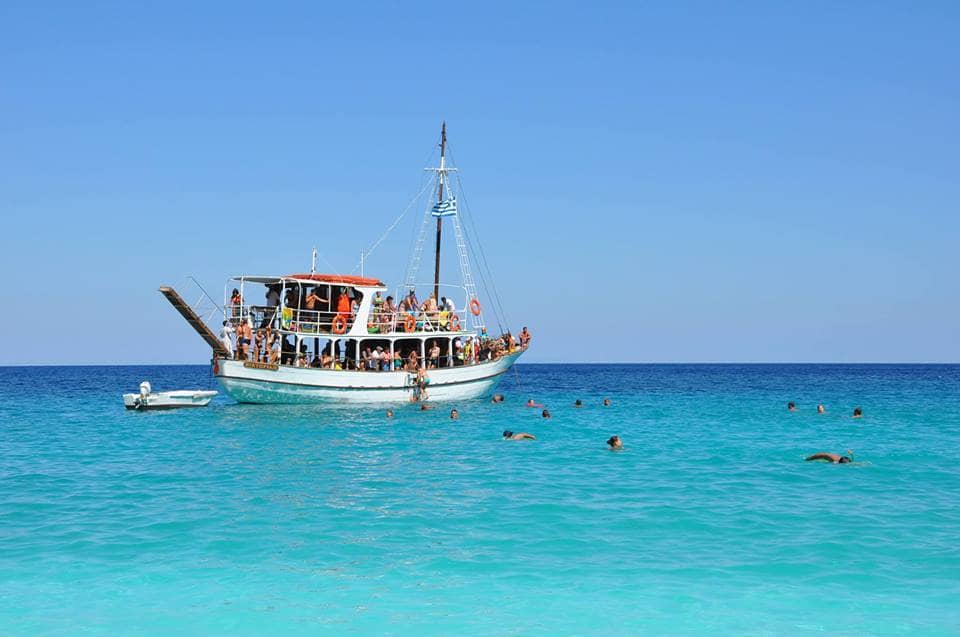 The location is great for those looking for outdoor activities like hill walking, beach running, sand work-outs, zumba in the water and water sports. From Golden Beach you can also go on a boat trip to the famous Marble Beach and Makryammos Beach. The boat trips usually start early in the morning providing you with a breakfast and later on with a delicious souvlaki meal as you return back at around noon time, full of nice landscapes and great memories. For boat trips in Golden Beach see the following link: https://www.facebook.com/Victoria-Boat-Trip-467609993311668/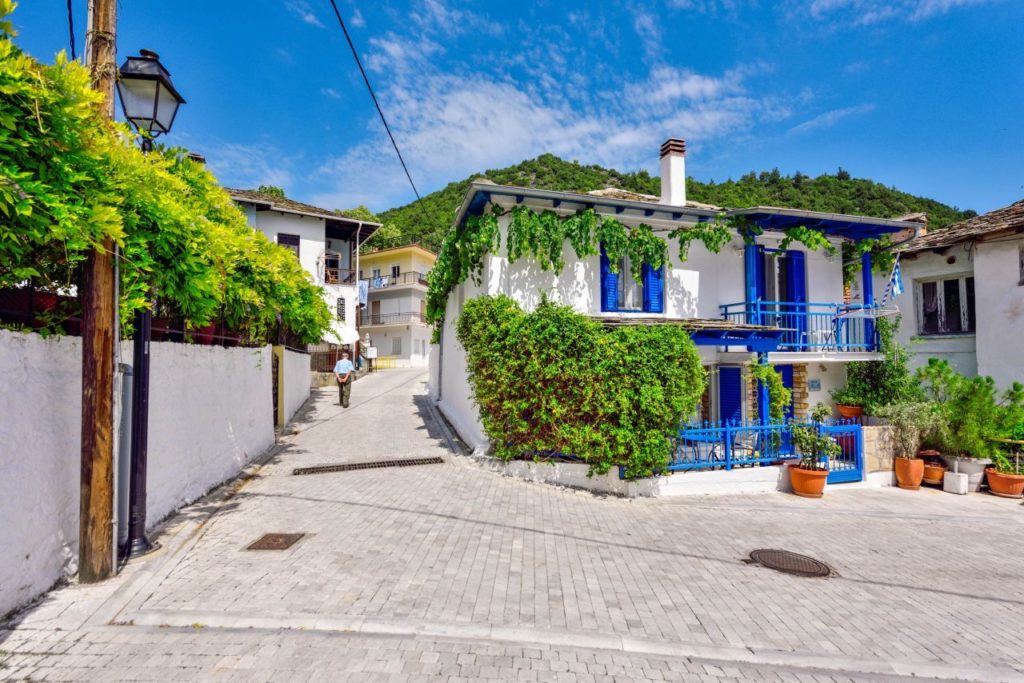 Another -not to miss- thing to do, is to visit the traditional mountain village of Panagia, 4km from Golden beach. There you can visit the Olive museum, the old church of Panagia, walk around the beautiful stone path village and walk through the "love''springs where you can drink fresh water straight from the mountain. You can also buy local souvenirs and of course stop by a local tavern and taste their delicious lamb on the spit and different other dishes. Thassos is one of the few places that combines mountains and beaches at the same time, so wherever you are, you will be surrounded by breathtaking views, so always have your camera handy!
Car Hire in Thassos
You can travel to Panagia village by public bus, taxi or for more independency hire a rental car. In Golden beach you can find the Car Rental Company Potos Car Rentals established in 1988, a local provider with great offers and a big range of cars, jeeps and even quad bikes/atvs. The branch office of Potos Car Rentals is located opposite the camp site. Office hours are every day from 09:00-13:00 & 17:00-21:00. The English couple working there Mrs. Pauline and Mr. Martin provide an excellent service and great tips for the island. Find the location under this following link or ring them on 0030 25930 61790 to make a reservation. You can also book online on https://www.rentacarpotos.gr/.
But even if you decide to stay and relax in Golden Beach, you can find plenty of bars, taverns and shops to look around and have the best time! A highlight of your holiday could also be the fun train that drives you around Golden Beach and Skala Potamia. The pick-up station is near the camp site and tickets costs around 4 Euros each. It's a lot of fun for children and for adults too!
Villa Thassos – When is the best time to come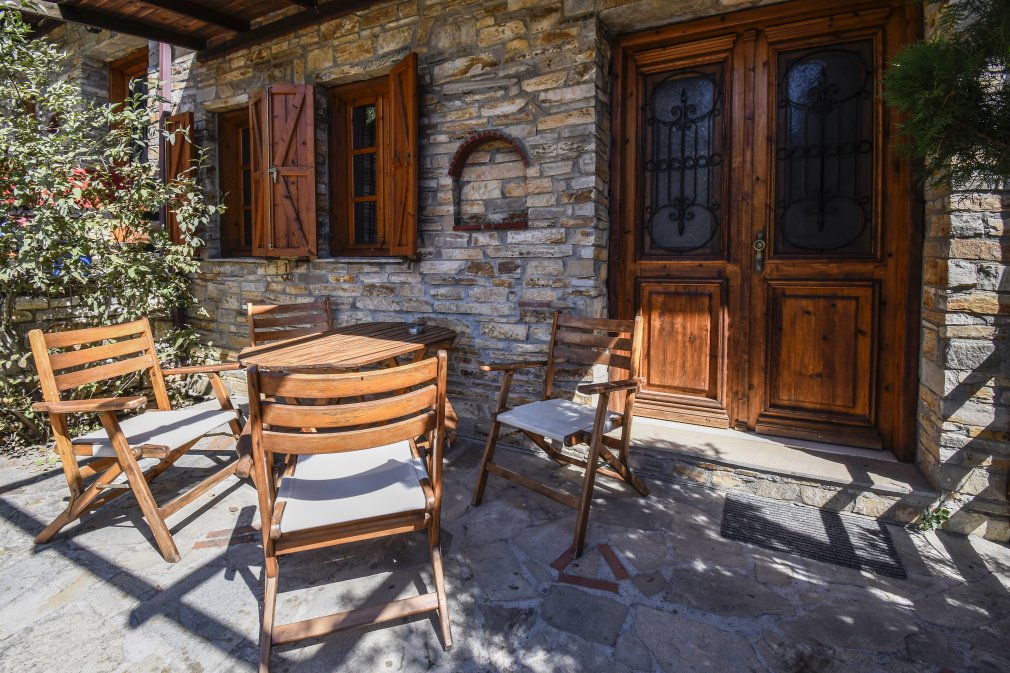 Alexis villas may be open all year round but most of the taverns and shops open after Easter Time (beginning of May) and close for the season around the middle of October.
You can enjoy sunny days from March until middle of October, while the temperature is mild warm in April and May varying from 18 to 25 degrees Celsius, while in July and August the temperature goes up to 30-35 degrees Celsius.
September is still a hot month, while October can sometimes be a bit rainy but still warm at around 18-24 degrees. The best months for swimming are from May until September. If you would like to avoid big crowds and overpricing, prefer to come in May, June or September. July and August is always busier and more expensive.
Many choose to come at the end of the season, beginning of October as well, especially for trekking, walking in the mountains or even olive picking. Thassos has a great olive and oil production, why not see or even take part in this great activity? Bear in mind that Alexis Villas sells olives and extra virgin olive oil that is produced by themselves! The perfect souvenir to take back home!
Villa Thassos: How and when to book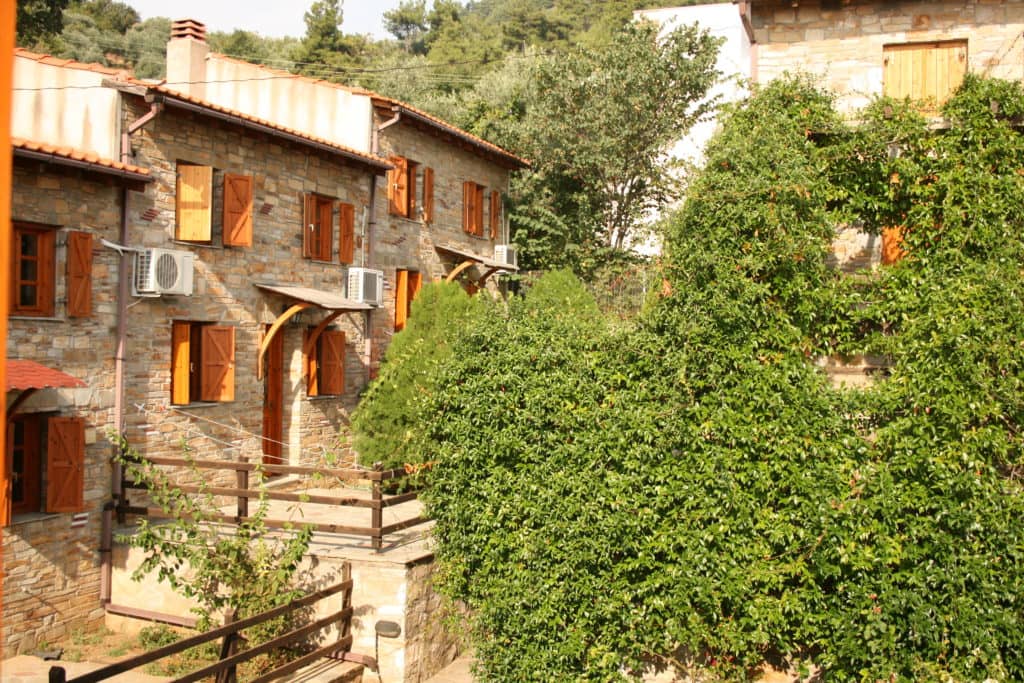 If you are interested in booking your villa at Alexis, visit the website https://www.alexis-villas.gr/ and fill the reservation form with your request or e-mail them on info@alexis-villas.gr. The team of Alexis Villas will be happy to assist you and answer all your questions!
There are available special offers all year round but we recommend you to book in advance if possible during winter time, to ensure availability and best prices. Always book directly with the provider to avoid commissions and extra charges.
We wish you a wonderful stay and we are looking forward to welcoming you soon on Thassos!