Car Hire Thessaloniki Airport Greece. Booking a vehicle online in advance may be a bit confusing or difficult to estimate which type of car is most suitable for your holiday needs. In order to avoid frustration and disappointment when you pick-up your car please see our advice below, then go to our booking page and make your booking with confidence.
1. Number of passengers & luggage – Car Hire Thessaloniki Airport Greece
This is normally the most important criteria when selecting your vehicle. If you are not familiar with the cars in our fleet, the companies provide all the necessary information for every type of vehicle, including number of passengers, luggage capacity in litres and a guide to how many suitcases and bags can be comfortably carried.



This is very important, particularly if you are picking up your car from either Thessaloniki or Kavala airports. Please consider that you will most probably be tired from your journey and most probably have another journey in front of you until you reach your final destination. So choose carefully to ensure a relaxed and hassle free trip.
It may be that there is only two passengers so a small car can be rented and the rear passenger space can also be used to carry luggage. If you are traveling in a large group (more than 5 people) you have different options; To hire multiple cars, of course this means you need more drivers but it also means you have more flexibility when you reach your final destination and the members of your party want to do different things at different times!
If you are traveling as a large group and will be staying together for the whole of your holiday, you can rent a  mini bus/mini van. The largest and most comfortable is the Opel Vivaro which can carry 9 people (including the driver) and a massive 1000 litres of storage!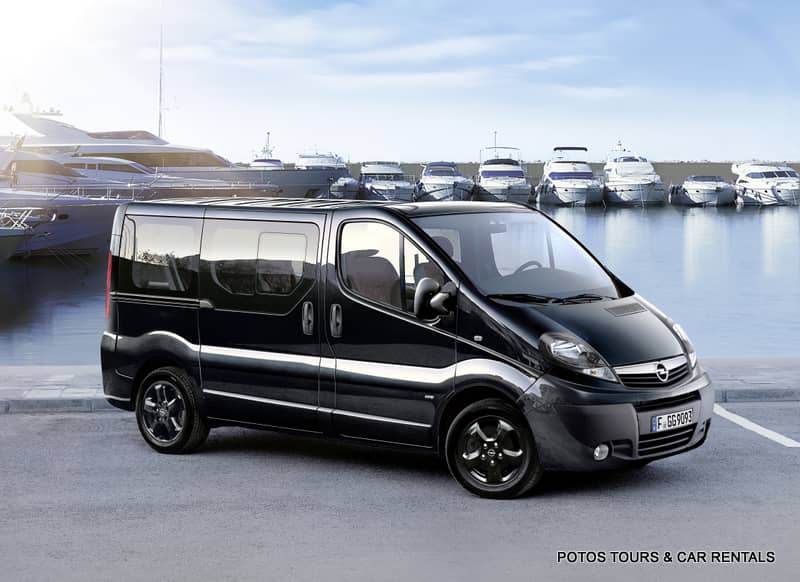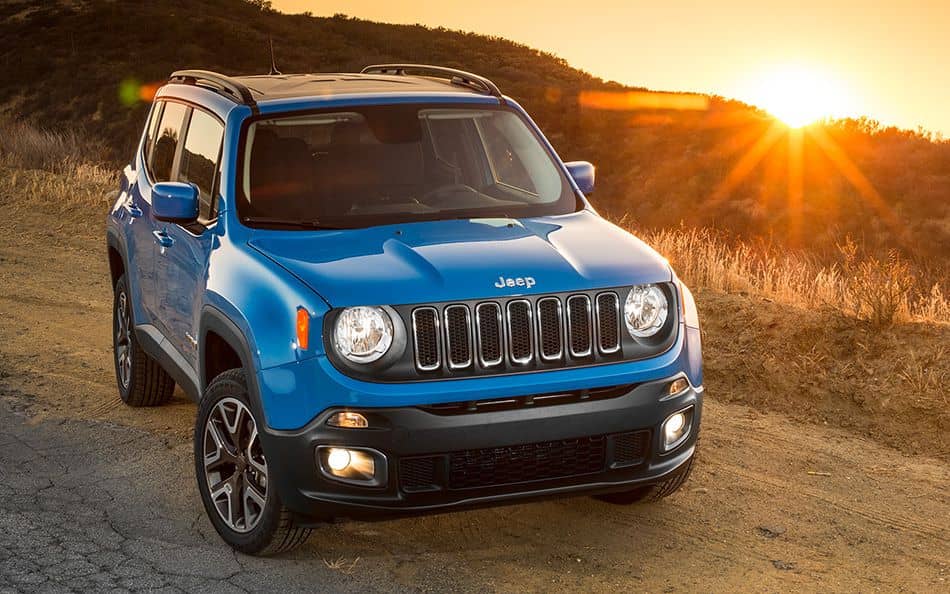 Many first time visitors to Thassos are disappointed when they learn that many popular places on the island (for example – Marble Beach, Porto Vathi, Giola natural pool, Paradise beach) are only accessible with a four wheel drive vehicle (Suzuki Jimny or Jeep Renegade).
Our tip is always make a plan and research the places that you would like to visit, read internet reviews, articles and blogs so that you can make the most out of your holiday.
The car hire companies on Thassos can make a tailor made rental package for you, i.e., take a normal road car for some days and a jeep for a couple of days to get to those out of the way places.
If you come during high season (July, August) we strongly advise you to reserve your jeep in advance, they are always in demand and are limited in number.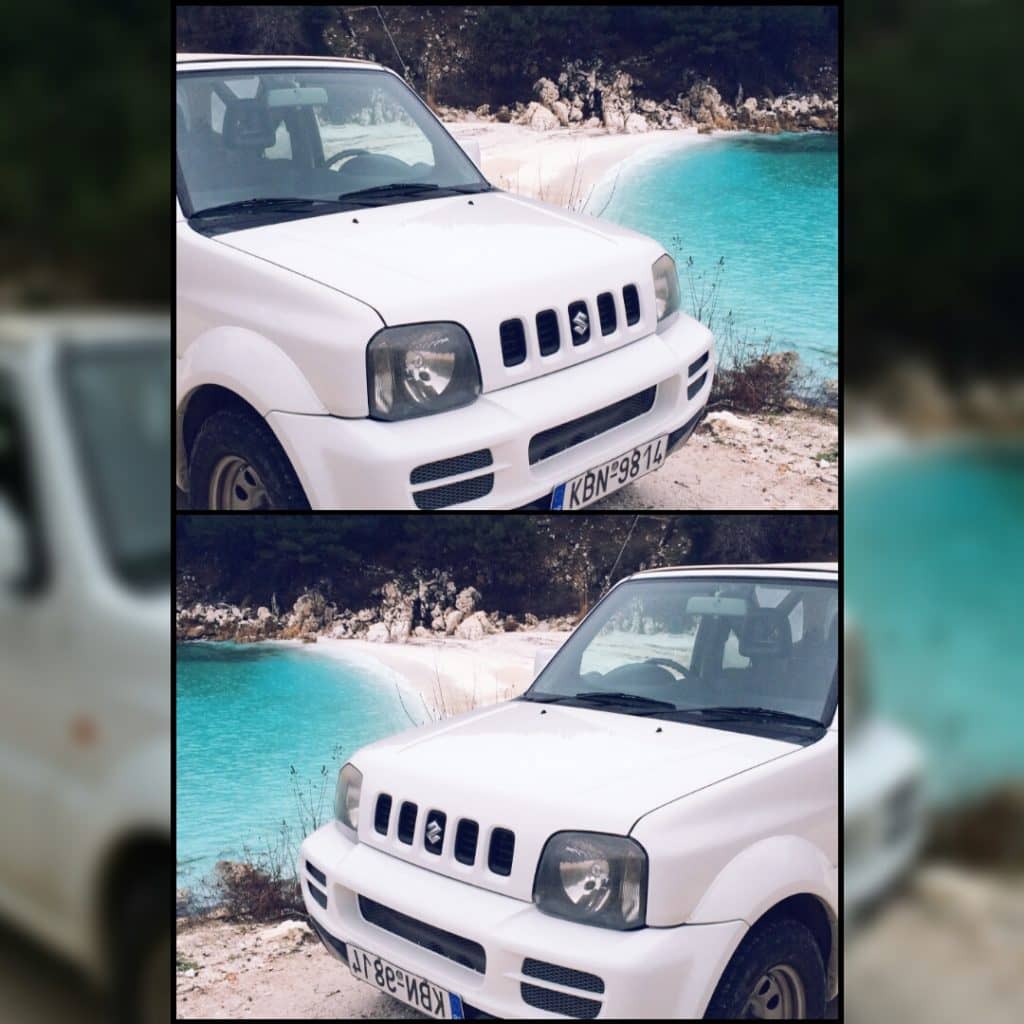 3. Budget – Car Hire Thessaloniki Airport Greece

For most of us this, after selecting the right car for the number of passengers and their luggage, is the most important consideration.
Make sure that you take into account not just the rental cost of the vehicle but other expenses like fuel, parking, road tolls and if applicable the cost of transporting the vehicle on the ferry boats.
Most of our cars have a low fuel consumption 4-5 lt/100 kms, this of course depends on several factors like speed, load and in the sizzling summer months air-condition use all add to fuel usage.
Most of our fleet are normal petrol engines, we also have modified some of our Hyundai i10, Getz and Accent models to multi-fuel giving you the choice of LPG or petrol. LPG filling points are now more common in Greece, there are a few on Thassos, including our own gas station, Thassos Oil, in Astris. If you would like a car with LPG and you are booking on the internet please let us know in the 'comments/additional information' section and, subject to availability, we will do our best to find one for you.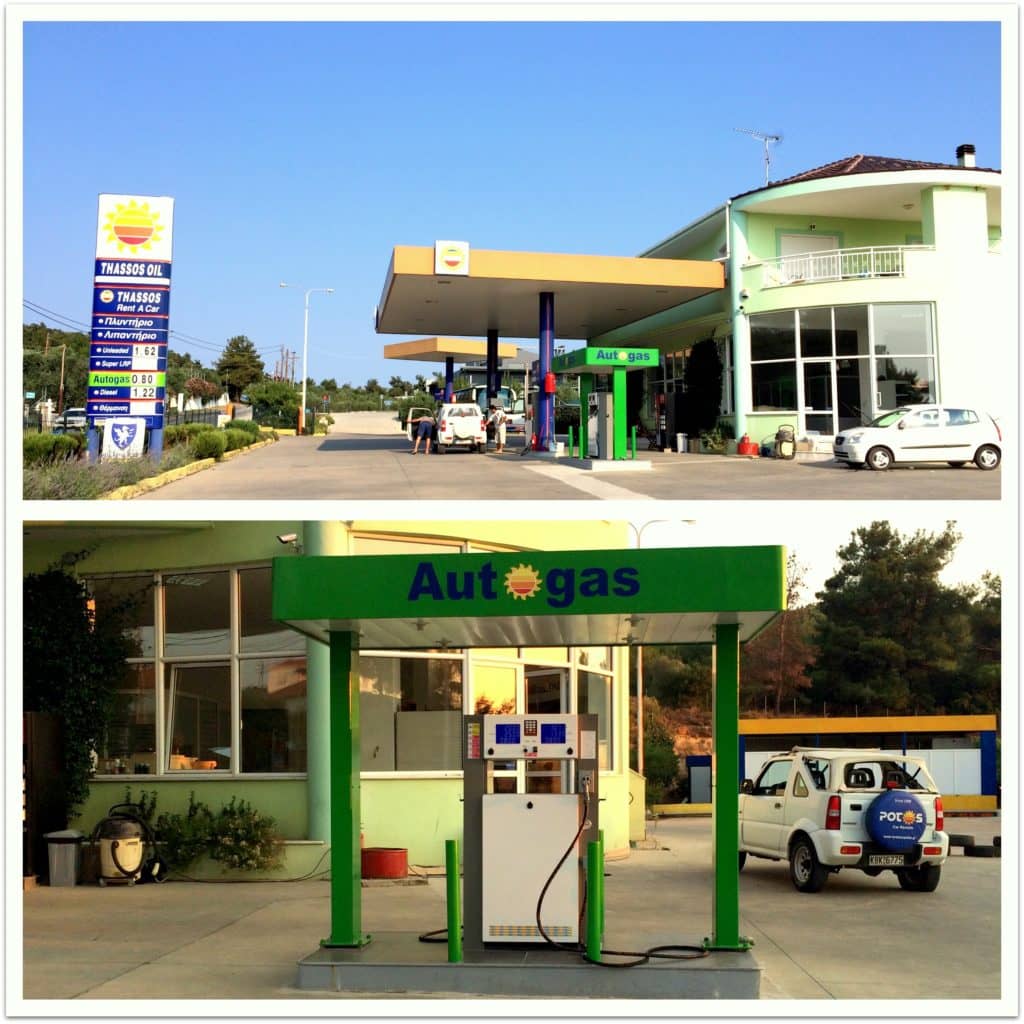 4. Type of Transmission – Automatic Car Hire Thassos – Car Hire Thessaloniki Airport Greece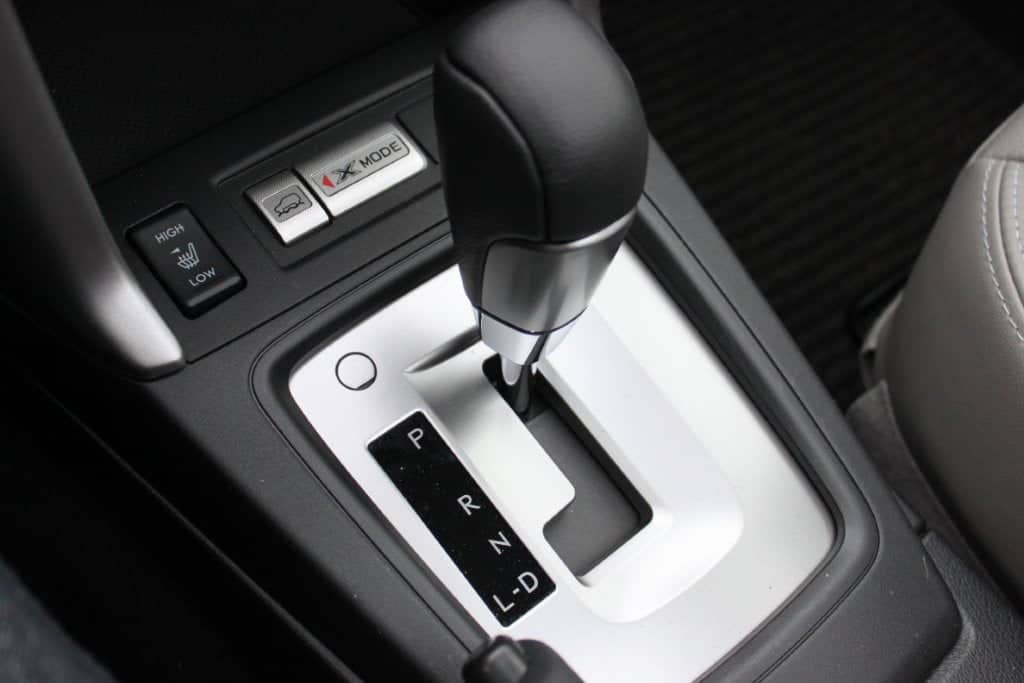 Most of the cars have manual transmissions, of course you can find a range of automatic vehicles. If you need a car with automatic transmission you can use the filter on the website booking page to see only those.
▶ ALSO READ: Do I Have to Pay a Deposit when I Rent a Car in Thessaloniki Airport?
High demand and a relatively small fleet of automatic vehicles means that availability is limited, avoid disappointment and book your automatic transmission car early! The range of automatic cars include Hyundai Getz, Skoda Rapid Spaceback and the brand new Nissan Micras.
5. Special Occasion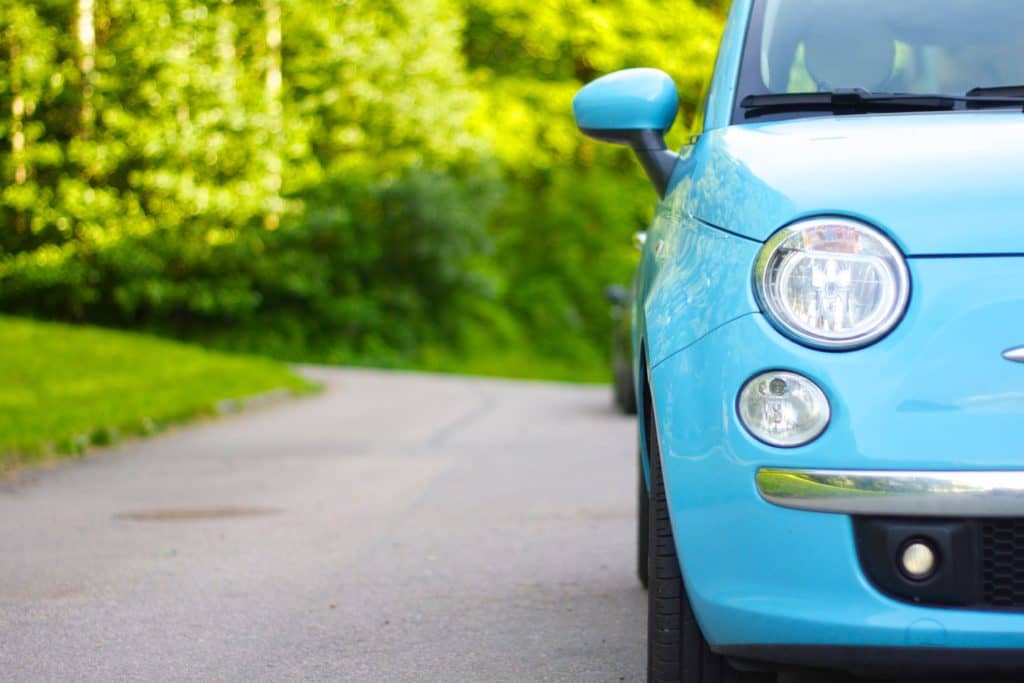 Are you looking maybe a vehicle for a special occasion like a wedding or a photo shoot? Check out the convertible models like the retro Fiat 500 Cabrio or Suzuki Jimny 4×4 with soft top, or the new Jeep Renegade diesel. Don't forget that you can rent quad bikes (ATV's) if you are looking something fun!
6. Familiar vehicle or brand – Car Hire Thessaloniki Airport Greece
Check our range of vehicles, perhaps you have the same car at home? Consider renting the same car, that way at least you will be familiar with the car although everything else is different! We do recommend renting a car which is of similar dimensions and transmission that you drive on a daily basis, this can help relieve stress when driving on our narrow roads and trying to park.
7. Try a vehicle before you buy it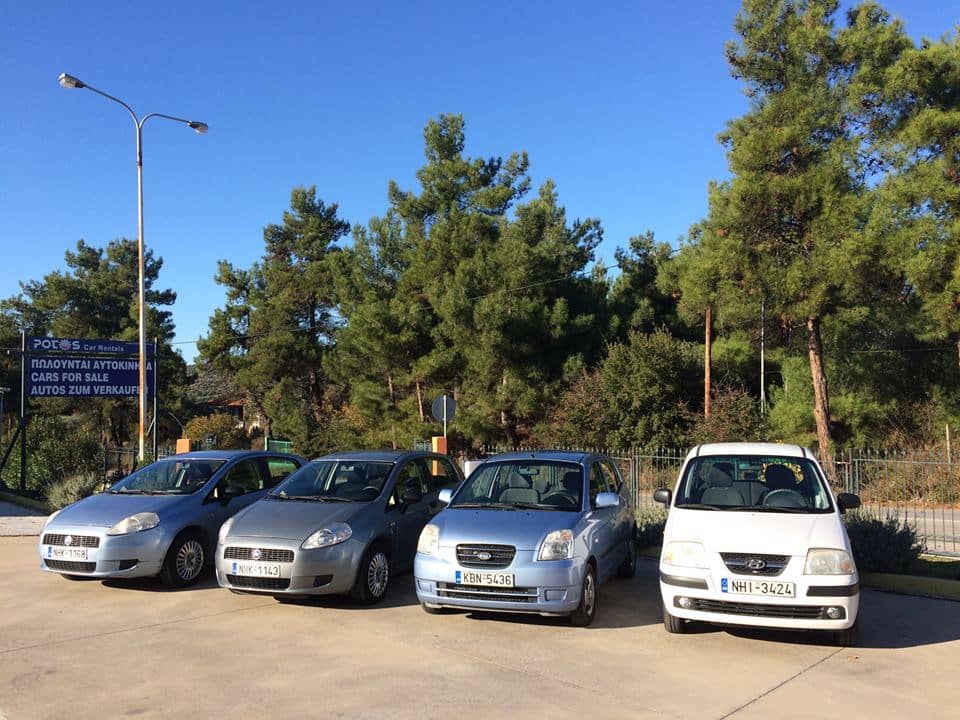 Perhaps you are thinking of buying a car that we also have in our fleet? could be a good opportunity to have a proper test drive and see if it meets your needs and the manufacturers claims!
If you live in Greece or Thassos and you want to buy a car, consider buying one of the used vehicles of Potos Car Rentals. You will have the comfort of knowing that you are buying a properly and fully maintained car!
These are our tips for choosing a rental vehicle. We hope you found them useful and will take our advice based on nearly 30 years of experience! We look forward to meeting you and helping you to make your holidays extra special! For car hire at Thessaloniki Airport Greece check Potos Car Rentals-the local Greek provider since 1988. Visit the website and make your booking now!
Thank you for reading!