Best hotels in Thassos: Once you decide to visit the East Macedonian Region of Northern Greece, you know that you cannot miss out the emerald Aegean island of Thassos.
Once you are here, what a better place to start your exploration of the island, experience vivid nightlife and discover Thassian culture, but from Limenas or also known as Thassos Town.
Best hotels in Thassos – Info about Limenas
This is the beautiful capital of the island with 3.234 permanent residents and a main port to arrive to the mainland (Keramoti port) with daily ferry-boat operations from early in the morning until midnight.
Traditional Thassian House "Kalogeriko" at the old port of Limenas / Thassos Town
In Limenas, apart from the easy access from the mainland, you can find almost everything you could ever ask for from an authentic and upcoming Greek island.
From picturesque shopping streets, unique and refreshing bars and littlepaving streets, full of cats that ask for your attention, to cultural and historical monuments, as well as natural treasures. Limenas has it all!
More particularly, history lovers will have the chance to visit the remarkable Archaeological Museum of Thassos and get lost between collections of sculptures, architectural remains and other ancient objects that will allow you to see how life on Thassos looked like many, many years ago.
Moreover, the most adventurous ones should take the time to walk up to the ancient theatre of Thassos, which is built in the acropolis's hill and among others, offers beautiful panoramic views of the town of Limenas, the sea, the island's dense vegetation and of course spectacular sunset views. Finally, it goes without saying that in Limenas one can find the best of the best local cuisines and get to mingle with the locals in the most authentic way.


Best hotels in Thassos: Why to choose Hotel Pegasus
In the very heart of Thassos Town (Limenas), one can find "Pegasus" a small, traditional yet modern 3-star family-run hotel that consists of 27 rooms and 3 apartments. The hotel was founded back in 1989 and has since then, been renovated year after year, in order to satisfy all possible needs of its guests and stay up-to-date, without ever leaving behind the traditional feel of hospitality and authenticity that characterizes the family and the property.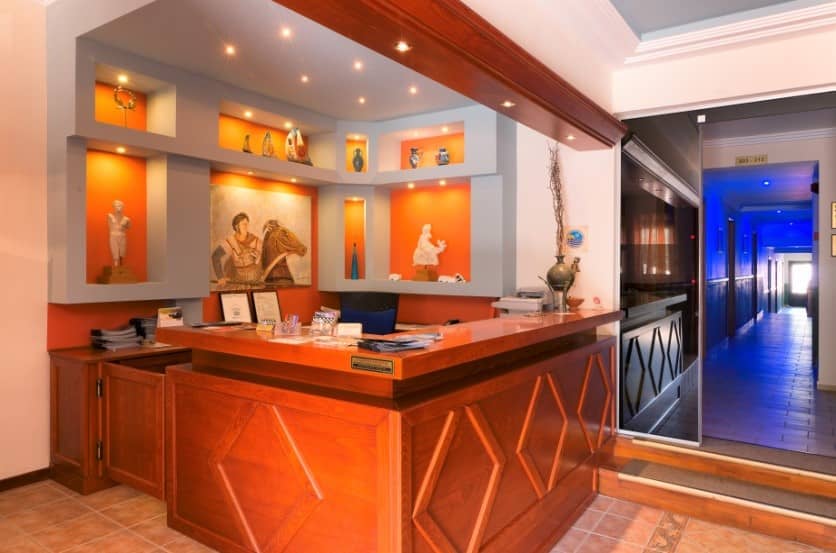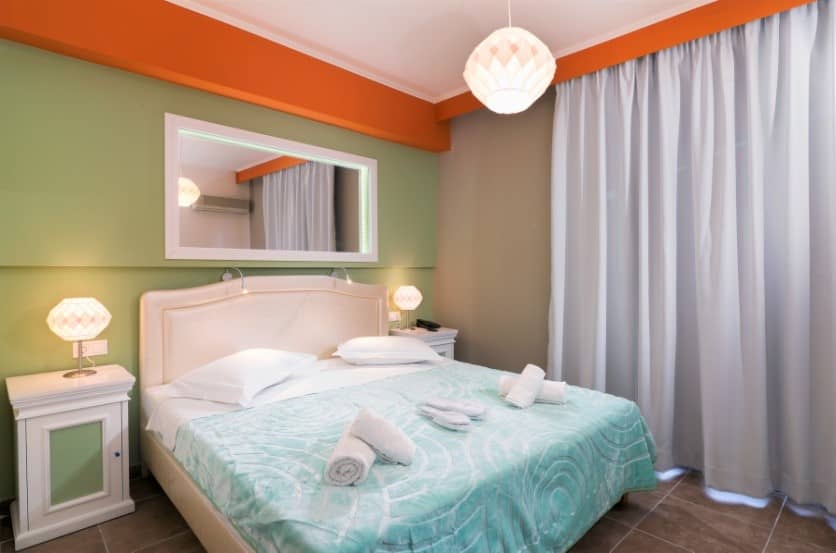 Hotel Pegasus-Adult Friendly lies 500 m. away from the island's main port and only 800 m. away from the nearest beach. Moreover, one can reach the main shopping street ("Agora") as well as a plethora of bars and restaurants in a 3 minute walking-distance.
The property's facilities include a large, outdoor swimming pool next to a peaceful garden area, a restaurant with a great local cuisine and even greater seafood plates, a cocktail bar (Björn's Bar) with tasteful signature cocktails, a gym and a free private parking area.
Hotel Pegasus-Adult Friendly also, proudly produces its fresh and local bio vegetables and fruits in its garden, in order to be able to serve you only the best of the best, with natural ingredients for your meals during your stay.
Concluding, the hotel's location is ideal for those who want to experience the island's vivid life by living in the heart of the town, but also want to be able to relax and unwind in a peaceful, fresh environment, whenever this is needed.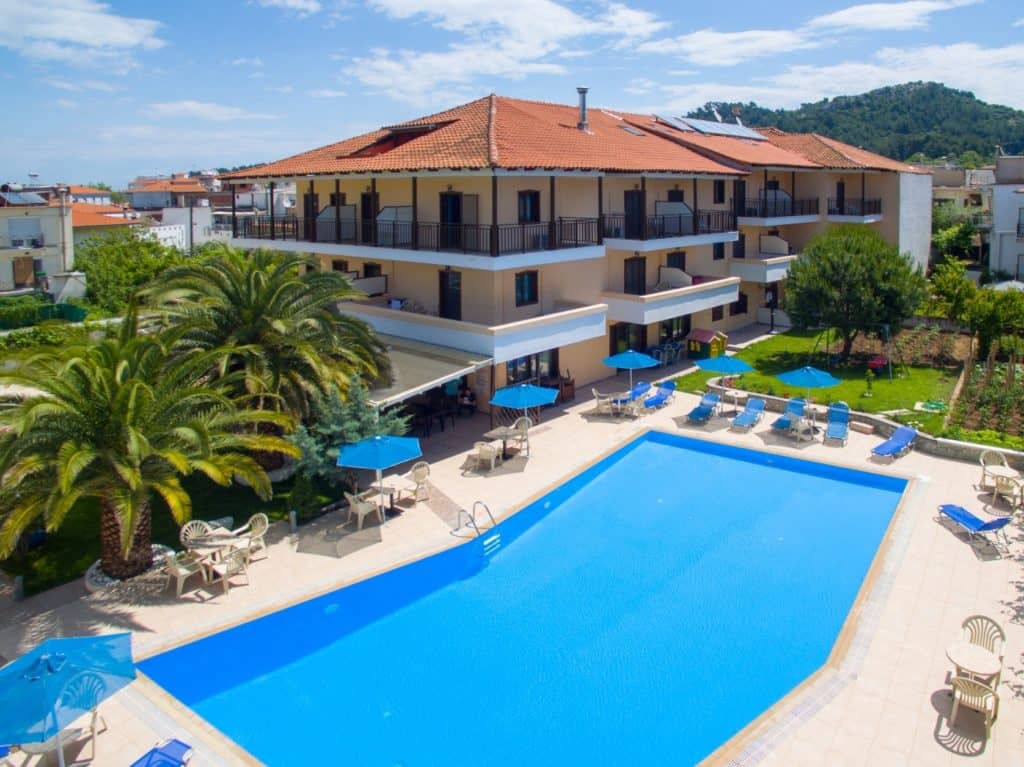 Nice places to visit nearby
In case you want to rent a car or scooter and get around Thassos, it is really easy to reach some of the most beautiful and exotic beaches in a very short driving distance, with "Marble beach", the popular touristic beach with the white Marble stones and turquoise waters, lying only 15 minutes away by car. "Golden Beach", the longest coastline of Thassos, lies at just 12 km. away from Limenas, while the southern part of the island, as well as the famous natural pool named "Giola", can be reached within 45 minutes.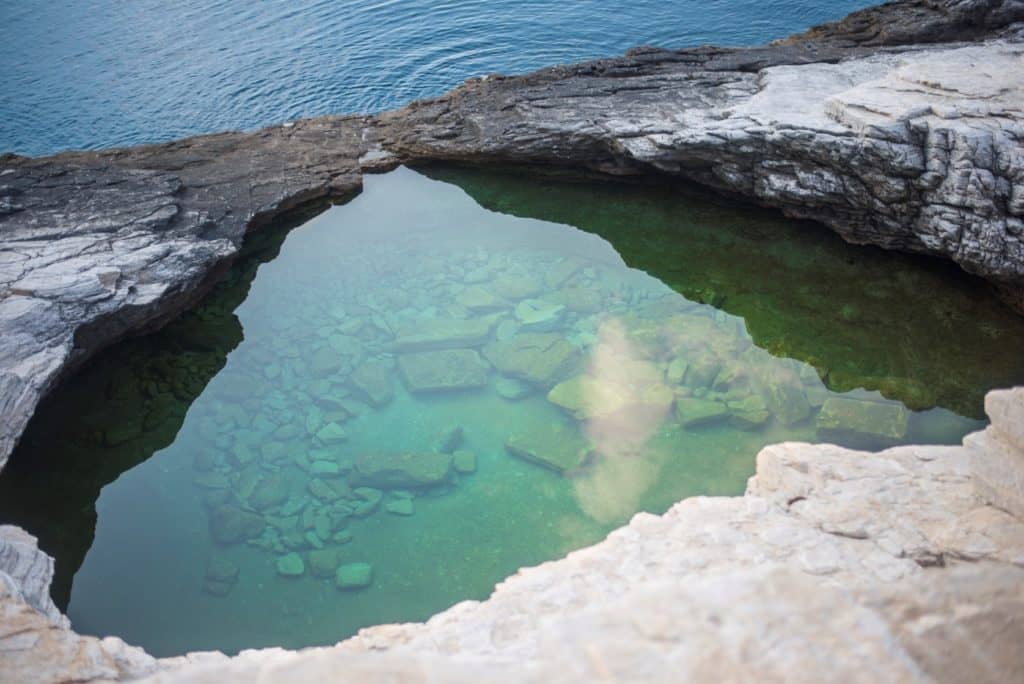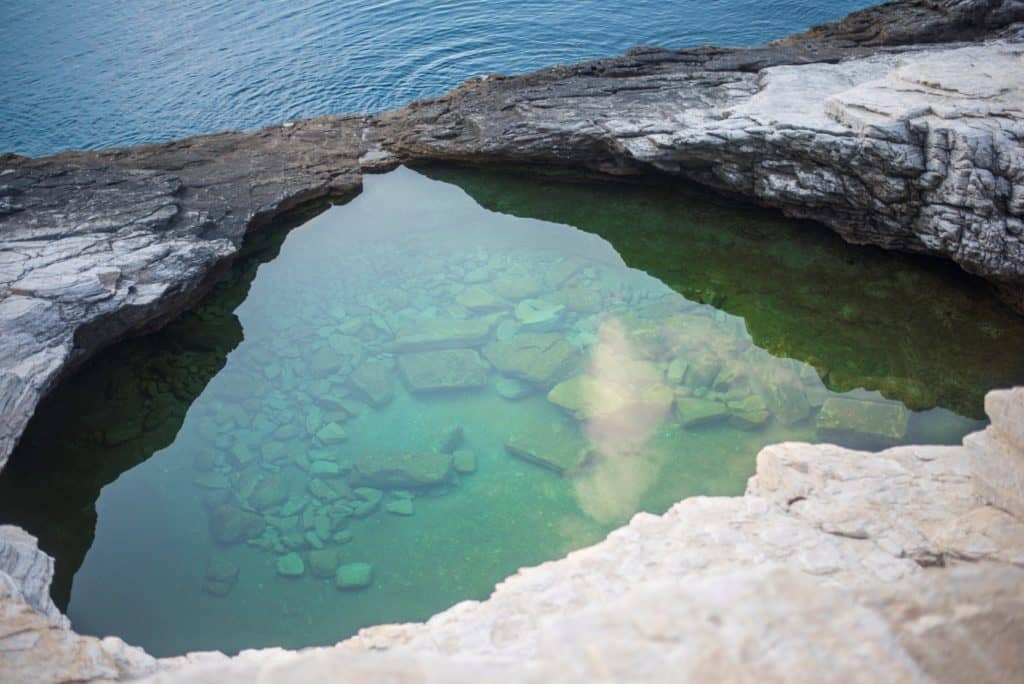 Car Hire Thassos Town
Regarding car hire, we recommend you the local provider Potos Car Rentals trusted since 1988 with 7 offices around the island, where you can find special offers with unbeatable service from its multilingual friendly team, exclusively for Hotel Pegasus' guests. You can find their office in Limenas/Thassos Town, at the main port, right opposite the ferries. You cannot miss it! The office is open every day from May until October 09:00-13:00 & 17:00-21:00. You can find a great range of holiday cars from small economy cars, family cars to convertible vehicles till Jeeps 4×4 and Mini Vans.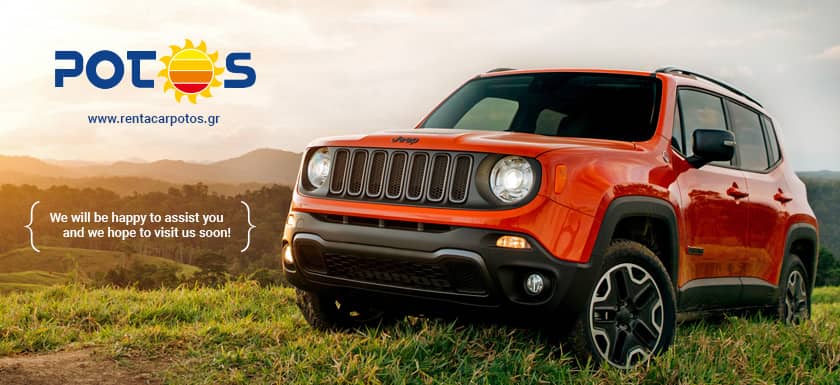 Apart from car hire, you can rent a scooter/motorbike (shops can be found near the port) or rent a bicycle! Limenas is ideal for cycling due to its flat roads and pedestrian streets. Limenas is maybe the only village on Thassos where you will meet many local people cycling in their everyday life. What a better way to visit the beach or the tavern easily, quickly and environmentally friendly.
Best hotels in Thassos: Hotel Pegasus Excursions
Since last year, Hotel Pegasus-Adult Friendly also offers excursions with its private Mini-bus, which will take you to beautiful places, which only local people know about, away from the crowds and will let you experience the island as a true islander! The hotel owner Mr. Yannis will accompany you on your little trips and he will be more than happy to discuss with you all about Greece and the island!
After all, the hotel's philosophy truly lies in creating strong bonds with guests and offering them a remarkable vacation experience to go home with!
We hope you will visit us soon and we will be more than happy to welcome you as guests at Hotel Pegasus in Limenas!
For bookings please visit the hotel's website https://www.thassos-pegasus.com/en/, where you can see the prices and room types online and choose between different rooms (Standard, Superior and Apartment) depending on the number of the guests, add your breakfast/ meal preferences and manage your booking. Pegasus also offers you a best price guarantee for bookings through its website.