Thessaloniki is a beautiful city in North Greece that's flocked with tourists every summer. If you want to experience the most out of your trip in Thessaloniki, you'll probably want to explore the region by hiring a car in Thessaloniki Airport.  This gives you more freedom than any other travel option. You can choose your route, plan out the day of your liking and make stops along the way. But one concern travellers usually have is if they can hire a car with or without a credit card. In this guide, we'll be covering this question as well as other important aspects of car rental in Thessaloniki and its airport.
Do I need a credit card to Hire a car in Thessaloniki Airport?
Many travelers use a credit card as a form of security when they rent a car. This is because some rental agencies require it as a deposit for them to release the car into your possession. However, you don't necessarily need your credit card to hire a car in Thessaloniki Airport since some rental companies allow payment on arrival.
Depending on the rental agency,  you can use cash, a debit card, or a bank transfer as a deposit. Nowadays it's also very common for car rental companies to offer electronic payment methods where you only need your license and a valid ID to complete the transaction.
Do I need a credit card to rent your vehicle in Thessaloniki Airport?
We understand how important it is for our customers to know that they will be renting a quality vehicle. Our cars are regularly inspected and serviced, keeping them in great condition for you to enjoy your trip. In addition to all these, we don't require a credit card for any payments. You are welcome to pay on arrival using cash or even a debit card. We have made the process of hiring a car easier for our customers by offering such payment alternatives.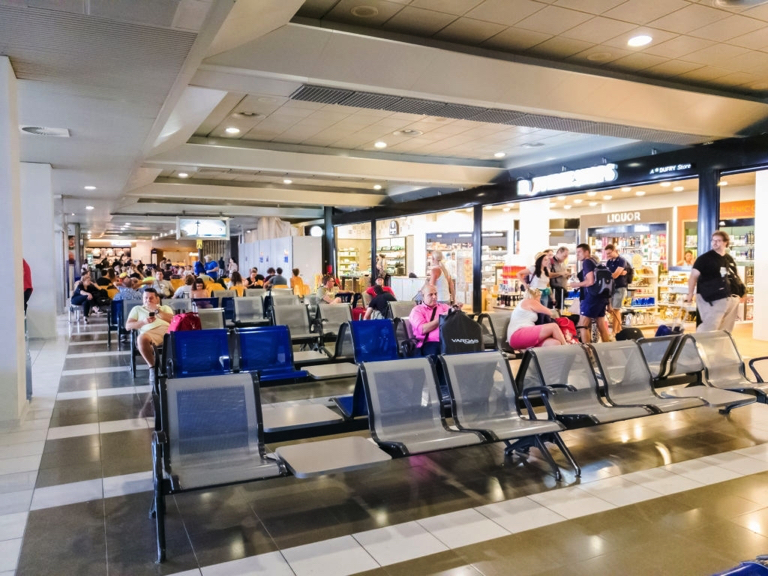 Renting a Car without a Credit Card in Thessaloniki Airport
It is possible to hire a car without a credit card, as we previously said. It's worth noting, though, that certain agencies will charge a higher fee for a cash deposit than for a credit card hold. It's a good idea to ask them about this ahead of time so you don't be caught off guard by unforeseen charges or holds.
What are the benefits of hiring a car in Thessaloniki Airport?
Hiring a car is by far the most convenient way to see North Greece and Thessaloniki or Thassos. Without having to consider schedules, you can make your own itinerary and set your own pace. You can stop at points of interest along the coastline, or delve deeper into the forest and mountains to discover hidden gems and little-known villages.
Best of all, hiring a car gives you complete freedom to stop at your favorite beach for a swim every now and then. You won't have to deal with the hassles of public transportation or the fluctuating price of taxi fares.
▶ ALSO READ: Do I Have to Pay a Deposit when I Rent a Car in Thessaloniki Airport?
Tips for hiring a car in Thessaloniki Airport
As you can see, it's easy to hire a car with or without a credit card. It all depends on what kind of services and payment options the agency offers. To make your trip even more enjoyable, we offer some tips:
Make sure your driver's license is valid.

Always keep your valid license, ID, and international driving license with you.

Take note of road signs and speed limits to avoid fines.

Read the rental agreement carefully and ask questions if necessary.

Keep receipts of all transactions in case you need proof of payment.