How to get to Thassos: Thassos island has become even more popular over the years attracting even more tourists from all over the world, not only for its beauty and low prices, local products, polite locals, traditions, delicious cuisine, outdoor activities one can do, but for its easy accessibility too.
Thassos is a small island maybe the closest one to the mainland in Greece and it is located in the northern Aegean sea, only 35-45 minutes from the harbour of Keramoti and 1hour 15minutes from the harbour of Kavala. If you wish to travel from Keramoti, the ferry will be leaving you in Limenas town, but if it is more convenient for you to travel from Kavala, you will be arriving in Skala Prinos.
Anyone can travel to Thassos by several ferry companies without booking tickets in advance, as the ferry time schedules, especially from Keramoti harbour in the summer, are very frequent, nearly hourly starting from 5:30 am and stopping at 23:00 pm. You can find the current timetables under the this link.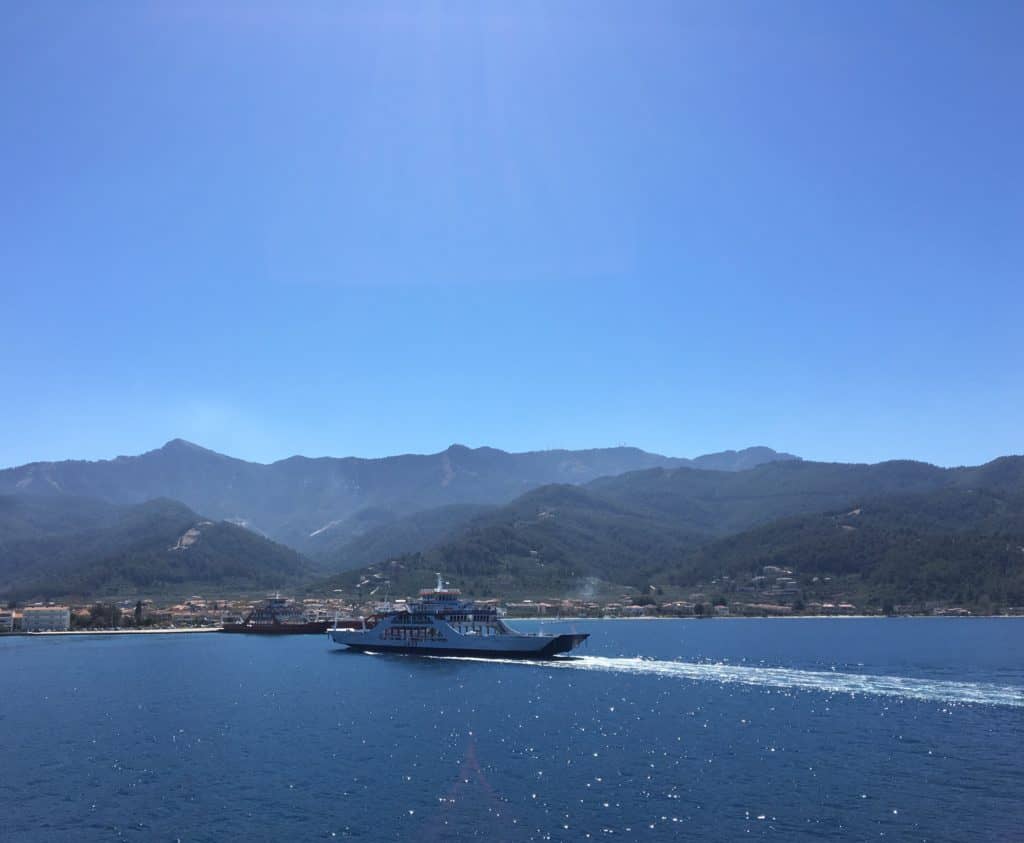 Time tables, ferry schedules and prices may change due to weather, traffic, national holidays and taxes. You can buy the tickets at the kiosk and you can pay either in cash or by credit/debit card. Normally the flow of the queue and cars towards the ferries takes only a few minutes, in July or August and especially at noon though, it can take more time than usual. Always be patient and follow the instructions of the harbourmasters.
How to get to Thassos island from different locations
Does Thassos have an airport?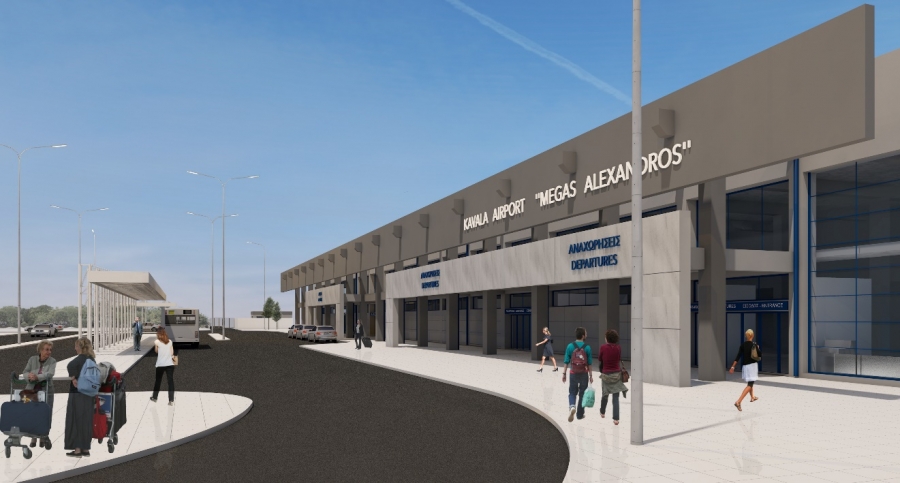 Thassos island does not have an airport, so the closest one to it, is the Kavala International Airport "Alexander the Great" (KVA) in Chrysoupoli, only 15 minutes away (13km) from Keramoti harbour, the closest harbour from Thassos.
Once you get there, you have the choice of hiring a car, booking a private transfer, catching the public bus (at the weekends the time tables might be different), or getting a taxi. The taxis and buses leave you right in front of the ferry boats. Passengers and cars can board the ferries.
Regarding car hire we recommend you Potos Car Rentals, a 30 years old local company based on Thassos with 7 offices around the island, friendly service and reasonable prices. It is important to prebook your vehicle online on www.rentacarpotos.gr and especially during high season July and August, where the demand is higher.
For last minute bookings you can call customer service on 0030 25930 52071, which is open from Monday to Sunday 08:00 am – 22:00 pm. Kindly be informed, that an advance booking is required in order to pick up your car from Kavala Airport. One gas station can be found very close to the airport, while you will find 2 more on the main road to Keramoti port.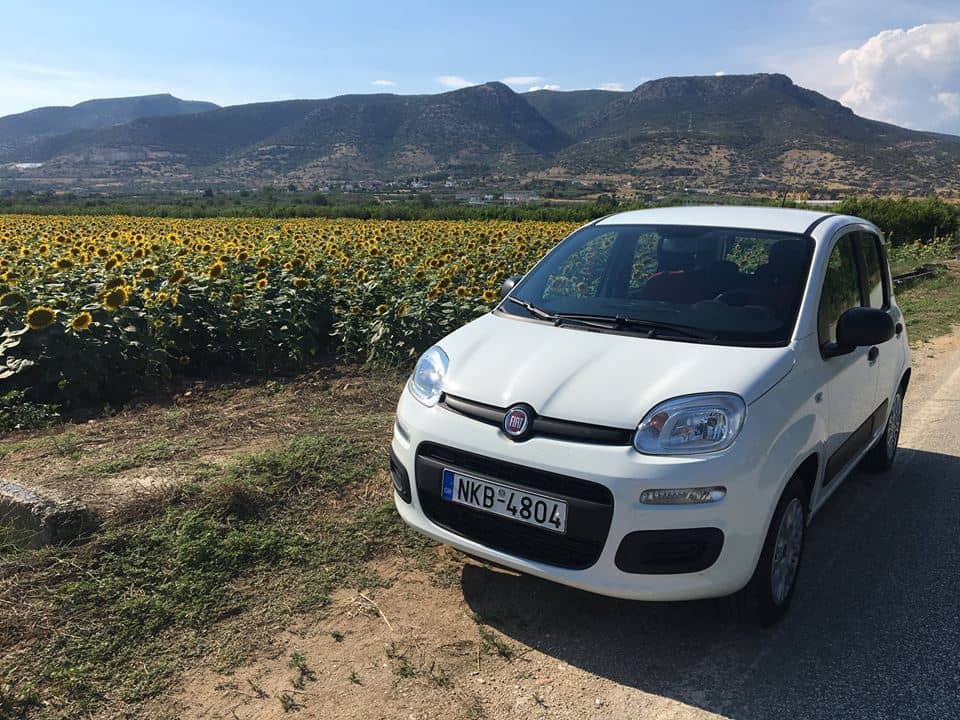 If you prefer a more comfortable way, you can book your private transfer online and let a professional driver, drive you stress-free to your final destination.
The driver will be waiting for you at the arrivals' hall, will help you with the luggage and will even buy you the ferry tickets. For prices and bookings you can visit the following site: www.rentacarpotos.gr.
Once again, you will need to book in advance at least 2 days before your arrival. In case you arrive in a big group and you need either a bus or mini van, send your special inquiry at transfers@rentacarpotos.gr and the customer service will do its best to find a suitable transfer for you.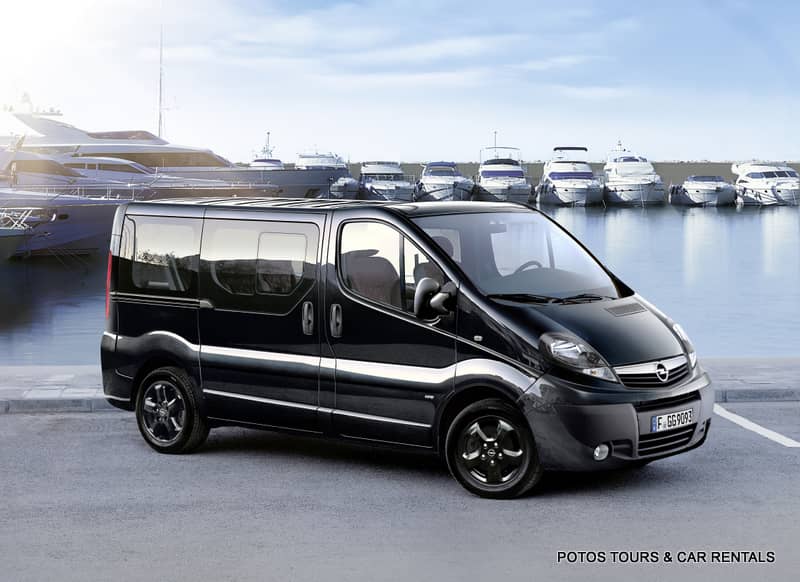 If you decide to travel to Thassos island from Thessaloniki International Airport (SKG):
How to get to Thassos by car: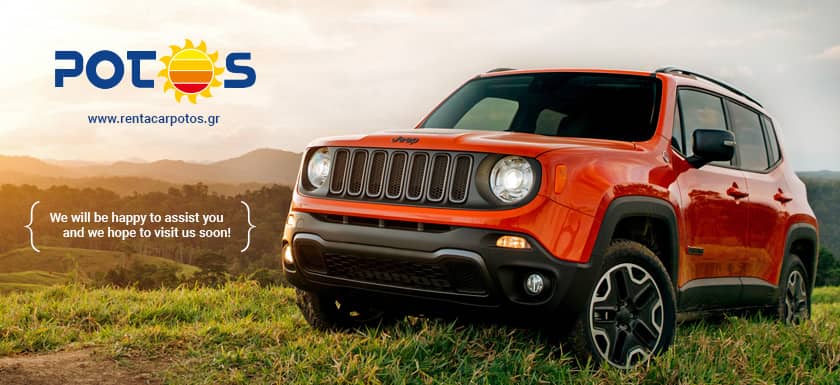 You can hire a car as there are plenty of companies and vehicles to choose from. It is a 2 hour drive (165 kms) to get to Keramoti port. You will take the highway Egnatia Road and follow the road signs to Kavala City. It is a very easy route. You will also come across two tollgates, which cost 2,40 Euros each. You can pay either in cash or by credit/debit card. Normally there are no long queues or delays.
For car hire from Thessaloniki Airport we recommend you to book with the Greek car company Potos Car Rentals and pick up your car very easily, directly from the airport just 10 meters from the arrivals' hall without a credit card or a deposit required. Gas stations can be found very close to the airport, which operate 24/7. There are signs on the road.
By private transfer / taxi: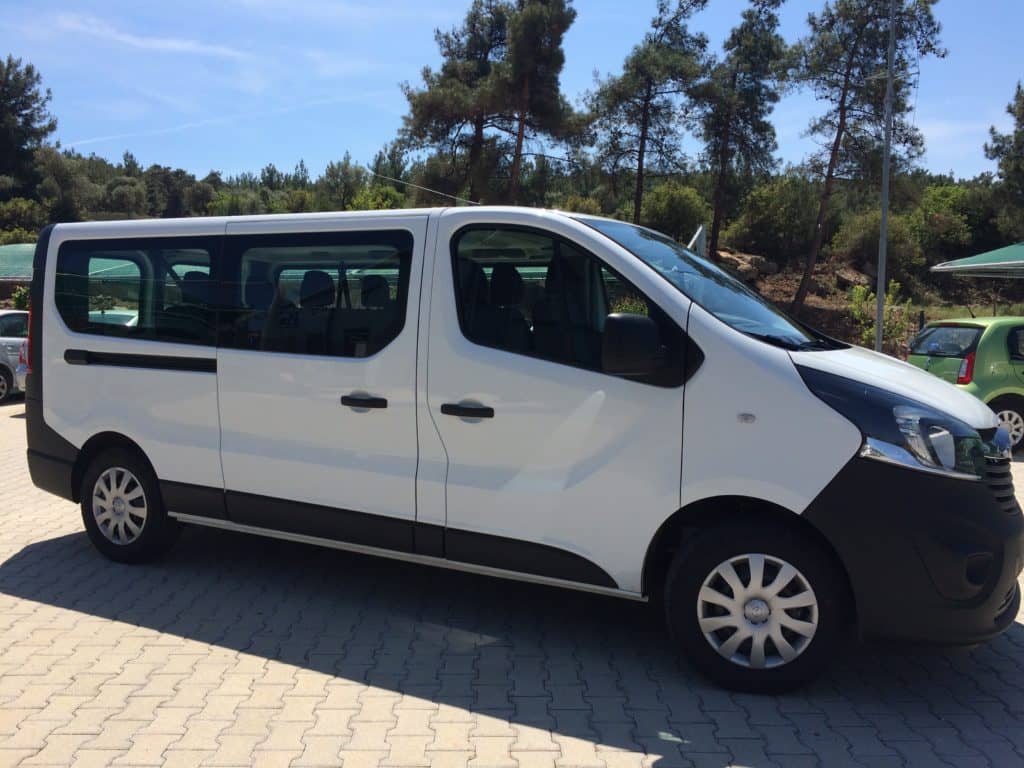 The other option is booking a private transfer or hiring a taxi that will also take you approximately the same time, 2hours. There is a taxi station outside of the airport, but it is the most expensive option especially if you haven't pre-booked it.
We recommend you to make a research online and book a transfer prior to your arrival. Sometimes even as early as in the winter time, when you can find many early booking offers. For transfers you can check the prices and book online on the following site www.rentacarpotos.gr, which is a subsidiary company of Potos Car Rentals.
By bus: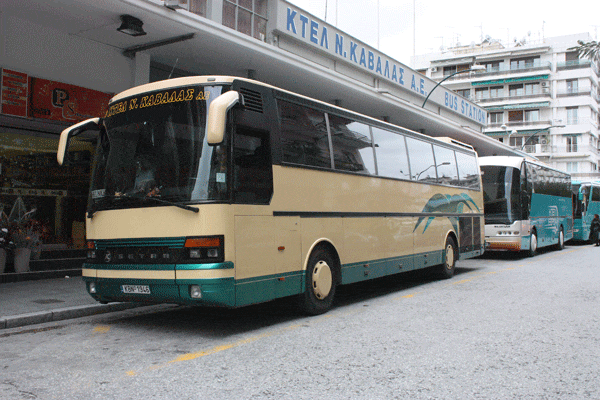 Using the public bus is an economic way to get to Keramoti. At the airport arrivals, there is a bus stop for bus number 01X (leaves every half hour), that takes you to the central bus station "Macedonia" through the city centre.
There is a kiosk next to the bus stop, where you can purchase a single ticket of 2 Euros or you can have small change on you to buy the ticket on the bus. The city bus will take around 45 minutes to get you to the central bus station, depending on the traffic.
As soon as you get off, you should head to the Kavala kiosk and buy a ticket to Kavala (buses hourly). It will cost you around 16-17 Euros and in approximately 2 and a half hours you will be there.
Your next step is to buy a ticket from the Kavala bus station to Keramoti, taking you around 1 hour 10 minutes to get there (you will be going via Chrysoupoli where you will be changing buses) and around 5-6 Euros a ticket. In total you are looking at around 25 Euros to get from Thessaloniki airport to Keramoti harbor and 4hours of travelling.
Travelling from Keramoti harbour: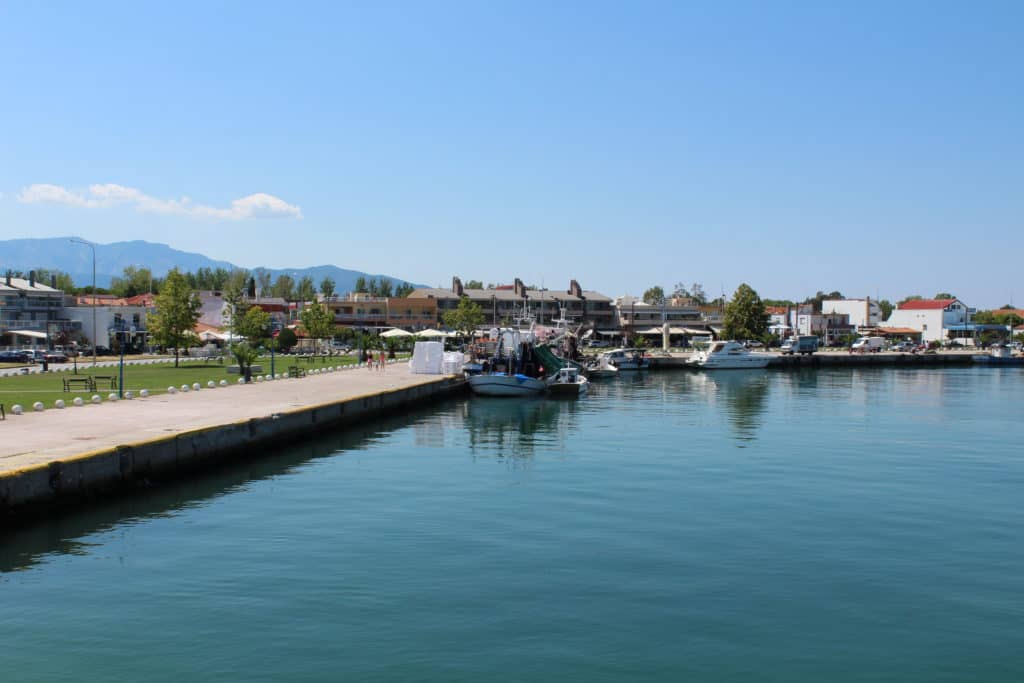 By Ferry:
There are ferries to and from Keramoti every half an hour and the price per passenger is 4 Euros. For cars it varies depending on the model you own, starting from 20 Euros. You can find the prices under the following link: http://dromologia-kavalas-thasou.blogspot.com/p/2011.html
Travelling from Kavala harbour: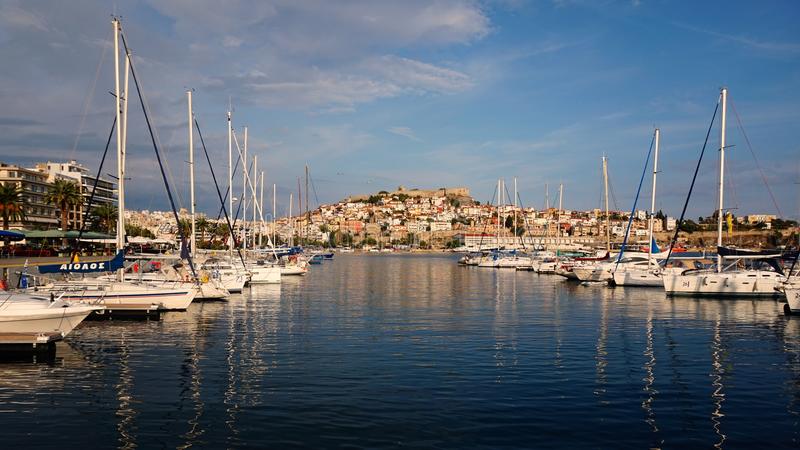 By Ferry:
The ferry from Kavala leaves the harbour 3-4 times a day. If you are travelling from Thessaloniki airport by transfer, just inform them to drop you off at the Kavala harbour. If you are travelling by bus, you will get off at the Kavala bus station and walk to the the ferry (10minutes). The ferry boards passengers and cars. Tickets cost 5 Euros per person. By car it varies depending on the model you own.
Flying Dolphin/ Hydrofoil: 
Due to the summer high season, there are also the flying dolphins or hydrofoils, that work until the afternoon, but only take passengers, not cars. Leaving the Kavala harbour, it takes you to Limenas town in less than an hour and costs 11 Euros per person.