When in Greece, one must never miss visiting Meteora, that is if you want to experience something truly unique. Meteora has been on the 'must-see' list for many tourists from all around the world because of its beauty and its impressive historical landmarks. The clifftop is home to one of the largest and most precipitously erected Eastern Orthodox monastic complexes. With that said, it's an ideal location for religious and, of course, adventurous travellers.
If you're planning to visit this exceptional site, knowing everything about it beforehand can be pretty helpful. Learn all there is to know about Meteora below!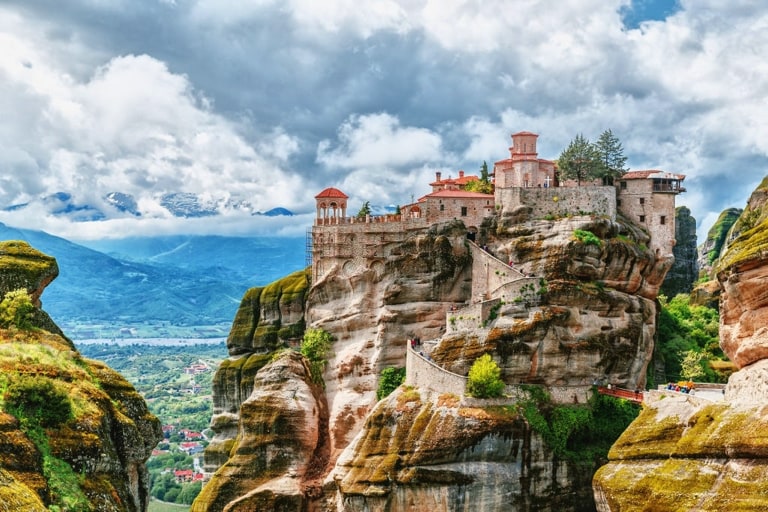 Where is Meteora?
Meteora is found close to the town of Kalambaka. It is near the northeastern end of the Plain of Thessaly, amid the Pineios river and the Pindus Mountains. After Mount Athos, in Halkidiki, the exquisite monasteries and churches constructed on the slopes of Meteora form the second most essential monastic community in Greece. Meteora is now home to 30 Byzantine ancient monasteries, however, only six of them are still in operation. They are all regarded as living museums, housing valuable saint icons and historical artifacts, as well as monk hagiographies.
How to Get to Meteora?
Getting to Meteora By Car
If you want to make the most out of your trip, renting a car would be the wisest option. Getting a rental car will enable you to travel around the area and visit the other parts of Greece. You won't have to worry about frustrating delays and the high costs of public transportation. Renting a car for Meteora is quite easy, you can find reliable car rentals in Thessaloniki airport with cheap daily rates.
To get to Meteora by rental car, follow the signs to E90, heading west to Kozani-Veria. Keep driving on E90 (note that it is a 2-3 hour highway drive). Once you reach Grevena, take the route going towards Trikala. Follow the road signs until you reach Kalambaka.
Getting to Meteora By Bus
Because there is no direct bus (non-stop) to Meteora from Thessaloniki, you must first take a bus to Trikala, which leaves every day from the Thessaloniki bus terminal (MACEDONIA). This trip would take around 2 hours and 30 minutes. Once you reach Trikala, you'll need to take a bus to Kalambaka, which is 45 minutes distant from Trikala.
Getting to Meteora By Taxi
Although this option is a bit expensive, opting for taxi services will make your trip to Meteora more comfortable. Plus, stopovers will not be an issue. Many taxis can be found in Thessaloniki city square and all you have to do is tell them your destination. A taxi ride going to Meteora might take around 2 hours which is why it's best to make sure you have enough money before setting off.
Getting to Meteora By Train
Another way to reach Meteora is by train. To reach Meteora from Thessaloniki, head to the New Railway Station (Neos Sidirodromikos Stathmos) which is near to the city center of Thessaloniki. Once you board the train, you'll have to stop at Kalambaka, the city situated right under Meteora. The trip will take you roughly 2 hours and 47 minutes, and will cost around 20€.
Best Things to do in Meteora
Among the things that make Meteora a fun destination are the various activities you can do. Families, friends, and couples can all enjoy what Meteora has to offer. Here are some of the top ones you should try out:
Exploring the Monasteries
The top thing you can do when visiting Meteora is, of course, checking out the monasteries. Huge, magnificent monasteries are scattered along the top of the cliffs. Each monastery is impressively constructed with different architectural designs that will definitely take your breath away.
There are six working monasteries in Meteora you can check out, including the
Monastery of the Holy Trinity
Monastery of St Stephen
St Nicholas Anapausas Monastery
Roussanou Monastery
Varlaam Monastery
Monastery of Great Meteoron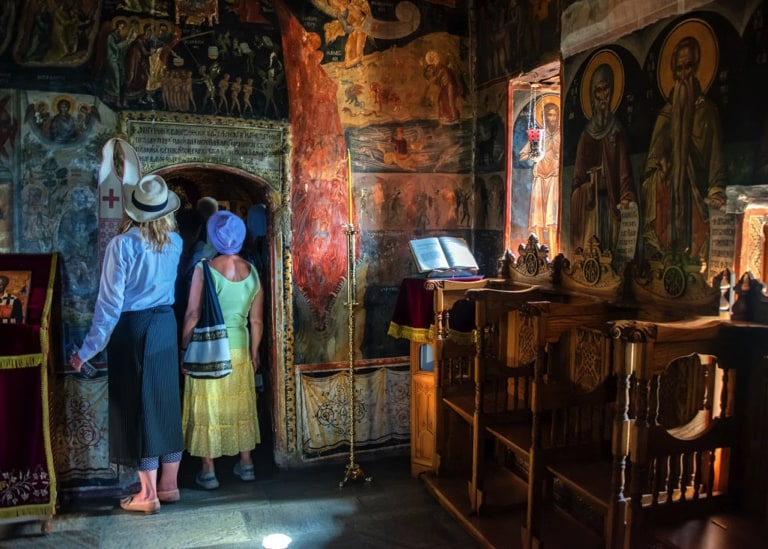 Hiking
If you're down for more adventures, hiking is the perfect activity. There are several paths that lead to Meteora's monasteries. You'll get to see various plants, trees, and even small streams. The ambiance is really relaxing and you'll feel refreshed.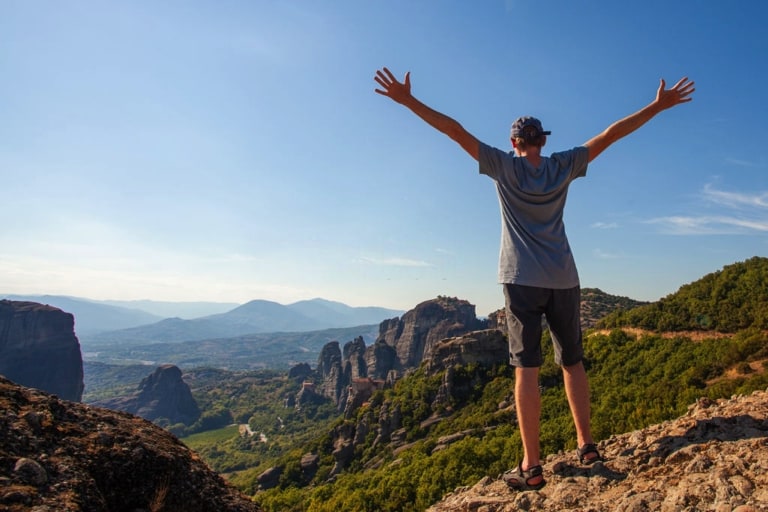 Sight-seeing
When you've explored the monasteries, you can walk around and do some sightseeing. Picturesque views will make a great addition to your Instagram or Facebook. You can also try having a photo op with the monasteries in the background.
Visiting Kalambaka
Kalambaka is the nearest village to Meteora and it's also the best place to do some shopping. You can enjoy a fine dinner or buy souvenirs such as Greek key rings, dolls, clothes, and much more. Plus, restaurants in Kalambaka are guaranteed to give you a hearty meal.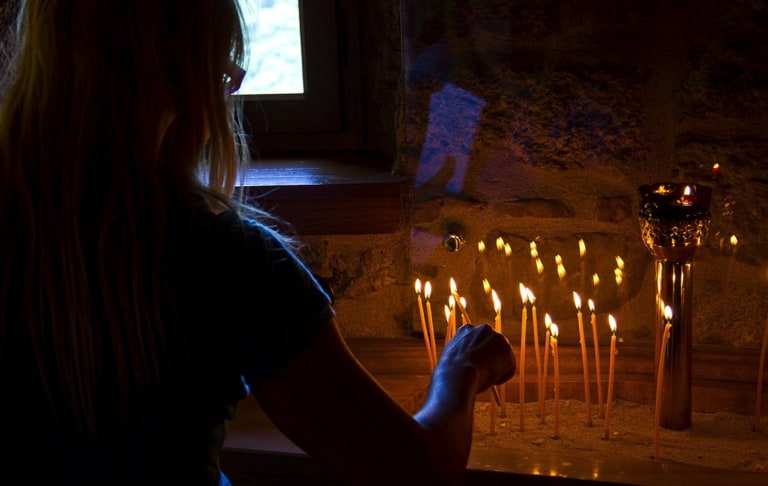 Where to Stay in or near Meteora
You don't need to worry about where to stay when visiting Meteora because a wide range of accommodation is available for all your needs and budget. With that said, here are the top ones on our list:
Kastelia
Kastelia is located in Kalambaka, 300 meters from Meteora. Rooms have mountain views and are equipped with free WiFi. This facility also has a terrace and family rooms for visitors. You'll enjoy a peaceful stay at Kastelia since it's located a bit away from the bustling village.
Address: Kastraki, Trikala 422 00, Greece
Website: https://kastelia-kastraki-trikala.booked.net/
Contact: +30 697 220 7426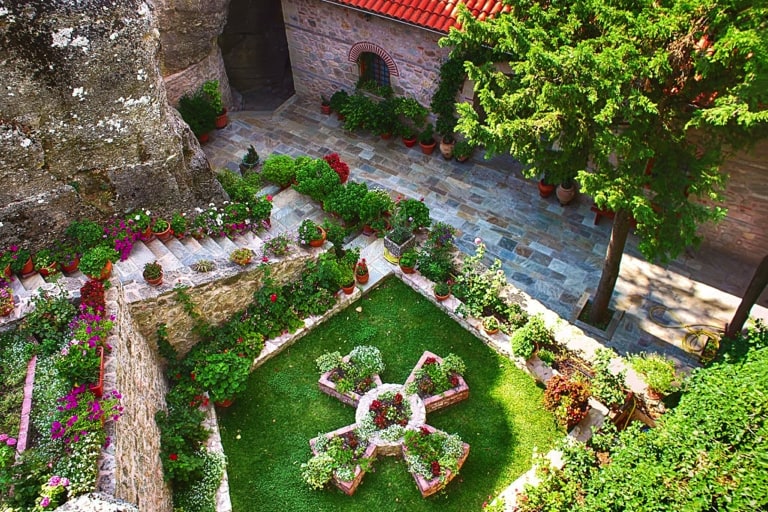 Pyrgos Adrachti
Pyrgos Adrachti is located at the bottom of Meteora, on one of the highest points in Kastraki town, with excellent views of the Pindos Mountains. It is family-friendly and affordable, so it's a great choice for those who want to save some money.
Address: Kastraki, Trikala 422 00, Greece
Website: https://www.pyrgosadrachti.com/
Contact: +30 2432 022275
Zosimas House
When traveling with a group of friends, Zosimas House offers the best value for your money. It is set in Kalambaka, 700 meters from Meteora. Zosimas House is also 3.7 km away from Theopetra Cave so visitors may check it out as well.
Address: Kastraki, Trikala 422 00, Greece
Website: http://zosimas-house.thessaliahotelspage.com/en/
Contact: +30 697 157 4605
Where to Eat in or near Meteora
It can be tiring to explore Meteora, especially with an empty stomach. Fortunately, there are various restaurants in Kalambaka that offer a wide range of food choices. Plus, people from all walks of life frequent these venues so you won't feel out of place. Try the local Greek food and don't forget to order a glass of wine or ouzo for a more authentic experience:
Elias Garden
With an ambiance that will make you feel like you're on top of the world, Elias Garden is indeed one of the best restaurants in Meteora. The restaurant's specialty is classic Greek dishes such as tzatziki, moussaka, and even dessert. It has been in business since 1949 and a top favorite for locals and tourists alike.
Address: Trikalon 149, Kalambaka 422 00, Greece
Website: http://www.eliasgarden.gr/index.php/en/
Contact: +30 2432 023218
Valia Calda
The cuisine of Valia Calda is a modern endeavour to present guests to local original dishes and flavors from the Meteora region and the surrounding mountains. A fantastic opportunity to try ancient Greek dishes that have been passed down through the generations. Valia Calda reveals the hidden jewels of Vlach people's handcrafted mouthwatering cuisine.
Address: Trikalon 91, Kalambaka 422 00, Greece
Website: https://www.facebook.com/Valia-Calda-Restaurant-2130675293818888/
Contact: +30 2432 300930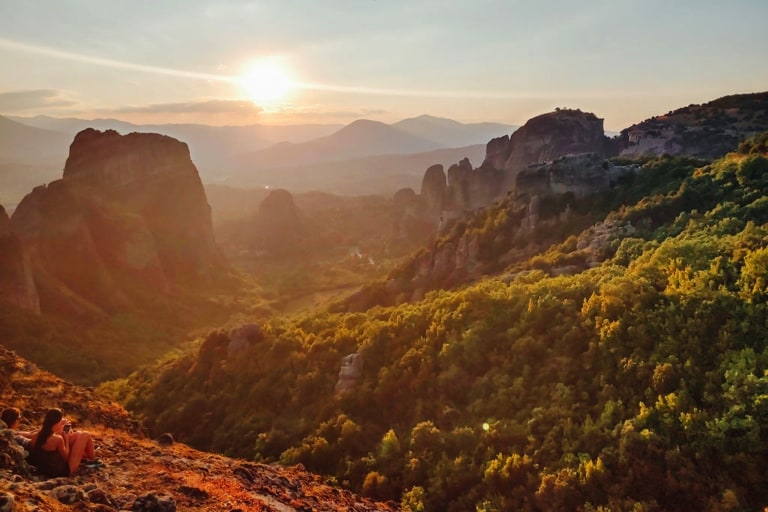 Stefanos Tavern
Stefanos restaurant-tavern is a family-owned establishment that has been functioning on Kastraki village's main street since 1998. Traditional food, including handmade meals and superb local wine, is complemented with a scenic view of Meteora's rocks and friendly service. The location is warm and inviting, with great attention to detail, and is suited for both winter and summer trips.
Address: Agiou Stefanou 17, Kastraki 422 00, Greece
Website: http://stefanostavern.gr/
Contact: +30 698 501 0210
▶ ALSO READ: All you need to know about Halkidiki (North Greece)
The Best Time to Visit Meteora
Although you can visit Meteora anytime you wish, it's best to do so during late spring (March-May) since the weather is calm and the temperature isn't too hot. You may also visit in Autumn (September-November). Crowds during this time aren't hectic and you can enjoy the area more since there aren't many people. If you can't tolerate humid and hot weather, avoid visiting during the summer.
▶ ALSO READ: All you need to know about Zagorochoria – Greece