Top 5 hidden Tavernas in Thassos: Some of the reasons people immediately fall in love with Thassos, apart from the natural beauty, the authentic character the island still has despite the touristic growth, is the diversity of things to try. In Thassos you can find everything from large hotels, suites, family-run hotels to small cottage houses and studios. The same applies to food and dining. Apart from the hotel's menus, long buffets, room service, snack bars, touristic tavernas and beach bars, the island has a few gastronomic gems hidden in secluded villages that you would never discover unless a local told you. If only the Michelin inspectors knew! If you have had too much gyros, souvlaki and choriatiki (Greek salad) and you are curious to try authentic dishes such as paidakia (ribs), kid, gemista (Greek stuffed tomatoes and peppers) or youvetsi we would like to share a few of the best-kept secrets in Thassos!
Without further ado, here are our favourite hidden tavernas we recommend you visit! Hiring a car will make them all more accessible!
Taverna Giorgos in Kinira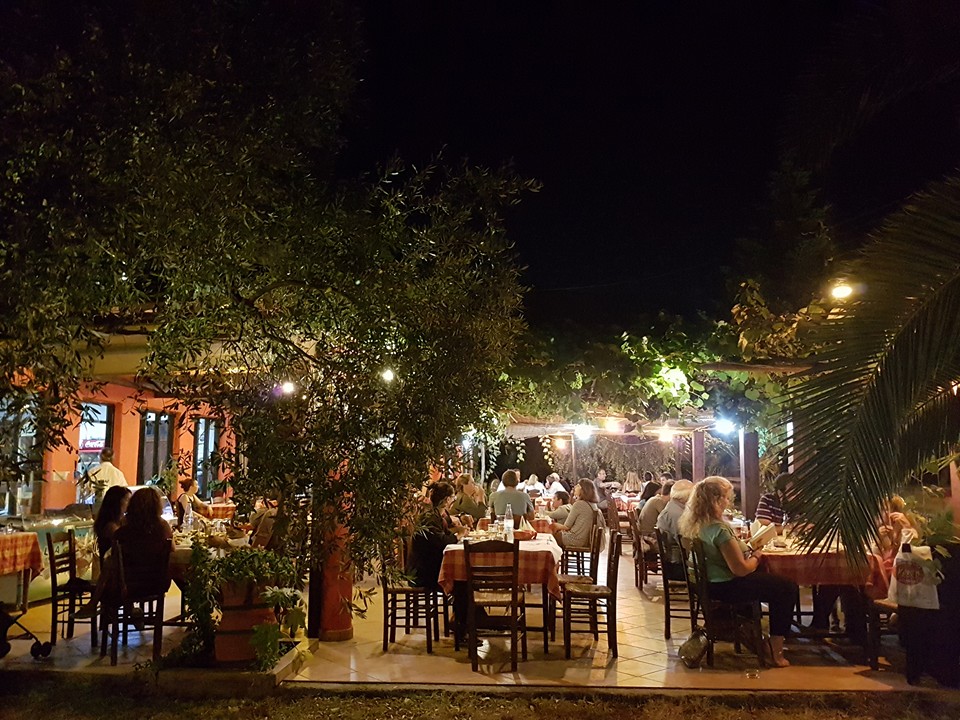 Taverna Giorgos is located on the main road on the southeast side of Thassos, in the small settlement, Kinira. From the roadside, you will see a lush garden with tables dressed in pretty red-checked tablecloths. Next to the tables, you will see the traditional stone oven, where all the magic happens!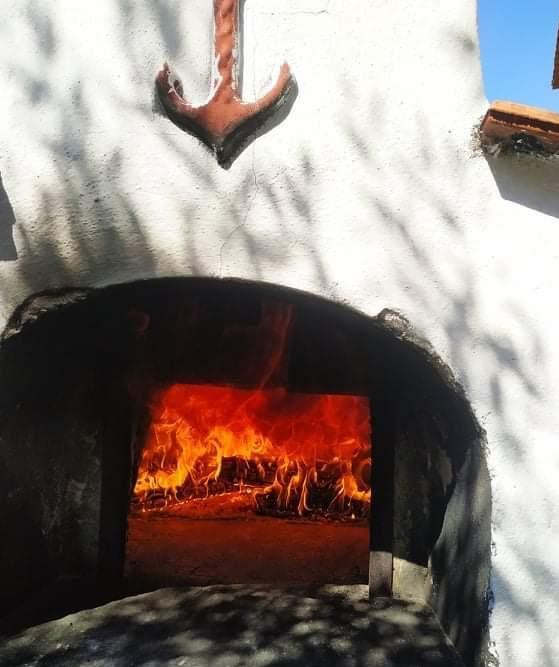 What to eat: Here you can enjoy a rich selection of local meat or fish dishes, all cooked with fresh ingredients and Thassian virgin olive oil. Our favourite dishes are the authentic Greek moussaka, bifteki (Greek burger), lamb, kolokithokeftedes (if you can't spell it in English zucchini meatballs). Everything is fresh and delicious!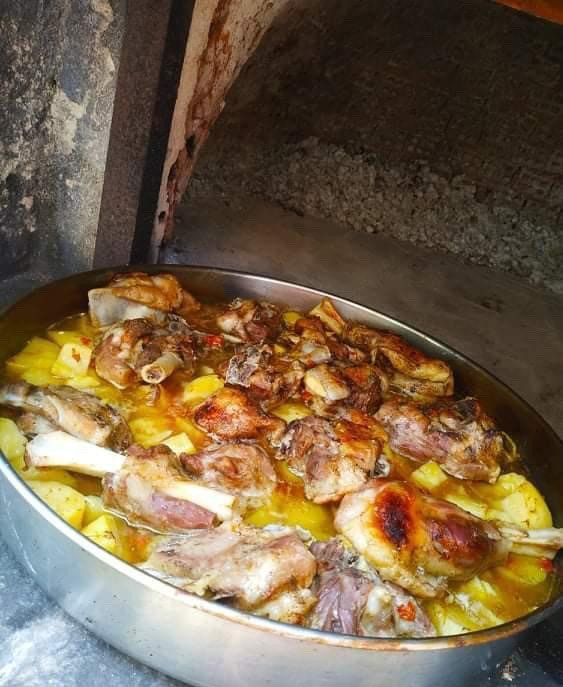 Taverna Telephone Number: (0030) 25930 41215
How to find: https://g.page/TraditionalTavernaGeorge?share
Taverna Platana in Sotiros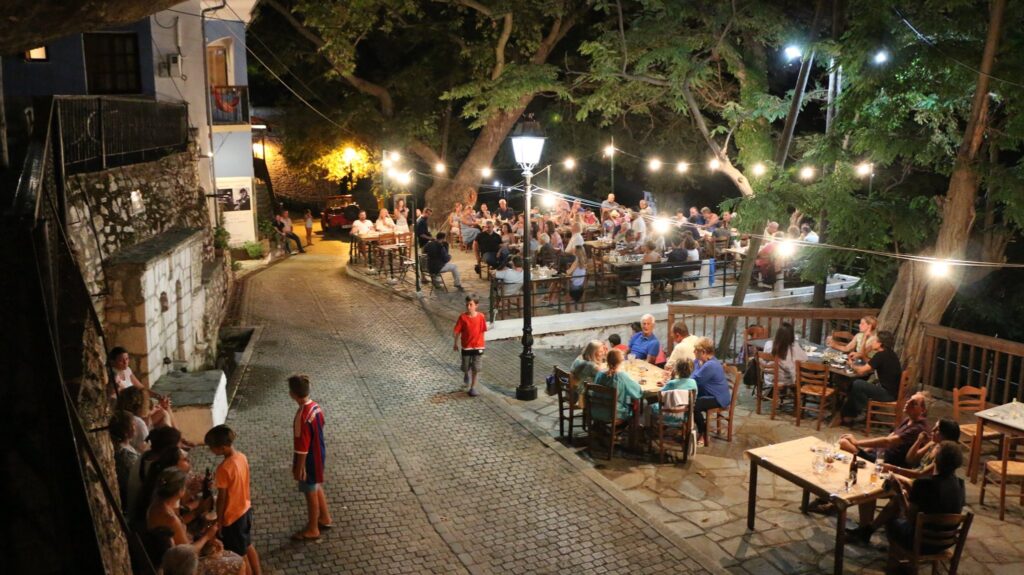 Located in the peaceful mountain village Sotiros sitting under a giant plane tree, the Taverna Platana (plane tree in Greek) immediately makes an impression with the idyllic atmosphere and the fantastic views from the top of the village. The owners, Flora and Babis are the perfect hosts! During July and August and at the weekends you will find live violin music and cinema nights! Reservations are definitely required for those events!
▶ ALSO READ: Potos in Thassos – Best Things You Need to Know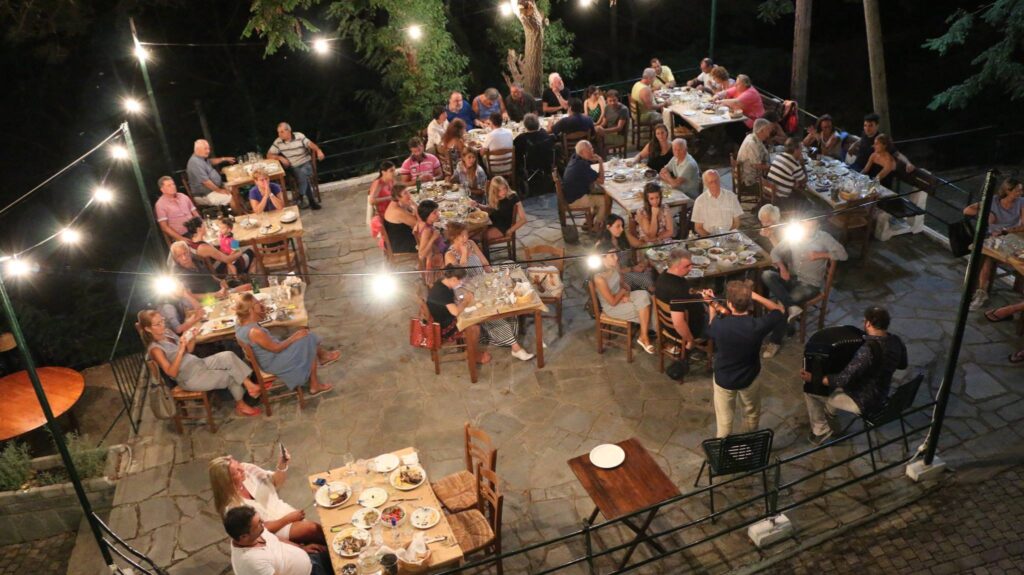 What to eat: Try the delicious meat dishes such as lamb, souvlaki and bifteki – all homemade by the owner, Babis Gavrelis.
Taverna Telephone Number: (0030) 25930 91017
How to find: https://goo.gl/maps/4xcjqKMW7M8XCwAM8
Taverna Koukoutsis in Limenaria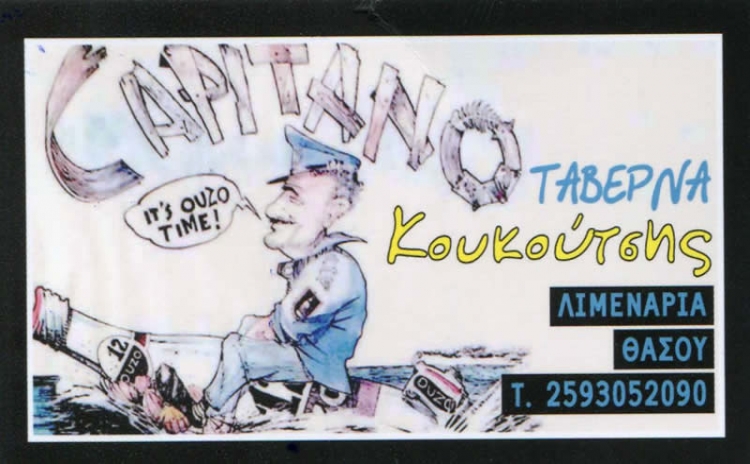 For sure, this one you won't find on your own unless a local shows you! Taverna Koukoutsis, named after the owner, is located in a hidden alley in Limenaria. It is open from late afternoon until late in the evening. You will spot it by the yellow tables and chairs sitting literally on the roadside. The taverna was opened many years ago by the father, who used to take pictures of regular customers and put them on the interior walls. Νowadays, the son has taken over the business and his mum still cooks all the local recipes the guests love. For sure, you will enjoy the relaxing atmosphere and you will see how Greek people eat out!
What to eat: The all-time classic simple Greek cuisine based on meat: souvlaki, mixed grill, bifteki and steaks. We also recommend you ask for the catch of the day. You will also find a large selection of Greek beers to sample.
Taverna Telephone Number: (0030) 25930 52090, (0030) 697 2726020
How to find: https://goo.gl/maps/jtmyo1v1aruaxzZZA
Taverna Stelios /O kafenes tou Steliou in Maries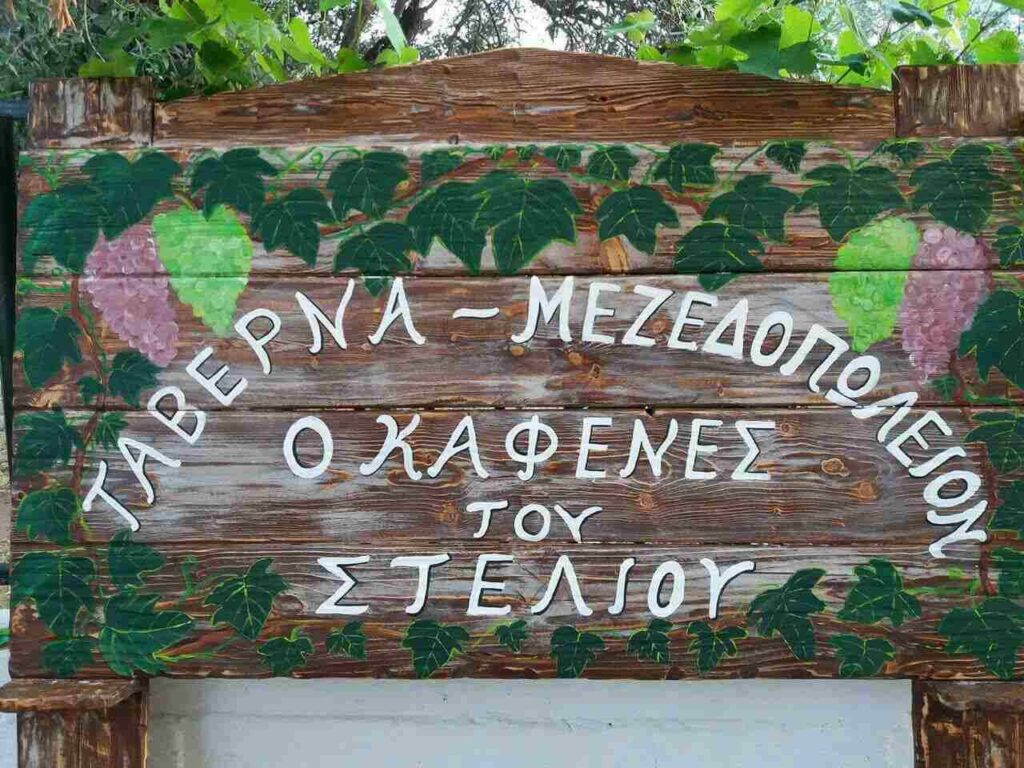 Close to Limenaria, is the small mountain village, Maries. Another hidden gem here is the small taverna of Stelios located in the square. We recommend you park at the entrance of the village and walk the few metres into the square. The taverna has become very popular due to the mpouzouki (Greek instrument) live music on Friday and Saturday evenings by an excellent musician named Petsas. They play old traditional "rebetiko music" in the square and the guests sing along, experiencing a wonderful atmosphere!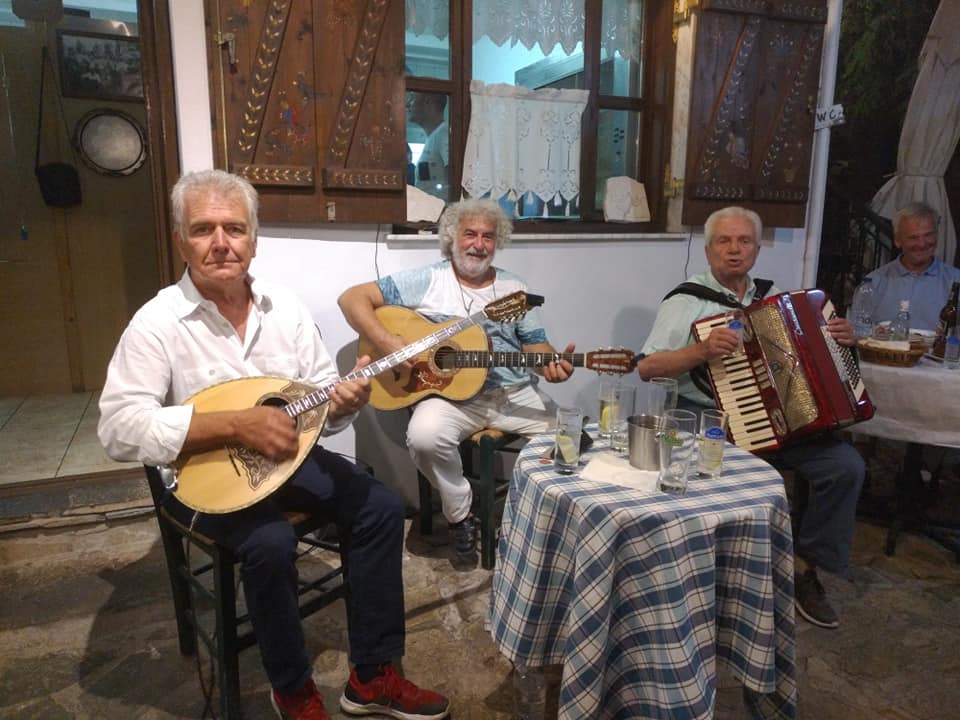 What to eat: In general, when you visit a mountain village taverna, we recommend you choose a meat option like souvlaki, lamb, chicken /pork fried. Here, a must-try is also the eggplant salad!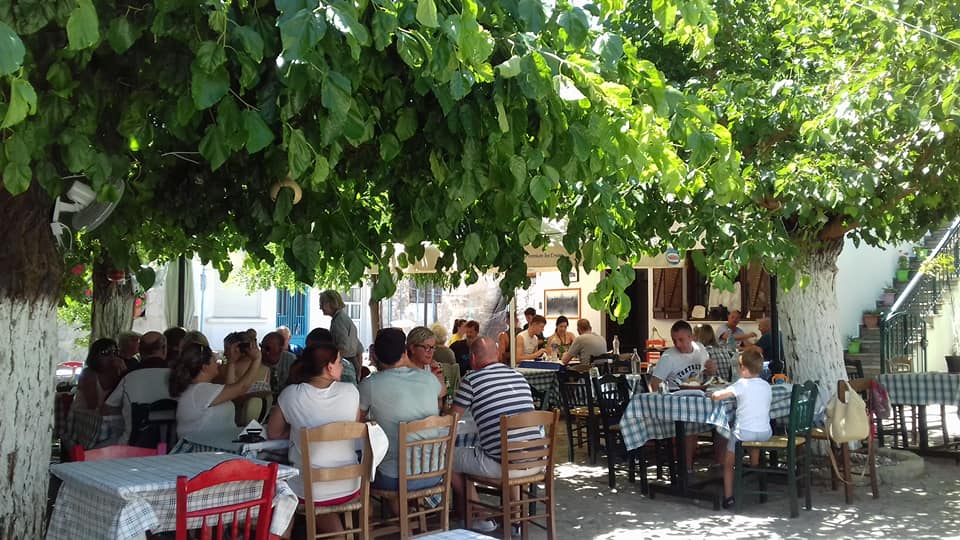 Where to call: (0030) 25930 42226
How to find: https://goo.gl/maps/TuuyR5dmKvoh5TwN9
Neromilos (watermill) in Theologos
Last but not least, at the end of the wonderful village of Theologos, you can find the old watermill, which operates today as a small café and taverna. Again hidden away, you have to follow a narrow dirt road that leads you to the watermill. The owners are proud of their menu, cooking only with bio ingredients from their garden/greenhouse and the qualitative local meat.
What to eat: All kinds of meat dishes, however, don't leave without trying the lamb and ribs!
Where to call: (0030) 690 6976162
How to find: https://goo.gl/maps/tGLyn6L8m7rYNkeA7
General info: You don't necessarily need a reservation for any of these places (unless it's high season or a special event is taking place); most of them won't even accept one. However, it may be useful to call in advance to make sure they are open and that there's a casserole of the day (unless you don't mind having an omelette or souvlaki for dinner, which is still worth the ride). Most of the places except Koukoutsis, which is open all year, open middle of June and close middle of September.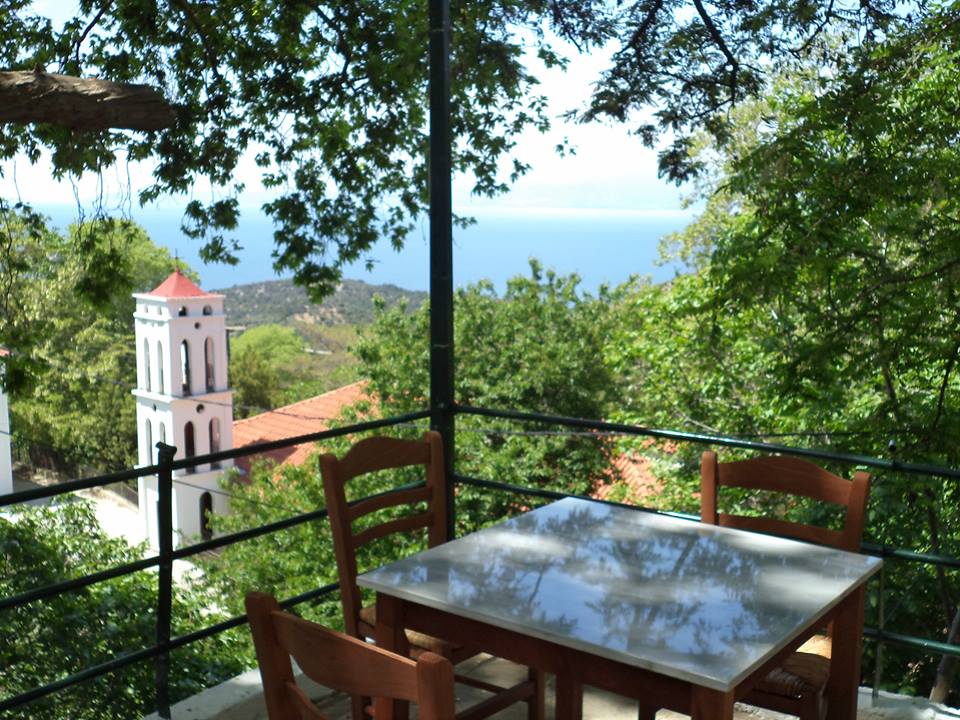 PS: As always, all opinions expressed above are 100% personal, unbiased, and non-promotional.
Please share our blog post and don't forget to send us your feedback after you visit any of the above places! Enjoy!