If you plan on visiting Thassos, one of the biggest attractions would be the island's distinct architecture, which sets it apart from other Greek islands. The architecture of Thassos island is distinguished due to the earthy colours, the grey stone roofs, and the paved paths. The Macedonian layout dominates the houses and churches: stones and marbles blend with wood, in the vaulted doors, tiled roofs, traditional balconies, and flourishing gardens.
Distinctive Features In Thassos Architecture
The architecture in Thassos is quite similar to the early designs on the Eastern Aegean islands. One of the pearls of the Aegean, this lush island is renowned for its traditional architecture, with its unique stone-built homes and their vibrant yards that foster a warm and inviting atmosphere. Here, the capital city and surrounding region are dotted with several Byzantine churches in addition to intriguing combinations of modern structures and historic structures like theatres and sanctuaries.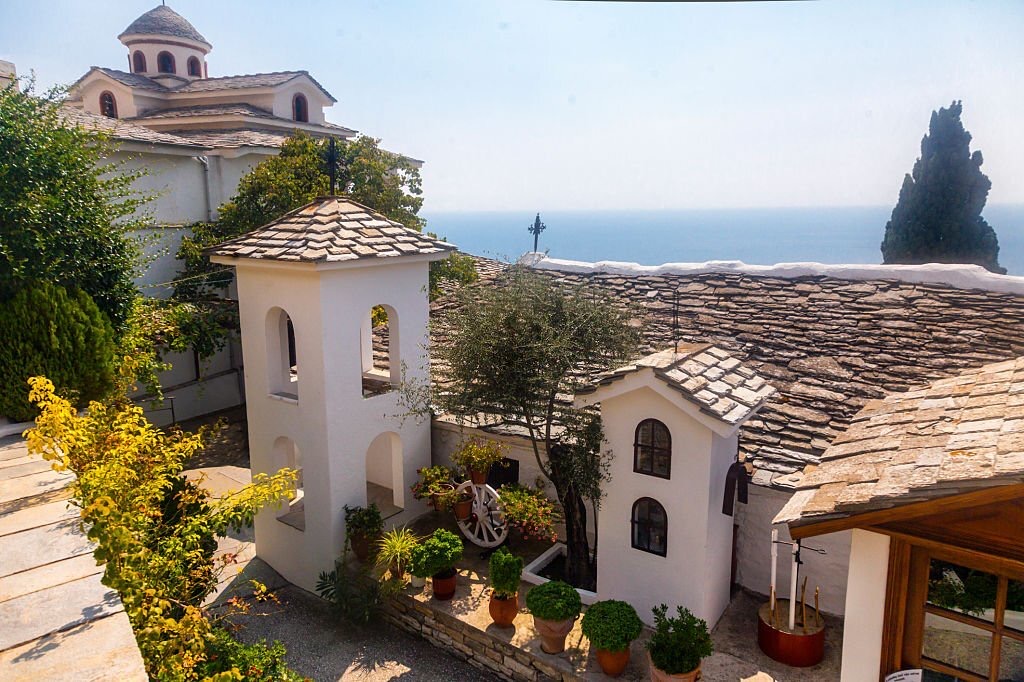 The earthy tones, grey stone rooftops, and paved walks set Thassos Island's architecture apart. The buildings and churches have a predominant Macedonian design, with arched doorways, tiled roofs, classical balconies, and thriving gardens. Stones and marbles merge with wood in these structures. The Thassos Greece homes that are still standing are from the 18th century and later. The distinctive architecture of the houses, which had a defensive aspect, was strongly influenced by the fear of pirates. Theologos and Kazaviti have a few recognizable instances of this style of architecture.
Also read: Mythology of Thassos Island
Influences Of Thassos Architecture
The climate, the availability of building materials (primarily wood and stone), the presence of suitable running water, the orientation, as well as the position, all have an impact on Thassian architecture. Apart from this, the financial position and the structure's function in the surrounding environment all have a significant effect on how the buildings are created. An example of this is how in less developed mountainous locations, the outside walls are built from mud or dry stone that has not been plastered. Lath, which is wood that has been manually molded and filled with clay before being whitened by lime, was used to construct the interior walls.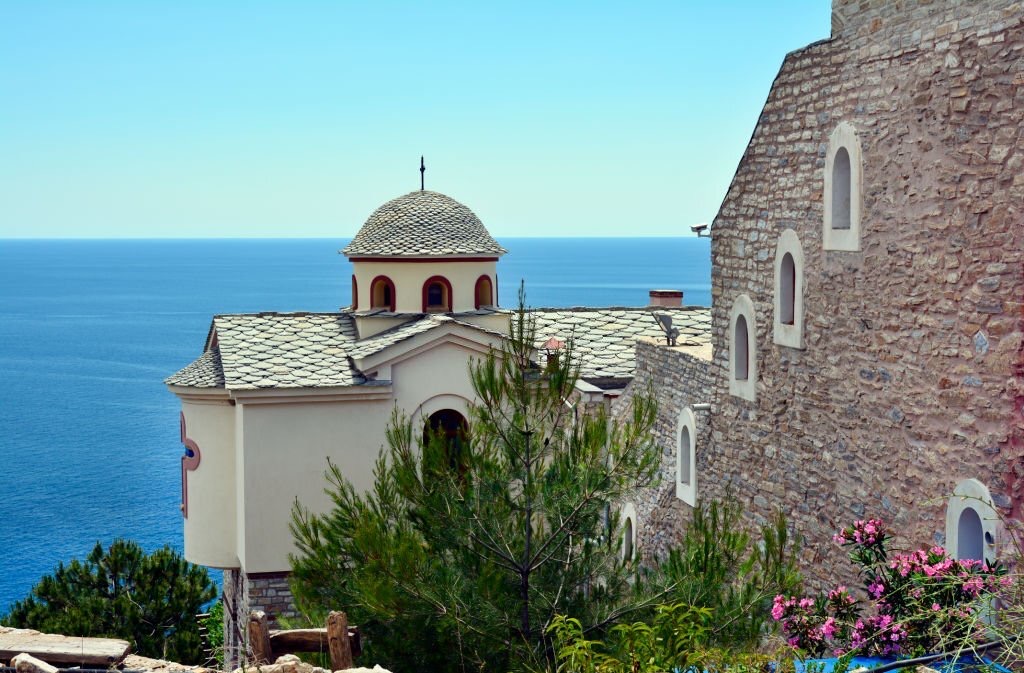 Typical Greek Island Architecture
When you think about the Greek islands, one of the first images to come to mind is a vast landscape of houses that are predominantly white and with a touch of blue. During the military government that gained control of Greece in 1967, these colors were made mandatory for the houses on Greek Islands. The dictatorship thought the colors reflected Greek nationality and would arouse patriotism. Contrarily, the colors that were used prior to Bulgarian (second world war) colonization are what make Thassian architecture distinctive. While other islands allow visitors to experience that famous white and blue landscape, Thassos gives you a taste of its original beauty with its warm, earthy tones.
Also read: Geography of Thassos