Airbnb in Thassos: Since Thassos has become a very popular destination among travellers, many new hotels, villas, studios, bed and breakfast but also Airbnb accommodations have opened their doors to welcome guests.
What is an Airbnb accommodation?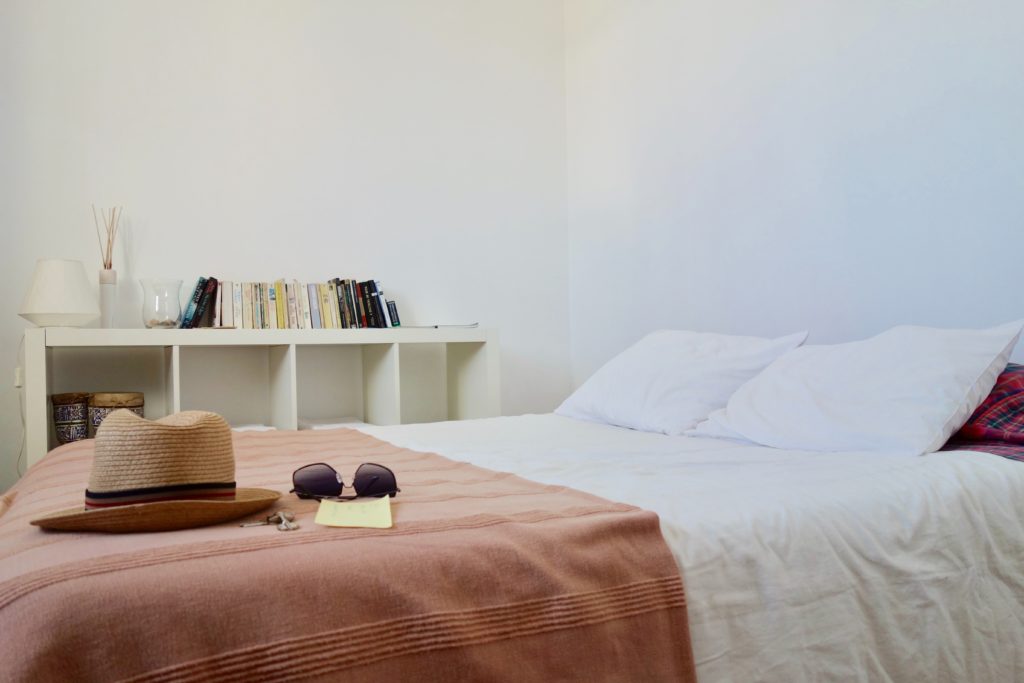 Airbnb was first founded in 2008 in the United States. It is an online platform (available also as an app) with the purpose of offering an arrangement for lodgings, primarily homestays, or tourism experiences. In other words, the owner of a property can list his house via Airbnb and rent it to travellers at a daily rate. Apart from renting a whole apartment, house or villa, it is possible just to rent a room in a house with shared bathroom and kitchen facilities.
Airbnb in Thassos – Benefits of Airbnb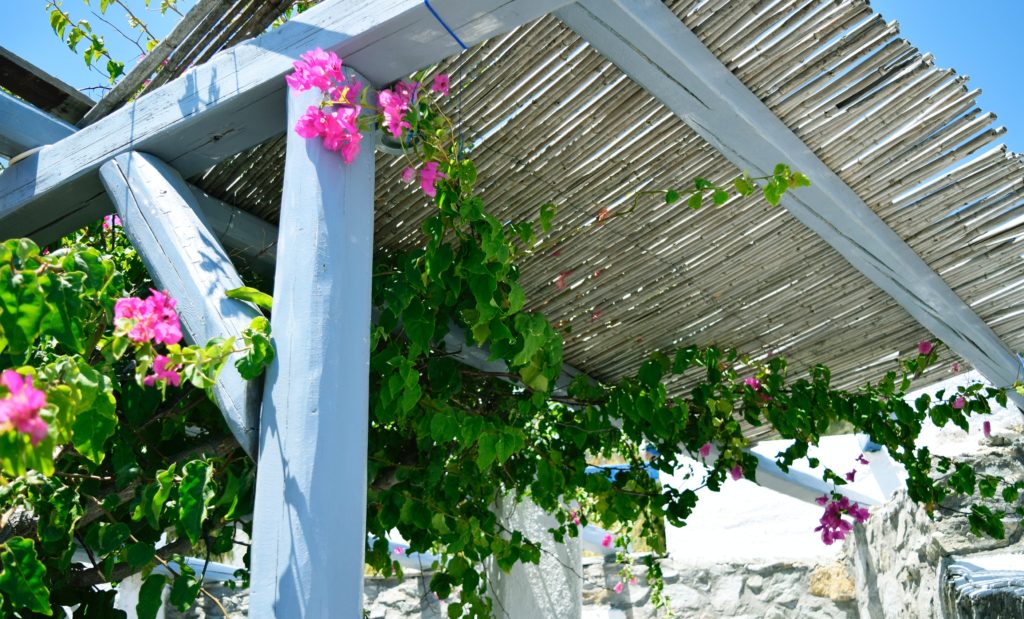 The benefits of this arrangement are mutual for both travellers and their hosts.
1. Airbnb in Thassos – Lower prices
First of all, the prices of an Airbnb property are obviously low in comparison to a hotel or villa. This is especially true if travellers are booking in as a big group, as prices are calculated per day and not per person.
2. Airbnb in Thassos – Wide Selection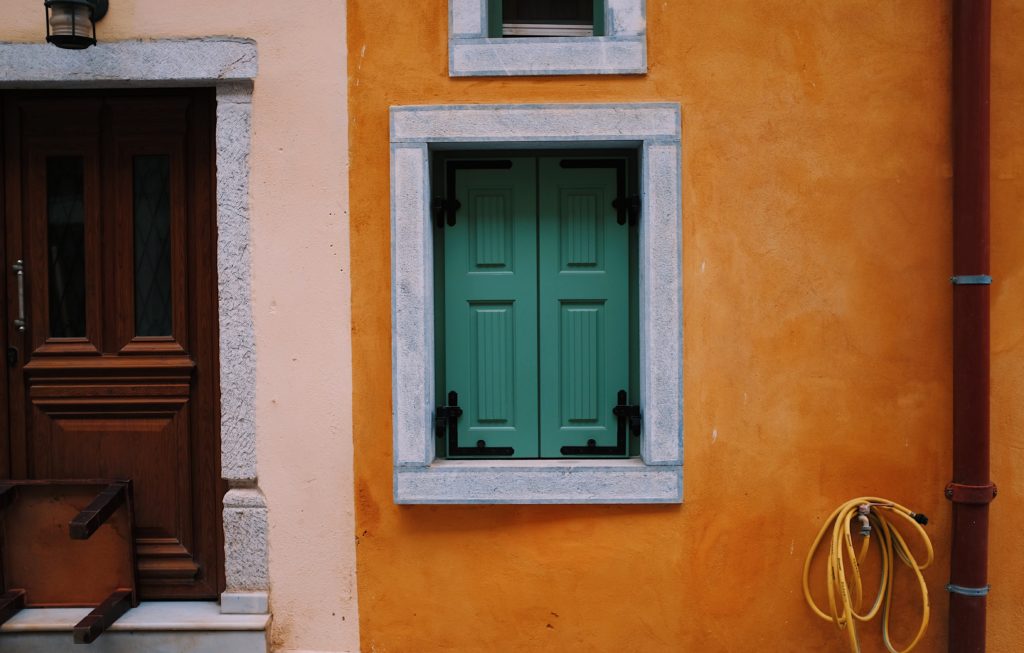 A traveller can choose from a wide range of accommodation options. The following options are available:
– entire apartment /house /villa
– private room in a house with shared kitchen /bathroom depending on the property
– shared room (sleep in a bed or sofa in a shared room sharing all the rest of the facilities as well)
However, the most interesting thing about Airbnb is that there are also some unusual types of accommodation on offer. In many countries, as well as in normal homes, you can choose to sleep in a tree house, bubble house or even in a yacht! Definitely a life experience not to miss!
3. Airbnb in Thassos – Flexibility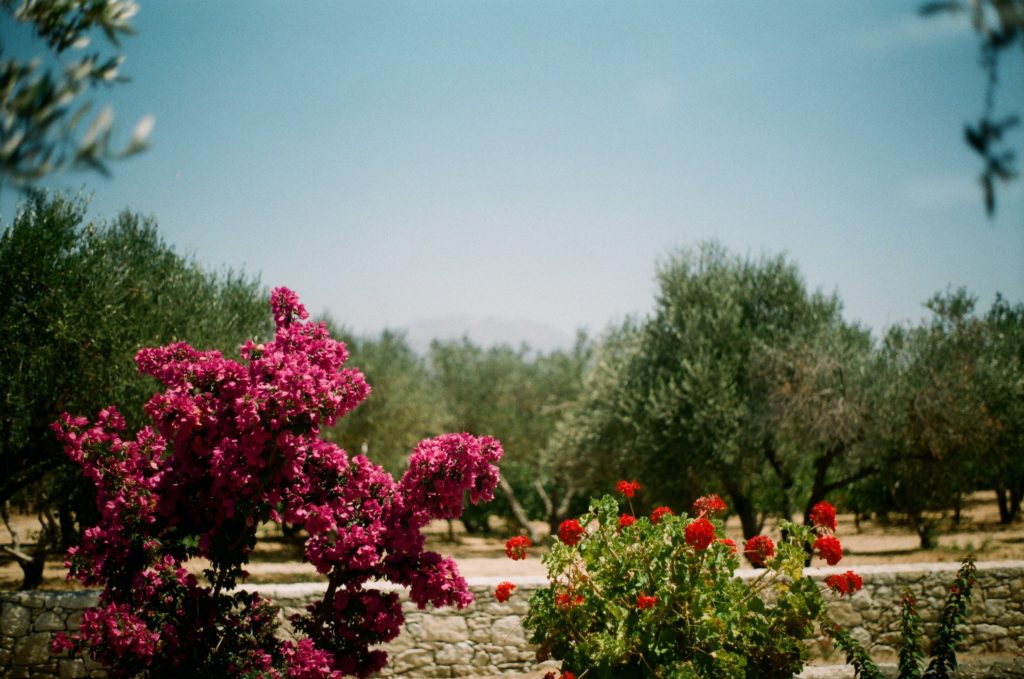 Flexibility is another of Airbnb's great advantages. Hosts usually greet their guests at check-in. From then on, there is no housekeeping required nor room service provided. In some cases, the host doesn't actually meet his guests at all. In such cases, the accommodation has an automatic entrance door with a PIN code and instructions for its operation are provided by email prior to guests' arrival. What a relaxing and comfortable way to start your holiday!
Airbnb gives guests the opportunity to enjoy total privacy: they can relax, cook on their own in the kitchen, prepare meals and behave like they are "the owners" of the property.
4. Airbnb in Thassos – Meet the locals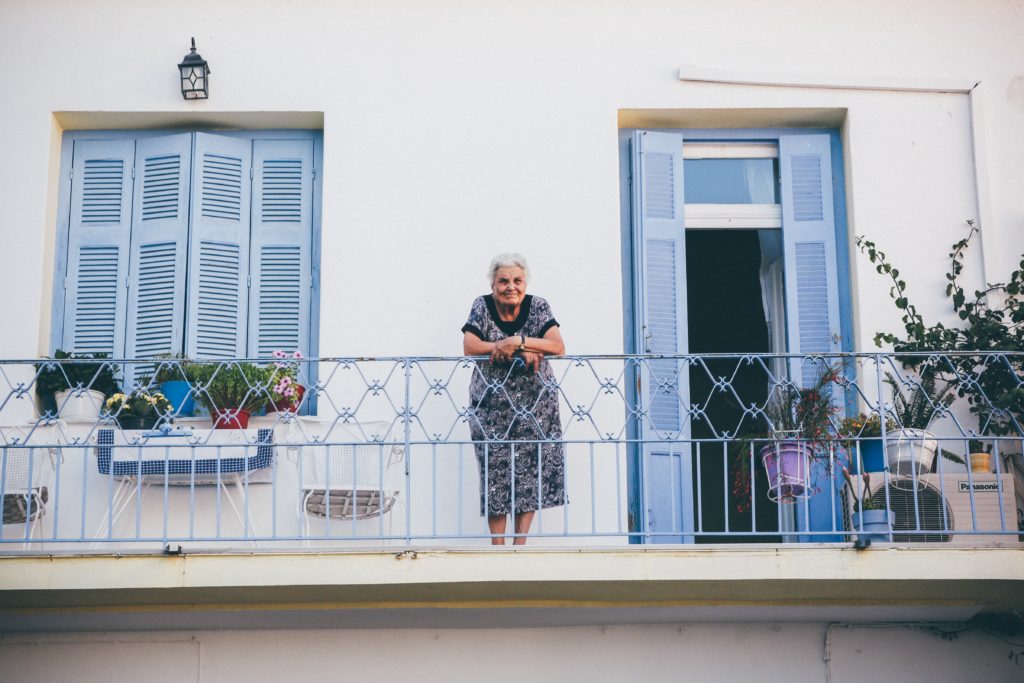 The biggest gain, in the true spirit of Airbnb, is to be had in meeting new and interesting people from across the world who are genuinely just happy to have a friendly place to stay! Airbnb is not just a booking platform for accommodation seekers but a communication and interaction tool among people with the same interests and experiences. It's the best solution to gain local knowledge and get insiders' tips for places to explore during your holidays!
5. Honest reviews for the host and the visitor
Last but not least, what we love about Airbnb is the fact that at the end of their visit, guests can leave a review regarding their stay and the host has, in turn, the opportunity to assess guests with regards to their cleanliness, how they treated the property and also how they respected its rules. Direct contact is something that is not permitted between accommodation owners and their clients – they can only comment on the review forum.
6. Benefit from a property as host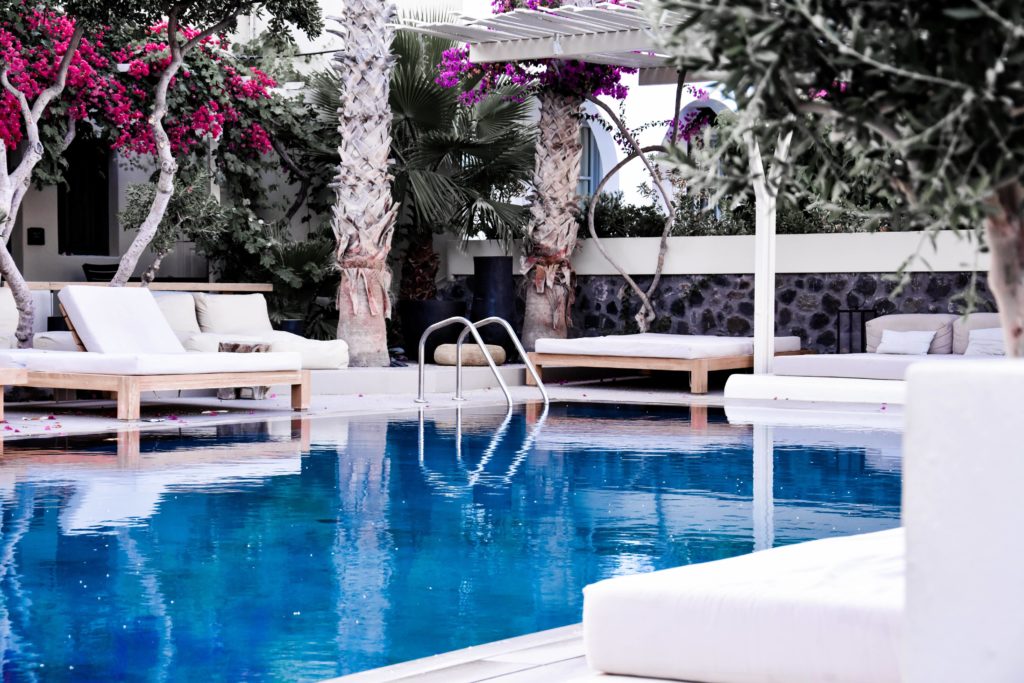 For many, Airbnb brings in an important secondary income. While people with many properties can't afford the high maintenance costs or can't sell all their rooms at profitable prices, Airbnb can offer them a small income to cope with the costs.
Booking a property via Airbnb: is it easy?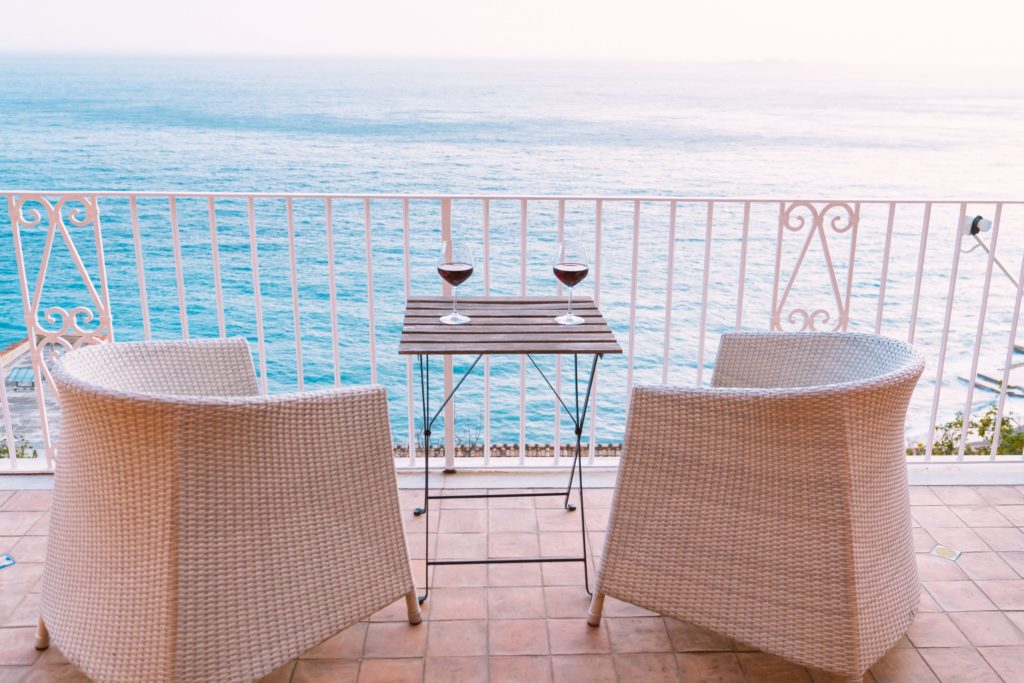 The process of booking is straight forward. Guests can do it all online through their preferred browser or use a dedicated app from Airbnb. This works both ways: as a host, you can have the app on your smart phone in order to spot new bookings as they pop up – either by text or "in app" alert.
When a guest makes a booking, they have to conform to particular settings criteria. For example, it might be that they need to produce positive reviews from other hosts regarding any of their previous stays. Also, if they are visiting from aboard, that their ID is accredited through the site's guest listings with supporting passport/ID details. All of these things are designed to give everyone a sense of confidence about the process. Once you are happy with the details provided in the initial enquiry, it's only a matter of making and receiving a confirmation of the booking.
After the reservation is confirmed, communication between the host and guests takes place directly through the app. Much like a regular hotel, a stated check-in time is provided to the guest by the host for the day of their arrival. Guests are then welcome to ask further, more specific questions relating to the nature of their visit.
Guests are charged in advance with a set, nightly room fee based on the duration of their stay. An additional cleaning charge is set, optionally, by the host. These fees are then retained temporarily by Airbnb and are only released for payment to the host once the guest has arrived or, more usually, a few days after they check out. The Airbnb app itself is well structured in its layout and provides easy access to all the information relating to bookings and payments as well as including helpful hints on how to best attract more guests to your home as host.
Airbnb in Thassos – Check-in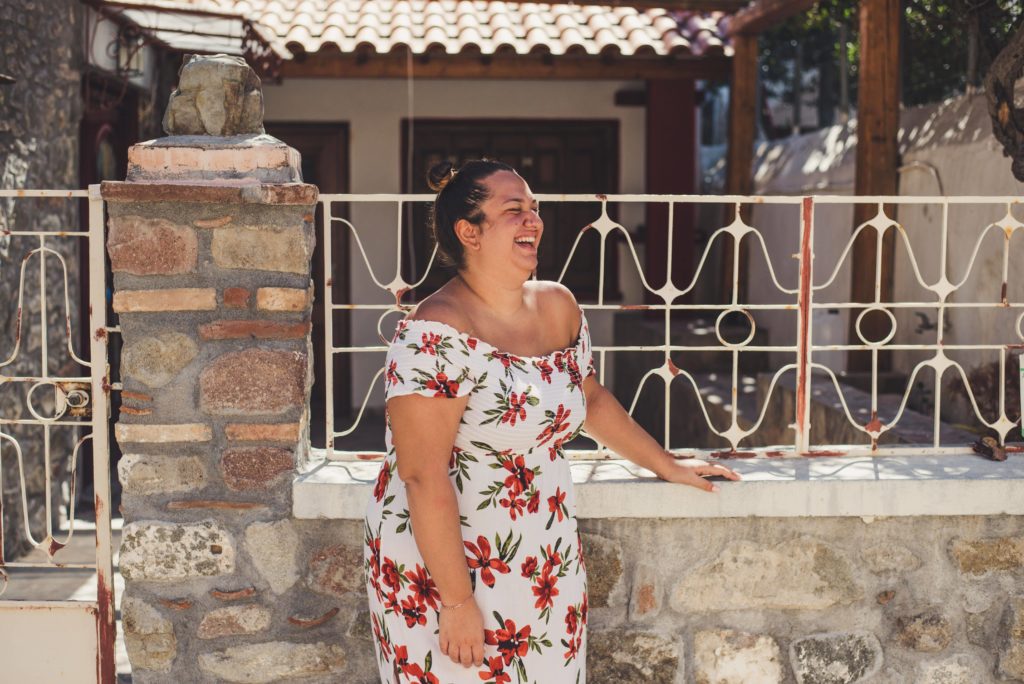 On check-in day, an agreed time is arranged to meet at the property. In some instances, this can be done remotely with guests using a PIN code or being directed to a "key box", etc.
However, if the host is resident within the property, it is usual for them to meet and greet their guest/s at the door. It is always helpful if they have a "welcome pack" ready for guests which includes useful information to do with the property.
House rules should be stated in the welcome pack and adhered to by guests. Meeting the guests in a warm and friendly manner is paramount to the entire success of hosting on Airbnb as every little detail will be taken into account and rated on a scale of one to five.
After welcoming the guest/s, a tour of the room/area and the common areas of the house should be given by the host. Once all the formal introductions are over, it's just a matter of guests settling in and the hosts, in cases of shared accommodation, getting used to having other people in their home.
Come check-out day, a set check-out time will be set by the owners which leaves them sufficient time to prepare for any new guests who may be checking-in later that day. This should allow adequate time for the cleaning of the room/area and changing of all the of the linen and towels necessary for the room/area to be spotless and fresh again for the next guest.  A small deposit from the guests is held for up to 14 days after check-out just in case any damage has been incurred during the stay.
Airbnb in Thassos – Check-out
Once the check-out is complete, an auto-generated message is sent to both guest and host asking them to provide a review of the stay and their mutual experiences. Neither party is aware of the content of the other's review until such time as they are posted on the Airbnb site. Payment is then processed and is paid directly into the nominated bank account of the host. Invoices of payments are freely available within the app issued by Airbnb.
Over time, reviews are logged and provide a status check for future guests to view before making any booking. If sufficient 5 star reviews, along with quality criteria, are met by the host, after a year, they will be upgraded to "Super Host" status on the Airbnb site. This is a truly valuable asset in securing even higher numbers of bookings for a property.
Airbnb in Thassos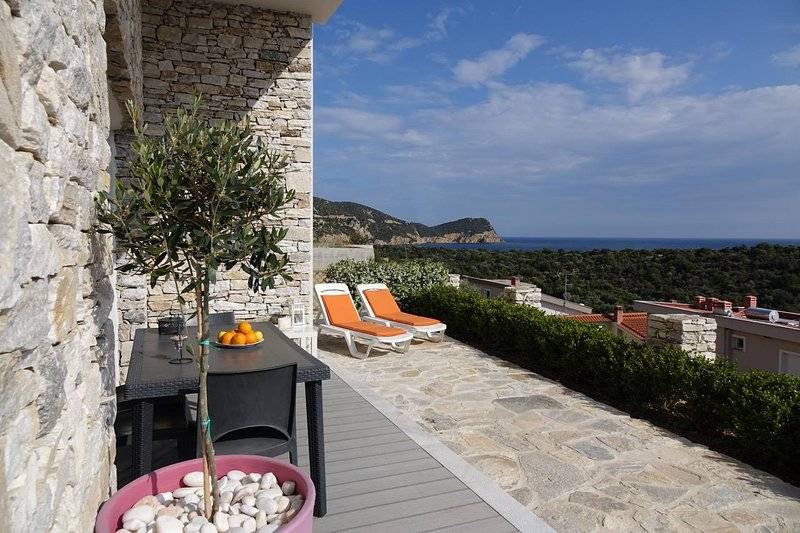 In Thassos there are more than 300 properties listed. Apart from in well known villages like Potos, Limenaria, Limenas, Golden Beach and Skala Potamia, many properties are located in mountain villages like Theologos, Agios Georgios, Kazaviti and even Kastro. The average price per night is 91 Euros in May and June and 110 Euros during high season July and August. Most of the properties are entire houses/villas, while visitors can also find shared rooms and rooms in hotels. For more information visit https://www.airbnb.gr/s/Thasos-Greece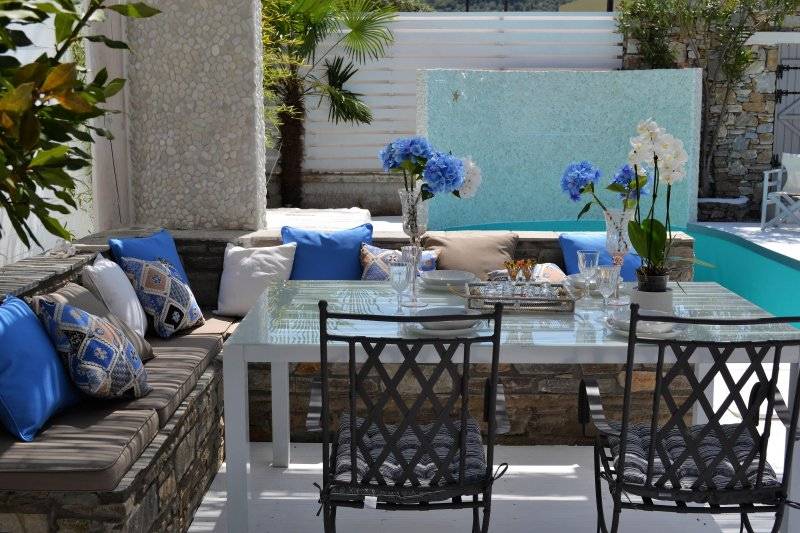 Have you ever tried an Airbnb stay? If yes, would you advise someone else to try it?
Do you prefer an Airbnb accommodation or a hotel for your holidays?
Enjoy your stay in Thassos,
Potos Car Rentals Team