Thassos "the Emerald Island" of the Aegean Sea has, apart from its natural beauty and the warm hospitality of the locals, some excellent accommodation options to offer.
In the "jungle" of the internet a visitor can find hundreds of hotels, villas, apartments, studios and rooms of all price ranges and to suit all tastes. Accommodation units can be found not only in the capital Limenas (Thassos Town) but almost in all resorts. Some of the most popular places to stay in Thassos are Potos, Limenaria, Golden Beach, Skala Potamia, Limenas, Skala Rachoni and Skala Prinos.
Each location has its own beauty and differs from the others in terms of prices, infrastructures, night life, nearby activities and tranquility. For example while Potos is popular among young travellers or families with teenagers for its vibrant night life, Golden Beach is appealing for families and couples due to its fine shallow beach.
Furthermore, the type of accommodation varies as well. Visitors can find anything from luxury resorts, small family run guest houses/hotels to traditional cottage houses and cosy rooms. It's a fact that many of them have been newly built or recently renovated – with the top selections, of course, having seafront locations.
Although Thassos is not famed for its luxury properties, the island has some excellent five – star hotels on offer which can satisfy even the most demanding visitor.
Here we have listed the Top luxury hotels in Thassos based on the latest guest reviews from the best known internet portals like Google and TripAdvisor.
Correct as at February 2020:  Category 5 stars hotels in Thassos
Alexandra Golden Thassos Boutique Hotel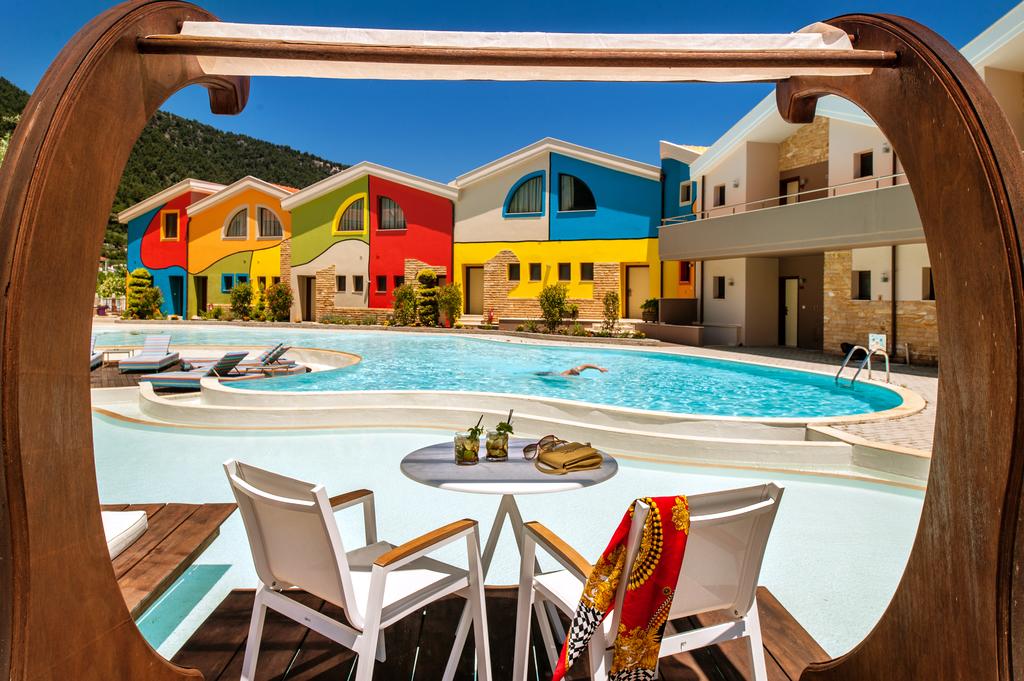 This adult-only 5 star boutique hotel makes an impression with its original and colourful decoration. It is characterized as having a contemporary elegance and is located in the best reviewed location of the island Golden Beach! The two pools with Jacuzzi just a few steps away from the beach will ensure you have easy access to the water and its therapeutic properties.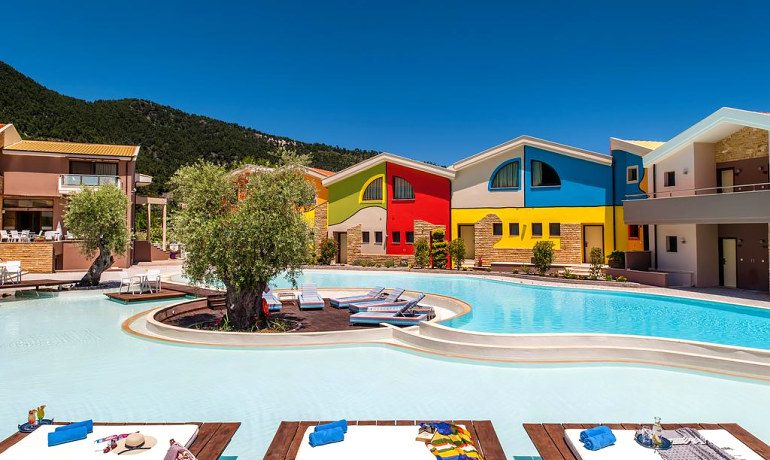 The hotel provides a large selection of suites with private pools, terraces with tasteful décor and stunning views of the Aegean Sea. Two restaurants and the main beach bar invite you to explore the local cuisine. Emphasis is given to the quality of food and service.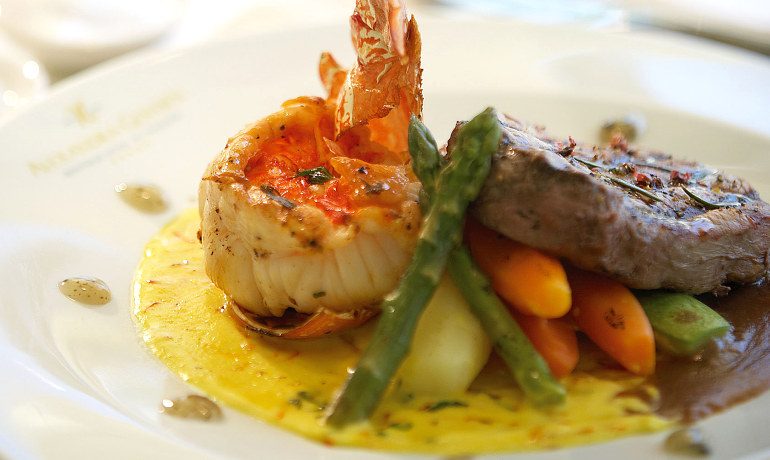 The Golden Wellness Spa Centre completes the luxury experience.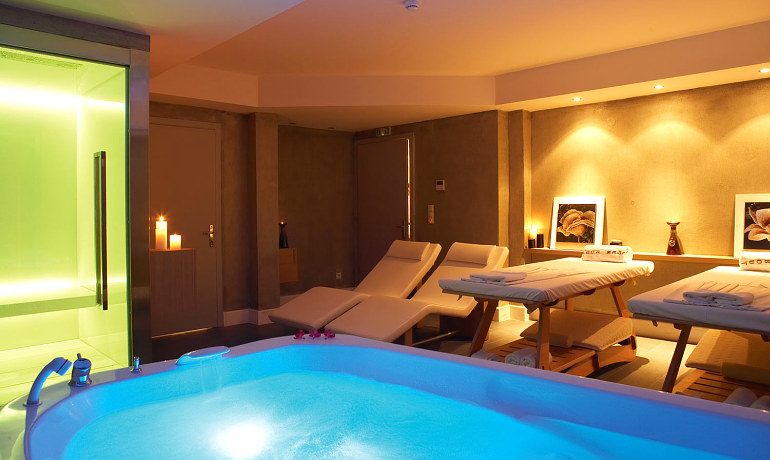 Royal Paradise Beach Resort & Spa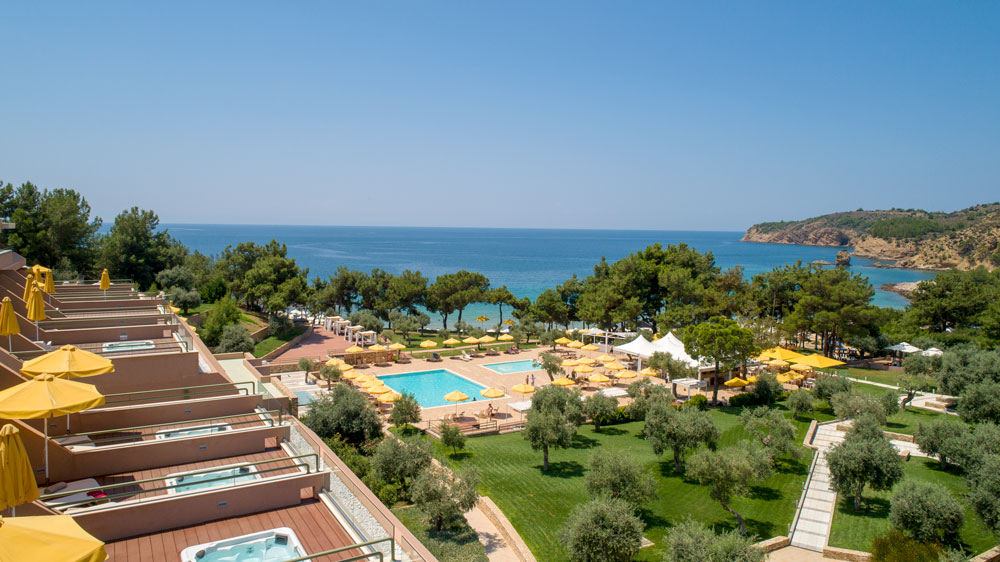 The new five-star beachfront hotel Royal Paradise promises as its name suggests a Royal stay! It is located in the southern part of Thassos in an area called "Rosogremos", famous for its sandy beach with emerald clear waters and not far away from the bustling centre of Potos.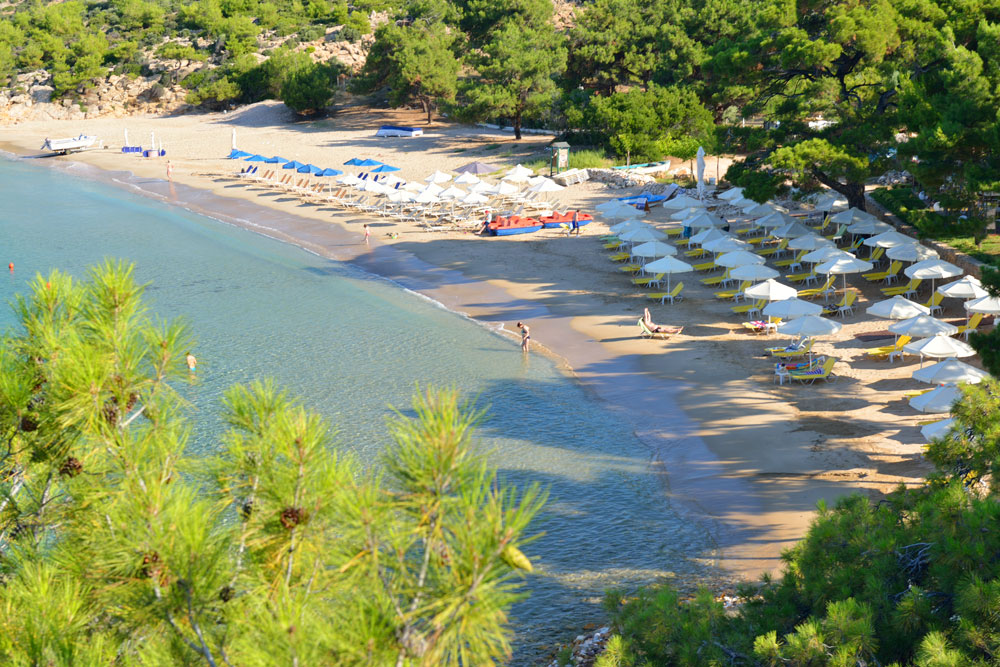 The luxury wooden room interiors combined with their earthy colours are in complete harmony with the stunning surroundings: an abundance of pine and olive trees – a typical Thassian landscape.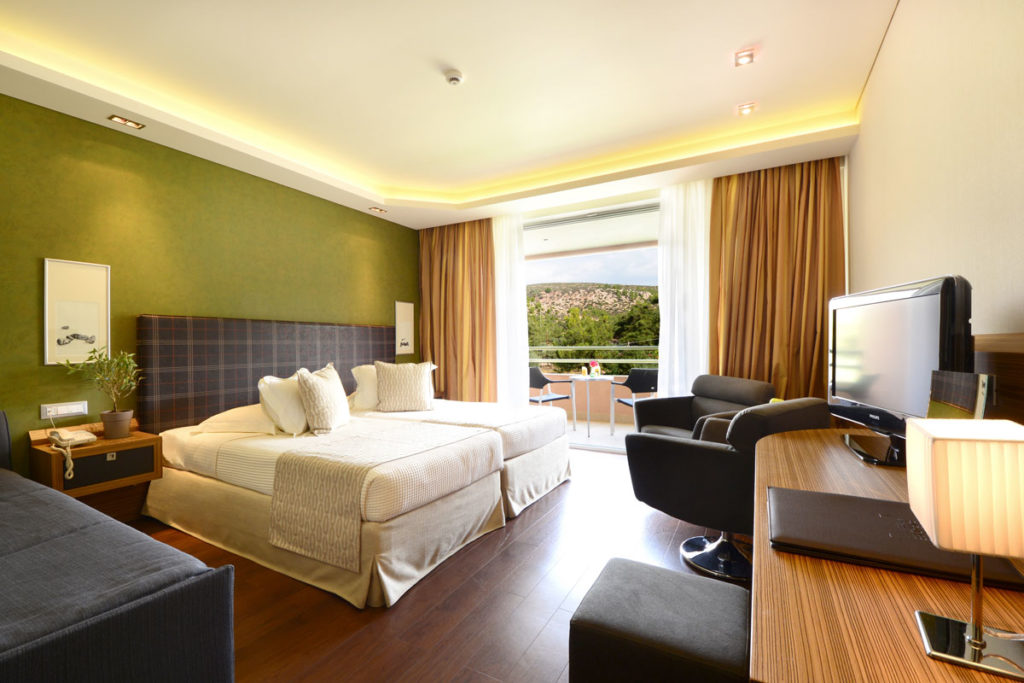 Highlights are definitely the Deluxe and V.I.P suites with their own outdoor private Jacuzzis! An excellent accommodation option for either couples, families, group of friends or solo travelers!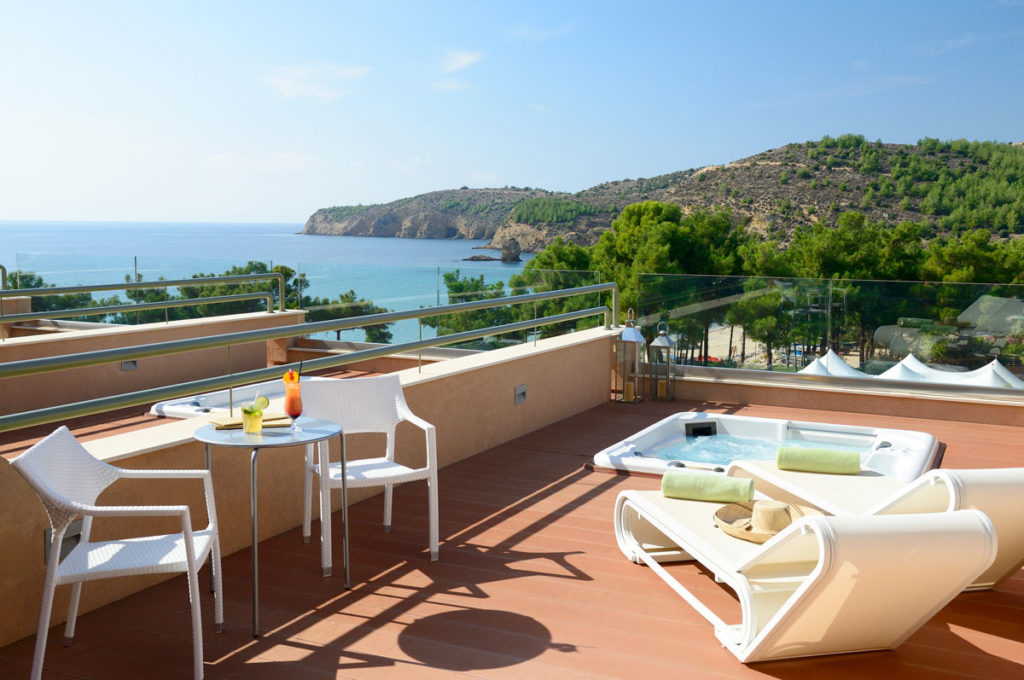 An a la carte/gourmet restaurant, a pool bar, a beach bar and lobby bar in addition to room service, will cater for even the most demanding palate. Sport facilities such as a tennis court and gym-fitness room are also available. Last but not least, the Royal Spa provides an indoor heated pool, sauna and Jacuzzi as well as offering all the classic treatments.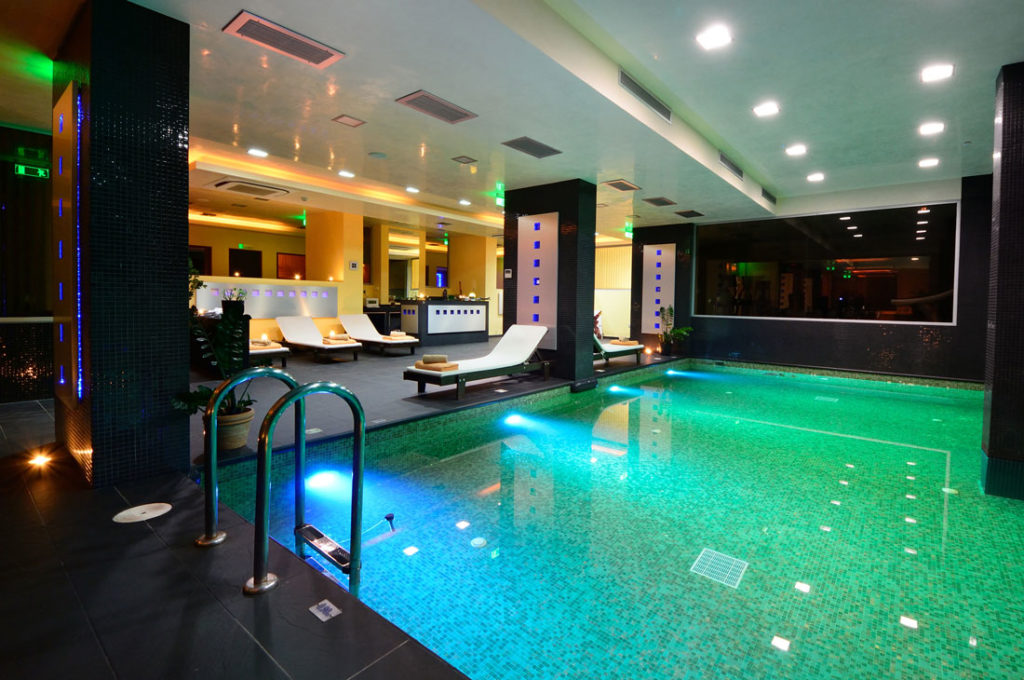 Thassos Grand Resort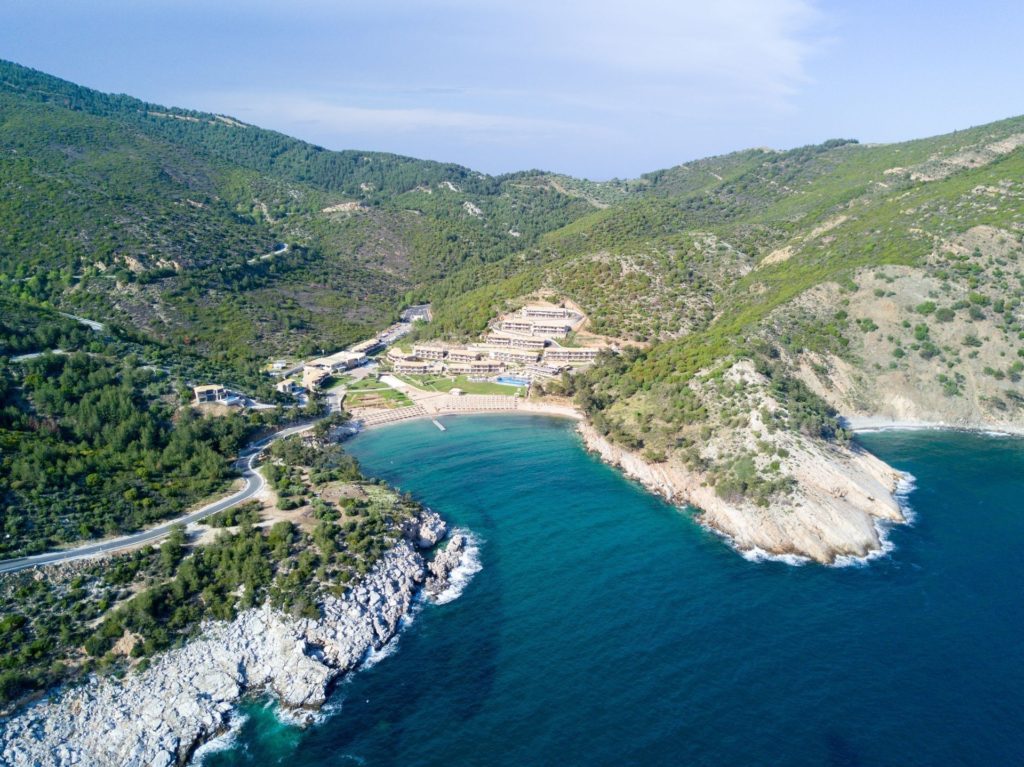 Thassos Grand Resort is the newest 5 star resort built on the east side of Thassos in an area called "Agios Ioannis" (name taken from the bay). The famous peninsula Aliki with its archeological site and beachfront taverns is located nearby.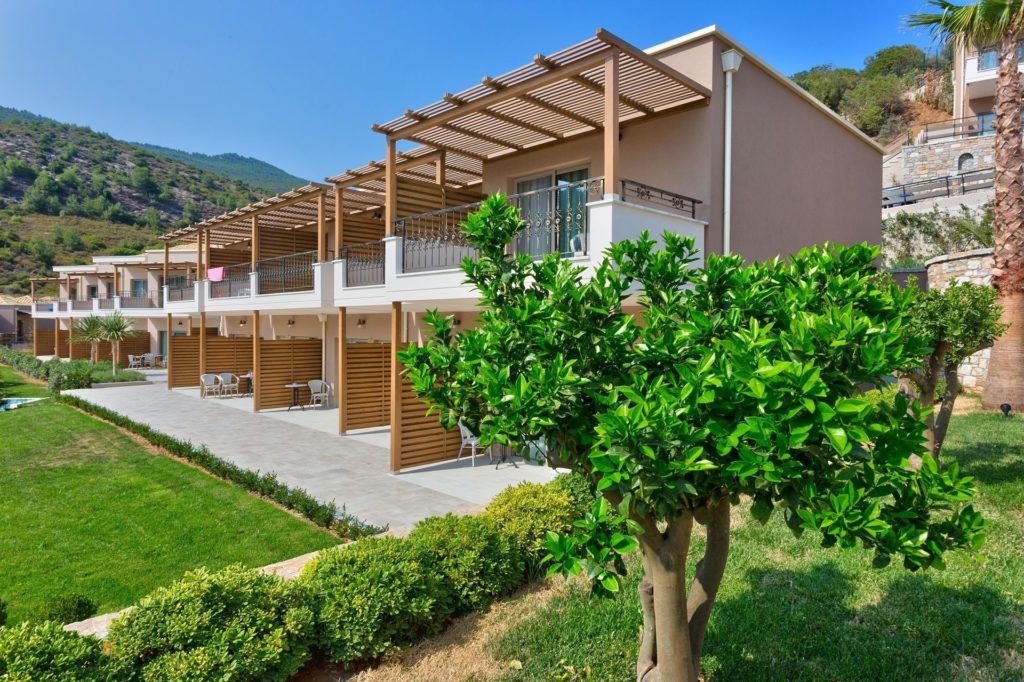 This place is ideal for those seeking the perfect hideaway during their holidays. As well as a private beach, the hotel has two swimming pools, the largest of which can be heated during cooler seasons.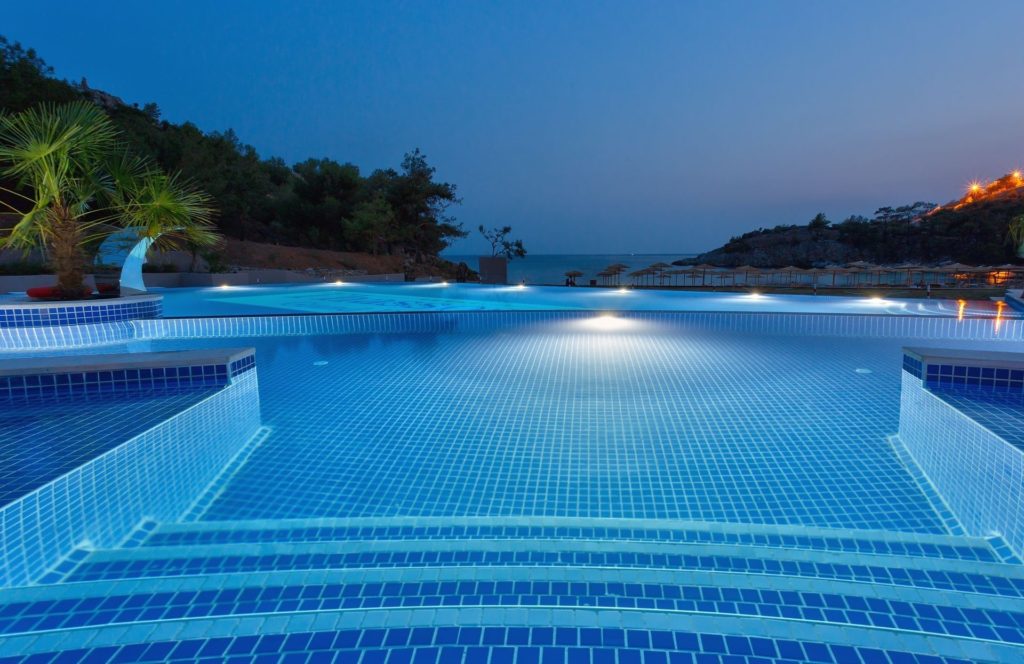 The complex includes two restaurants and two beach bars orientated towards Mediterranean and Greek tastes.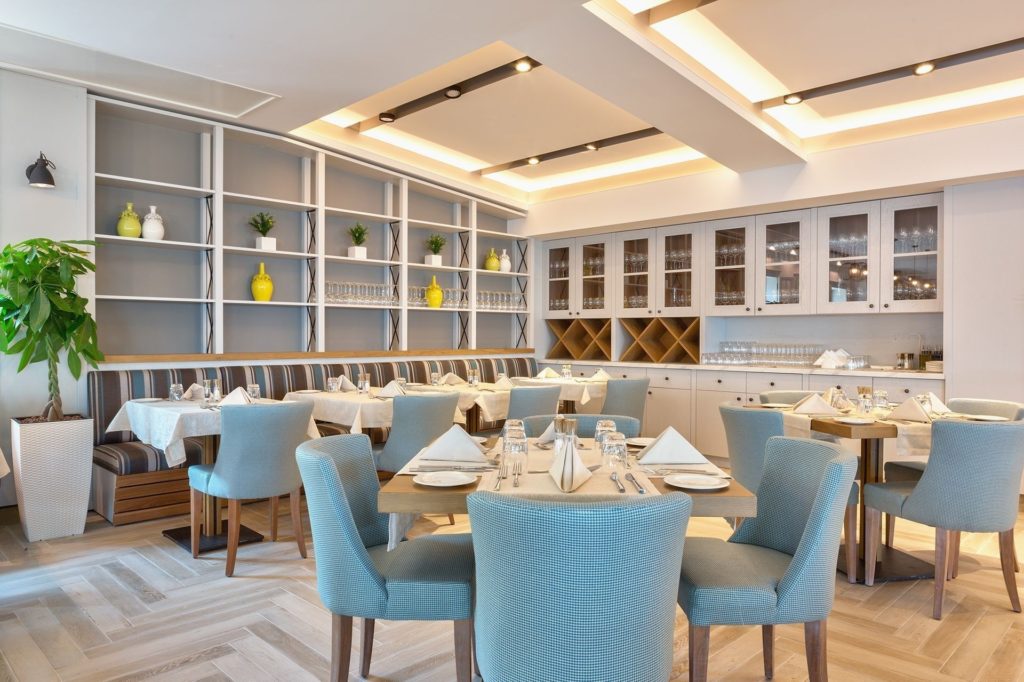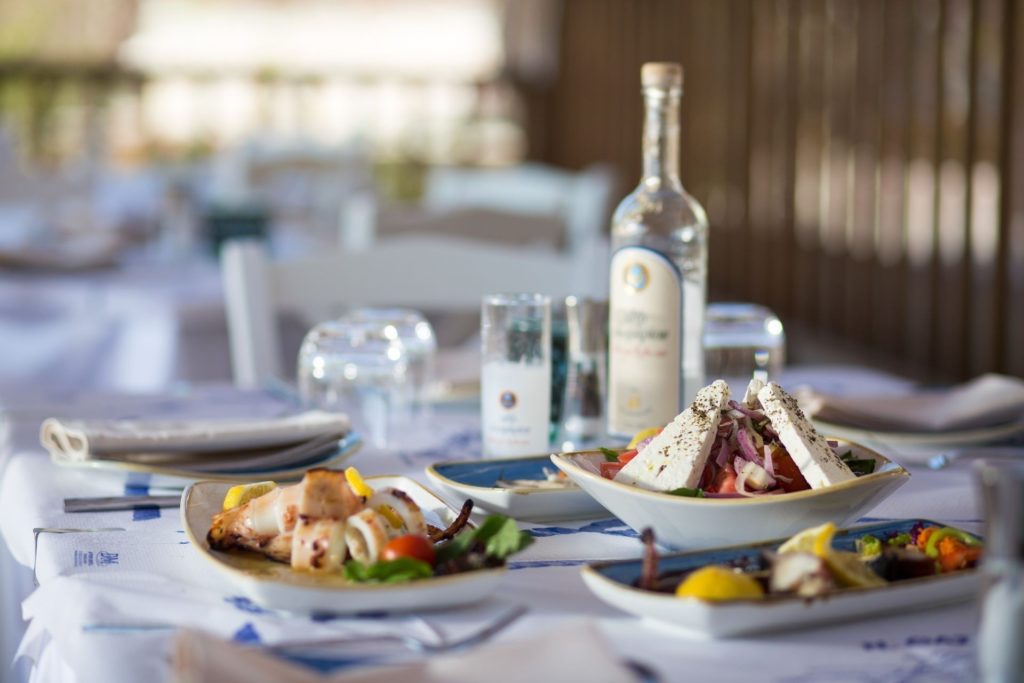 The rich entertainment and animation programme makes the hotel an excellent choice among families with small children as the hotel even offers water sports!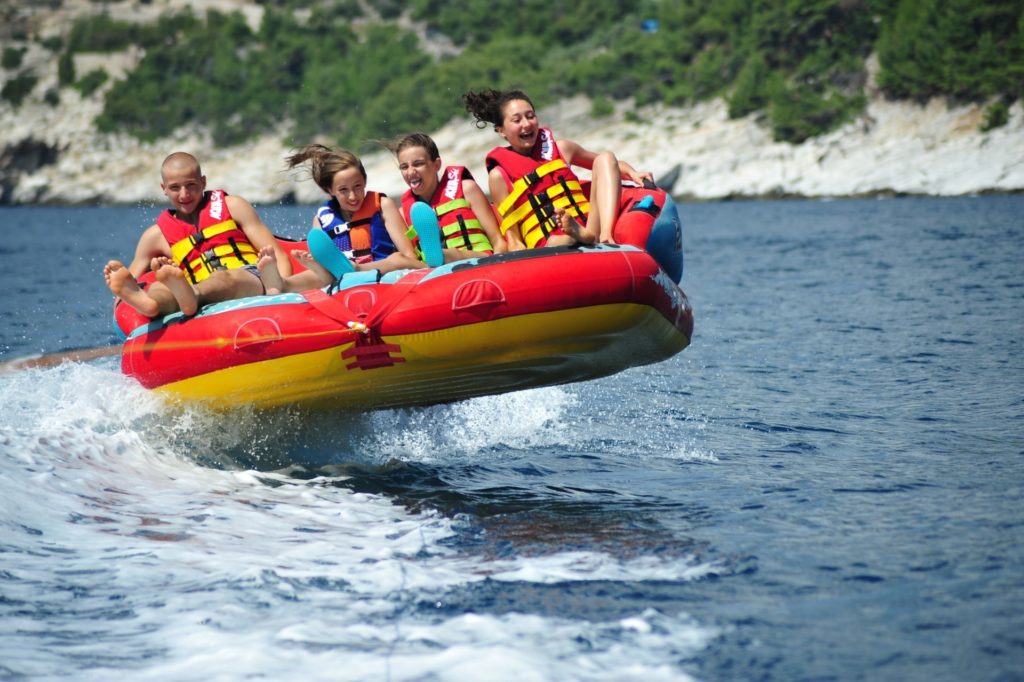 Last but not least, Asteria Spa provides you with relaxing and unforgettable moments whilst your children are happily occupied with their activities.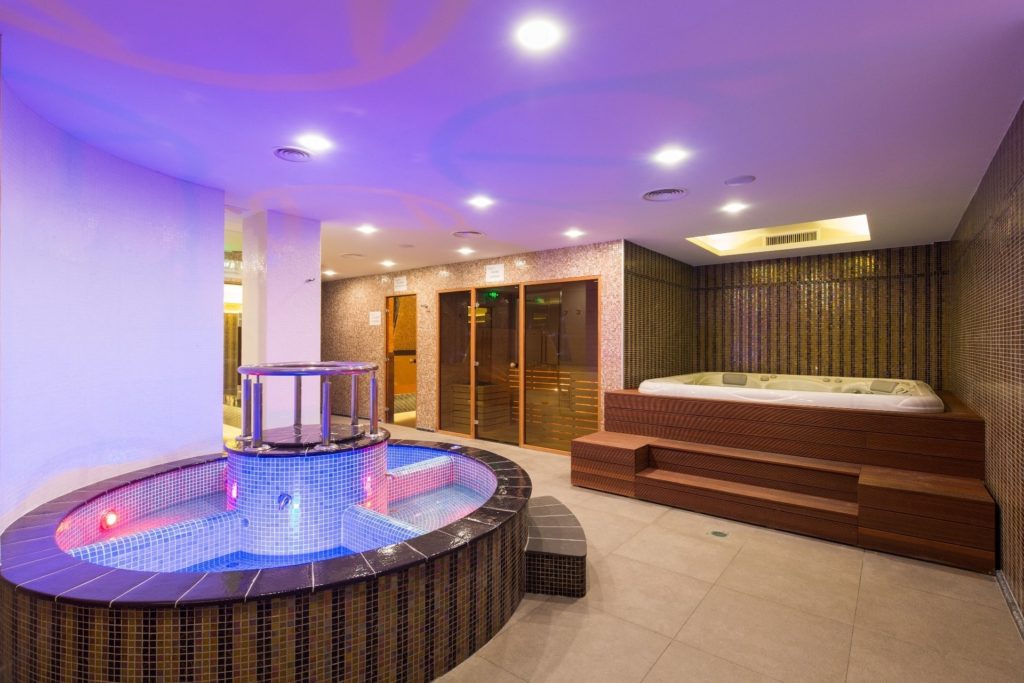 Remarkable archaeological sites can also be found in the area of the resort just a few steps away from the beach.
Ilio Mare Seaside Resort Hotel Thassos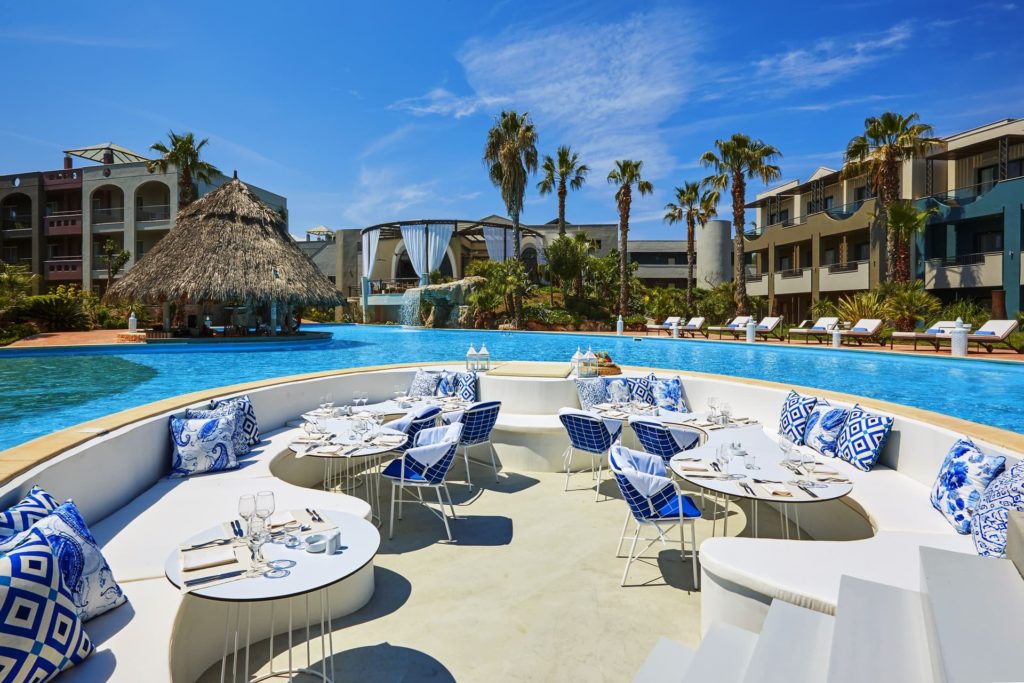 The luxury Ilio Mare Resort at Dassilio in Skala Prinou on the North west coast, is very close to Skala Prinos port – the main port connecting Thassos and Kavala City on the mainland.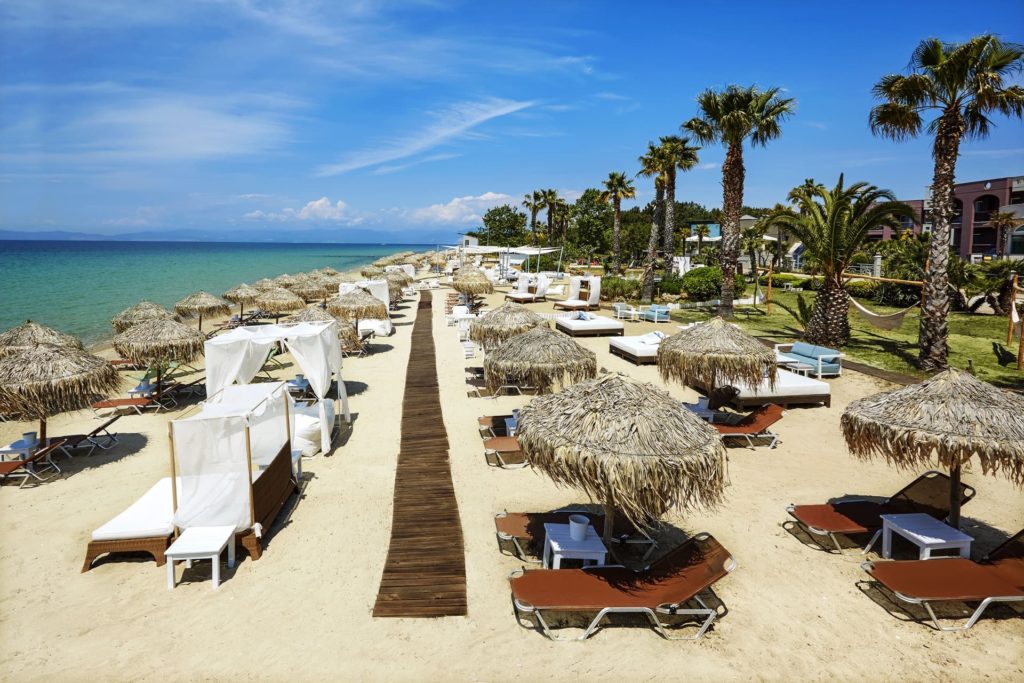 The beautiful palm trees give the resort an exotic vibe and together with the excellent facilities, promise a luxury stay for families with children, honeymooners and couples.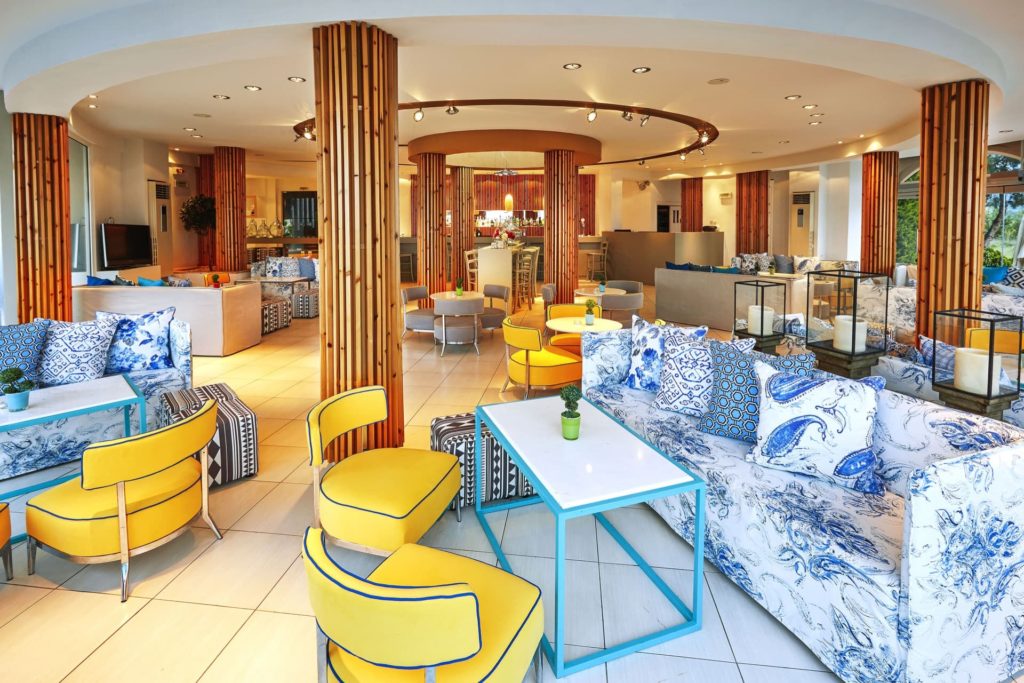 The resort has 2 restaurants, 3 bars, a wellness centre and a rich activities programme which includes scuba diving, horse riding, sea kayaking and children's activities. For sport lovers, there is a beach – volley court and tennis court available. Weddings and conferences can be hosted in the resort.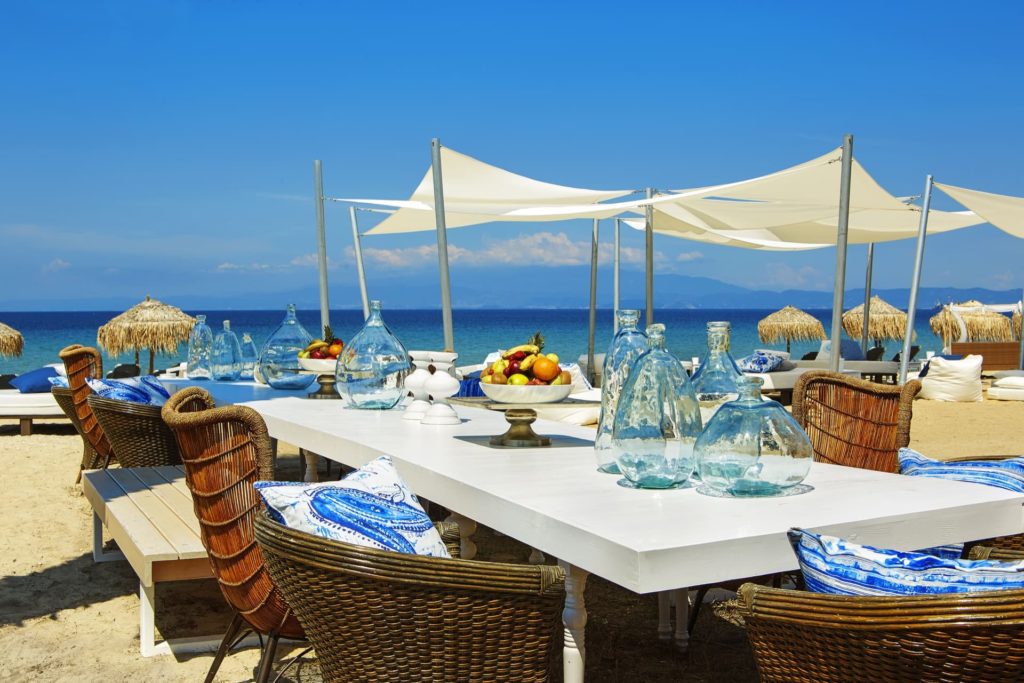 Do you have a favourite hotel in Thassos? Have you visited/booked any from the above? Please don't forget to share your thoughts and let us know by commenting below!
We wish you a wonderful stay in Thassos!
Potos Car Rentals Team