Holiday in Thassos in May: If you choose to visit Thassos in May you are in for a wonderful experience.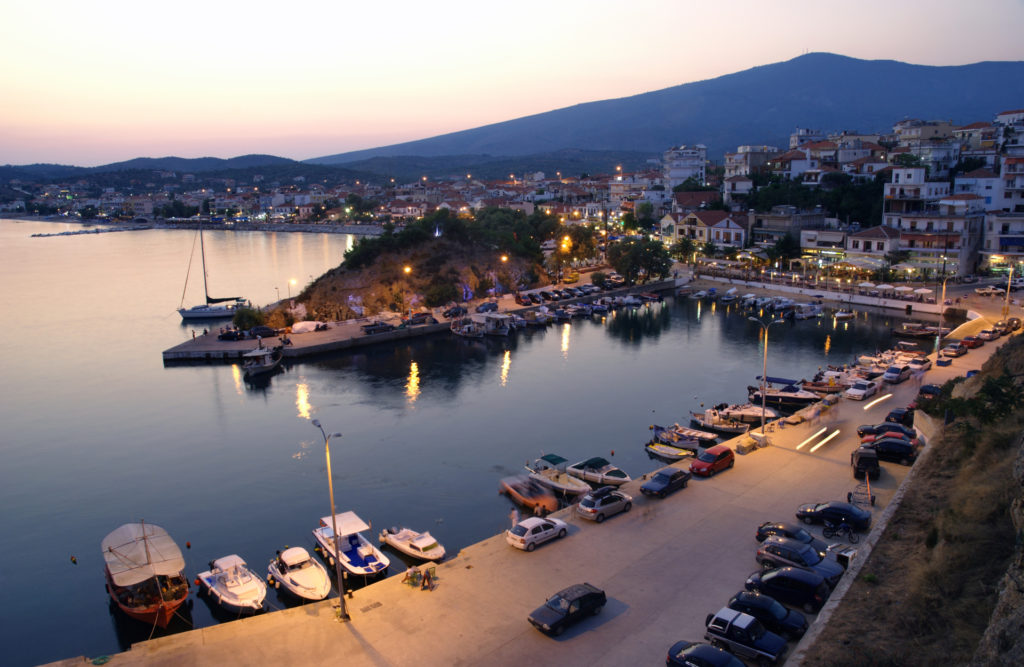 The weather is perfect and it compares to a good British summer with average temperatures around 21ºC/70ºF cooling a little in the evenings which allows for a good night's sleep, a light jacket is recommended when sitting outside especially if you are by the sea or a swimming pool. The average rainfall is 6.82cm however there is no need to worry as there is always plenty to do on a rainy day on Thassos.
Holiday in Thassos in May – find cheap deals for accommodation & car hire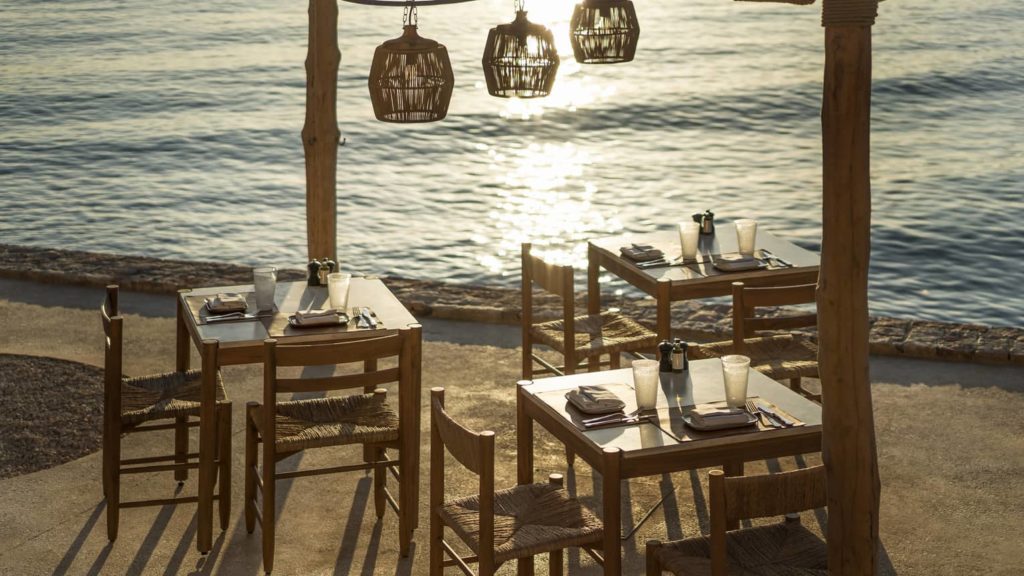 The whole island spends the last few weeks in April getting everything ready to receive its first visitors in May and due to it being the beginning of the season you will have no problems with accommodation availability anywhere on the island.  Eating out at one of the many restaurants or tavernas couldn't be easier, there is no need to book a table in advance and you will find the pace of life very relaxing and stress free, just ideal for an early summer holiday.
Cheap Car hire Thassos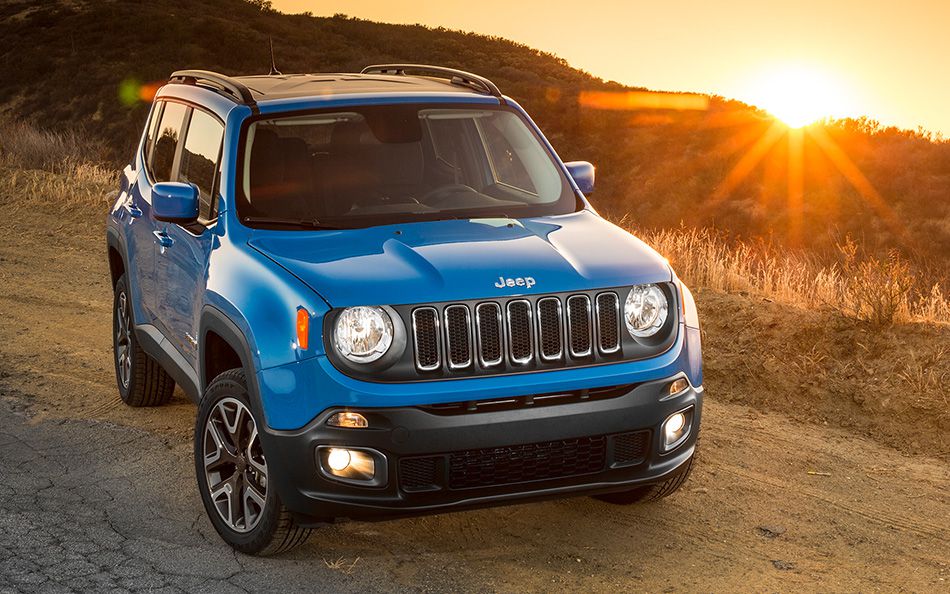 The pleasant warm climate, low volume of traffic and competitively priced vehicle hire from Potos Car Rentals in May offers you the perfect opportunity to drive a vehicle in comfort around the island and visit the numerous towns, beach resorts and mountain villages all of which are in easy reach wherever you are based.
Holiday in Thassos in May = Serenity & calmness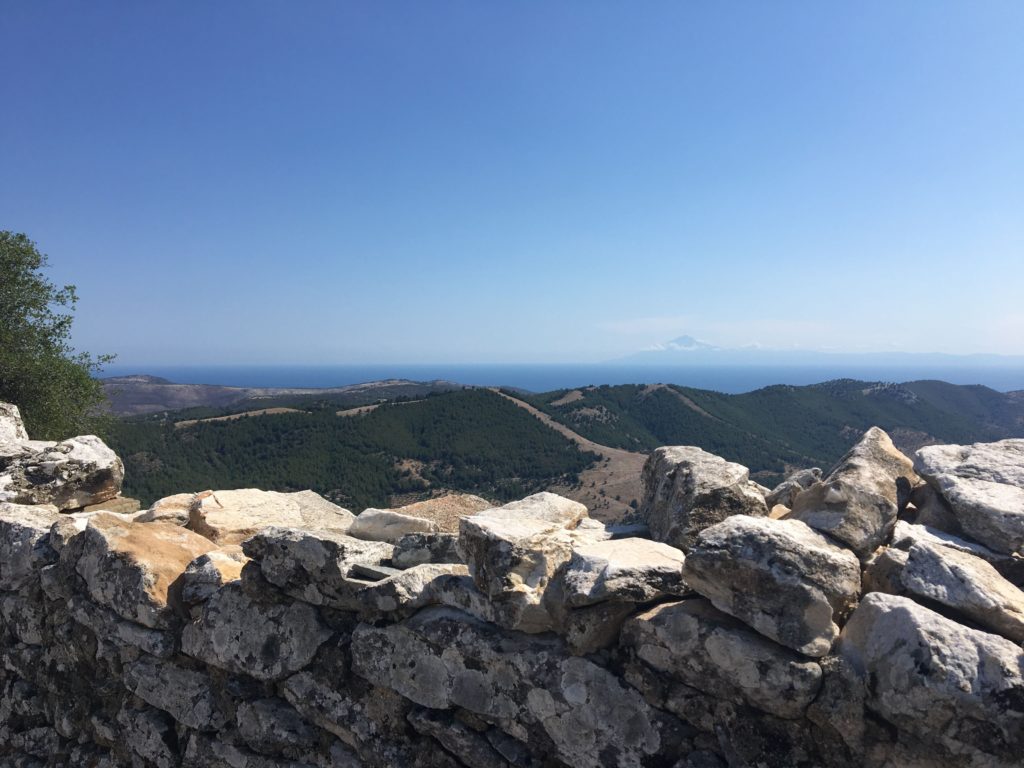 Some of the popular places to visit such as the pretty bay of Aliki with its archaeological ruins and the mountain village of Panagia with its narrow main street full of little shops are much more easily accessible at this time of the year than in high season.
On your journey wherever your destination takes you, you will notice the abundance of wild flowers and also just how green the island is with its copious amount of olive groves and its majestic pine tree forests.
For those who would like total peace and quiet Thassos in May also offers the opportunity to find a little bit of seclusion and privacy by seeking out a deserted cove or two when travelling along the islands main coastal road.
Main resort beaches are also quieter than in high season so lots of room to move about but still busy enough to offer that perfect holiday experience with plenty of beach bars offering drinks and snacks with sun beds and parasols to relax on and enjoy the views.