First of all, congratulations for choosing Thassos, the Emerald Island, as your holiday destination! The next step is to choose the resort that is best suited to your personal requirements and ensure that you make the very most of your stay on this beautiful Island.
Which resort to choose and why?
You will find that the Island has something to offer everyone, whether you are a single traveller, a couple looking for a chill out stay or a family looking to discover the best of our beaches, explore our mountain routes or get "lost in time" whilst meandering slowly through some of the tiny streets found in our traditional mountain villages in order to get a taste of the real Greek lifestyle.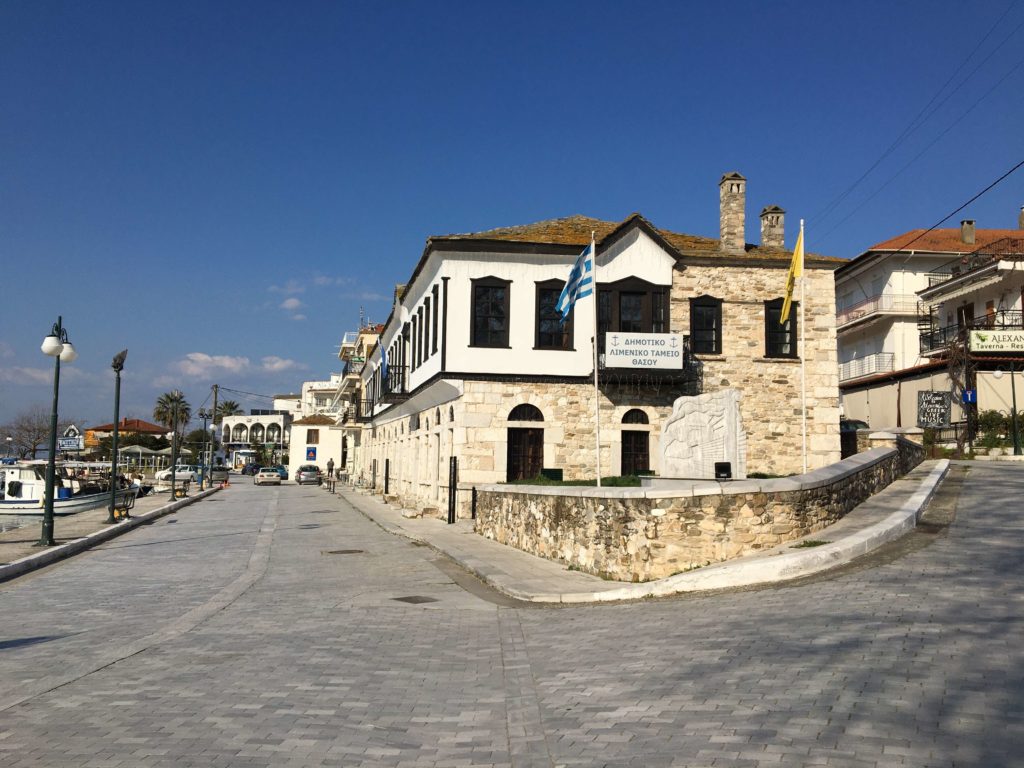 *Kalogeriko building at the old port in Limenas 
The Capital of the Island is referred to by the locals as Limenas which, in Greek means "port". There is an excellent choice of accommodation here ranging from simple rooms and studios through to small boutique hotels.
As you arrive by ferry from Keramoti, you will get your first glimpse of Thassos Town/Limenas nestled below a verdant backdrop. Set back from the water's edge, Thassos Town/Limenas offers a pedestrian street lined with tavernas and local shops. In the daytime, it has a very relaxed atmosphere as people spend their days on the beach or exploring the island then, at night, the streets become alive as people enjoy the cooler temperatures once the sun has set.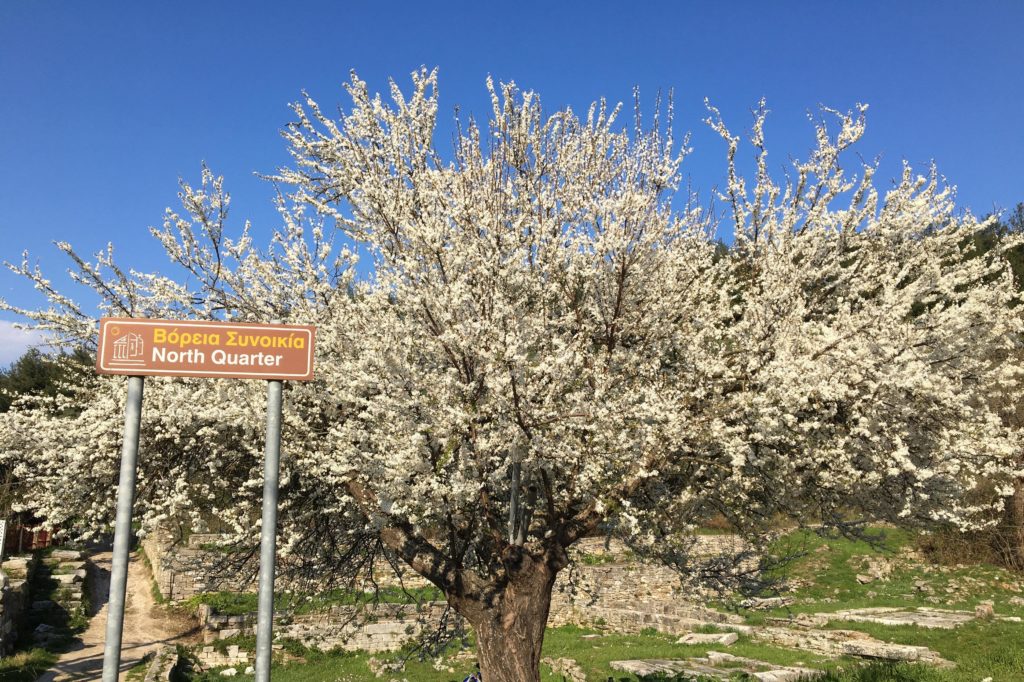 Leaving the pedestrian street behind you, you will find the Ancient Agora, or "Market Place", next to the Archeological Museum which will give you a small insight as to what life was like more than 2000 years ago!
The charming old port has a handful of tavernas and bars where you can enjoy watching the locals feverishly working on their fishing boats as they come and go with their catches of the day! A favourite spot to take in a spectacular sunset.
Feeling energetic?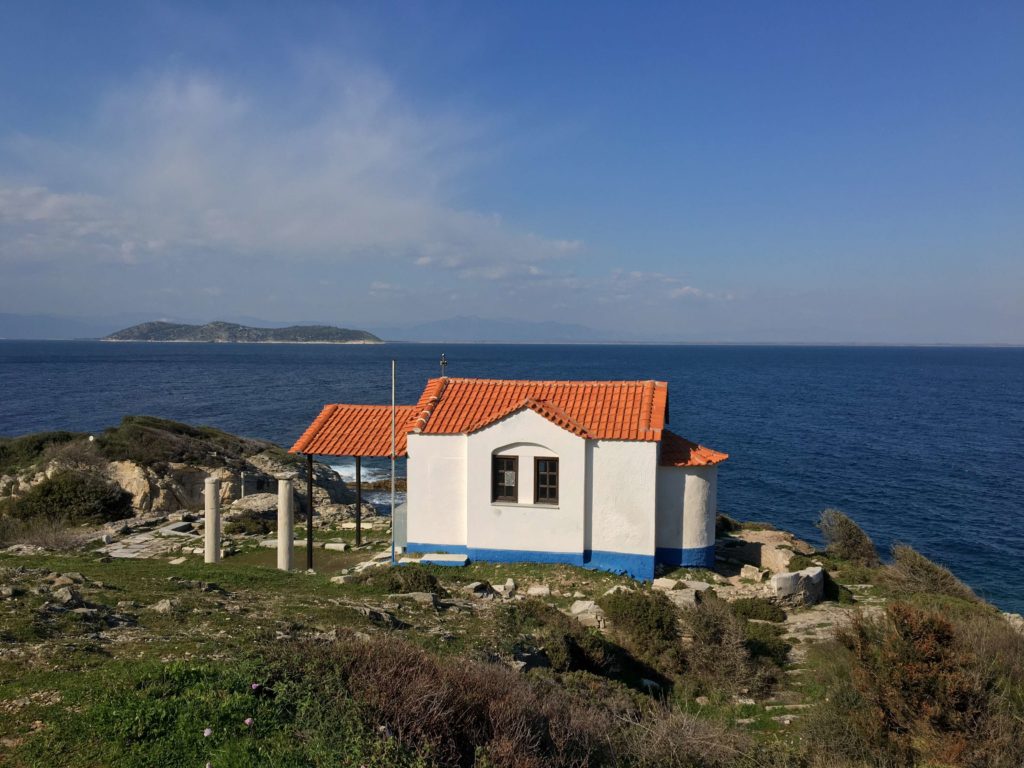 *Agioi Apostoloi Church in Limenas
Why not take in the views of the town and the turquoise colours of the Aegean from the top of the Acropolis? A walk which will take you approximately 45 minutes, it's best walked early morning or early evening to avoid the heat. Don't forget to take some water – but most importantly don't forget your camera!
Last, but not least…Not to be forgotten, is the small beach which boasts numerous cafes and tavernas to while away the days in, all offering sun loungers and umbrellas, ice cold drinks and varying snacks.
You will find our local office in the new port, directly opposite the ferries!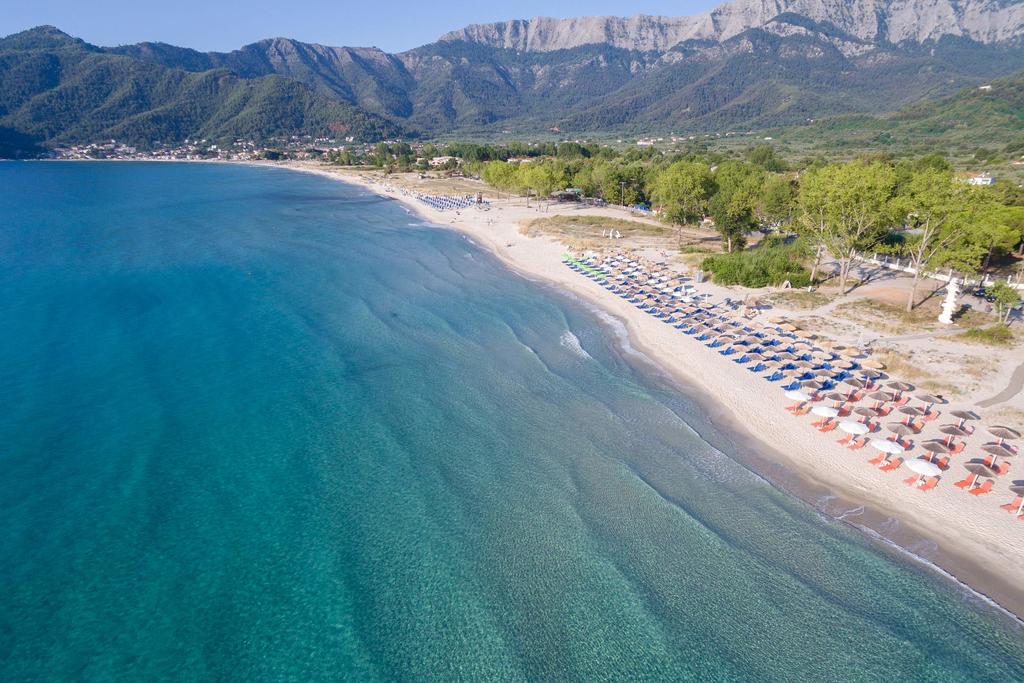 12km east of Limenas/Thassos Town, nestled at the foot of Mount Ipsarion, the highest peak of the island which stands proudly at 1204m in the height, you will find Golden Beach. As the name suggests, this resort is all about the beach. Stretching for 3.5km, the soft, golden sands with shallow waters sweep around the bay to Skala Potamia. Both are very relaxing, laid back resorts with a handful of welcoming bars and tavernas all right on the beachfront. Not to be forgotten, for the more adventurous, is the wide choice of water sports available.
Accommodation to suite all can be found here ranging from simple, self catering studios through to 5 star luxury hotels.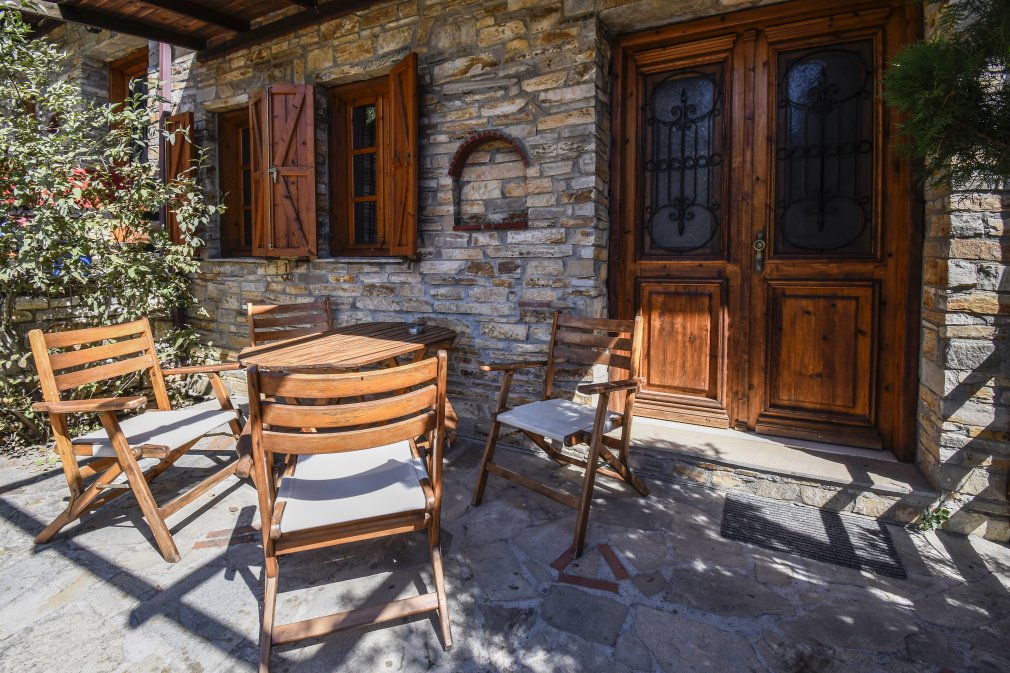 *Picture by Alexis Villas in Golden Beach
Pop into one of our local offices in Golden Beach or Skala Potamia for a chat with our friendly team!
Above the coastal resorts, tucked away in the mountains you will find the villages of Panagia and Potamia. Panagia is one of the oldest villages on the Island and in 1810 was the Island's capital. Renowned for its church, dedicated to St Mary, it celebrates it's name day on 15th August.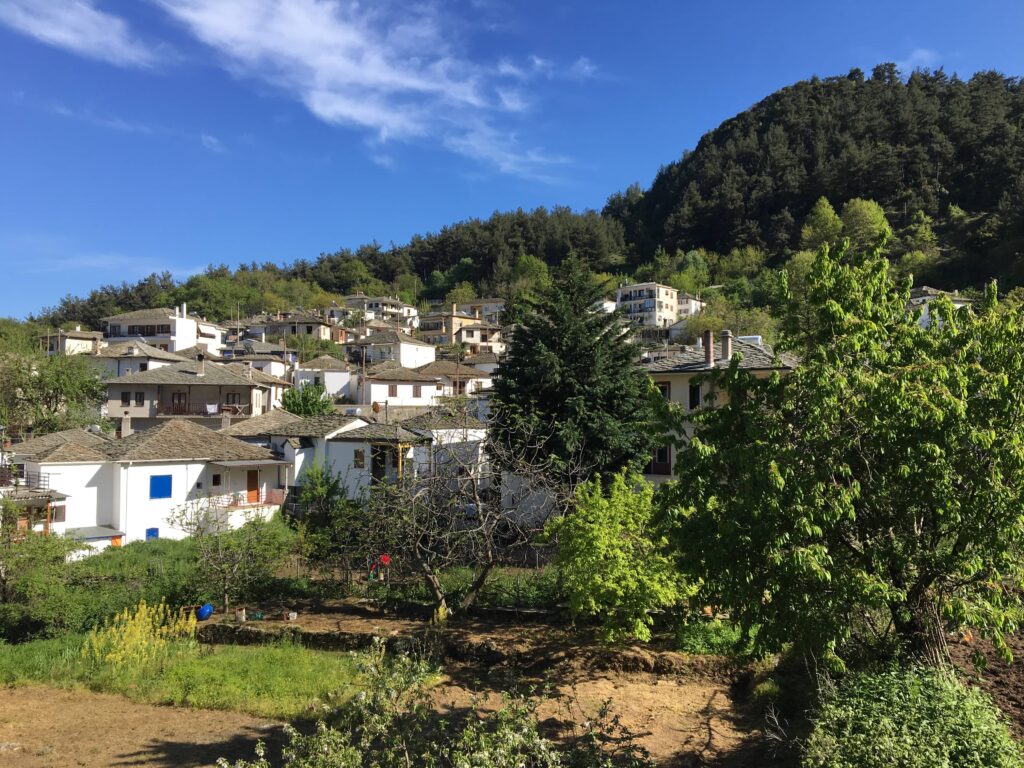 The houses are built to Macedonian architecture, with whitewashed walls and traditional slate roofs. The natural water spring found in the square is a focal point for the locals and provides fresh water for the village. As you wander through the meze of narrow, winding streets you will find shops selling local produce such as olive oil, honey, local sweets and lace.
With just a handful of accommodations and no late night bars, the village offers a number of rustic tavernas where you can enjoy an evening tasting some of the local delicacies and wines.
There's an Olive Oil Museum where you can see how olive is made and the old olive press which is still used to this day when the olives are harvested between October and December.
Hidden away near the village is Drakotypra, "Dragon Cave". This small cave is full of stalactites and stalagmites and takes it's name after one particular stalactite in the shape of a dragon.  Unfortunately, there is still very little known about the cave as it is yet to be fully studied.
Potamia is the neighbouring village of Panagia.  Again, another very traditional village, taking it's name from the abundance of water that flows down from the mountain, especially during the winter months.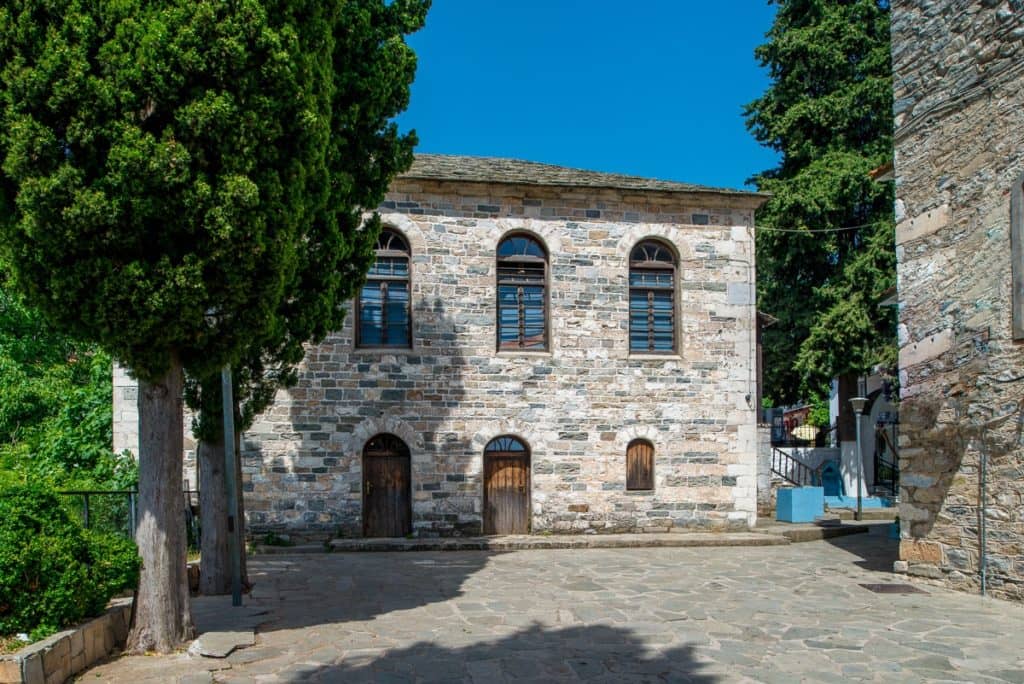 The sculptor, Polygnotus Vagis was born in the village in 1882 and emigrated to the States in 1911. However, he never forgot his birthplace. The "Museum of Vagis" can be found here exhibiting many of his works, using materials such as copper, cement, marble, granite, stone and wood.
Which resort to choose for your holiday in Thassos? On the south coast of the Island is Potos: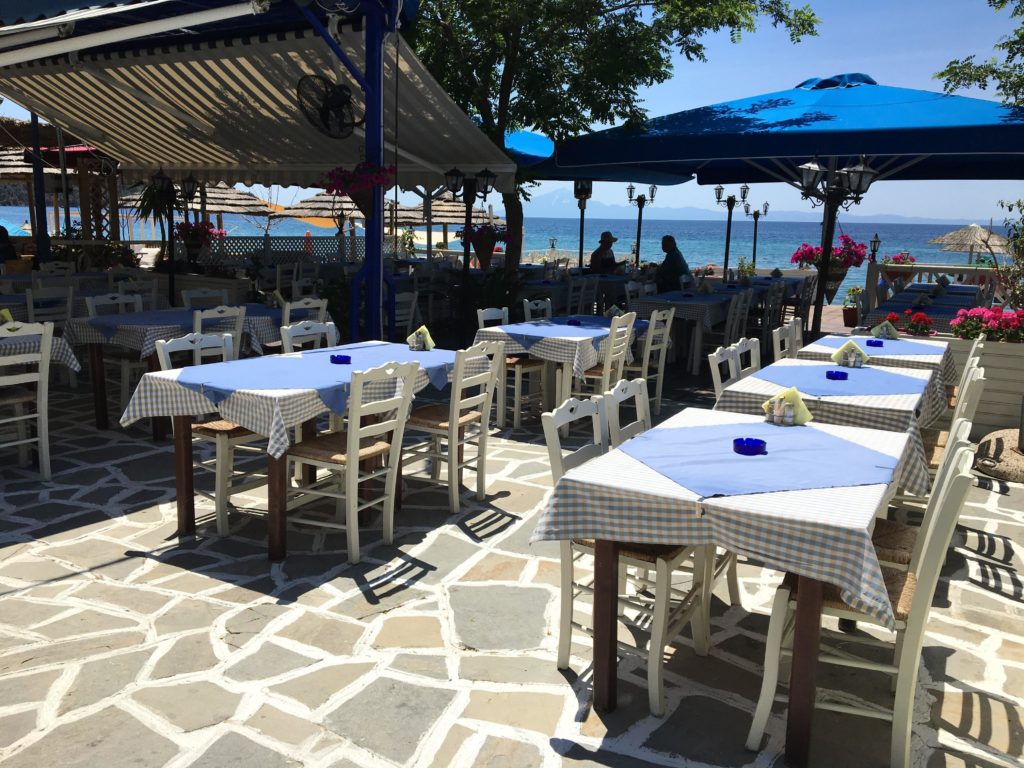 A cosmopolitan resort, popular with the younger travellers because of its nightlife. Everything can be found just a few hundred metres from each other, be it the sand and shingle beach with clear shallow waters, beach bars, water sports, tavernas or the bustling centre which comes alive at night.
Possibly one of the best spots on the Island to marvel at the spectacular sunsets as the sun gently drops behind the peninsula of Mount Athos.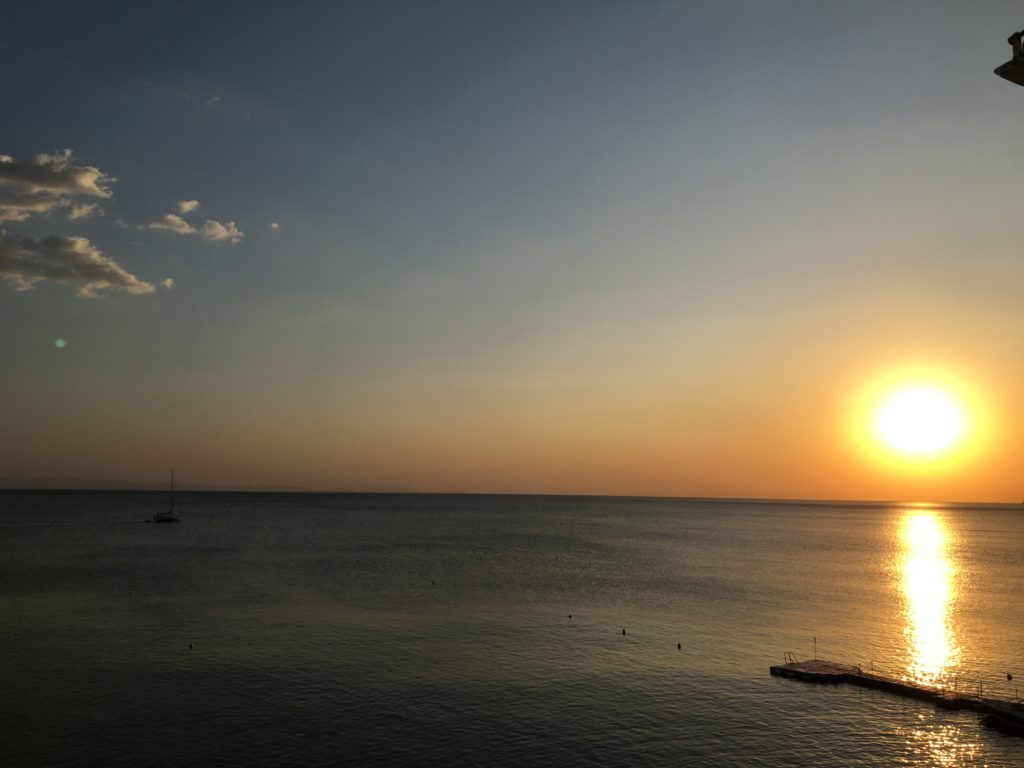 For those seeking something a little more secluded, Psili Ammos is just a five minute drive away with its white sands and clear waters. Alternatively, stroll along to Pefkari, which takes its name from the Greek word for "pine". This sand and pebble beach with crystal clear water is nestled amongst the pine forests.
Accommodation to suite all can be found here ranging from simple, self catering studios through to 5 star luxury hotels with facilities.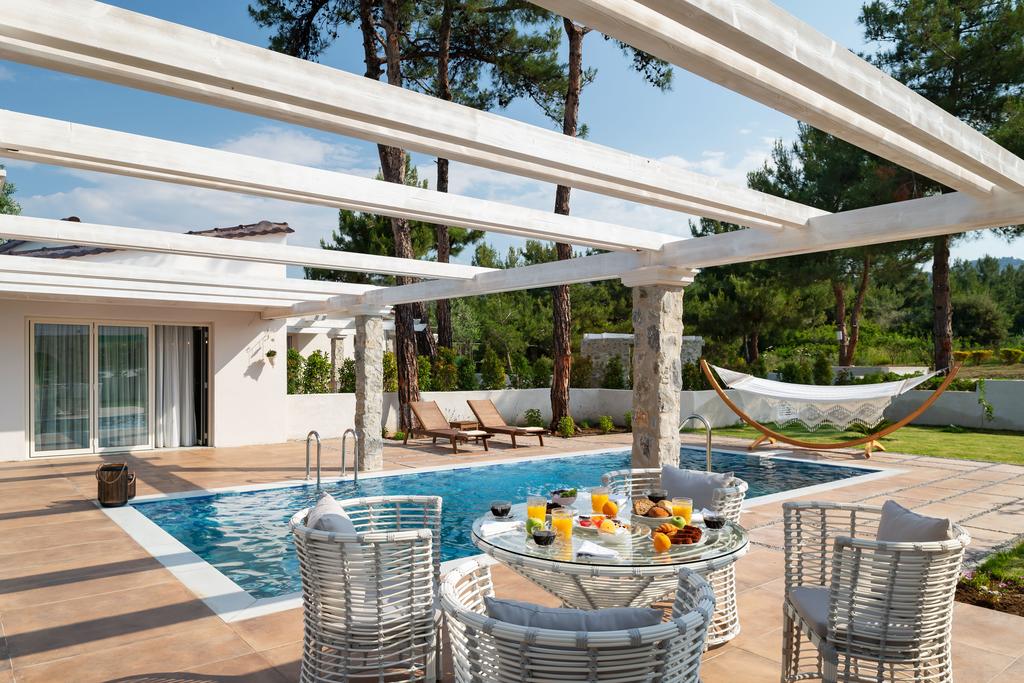 *Picture by Alexandra Beach Thassos Spa Resort in Potos 
One of our local offices can be found in Potos too!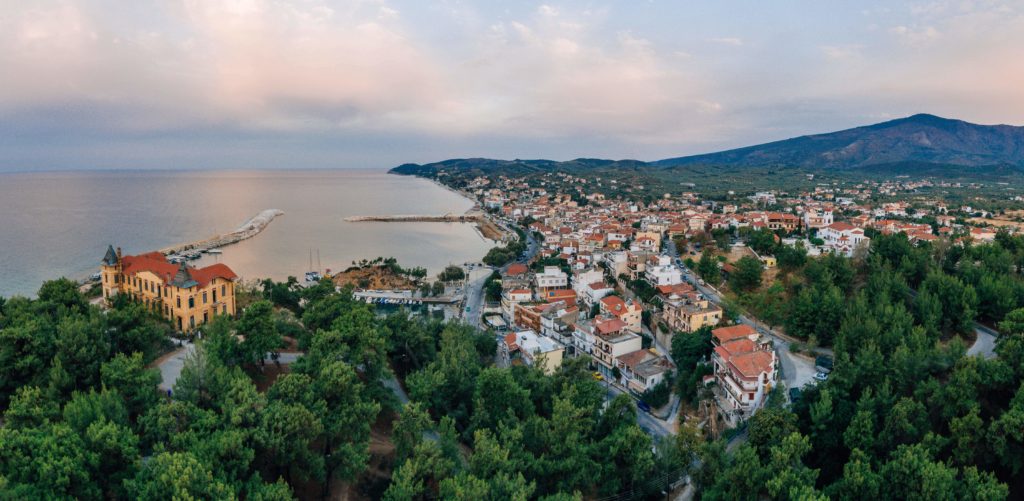 The Island's second largest resort approximately 45kms from Limenas/Thassos Town. The streets are full of cafes, bars, tavernas, restaurants and local shops that all come alive at night!
Retaining its traditional style as a neoclassical building, high on the hilltop at the end of the small harbour is the "Mikro Palataki", the "Little Palataki". Once owned by a German company, it was used as the headquarters for their iron mines. From here you can take in panoramic views over Limenaria.
Limenaria is renowned for its sandy beach, lined with sun loungers and umbrellas and its clear waters which are a heaven for those who enjoy water sports such as windsurfing and water -skiing.
Metalia beach with it's fine sands and shallow waters proves an excellent spot for snorkelling. Its name originates from the old iron mining factory. The area is rich in metals which have the effect of creating eye – catching contrasting colour combinations within the grounds.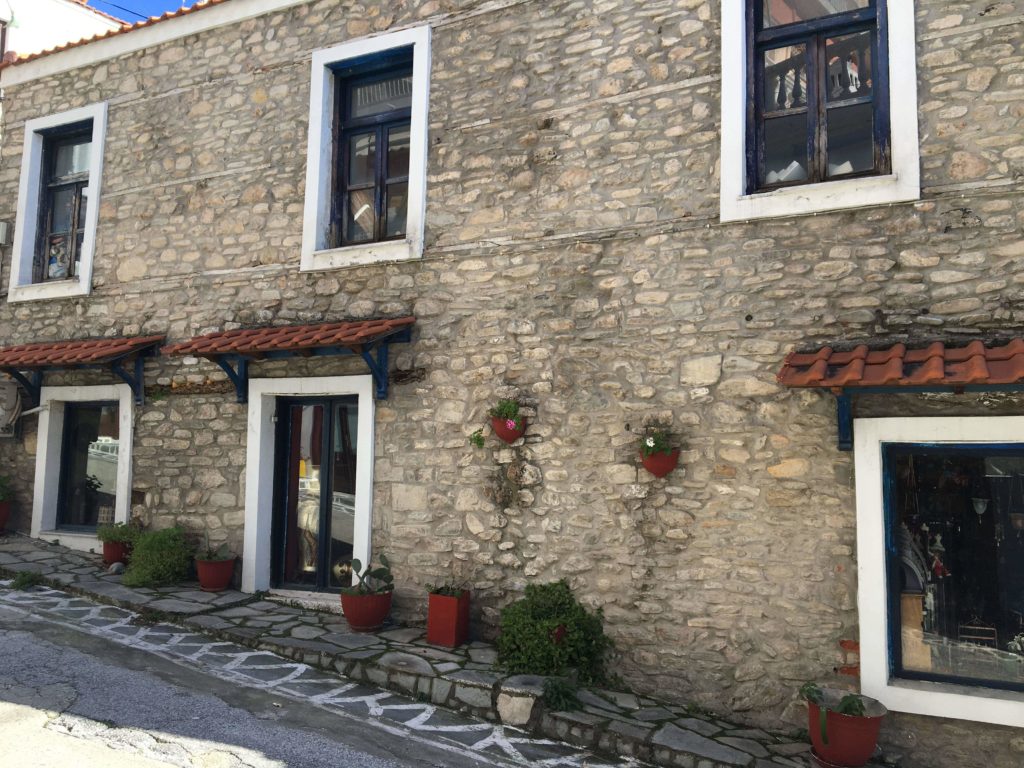 A great choice for families with children, with an excellent array of accommodations to choose from – studios and apartments to suit those who wish to self-cater or hotels where you can kick off your shoes/flip flops and relax and have someone else do all the hard work for you!
Call into our local office for tips on great routes and mountain villages to explore!
Which resort to choose for your holiday in Thassos? On the West coast, Skala Rachoni: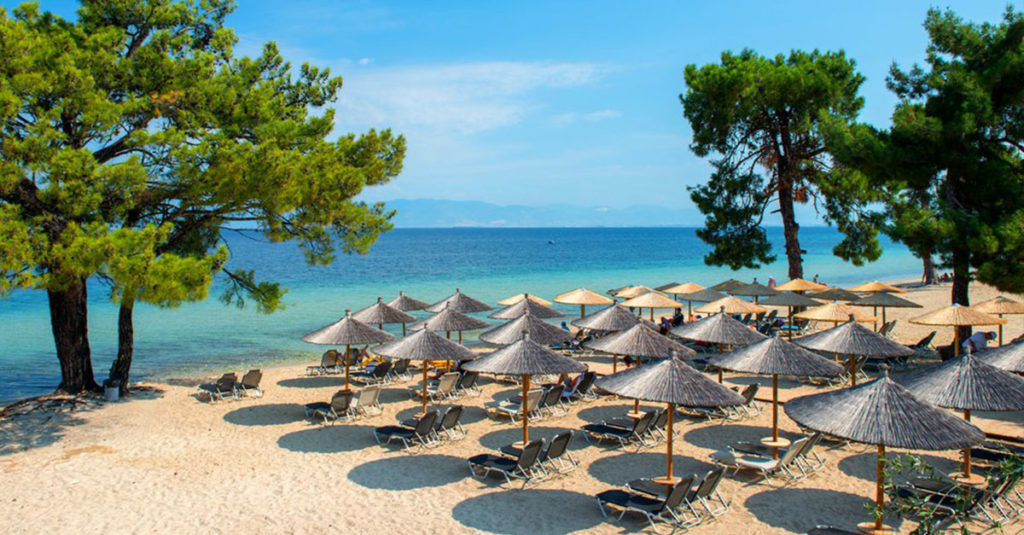 *Picture by Louloudis Beach Hotel in Pachis 
For those of you looking for peace and tranquillity, this relaxed, sleepy resort set amongst olive groves is just for you with villas, self catering apartments and small hotels to choose from.
The unspoilt beach with its fine white sands and shallow turquoise waters is just a stone's throw away from most accommodations. Sunloungers, umbrellas, water sports, beach bars and tavernas can all be found here.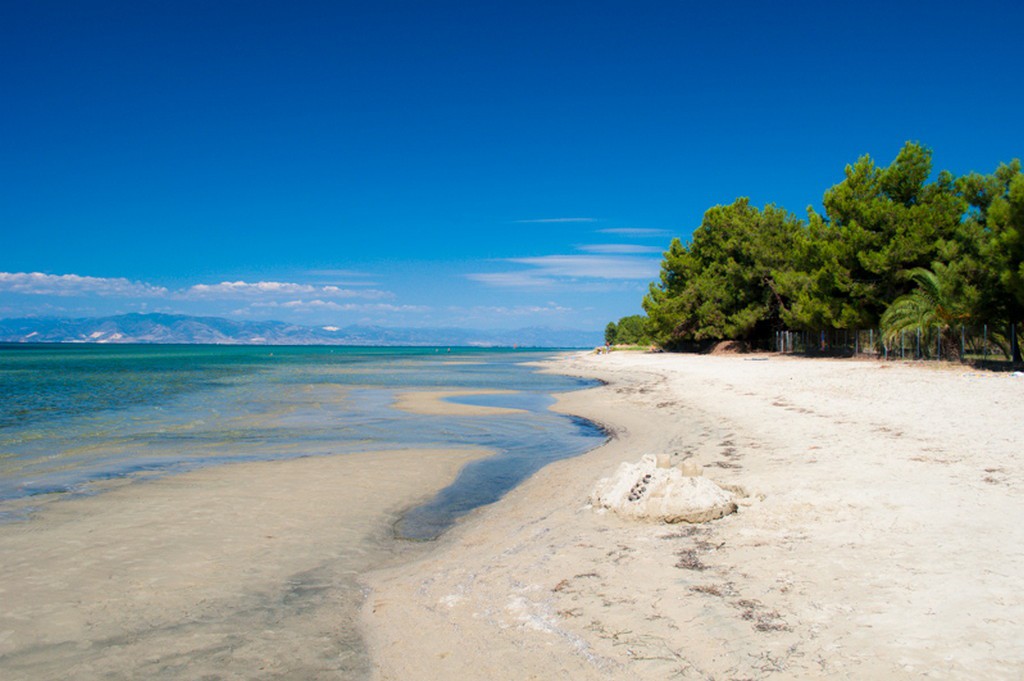 For those who wish to sample some local traditions, the mountain village of Rachoni is just a 4km drive – tucked away within the rugged mountain backdrop. Enjoy an evening stroll through the quiet village streets which have just a handful of local tavernas and shops famed for their olive oil and honey. Truly get a feel for local life!
Enjoy your stay!
Potos Car Rentals Team