Best beaches for snorkeling in Thassos: Apart from offering great wild nature Thassos also has an amazing underwater life to discover!
Whether you are looking for small fish, octopus, shells or even starfish and sea anemones, the underwater sea life will fascinate you! But which beaches are the most appropriate for snorkeling?  Read our new blog post to find out!
Best beaches for snorkeling in Thassos: Pekfari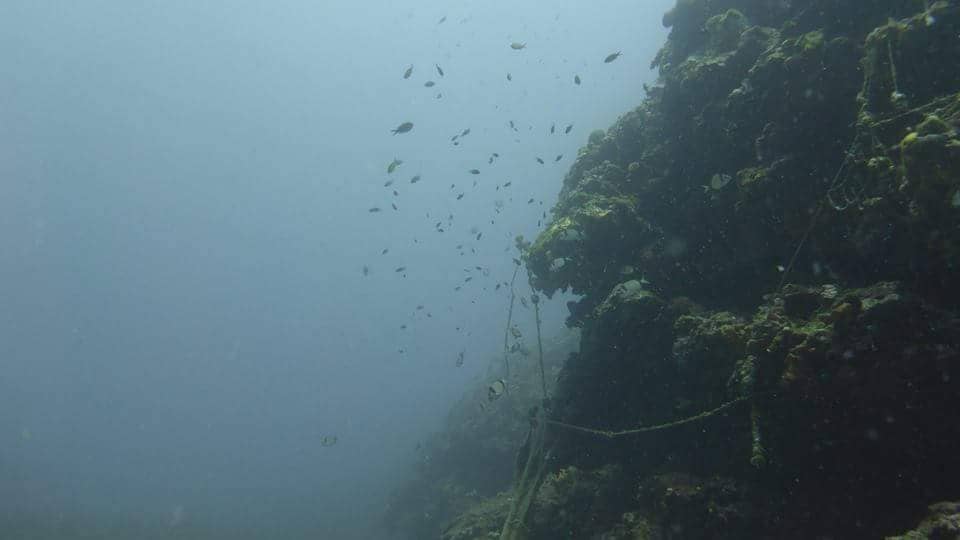 It is no coincidence that most of the scuba diving schools dive here at Pefkari. The beach is located 1 km from Potos and consists of both sand and pebbles.
Depending on your level and confidence you can either snorkel close to the beach or swim near to the rocks on the left hand side.  Be very careful on the right hand side of the beach as there are water sports.
For those of you who wish to dive deeper or require an instructor, there are scuba diving schools based at Pefkari and Potos who offer scuba diving courses for all levels.
Please make sure you leave some days after and before arrival/departure.  Last but not least, in Potos you will find numerous shops with all the necessary snorkeling equipment.
Best beaches for snorkeling in Thassos: Salonikios Beach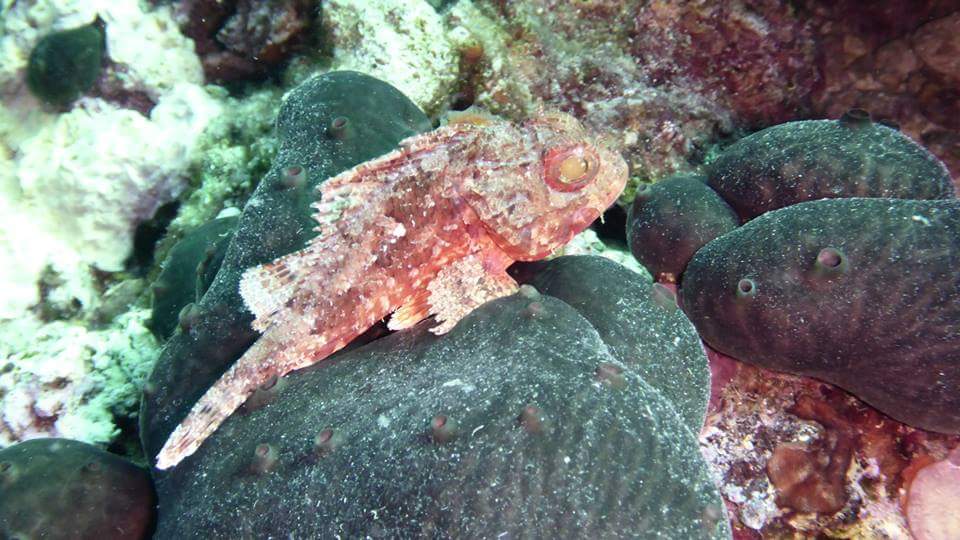 Salonikios Beach is situated in Astris, 1 km away from our Fuel Station "Thassos Oil" and it is one of the quietest beaches on the island. The scenery is wild and wonderful with pine trees and big rocks on each side of the beach. The only disadvantage is the way down to the beach… as the beach is only accessible by a Jeep 4×4. For those who are willing to walk the distance from the main road it is approximately 30 minutes. Please bear in mind that in some parts the way is very steep.
Nevertheless the beach is a paradise for snorkeling with rich underwater marine life and a wonderful canteen where you will be able to enjoy refreshments after snorkeling! The beach is made up of pebbles and big rocks and the waters are relatively deep. If you decide to visit Salonikios Beach don't miss the sunset, the views from here are spectacular!
Best beaches for snorkeling in Thassos: Arsanas Beach – Livadi
Next stop are these two wonderful unspoiled beaches with emerald waters nestled under the shadow of the Archangel Michael monastery, again you will need a Jeep 4×4 to drive down. You will find Livadi, which means meadow in Greek and on the left, the small beach Arsanas. Arsanas is at the end of a steep decline and even with a jeep you will still have to walk the last part, down the steps (approximately 10 minutes).
The steps are quite steep but not too challenging.  Arsanas also has a small canteen and both beaches offer sunbeds and umbrellas for rent. Please be aware that these beaches get dark very early as they are surrounded by high cliffs, so it is advisable to get there early in the morning! To conclude, the waters are clear and get deeper after a while and the beaches are made up of both sand and pebbles.
Best beaches for snorkeling in Thassos: Thymonia
A few kilometers away from the Archangel Michael monastery you will find Thymonia beach, an amazing sand and stony beach again with crystal clear emerald waters. This beach is less touristic and offers an incredible opportunity for snorkeling since it is always quiet and relaxing, this is very important for the marine life and it means more fish and plants for the visitor!
Unfortunately two years ago a large part of the island suffered from fire damage caused by lightning strikes and Thymonia was badly affected and a great many pine trees were destroyed.  Since then they have had to cut down some trees but the landscape is improving from year to year.
Aliki
Last but not least is the famous sandy beach Aliki it really has something for everyone! Apart from the archaeological ruins, the taverns and bars, the opposite side of Aliki bay is the perfect place to snorkel! Old fishermen say that at Aliki there were seals many years ago! Unfortunately no one has seen any for years… but who knows you may be lucky to see a seal or even a dolphin! Dolphins do occasionally use these waters so you never know, it is possible!
Also read: Nudist beaches in Thassos
Whatever beach you choose always remember that: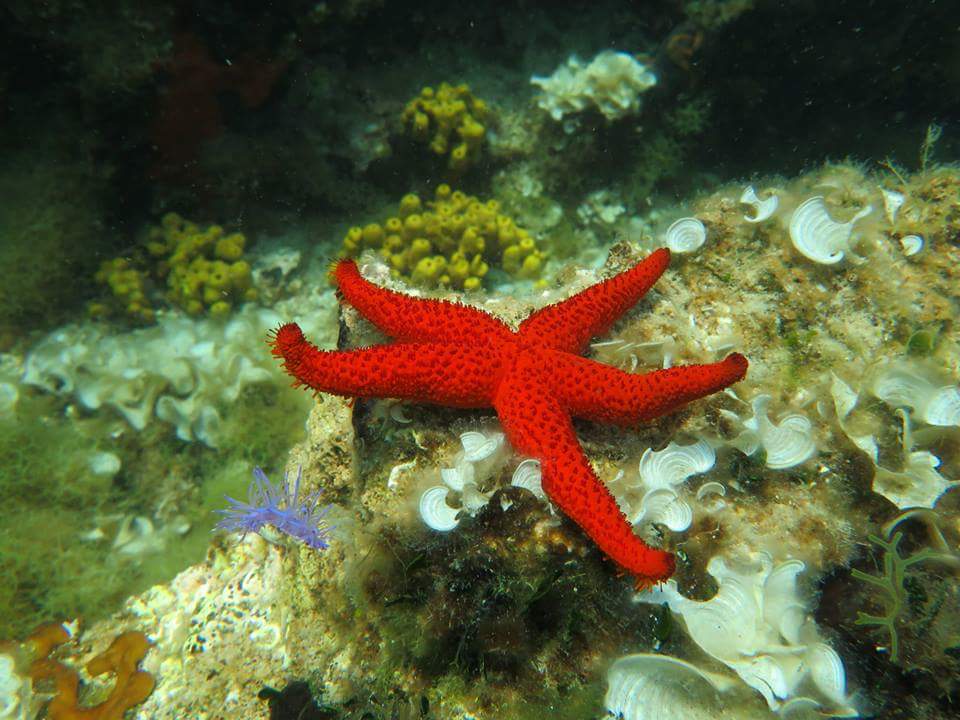 It is better to go snorkeling early in the morning or late in the afternoon, one to two hours before sunset.
Always move slowly and limit noise as much as possible.
Do not move your hands.
Take a few cookies with you in a plastic bag and break them into small pieces into the water. Fish will smell the food and soon they will swim all around you. Do not offer them all the food at once, you don't want to fatten the fish, you just want to keep them interested and close-by. Smelly and oily food is more effective.
Watch out for Sea Urchins on the rocks.
Do not play with the Moray. It may bite you if it becomes afraid of you.
Scorpion fish and Weever fish have poisonous spines that cause a lot of pain and severe swelling. Scorpion fish live on rocks and Weever fish live in sandy/muddy sea bottoms.  Sometimes swimmers accidentally step on them and can be stung.  If such a fish stings you, clean the area well, apply an elastoplast dressing to avoid secondary infection and seek medical advice.  Wearing jelly shoes or flippers may be a sensible precaution.
Also Read: Best time to visit Thassos