When one thinks about going on holiday to Greece, one of the first things that comes to mind is the delicious Greek cuisine! Especially in the summer, when there is an abundance of freshly caught sea food, fresh vegetables and juicy fruit, at least one visit to an authentic Greek tavern, to try the local dishes, is a must!
In this post, we detail our top 5 fish taverns in Thassos! Even if you are staying at another village, hire a rental car in Thassos and try to visit these unique places!
Top 5 fish taverns in Thassos – How to find a good place?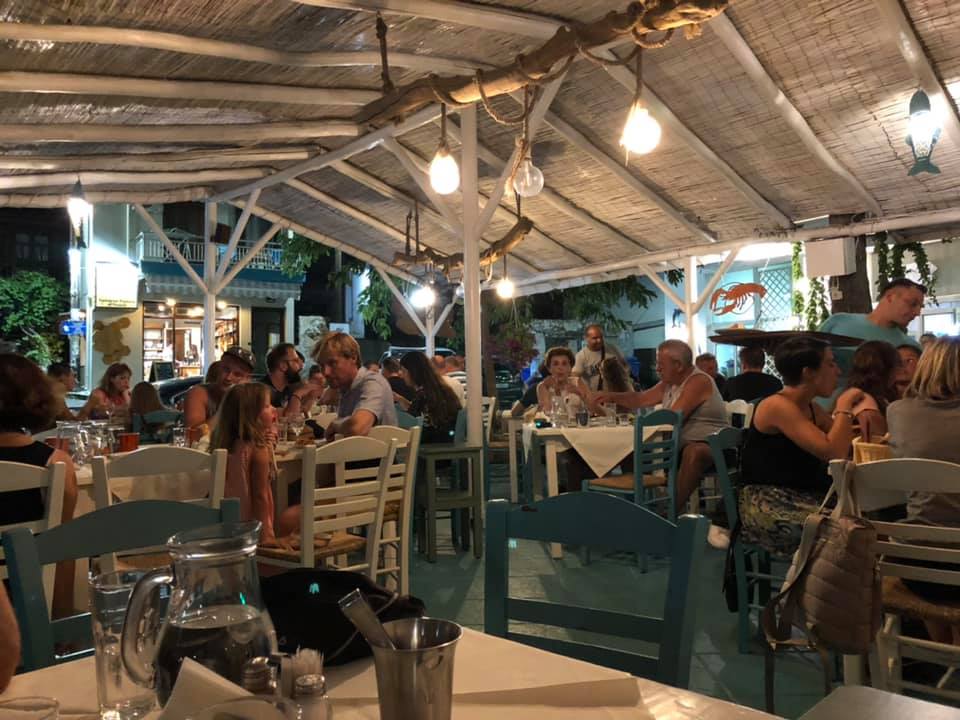 Most visitors, when looking for a good place to go for lunch or dinner, read reviews on internet sites like "TripAdvisor" or "Google My Business " and compare restaurant prices. They then check out the listings on arrival and decide accordingly.
Another way to find out which are the best taverns is to take note of where the locals go or, simply to ask hotel owners or car hire representatives for tips. Greek people are, in general, very friendly and helpful and they are always happy to share insiders' tips with you! In many instances, these insiders are actually related to the tavern owners themselves and their personal introduction will guarantee that you are greeted warmly and receive V.I.P treatment!
Top 5 fish taverns Thassos – Do I need to book a table?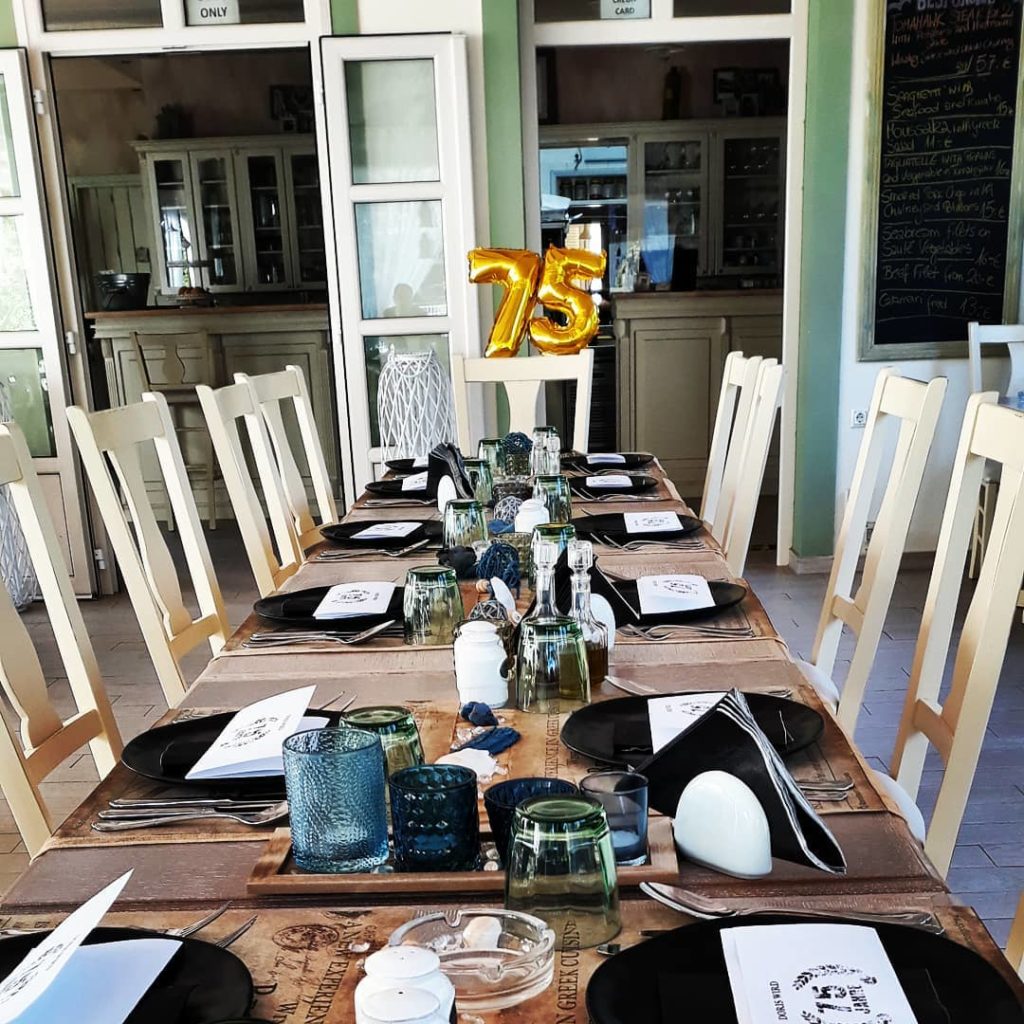 In general, most of the places we detail below don't require a reservation. However, if you are a big group or you want to book a certain table for a special occasion, you should contact the tavern owners to make a reservation prior to your visit. This applies especially on 15th August during the biggest bank holiday in Greece, when the taverns fill up quickly.
Top 5 fish taverns Thassos – What about prices?
Prices depend on how much you eat and what you actually order. In the case of fish dishes, many taverns allow you to choose a fish from their display cabinet, the staff then weigh it for you and inform you of the exact cost. Generally speaking, for a few small fish dishes and some house wine or a glass of ouzo, you can expect a bill of around 40-50 euros for two people.
Top 5 fish taverns Thassos- Is tipping obligatory?
Tipping is not obligatory. If you are satisfied with the food and the service, a gratuity of between 5% and 10% is a good guide. You can either leave it on the table with the bill, give it to the waiter directly, or tell the waiter you don't want the change from your bill. Tipping with a credit card is not common/possible. It is preferable to have some small change with you.
Top 5 fish taverns Thassos – Can I pay by card?
This is a very common question among tourists. In most places on Thassos, you can pay with your credit card. If you are unsure about a specific restaurant, feel free to ask the waitress before you order.
Top 5 fish taverns Thassos – Are there any special dress code "rules"?
Definitely not! Most people in Thassos dress casually, so take your comfy clothes with you on your holiday.
Top 5 fish taverns in Thassos: Discover our picks!
Now that we have dealt with some frequently asked questions about eating out in Greece, we have listed our top 5 fish taverns in Thassos below. We have visited these establishments many times over the years and they have remained our favourite places for a tasty meal by the sea. Keep reading to find out why!
Agorastos Taverna in Koinira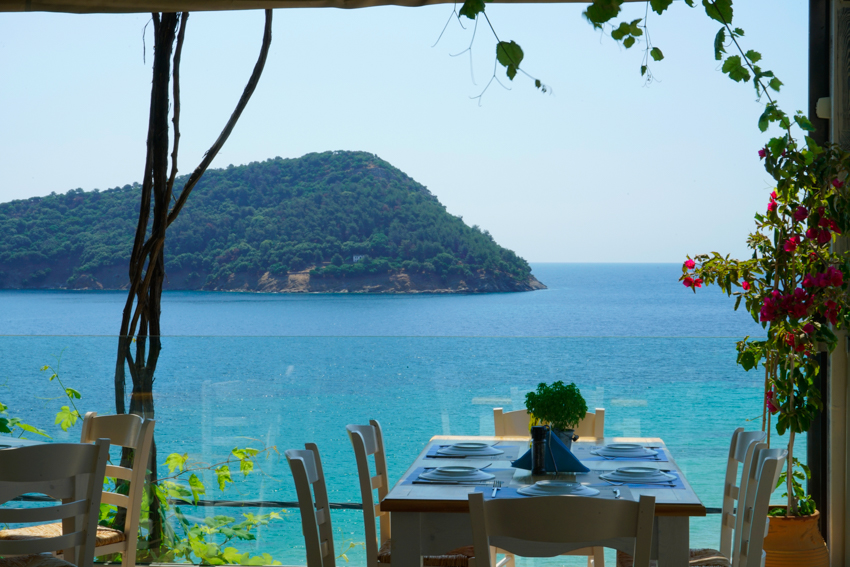 Our number one place to go, offering great fresh fish dishes and excellent service from Thaleia (the owner) and her team, is "Agorastos tavern" in Koinira. Although Koinira isn't one of the most well-known places in Thassos, you can find some great taverns there with tasty authentic Greek food and beautiful sea views!
This particular tavern is located on the upper floor of a building on the main road and provides a clear view of the inhabited islet across the bay. You can enjoy your delicious meal in this amazingly serene atmosphere whilst admiring the spectacular view.
You should easily be able to find a parking space on the main road then you just need to walk the few metres up to the tavern.
The menu here has a large selection of dishes for both adults and kids.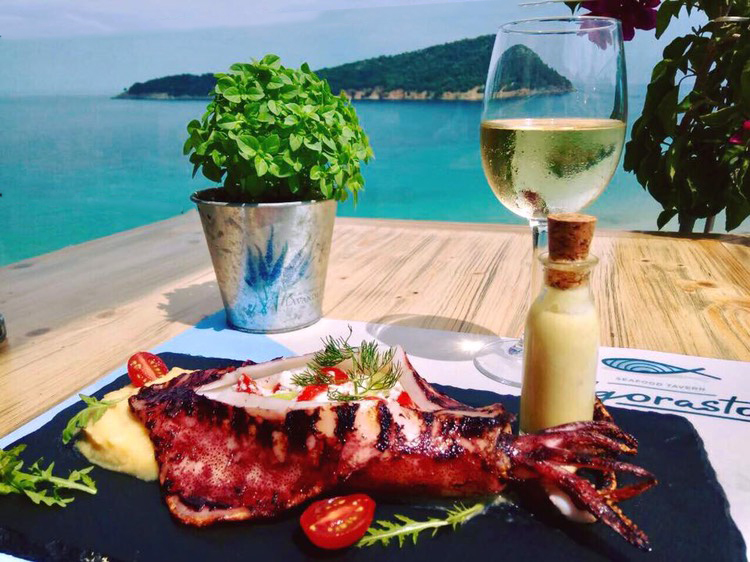 ▶ ALSO READ: Potos in Thassos – Best Things You Need to Know
Some of the classic sea food dishes you should try are:
the famous "Agorastos salad" with lettuce and parmesan
octopus dish "chtapodi sti schara" ( Thaleia's father, "Agorastos," catches the octopus!)
squid dish – known in Greek as "kalamarakia"
Greek shrimp pasta with tomatoes and feta
Feel free to have a glass of ouzo or white wine to accompany your meal! Ask for a glass of Mastic spirit liqueur "Skinos" to follow – it will aid your digestion!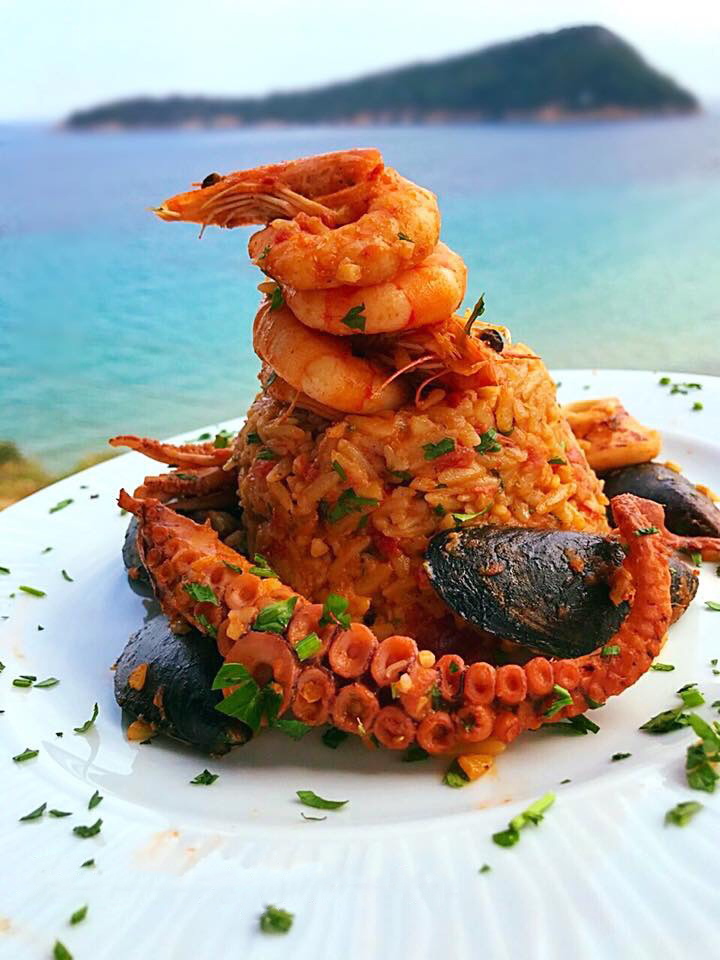 Contact details:
Tel. (0030) 25930 41225
https://www.agorastos-thassos.gr/
https://www.facebook.com/TavernaAgorastos
Google Maps locations: https://goo.gl/maps/8NacdqeUJ8RsCnSR8
NISI island Restaurant in Golden Beach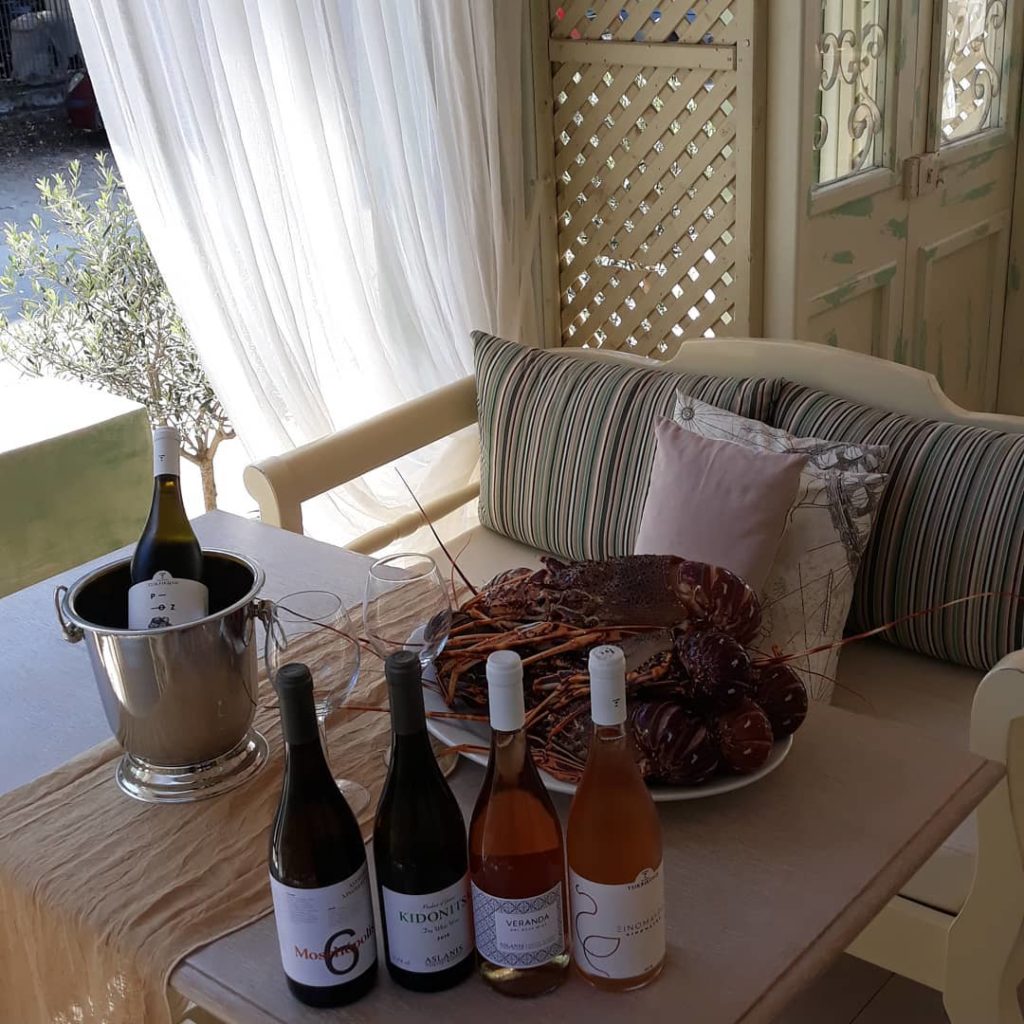 Another of our favourite restaurants in Thassos is "Nisi island" in Golden Beach. We love "Nisi" for its relaxing atmosphere, its delicious and original dishes as well as its warm host, Christina.
In comparison to other taverns, we would describe "Nisi" as the most elegant and atmospheric one! The menu has a good balance of fish and meat dishes and offers an excellent selection of wines. Apart from classical Greek dishes, you can taste exquisite homemade pasta dishes with fresh sea food, shrimps and lobster!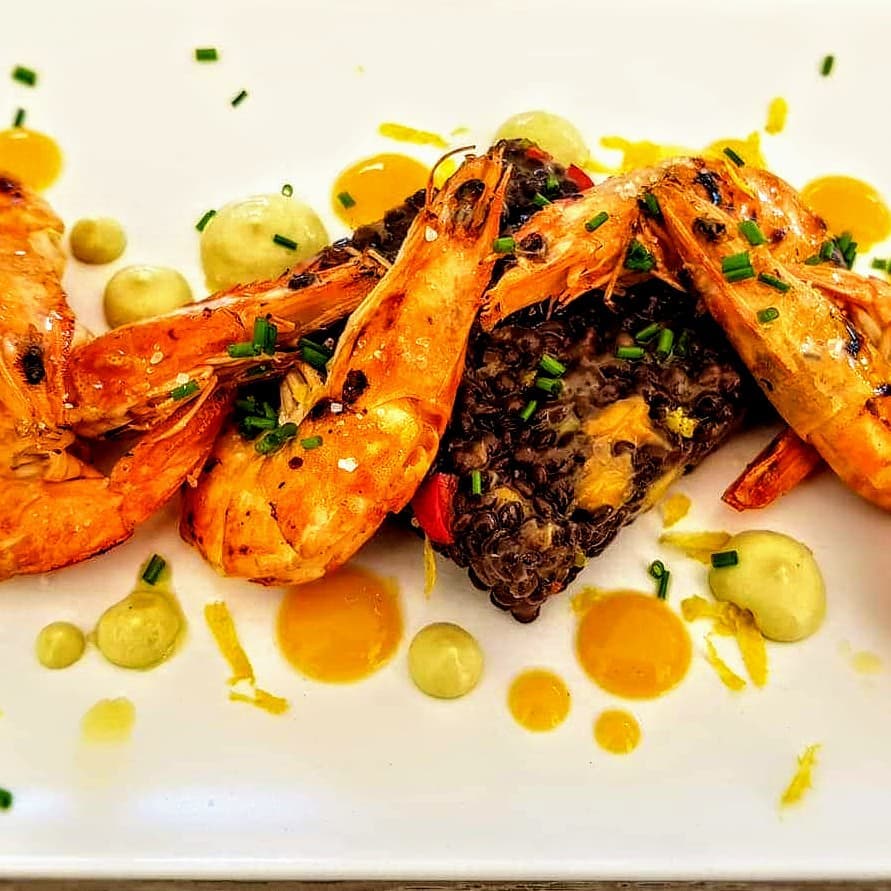 You can find NISI very easily – opposite the campsite in Golden Beach. It's also very near our branch office. Feel free to park your car on the roadside opposite the tavern or enjoy the walk from your accommodation in Golden Beach.
Find the menu of NISI island here
Contact details:
Tel. (0030) 25930 61704
https://christina15lemke.wixsite.com/nisi-island/contact
https://www.facebook.com/ThassosNISI/
Google Maps location: https://g.page/ThassosNISI?share
Taverna Krambousa in Skala Potamia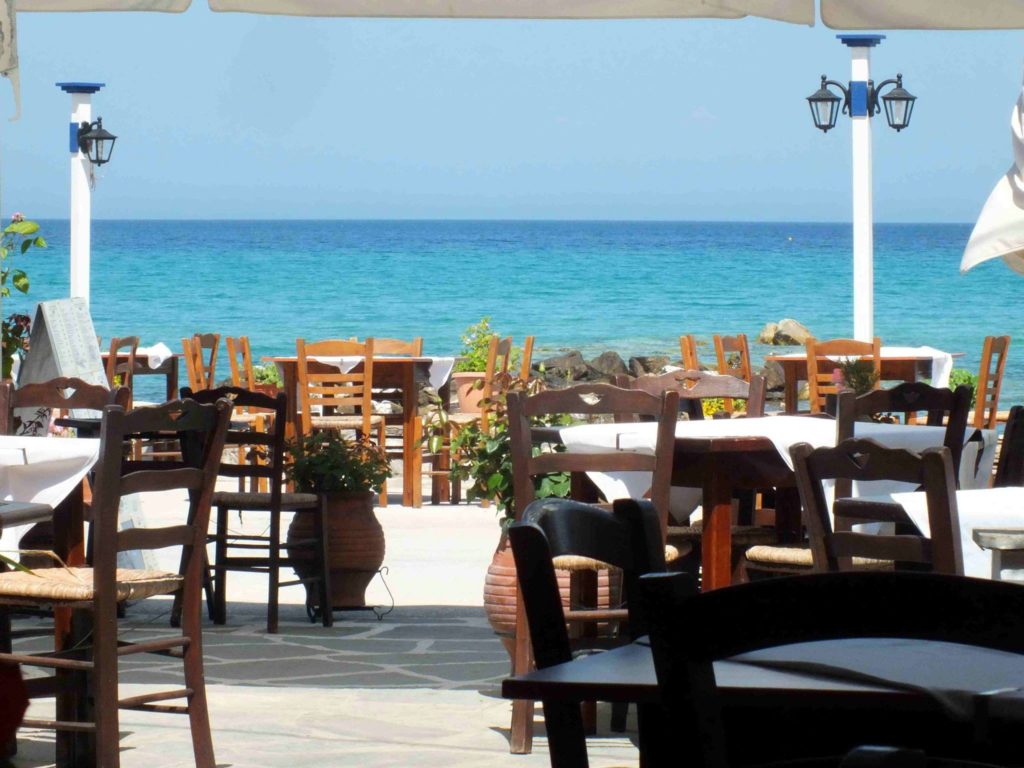 In a beautiful spot by the sea, between Golden Beach and Skala Potamia, you can find the famous "Taverna Krambousa". This family-run restaurant, which has been operating since 1997, is named after the small "Krambousa" island which can be seen at the end of Skala Potamia bay.
Here, you can enjoy tasty, local recipes which are cooked with fresh ingredients and vegetables from the owners' own garden. Ask for the catch of the day and enjoy the wonderful sea views whilst sipping a glass of delicious wine!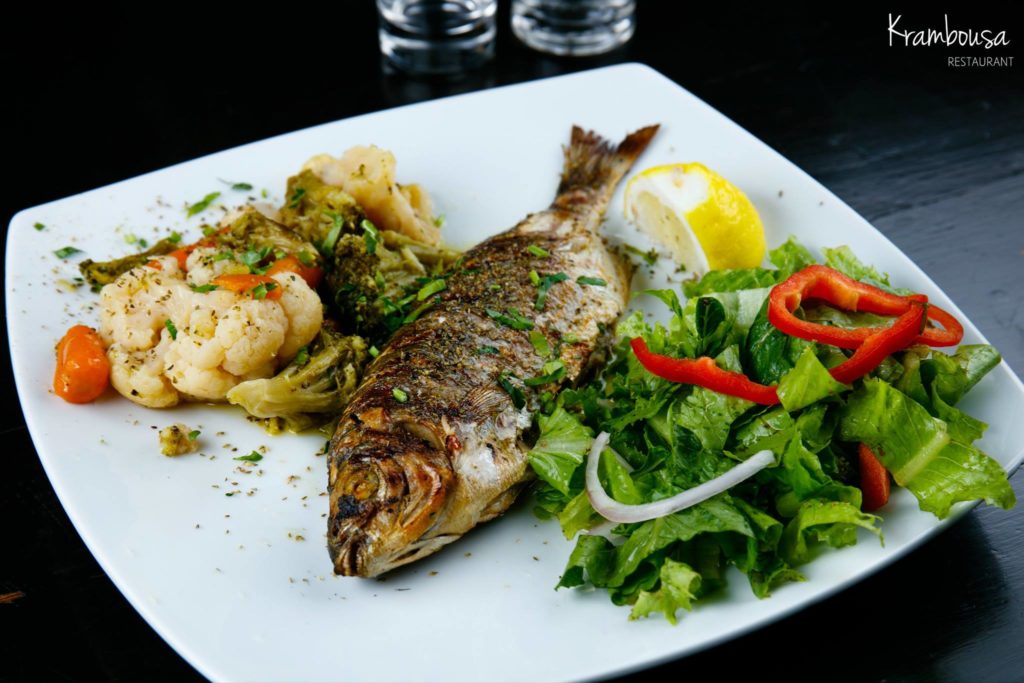 If you are vegan, "Krambousa" offers a wide range of vegetarian dishes that you can combine with almost all of their starters and salads.
You can either park your car in the small space next to the tavern or, alternatively, leave it on the main road to the village and walk down.
Contact details:
Tel. (0030) 25930 62190
https://www.krambousa-taverna.gr/en/
https://www.facebook.com/Krambousa/
Google Maps locations: https://goo.gl/maps/3FEJPDYTqP7BKiHM7
Armeno in Skala Maries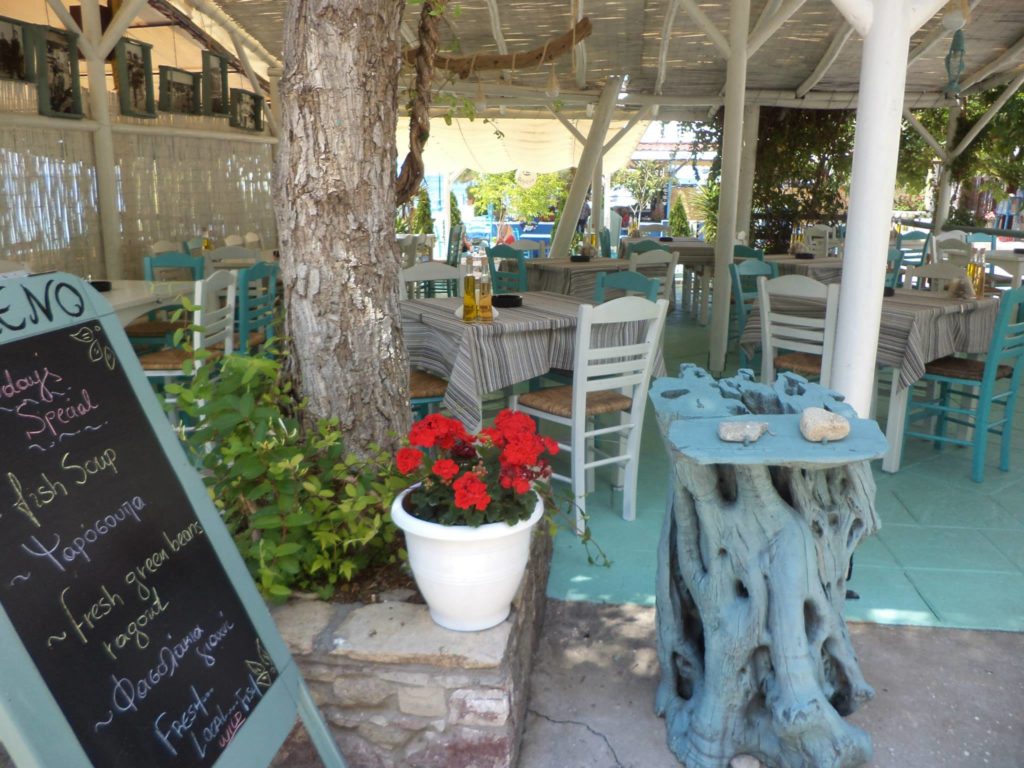 This is one place where you will meet more locals than tourists! Taverna Armeno is situated at the end of the beautiful fishing village of Skala Maries. Here, you will discover a quaint little village which is well worth a visit in order to taste simple but very tasty Greek food, admire the spectacular sunset views and get the true feel of how the locals live. Most of the tavern's customers are adorable old men, who play backgammon and argue about politics on a daily basis…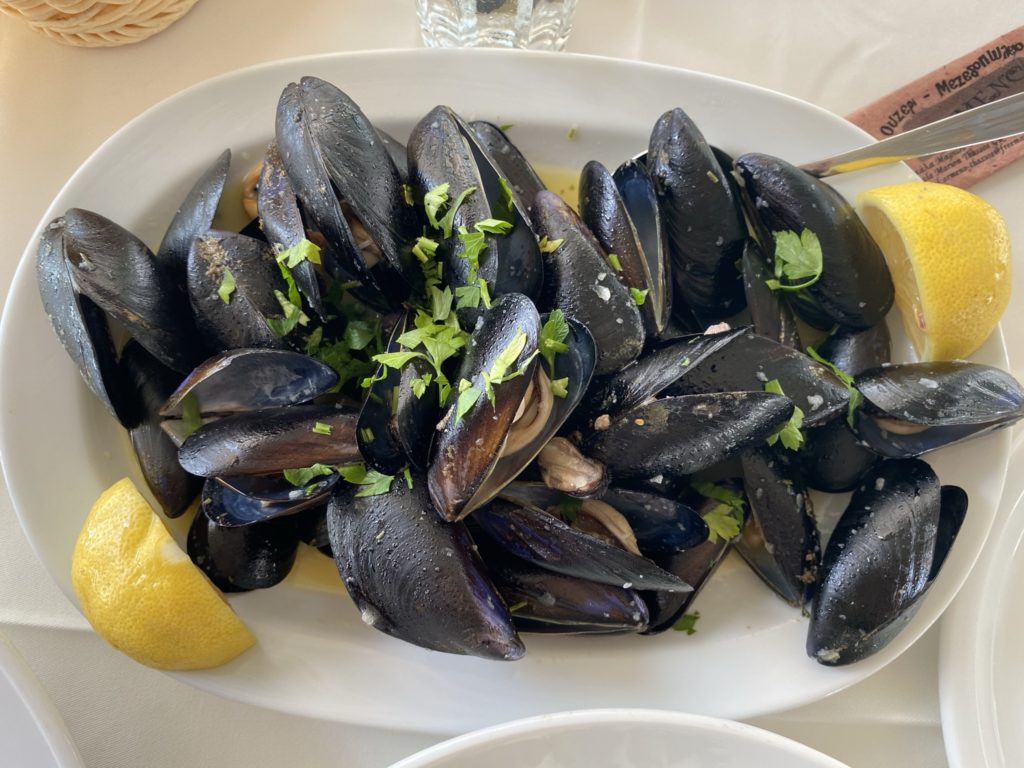 The restaurant's speciality, steamed mussels, is definitely our favourite dish and the highlight of our visits! If, however, you want more variety, ask the waitress to show you their catch of the day. You will then be led inside the tavern and shown the contents of their fridges. You will be amazed by the huge selection of sea food! All dishes are cooked with Thassian olive oil and served to you with love!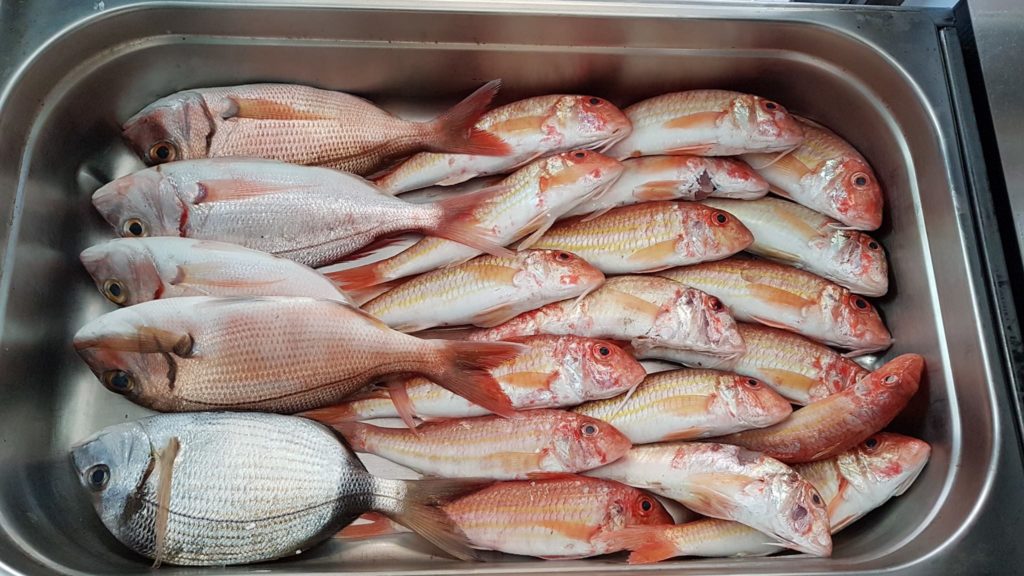 Feel free to park your car at the small port in Skala Maries as there is no parking available directly outside "Armeno".
Contact details:
Tel. (0030) 25930 51277
https://www.facebook.com/armenorestaurant
Google Maps location: https://goo.gl/maps/LCwnVybgXBZJdMwA8
Taverna Irene in Potos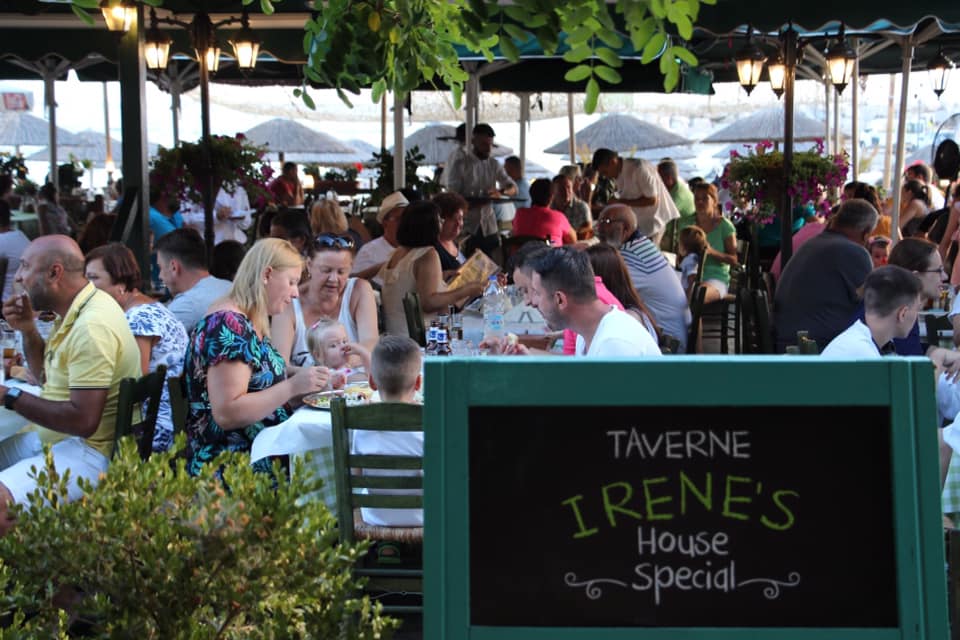 Last but not least, is the famous and always busy "Taverna Irene" in Potos! "Taverna Irene" is situated in the heart of the village, on the seafront. The owner, Kostas, and his large friendly team have been running the business since 2002 and are used to serving a huge number of visitors every summer. Their service is always prompt and the food is consistently of good quality and reasonably priced! You can find both fish and meat dishes on the menu.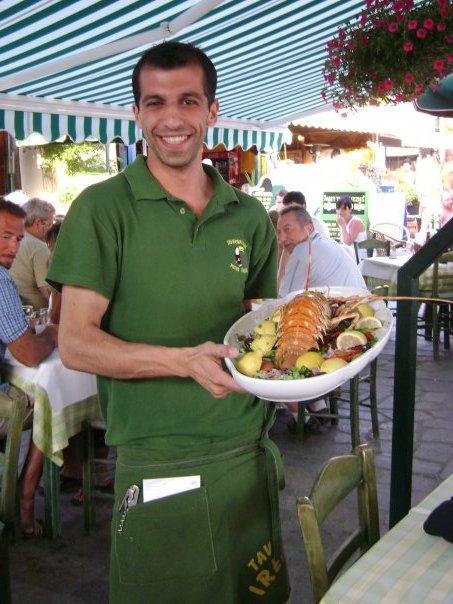 Having said that, we strongly recommend that you try the sea food as Kostas, the owner, works as a fisherman during winter time! Whatever you decide to order, be it anything from a seasonal salad, marinated or smoked fish through to an aperitif, you will be delighted and will certainly return for more!
As regards parking in Potos, you can leave your car in the private car park beside the supermarket on the main road (parking charge is 2 Euros for the whole day) and walk down to the beach.
Contact details:
Tel. (0030) 25930 52485
http://www.tavernairene.com/
https://el-gr.facebook.com/pages/category/Greek-Restaurant/Taverna-Irene-Official-598068036928607/
Google Maps location: https://goo.gl/maps/8oph7PAkUeCj4fkg7
So, those were our top 5 fish taverns in Thassos! We hope you will visit our selections and will have an unforgettable dining experience on our beautiful island! Bon appetit! And don't forget that "the fondest memories are made when gathered around the table."