Nightlife in Thassos: An insider's guide to the villages with the best nightlife in Thassos including bars, dance clubs, gastronomical events, festivals, music events and Greek-style entertainment!
Nightlife in Thassos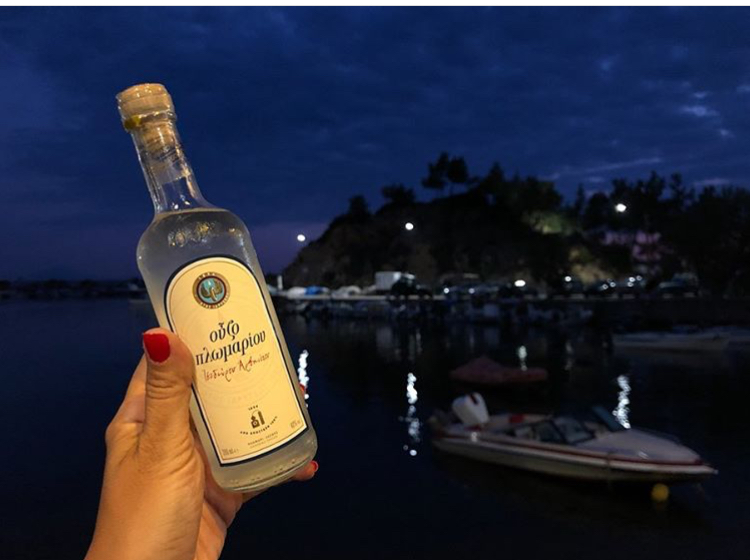 Before we start, let's admit that Greeks love to party! It's the "done thing" to go out and meet up with friends for a coffee (that can last for hours) or a glass of wine or ouzo not only at the weekends but every single day of the week. The Greek way of life is definitely relaxed – especially in the spring/summer when the days are long and the weather is hot and sunny!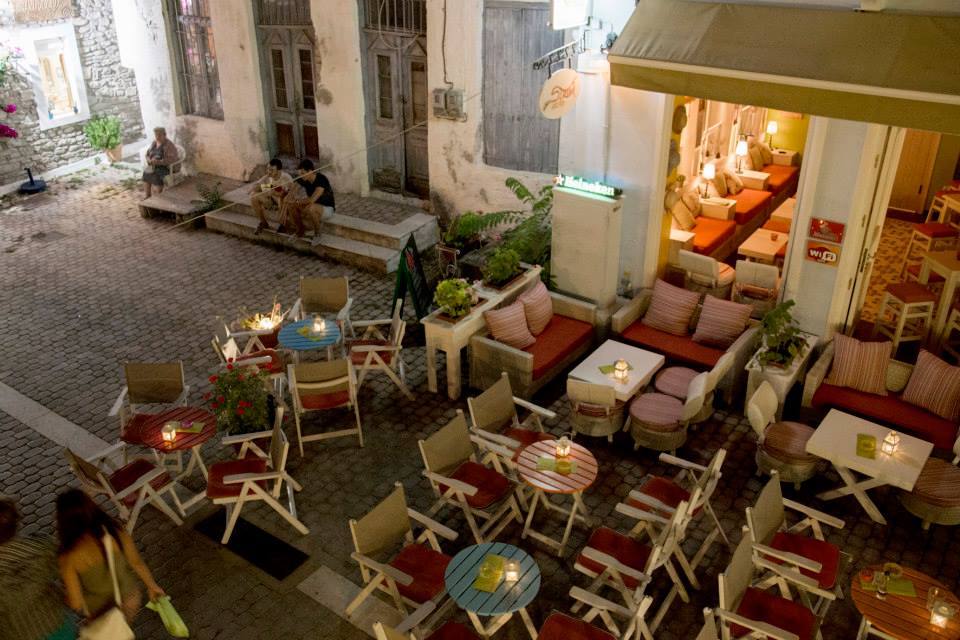 Of course, locals who are employed in the tourism sector have to work hard to extend a welcome to their visitors especially during the summer season which is the time when all the shops, cafes, bars and taverns are open and the island "comes alive".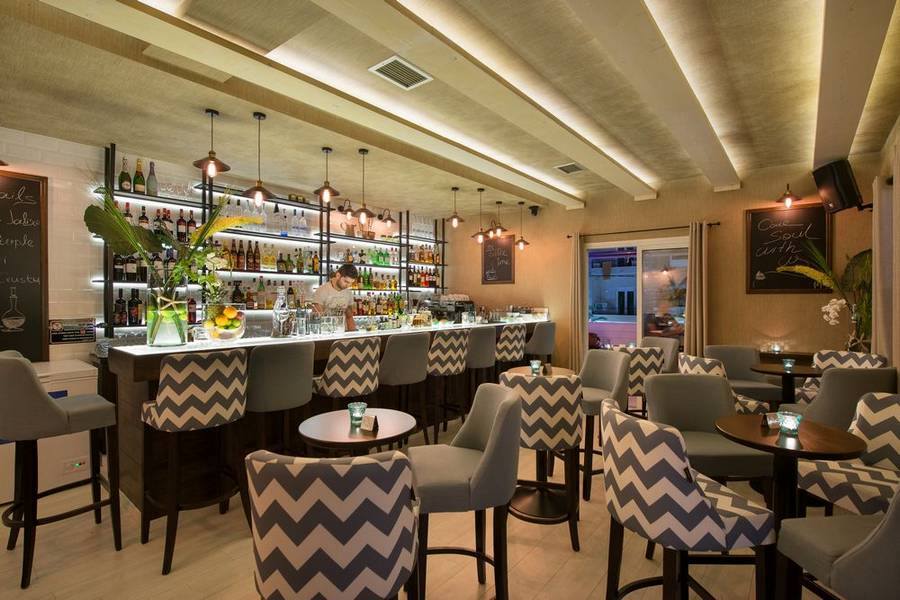 Although Thassos is not so popular for the nightlife in comparison to the traditional Greek "party islands" Mykonos, Crete, Rhodes and Ios, visitors can find great nightlife on the island. You only need to know the right places to go and when the events are taking place on the island…so, keep reading!
Is Thassos a destination for families and couples (only)?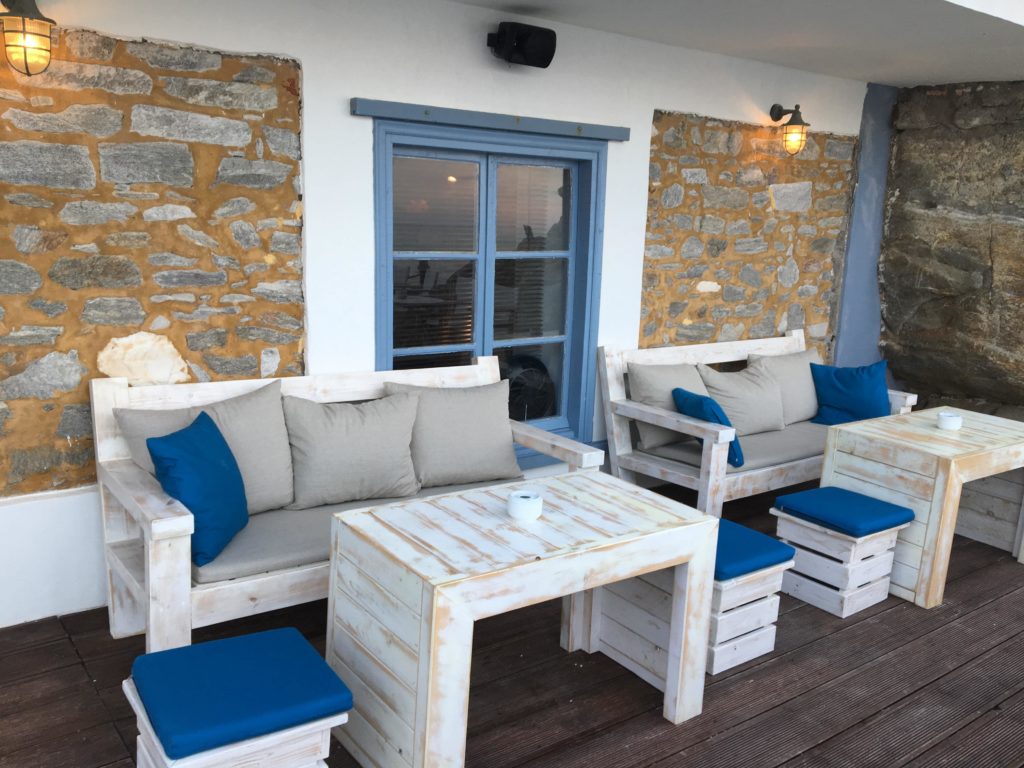 Thassos, it may seem, attracts mostly families and couples but in reality, many young travellers choose the island for their holidays.
Nightlife in Thassos – What should I expect?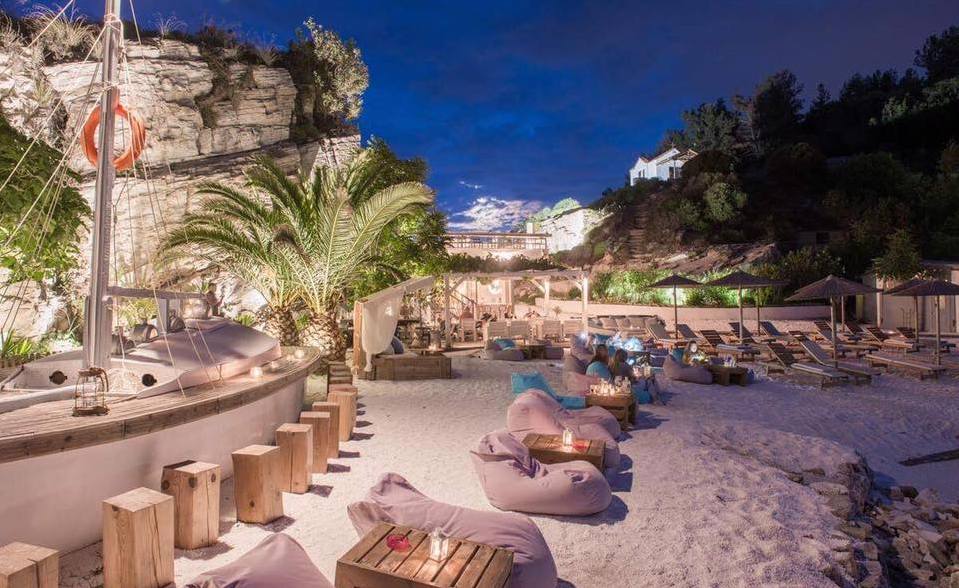 Depending on your preferences there are plenty bars, beach bars, taverns and even dance clubs both in North Thassos and South Thassos.
Nightlife in Thassos – Which village has the best nightlife?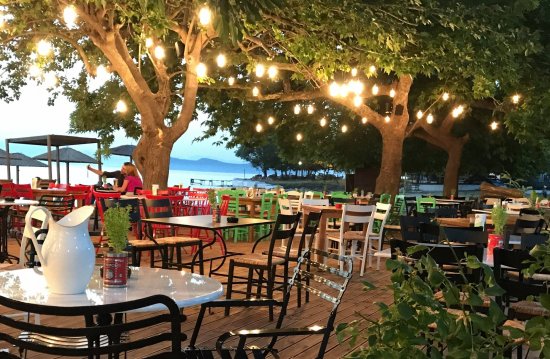 As to be expected, the biggest villages like Limenas/Thassos Town (the capital), Potos, Limenaria, Skala Potamia and Golden Beach have the most places to go to at night.
Although it may surprise you, some mountain villages like Theologos, Panagia, Potamia and Maries also have some great places to go out. These places are perfect for those who are seeking traditional venues to go to hear Greek folklore music, dance syrtaki (famous Greek traditional dance) and taste local food – the best way to experience Greek culture and meet the island locals.
Nightlife in Thassos – Is it easy to find the bars?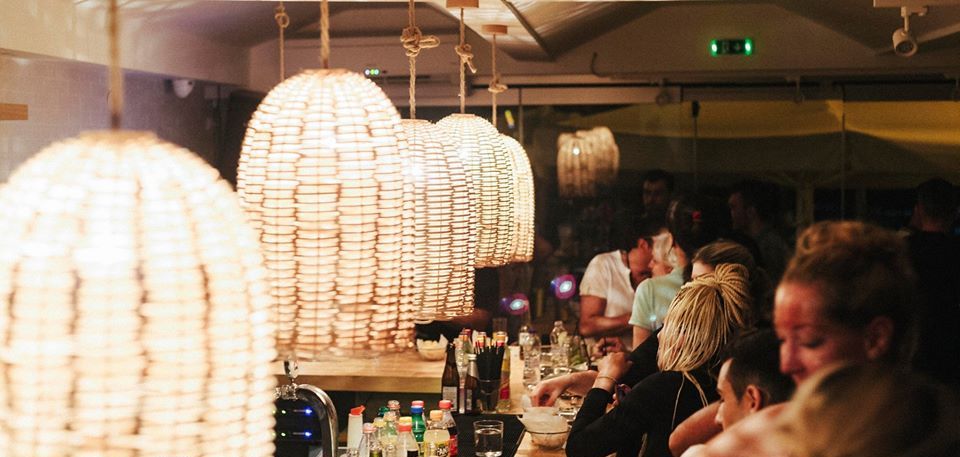 It is definitely easy to find the busy bars in each village.
In Limenas (Thassos downtown), most of the bars and taverns are located on the pedestrian street and at the old port near the famous "Kalogeriko" building while you can also find a few good taverns near the ferry port.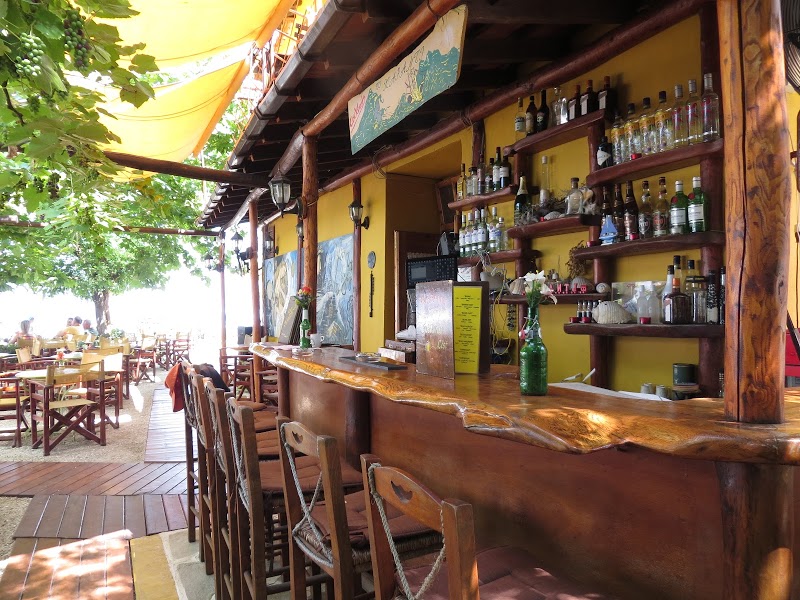 In Potos, Limenaria, Skala Potamia and Golden Beach, the heart of the villages beats at the beach, where you can find all the bars and taverns.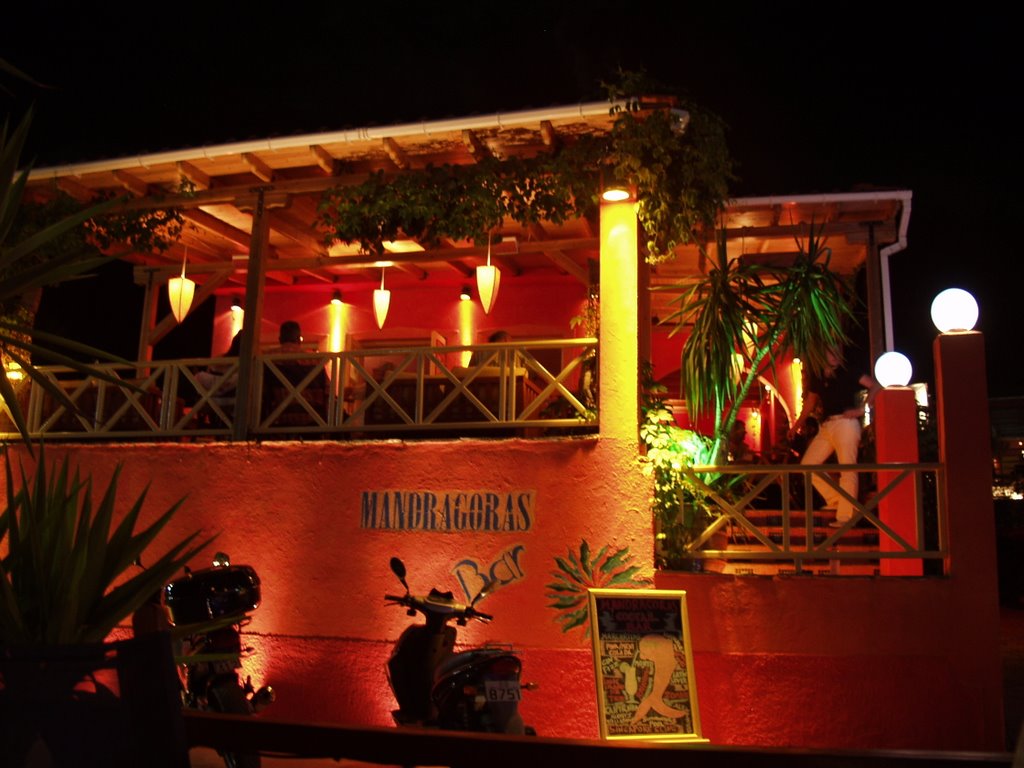 Please note that in Thassos there are no addresses and even Google Maps is sometimes not accurate or updated so the best idea is to ask the locals for directions.
What is the traditional Greek way of entertaining?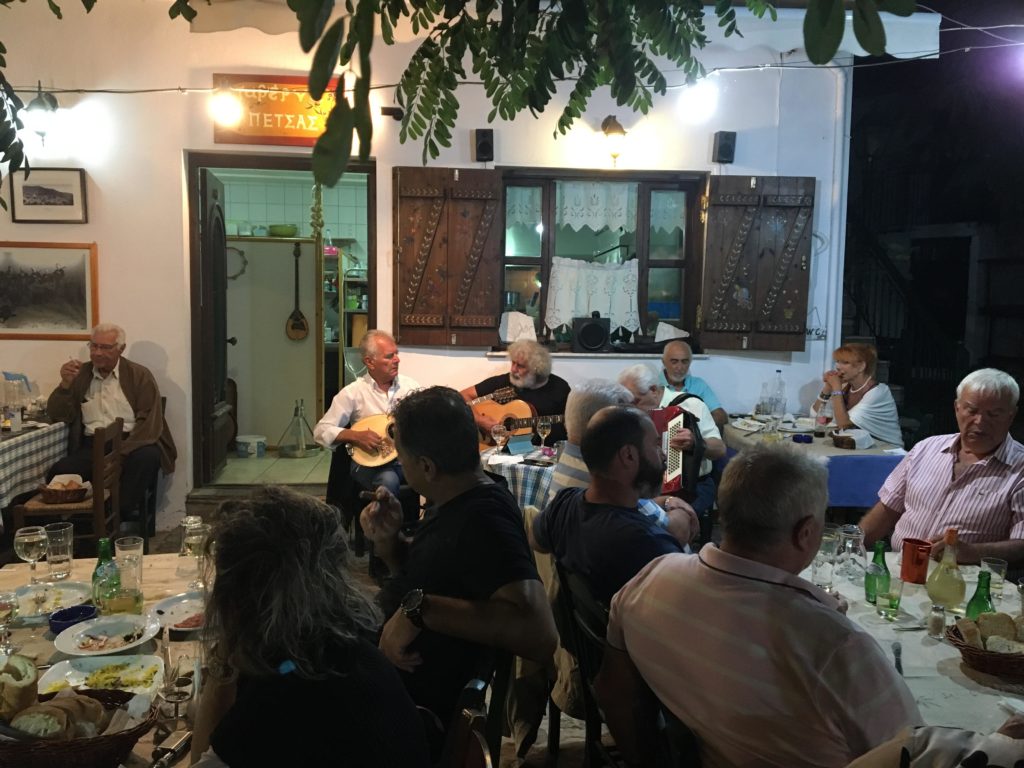 Apart from the bars, where you can hear and dance mainstream Greek and foreign music, many taverns and hotels organise "Greek nights", where you can hear live "bouzouki" music (famous Greek traditional music instrument) and dance syrtaki.
You don't need to know the dance steps to able to join to be in, once you sum up enough courage to stand up you will learn the steps after a few seconds. Often, there are professional dancers with traditional costumes or locals who start dancing and then invite you to dance with them. In some cases, you may even see the old tradition of Greeks smashing plates and getting up onto the tables while dancing.
How can I find places with traditional Greek live music?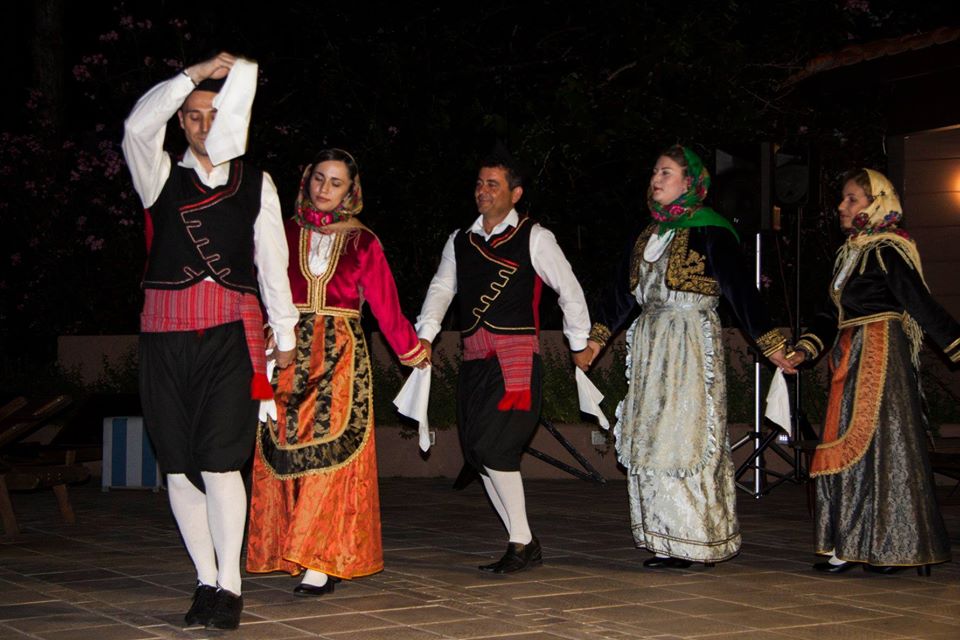 Apart from your hotel accommodation which may organise such events, you can find taverns with live Greek music in Limenas, Potos, Limenaria, Skala Potamia, Golden Beach, Theologos, Panagia, and Maries. During July and August, they generally have live music starting around 21:00hrs on most nights and not least on Fridays, Saturdays, and Sundays. During the remaining months, they play 1-2 times per week, again mostly at weekends.
So, why not try some delicious Greek meat or fish dishes accompanied by a glass of ouzo, wine, or beer while listening to lovely old Greek songs?
Nightlife in Thassos – When do Greek people go out?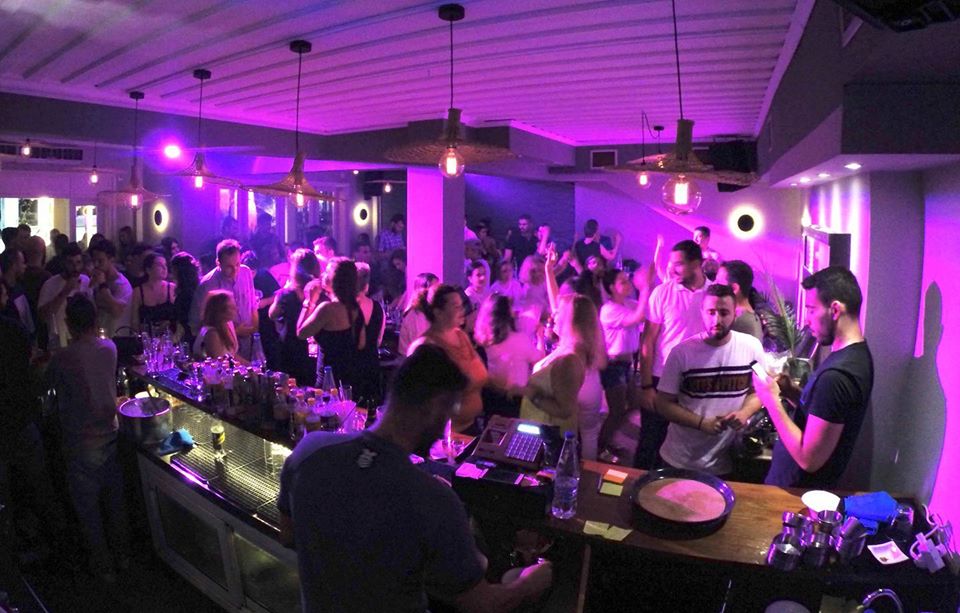 When the rest of Europe goes out for a drink or dinner around 19:00hrs, Greeks are only then getting ready. Here, you should not be surprised to see people heading out at around 22:00hrs (even for dinner) or even 01:00hrs if they are going to a night club! Returning home can be as late as sunrise.
Please take note that by law most of the open bars located inside residential areas must slow/turn down the music after 00:00hrs-01:00hrs while they close around 02:00hrs. The party then continues at the dance clubs.
Where can I find dance clubs in Thassos?
Ok, here you may not have so many choices as regards bars but in Limenas/Thassos Town and outside Potos you can find dance clubs which operate during summer season (June, July, August and September) every day after 00:00hrs. Most of the clubs get really busy on Fridays and Saturdays.
Nightlife in Thassos – Are there any age restrictions?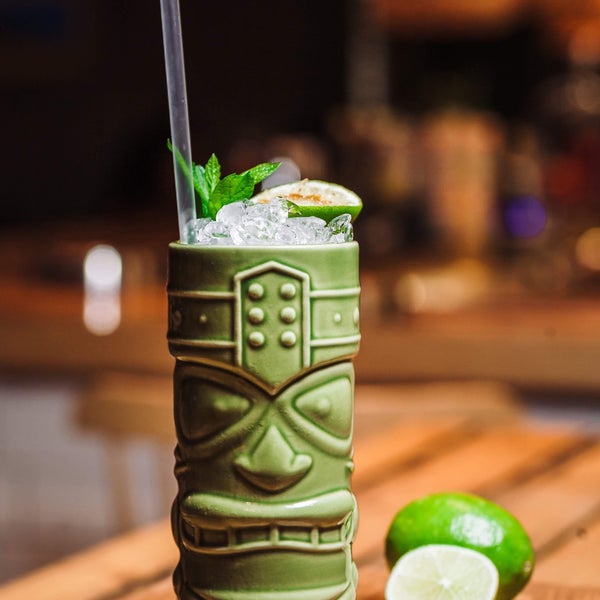 Although, according to the law, customers have to be over 18 years old to enter a dance club and consume alcohol, unlike other European countries, it is unusual to be asked for your ID or passport at club entrances.
Nightlife in Thassos – Are the drinks/cocktails expensive?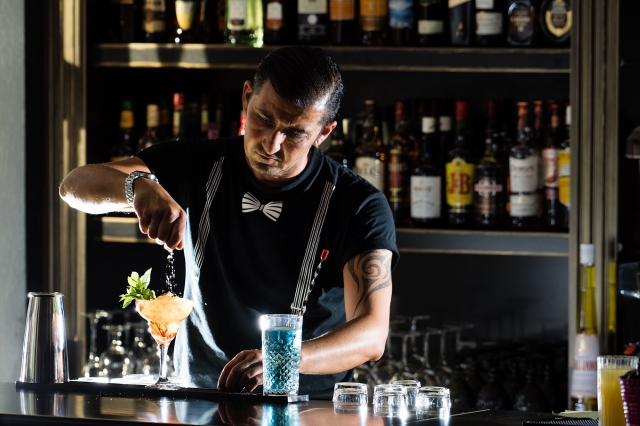 Depending on the venue a beer usually costs around 4-5 Euros, a glass of wine 5-7 Euros and cocktails/drinks start at 7-8 Euros. Shots cost around 3-4 Euros. In some places there are "happy hour" discounts or "ladies night" discounts. However, at dance clubs, you may need to pay an entrance ticket (usually 5-8 Euros including a beer/drink).
Also read: Prices in Thassos – Is Thassos Expensive?
Are there any music festivals in Thassos?
During summer there are many traditional gastronomical events and festivals organized in the villages of Thassos. For the exact dates and places you can read our previous blog here. A very detailed guide about culture and events is also available on go-thassos travel portal.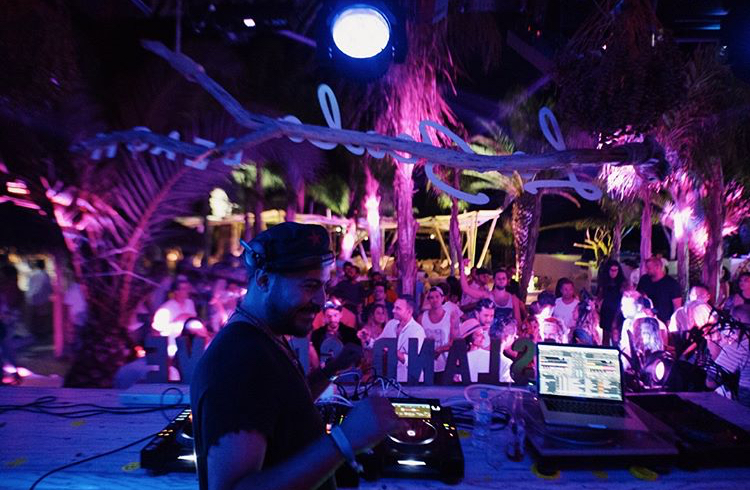 Last but not least, since 2018 there has been a big, annual, 3 day, electro/house music festival called "Island Groove Thassos" held in mid June in Limenas/Thassos Town. Famous Greek DJ's and DJ's from abroad host and perform. This event is organised by a Turkish travel agency but anyone can join the parties if they purchase tickets in time.
Nightlife in Thassos – Can I hear jazz, latin, rock or classical music in Thassos?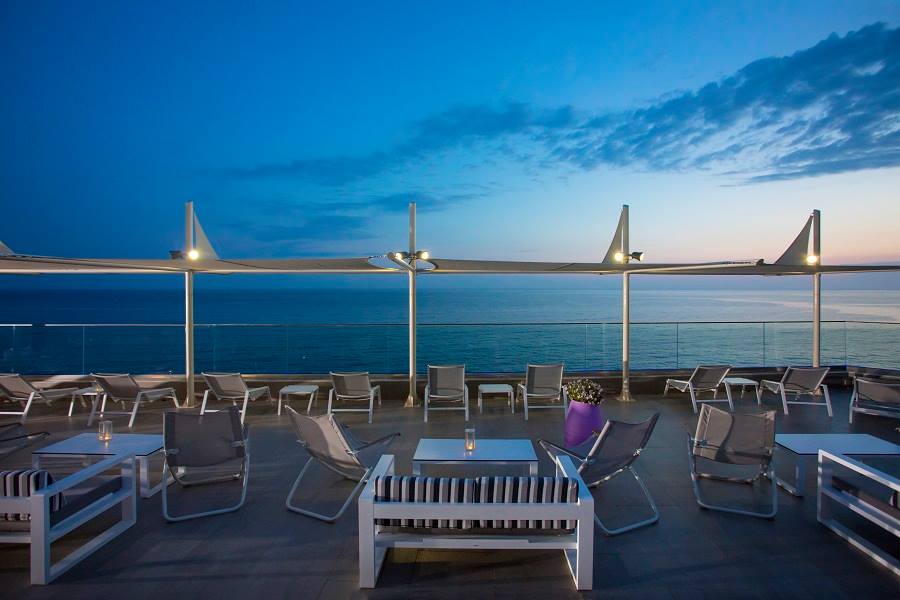 Some bars organize nights with disco, rock, latin or even Balkan music. Jazz and classical music is not listened to so frequently but there are 5 star hotels that have live jazz and swing bands some nights! So, don't be surprised if you hear even classical music in Thassos!
Last but not least, we have selected some basic Greek words to use when you go out in Thassos!
Top Greek Words to learn for your holiday in Thassos!
Hello = Yassu
Cheers = Yamas
Thank you = Efharisto
How are you = Ti kanis
Well / good = Kala
It's good (food, anything) = Oraya
Wine = Krassi
Beer  = Beera
Good evening = Kalo vradi
Good night = Kalinihta
Yes = Ne
No = Ohi
Opa = well this is a bit difficult to translate but Greeks use the word "opa" while dancing showing joy and enthusiasm! You can use for example "opa" while you dance syrtaki!
We hope you found our article helpful and that you will follow our tips and enjoy the nightlife of Thassos!
And of course, don't forget that:
WE DON'T DRINK AND DRIVE!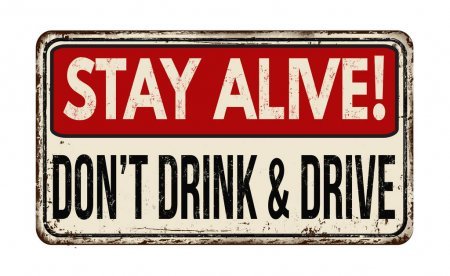 Have fun!
Potos Car Rentals Team