Camping in itself is always a fun adventure. From bonfires, while sharing scary stories with friends to outdoor cooking, hiking, and fishing adventures, the feeling of camping cannot be replaced by any other. One particular place people didn't know is great for camping is the island of Thassos. Thassos is a small island located in the northern Aegean Sea. This particular island is part of Greece and is very close to the mainland. The climate on this island is mostly mild with some warm days during the summer.
Thassos is quite known for its wonderful beaches since the coast of the island possesses many beautiful sandy beaches with clear blue waters. The island is also full of lush greenery, rocky mountains, and crystal-clear rivers. It really is the perfect place to enjoy nature. But although travelers come here to experience the beach, many other activities can be done on the island and that is camping.
Why Camp in Thassos?
Camping on the island of Thassos is definitely a great experience. There are many secluded spots perfect for pitching a tent and spending a few days in nature. There are many reasons as to why camping on Thassos is a great idea.
The first reason is that the island has many different landscapes. This means that there are plenty of places to explore and set up camp. From the mountains to the beaches, there is definitely a spot for everyone.
Another reason is that the island is not always crowded with tourists. You won't always see a lot of people on the beach, especially if you go camping in one of the less visited parts of the island. This allows you to truly experience nature and disconnect from the hustle and bustle of daily life.
The last reason is that there are many activities to do on Thassos. Whether it's hiking, fishing, or swimming in the crystal-clear waters, there is always something to do. So camping on Thassos is a great way to enjoy all that this beautiful island has to offer and make lasting memories.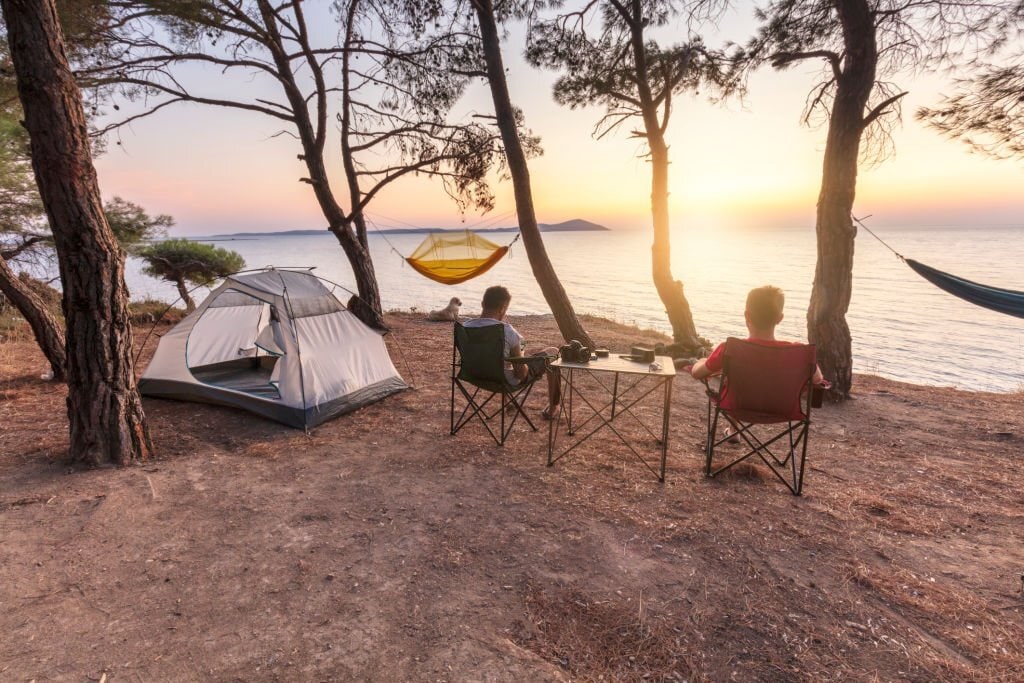 The Best Camp sites in Thassos
Now that you know some of the reasons why camping on Thassos is a great idea, here are some of the best places to camp there.
Camping in Golden Beach
Golden Beach is among the most famous beaches on the island. It is named as it is because of the golden sand that this beach is composed of.  It is located on the island's eastern side, 12 kilometers from Limenas and 4 kilometers from Panagia.  With shallow clear seas, it is a popular and wonderful resort destination. It is well-organized and has even been rewarded with a blue flag. Avlakia or Skala Panagia are other names for it. It has simple access and parking, and it is also accessible to the disabled. The area is good for walks, particularly in the direction of Skala Potamia.
Near the beach, many camping grounds are available, which you can use for your outdoor adventure. You'll find a number of facilities and services in the area such as shops and restaurants, so you won't have any problem if you're bringing food to cook over a bonfire or supplies that you need during your camping trip.
Camping in Pefkari
Pefkari is found on Thassos Island's southern shore, near Pefkari Cape and two excellent beaches. Since 1979, the campsite has been a favorite location for travellers from all over the world, set on 17 acres of land surrounded by olive trees and pines. Anyone seeking spectacular natural surroundings, perfect cleanliness, and the friendliest of service will find a unique and pleasant time here. After experiencing all the area has to offer, you can be sure that you will return again and again.
Prinos Camping
Prinos Camping, Thassos' largest campsite, is located 800 meters southwest of the port, alongside the beach, on the level ground of 70000 square meters. Each of their 300 big camping spots, ranging in size from 60m2 to 120m2, provides privacy to all visitors alike.  The children's play area and beach volley facilities provide safe play and sports activities. Fishing and snorkeling are also permitted in the vicinity.
The public restrooms are clean and comfortable. Buildings with 24-hour hot water showers and toilets, kitchen facilities with refrigerators, freshwater, dishwashing sinks, phone line booths, mini shops, bars, and internet connections will make your camping vacation easier.
Also read: Geography of Thassos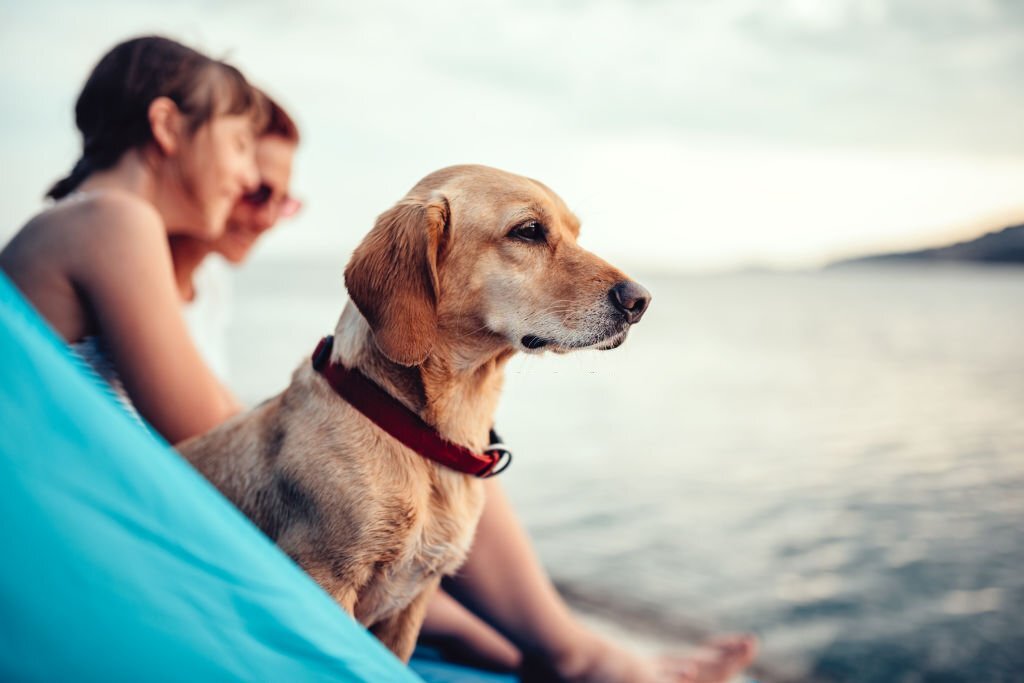 Tips to Remember When Camping in Thassos
Before you set out on your adventure, certain things are important to keep in mind. You might be too excited to think about these things, but they are essential to having a safe and enjoyable time while camping on Thassos.
Be sure to:
Consider Your Transportation
While camping may mean staying in one place, you still need to consider how you will get to your campsite. While taking a bus and taxi may seem like an option, the best choice to go for would be a rental car. Renting a car in Thassos will mean less hassle in getting to your campsite and more freedom to explore the island. Plus, it can be embarrassing to bring a lot of stuff with you (camping bags, tent, etc) on a public bus.
Check the Weather
This is an important one, especially if you're camping during the colder months. Thassos may rain during this time, so be sure to check the weather forecast before you pack your bags. It would be a shame to camp in a place only to find out that it's going to rain the whole time you're there.
Pack Light
This goes without saying, but when camping, you should only bring what is absolutely necessary. This includes clothes, food, and other essentials. Not only will this make your trip more comfortable, but it will also make it easier to set up your campsite.
Bring a First Aid Kit
Anything can happen when you're away from civilization, so it's important to be prepared. A good first aid kit should include items such as disinfectants, bandages, scissors, and any medicine you may need during your trip.
Also read:
▶ List of Useful Phone Numbers in Thassos in case of Emergency
▶ Thassos Architecture: Distinctive Features & Influences
Before your next camping adventure in Thassos, keep these tips in mind to have a safe and enjoyable time!