Many travelers pick Thassos to be their next holiday destination. However, if this is going to be your first time visiting the island, knowing the basics is certainly a must. Luckily, we have listed the most FAQ about Thassos and their corresponding answer. Read on below to learn more!
Is Thassos a nice island?
As the saying goes "Once tried, always seeked" the same thing can be said about Thassos. Once you experience the beauty of this island, you'll undoubtedly have trouble leaving.
The island of Thassos is more than just nice, it's breathtaking. Beaches, ancient ruins, historical sites, lively nightlife, friendly locals and undeniably tasty dishes are just some of the reasons why this island stands out.
What are the top places to visit in Thassos?
Paradise Beach
Paradise Beach is a vast strip of beach beneath pine-decked slopes on a calm section of the east coast. The conical silhouette of the little Nisida Kinira island, a few hundred meters to the northeast, may be seen from the beach.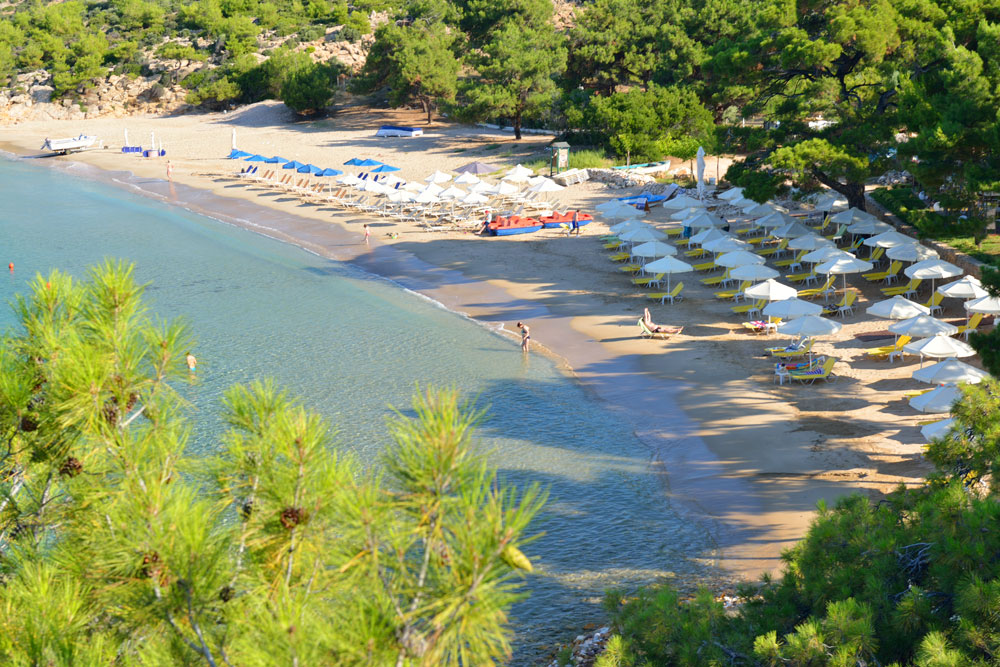 Giola
Giola is a small, circular lagoon that has been hewn from the rock by the sea not far from the southern town of Astris.
Giola isn't simple to get to because you have to drive a couple of kilometers on a dirt road and then walk, but it's a spot worth the effort. Plus, the place is ideal for taking cool photos.
Golden Beach
Golden Beach, on the island's east coast, is both a resort and the island's largest beach. The beach is three kilometers long and is surrounded by a low-impact tourist community that does not detract from the views of the nearby lush hills and the stunning escarpment a few kilometers away.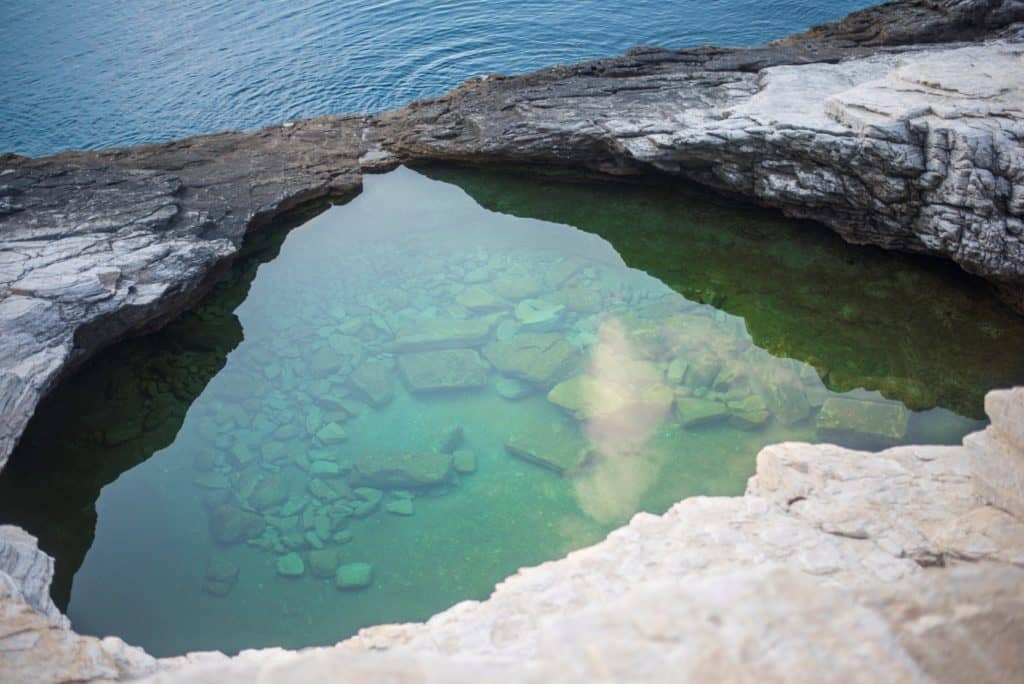 Other places worth taking note of are:
Sotirelis Olive Oil Museum
Archangel Michael Monastery
Archaeological Museum in Limenas
Is Thassos Touristy?
If you're wondering whether or not Thassos is toursity, the answer is YES! Although the island isn't as popular as Greece's mainland, it still sees a significant amount of tourists each year. In fact, since the locals are used to travelers visiting the island, you can expect the people to be very friendly and helpful. They'll even be happy to give you some tips when exploring the island.
As for accommodation, there are many hotels in Thassos that can fit whatever it is you're looking for. Whether it's budget-friendly apartments or perhaps 5-star luxury hotels, you can find it all in Thassos. Some of these accommodations may be found in Limenas, Potos and Panagia. You won't be stressed when looking for a place to stay in Thassos, may it be by the beach or right at the heart of the city.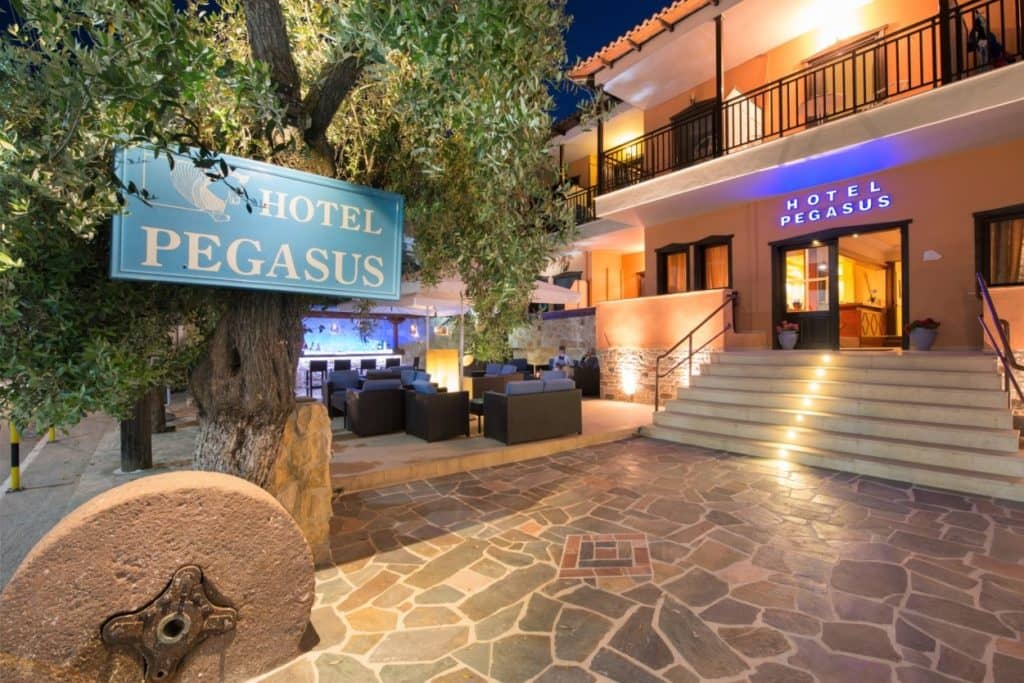 If you're worried about food, you'd be happy to know that Thassos has a wide variety of restaurants you can choose from. From Italian, Greek and Mediterranean dishes to even  Asian and American food, you'll find it all here. Therefore, picking a restaurant to dine in shouldn't be a problem.
Also read: Geography of Thassos
Can You Fly to Thassos?
Another common question, particularly from people coming outside of Greece is whether or not they can fly to Thassos. Unfortunately, Thassos does not have an airport. The one closest to you is in Kavala. The "Alexander the Great" Airport in Kavala receives regular flights from Athens all year, with a flight time of roughly 1 hour. The airport also receives flights from numerous European nations during the summer.
Once you reach Kavala, you can ride a ferry to Thassos. The general boat ticket from Kavala to Thassos costs about 4,5€. However, depending on the circumstances, the overall cost could be greater or cheaper (holidays, peak season, etc)
Is there an airport in Thassos?
You'd be surprised to know that there is no airport in Thassos. Kavala, an island just off the coast of Thassos is where you can expect to find the nearest airport. It is located near Chrissoupolis Town and is about 20 km from Kalava Town.
On the other hand, Thassos does have a port right in Limenas, its capital city. All those coming from Kavala will arrive in the said port.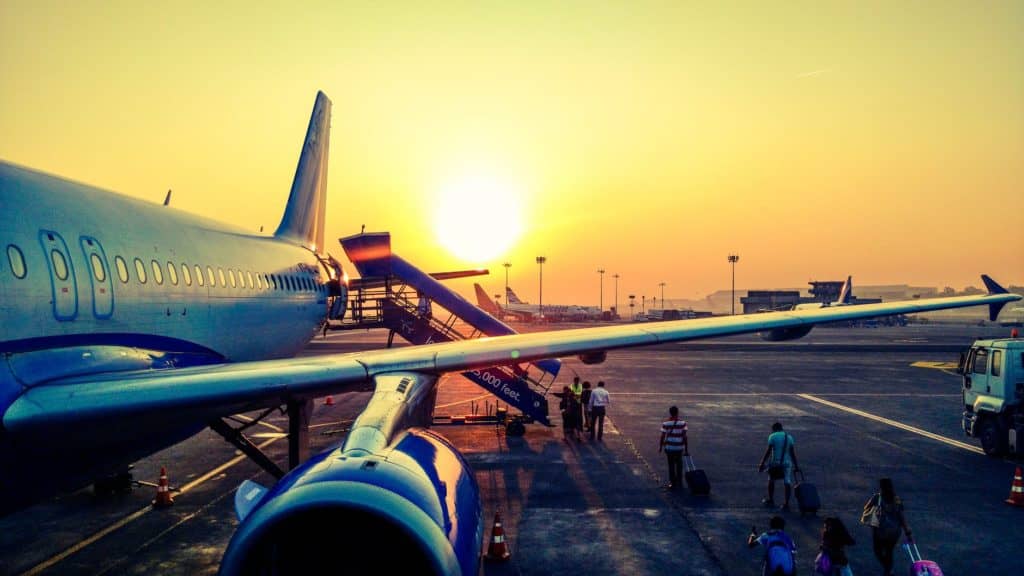 What is the best way to get around Thassos?
The two main modes of transportation in the island are by taxi and bus. You can find taxi services in all major cities of Thassos so finding one shouldn't be a problem. Taxis in Thassos are comfortable and clean. However, the price can be expensive depending on where you're going.
Public buses are available on the island; the major bus stop is in Limenas, near the port. The buses operate often and may transport you to the major sights and beaches. Buses, on the other hand, take a long time to travel because they make several stops.
However, if you're wondering what's the best way to travel around the island, the answer is definitely by rental car. Booking a car rental gives you the freedom of exploring Thassos at your own pace, without stressing about bus schedules or finding a taxi. Also, renting a car allows you to pick the vehicle of your choice. This is ideal if you're planning to travel with family or a large group.
Also read: How to get around in Thassos
Which side of the road do you drive in Thassos?
In Thassos, you must drive on the right hand side of the road. Also, be sure you're aware of the road signs and regulations in Thassos before you drive away with your rental car. By knowing the traffic rules of the island, you can save yourself from the hassle of hefty fines later on in case you get into an accident.
Also read: Driving Thassos
Can you camp in Thassos?
Yes, it is! Other than the magical beaches that Thassos has, there are also several areas that is indeed perfect for camping. You can expect to see various campsites that even offer public restrooms, phone booths, stores and a children's area. Camping in Thassos can be very fun, especially when you're with friends. You can head to the beach to take a dip, explore the surrounding areas and shoot amazing photos, go fishing or just spend the day hiking, whatever it is you do, you'll find camping in Thassos unforgettable!